The commission requires the construction of a Sports and Culture Center that brings together different sports and cultural uses.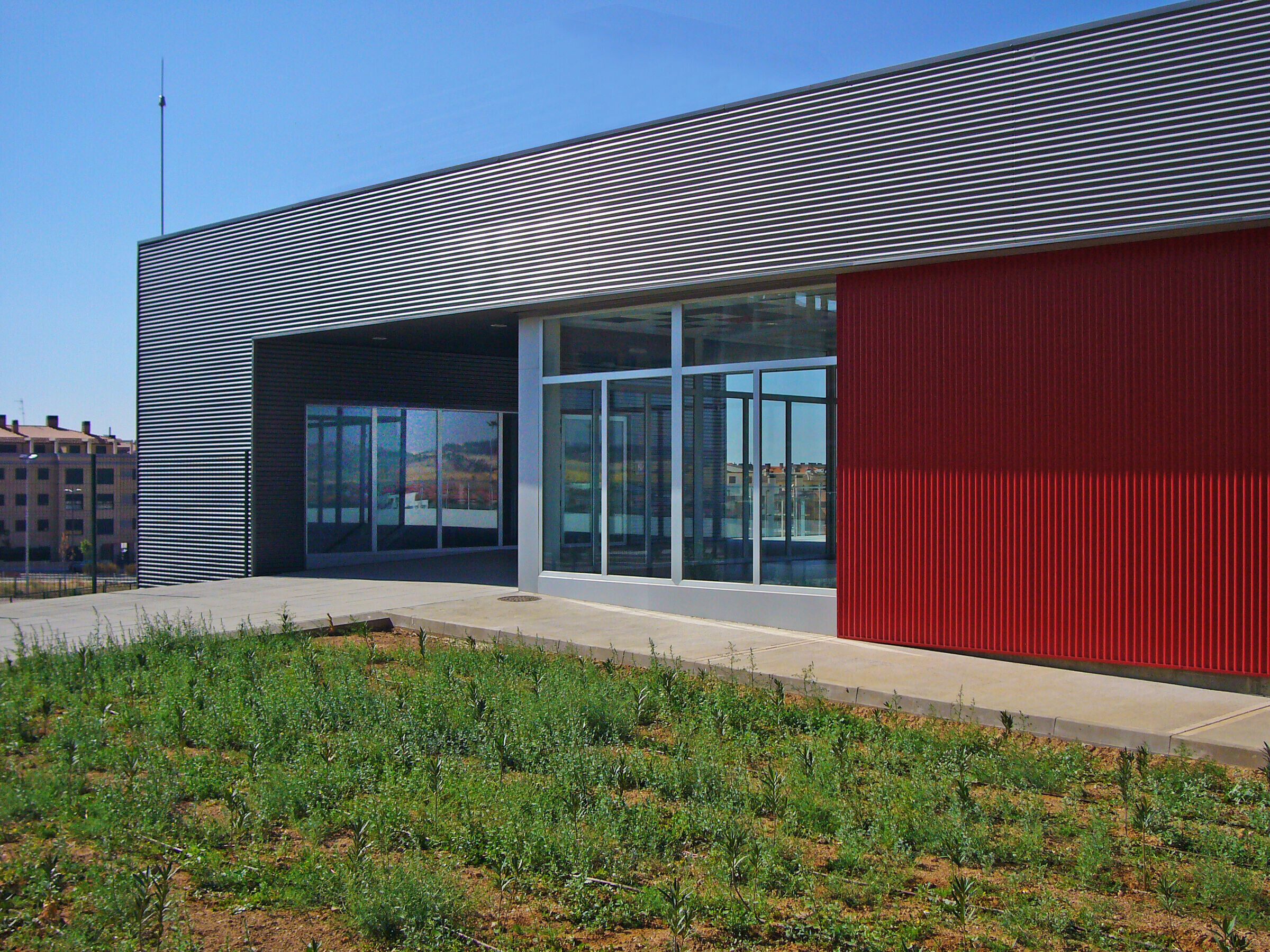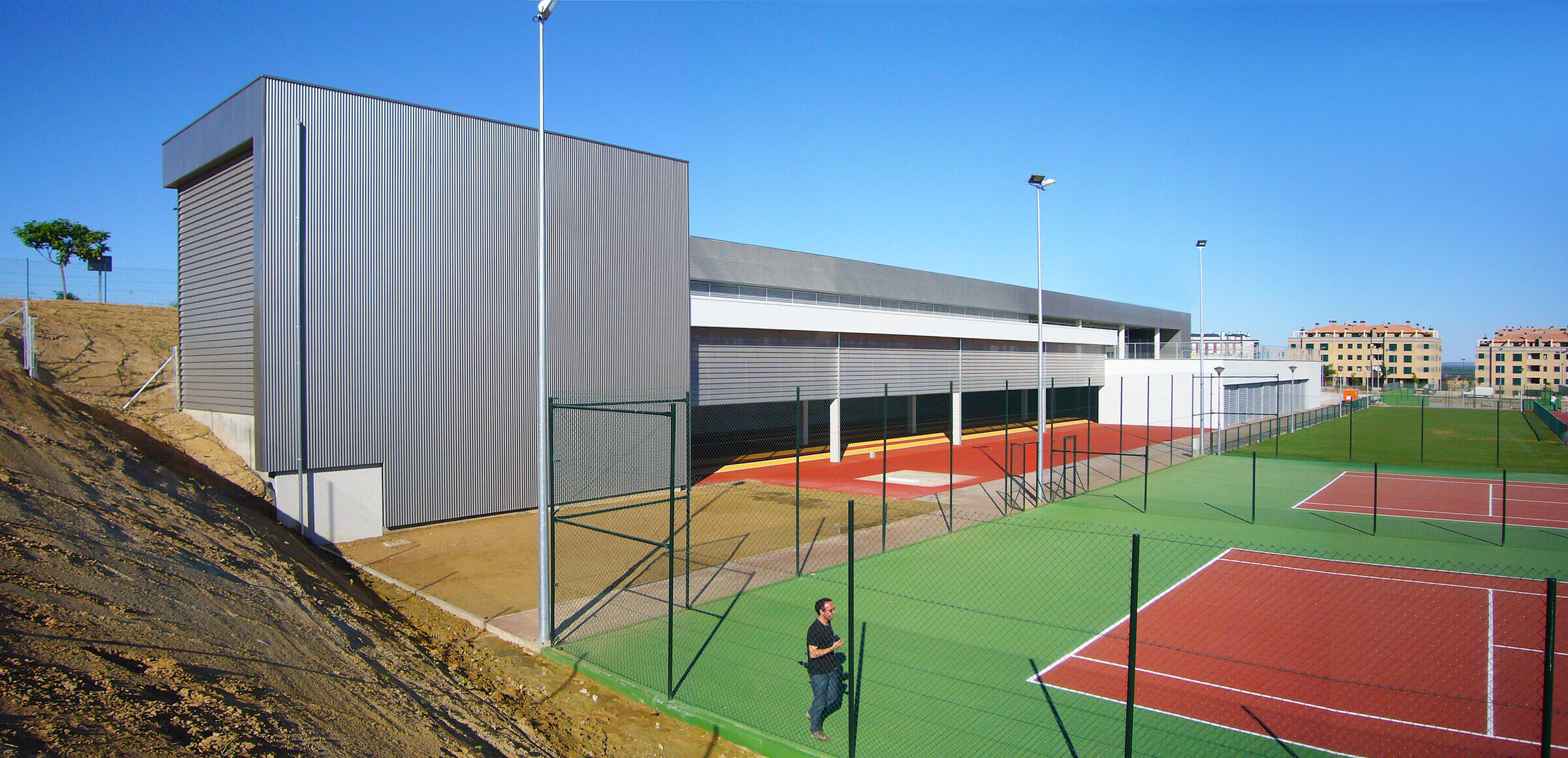 The main determining factor of the site is the 10 m difference in level. existing, which requires a large emptying so that indoor sports activities are carried out on the same level. In this way, the building is resolved with a single gesture, through a narrow and elongated portico. On the upper level, said portico is the threshold that gives access to the terrace on which a panoramic view of the Duero Valley is dominated. Under the terrace is the Civic Center building, as well as the changing rooms and offices. Athletics activities are carried out at the same level, fragmenting the main volume by adding volumes of greater or lesser height depending on the regulatory requirements of each specialty: speed, high jump, pole vault, etc.
The rest of the outdoor sports activities are dispersed towards the lower part of the site in a succession of descending platforms that follow the slope of the land.