A place on the Seine River in the centre of Paris is special.
The River Champagne Bar was designed here.
The aim of the project was to create space for everyone who wishes to admire the city and enjoy the unique atmosphere of Paris.
The merging elements of paths, terraces and buildings refer - in their organic form - to the hills of Champagne.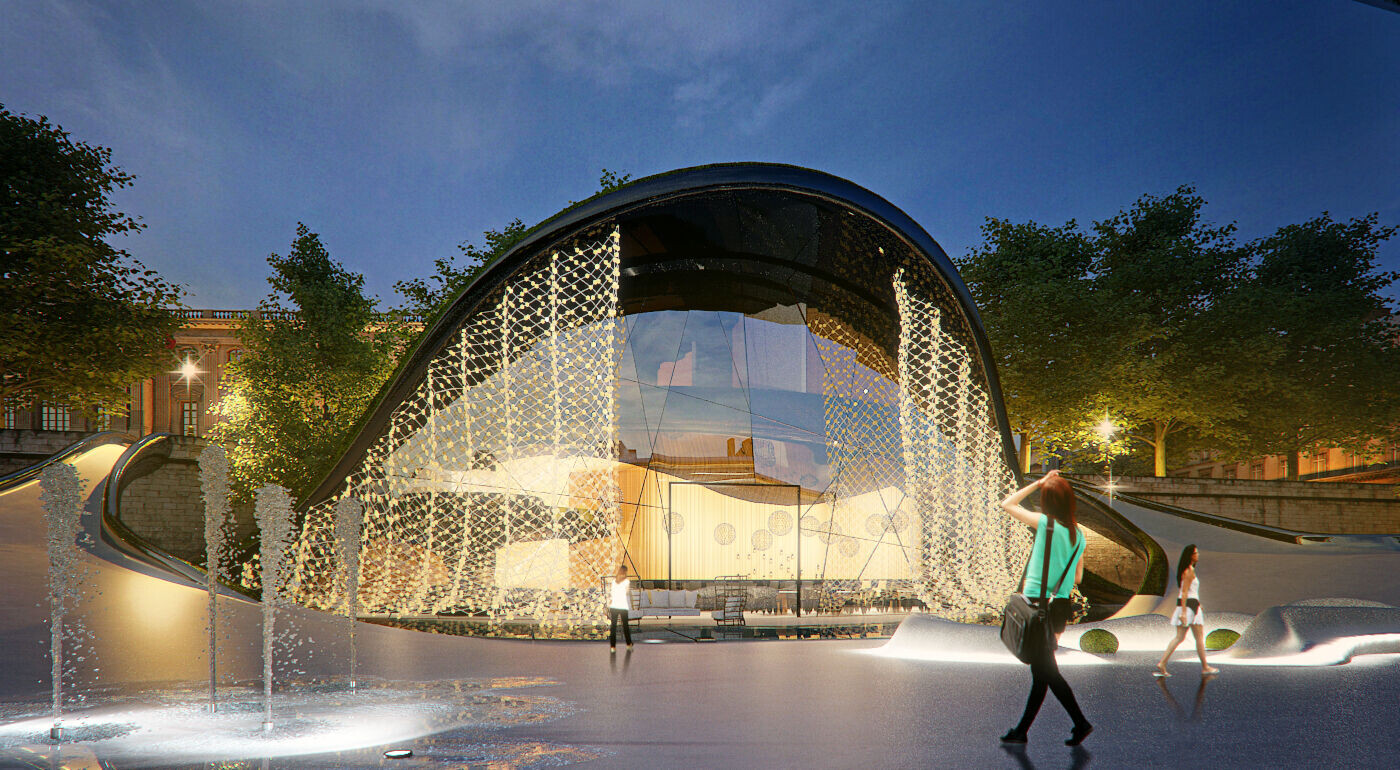 Soft architectural forms incorporated into the city and its riverbanks make moving around the city easy to visitors and create a new perspective on the city and the river.
The building's roof is covered with three-dimensional lawn resembling the field strips of the vineyards in Champagne. The footbridges and terraces made of polished concrete and shiny metal parts are supposed to resemble champagne – glittering, golden, sparkling beverage.
The interior is mostly black and golden, in a champagne-like style, intended to create the atmosphere appropriate to drink this exquisite beverage.
The main functional principles:
the main entrance to the building from the street level above the embankment, situated on the top storey of the building
access to the building also possible from the embankment level via a footbridge
the main seating area designed on the embankment level – in the spring/summer season the extension is added – a terrace hanging just above the Seine River
a VIP zone on the mezzanine level, designed to be a dedicated zone – in fact connected with the main hall spatially
auxiliary rooms located at the back of the building