Having developed a masterplan for Channing School's Highgate campus in 2011, we went on to complete two phases of buildings which would first deliver a new sports hall and sixth-form space, and then a performing arts centre.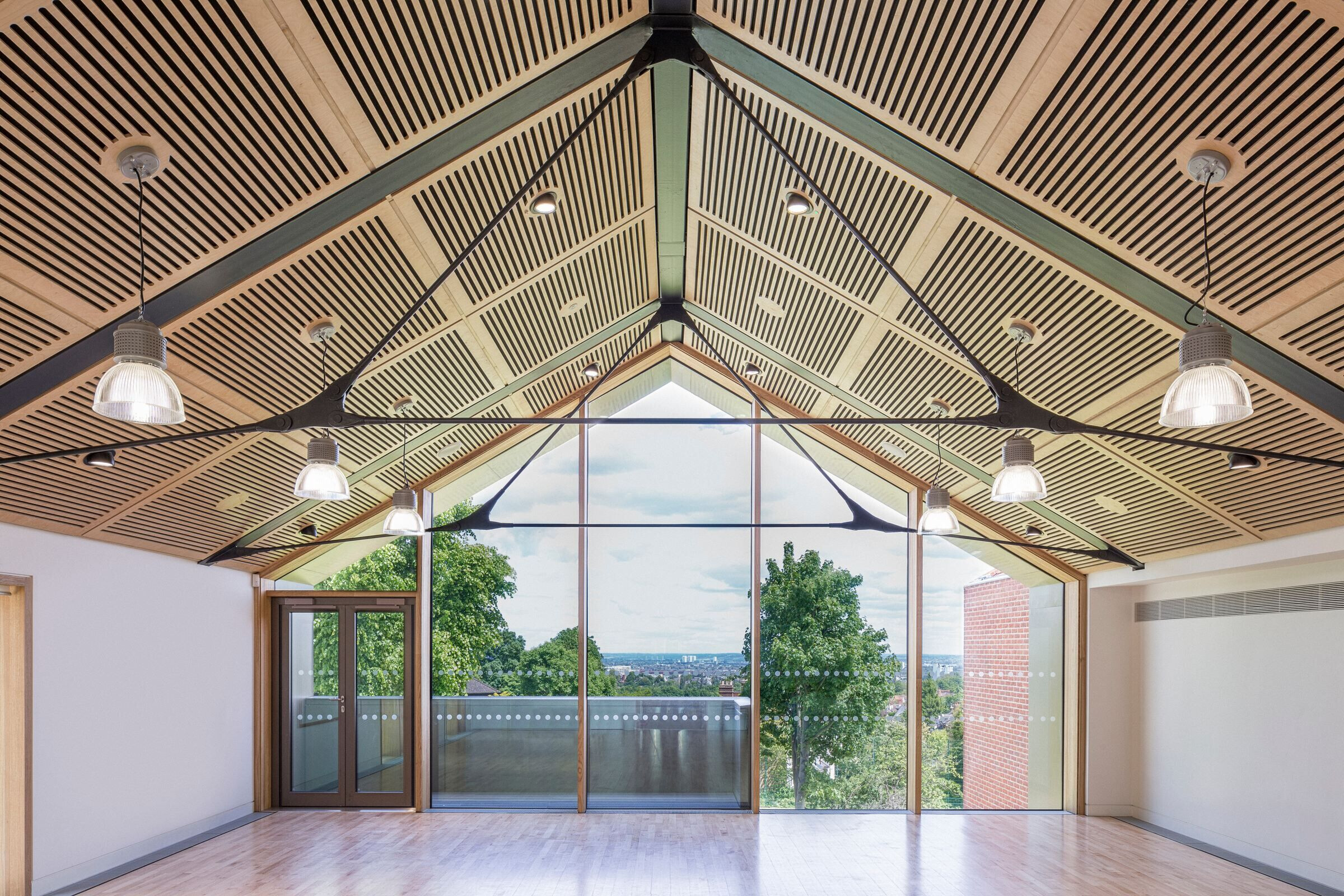 The school has a sensitive location, its buildings enjoying a rich architectural heritage. The defining characteristic of the principal building is a series of pitched roofs, to create a strong longitudinal emphasis to the building that harmonizes it with the school's listed Founders Hall.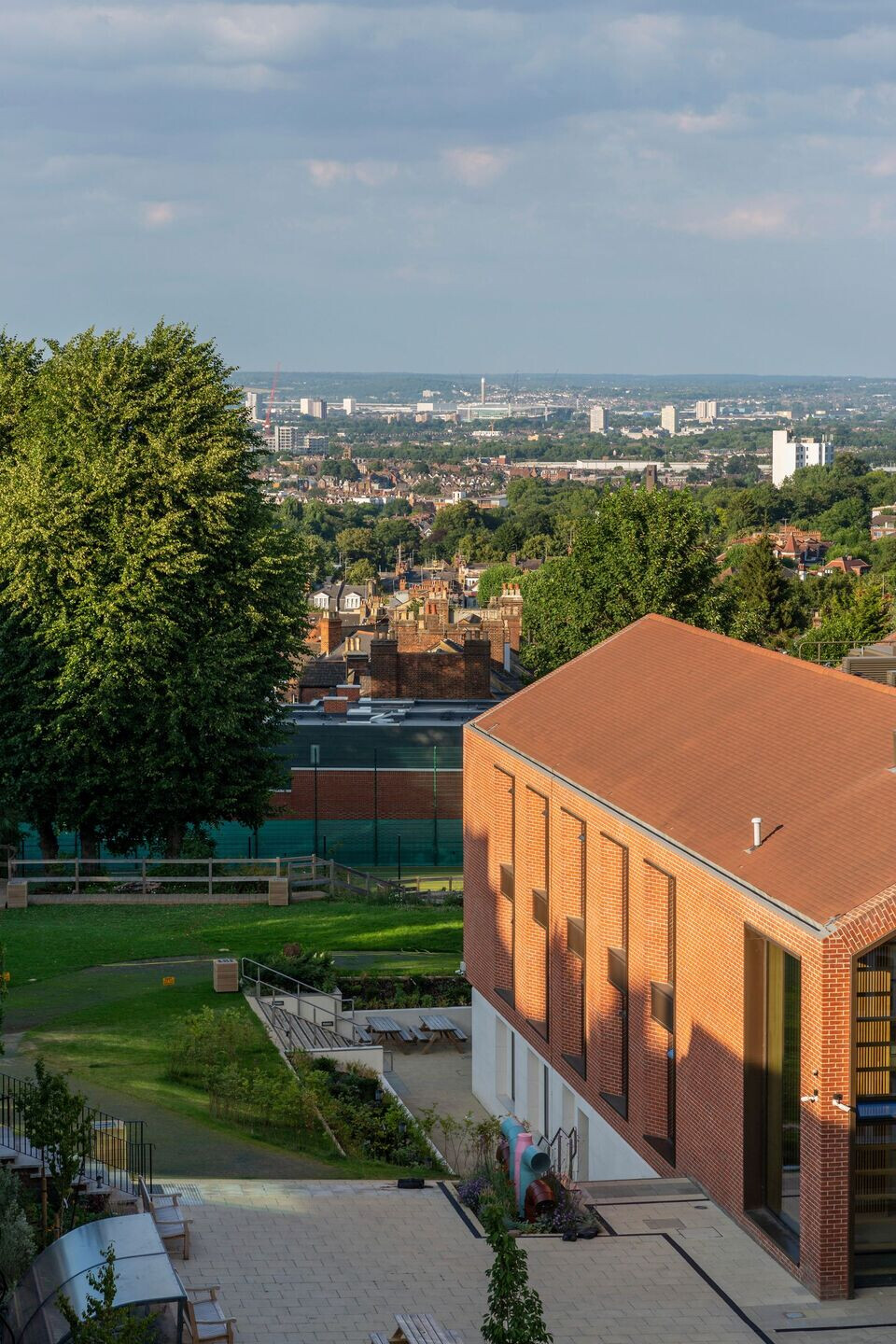 The grouping of the new buildings towards the southern end of the site in close proximity to the existing school has conserved the green landscaping and outdoor sports pitches to the north, strengthening the campus feel by arranging new and old buildings around a landscaped courtyard.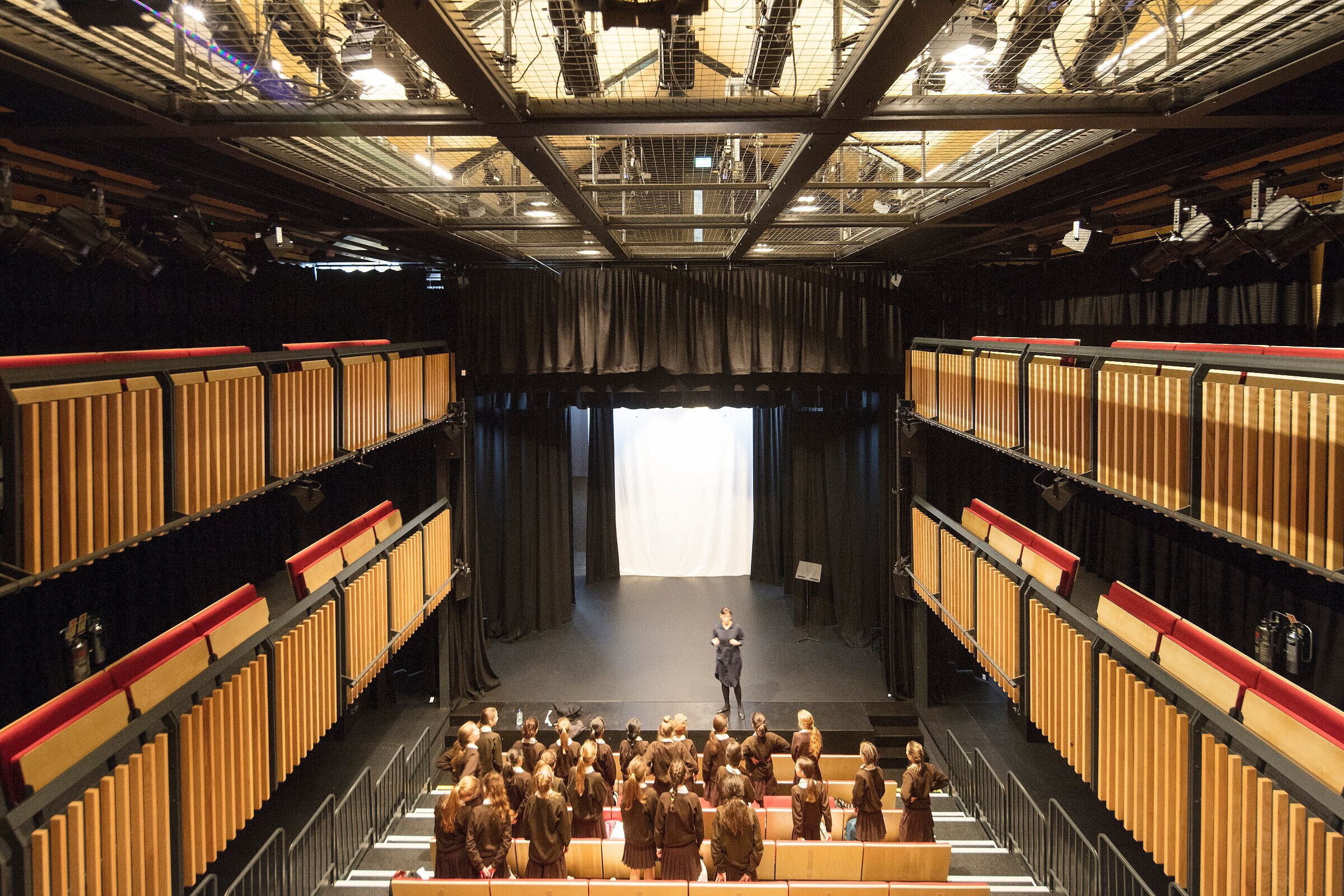 The new buildings are a family of simple, pitched extrusions in rustic red brick and lime mortar, infilled with glass and bronze, which echo the structure of the nearby Founders' Hall. We oriented them to frame the school community's central green, and the stepped landscape and play spaces beyond.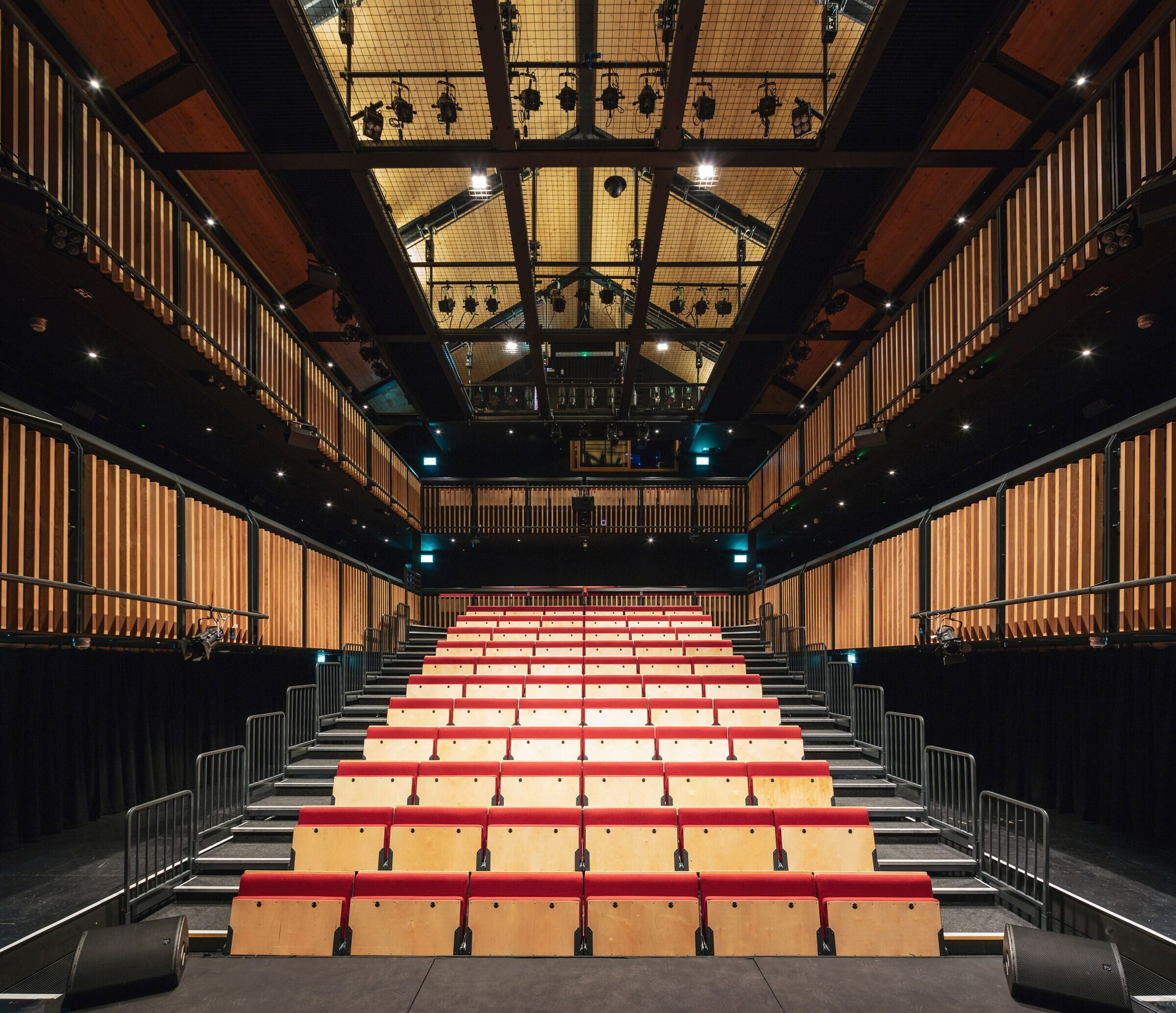 The brick and bronze exteriors give way to softer textures of timber within, the large open-plan rooms lined in oak-veneer panelling. We left the concrete mass of the building – the stair cores and soffits – exposed to give passive climate control.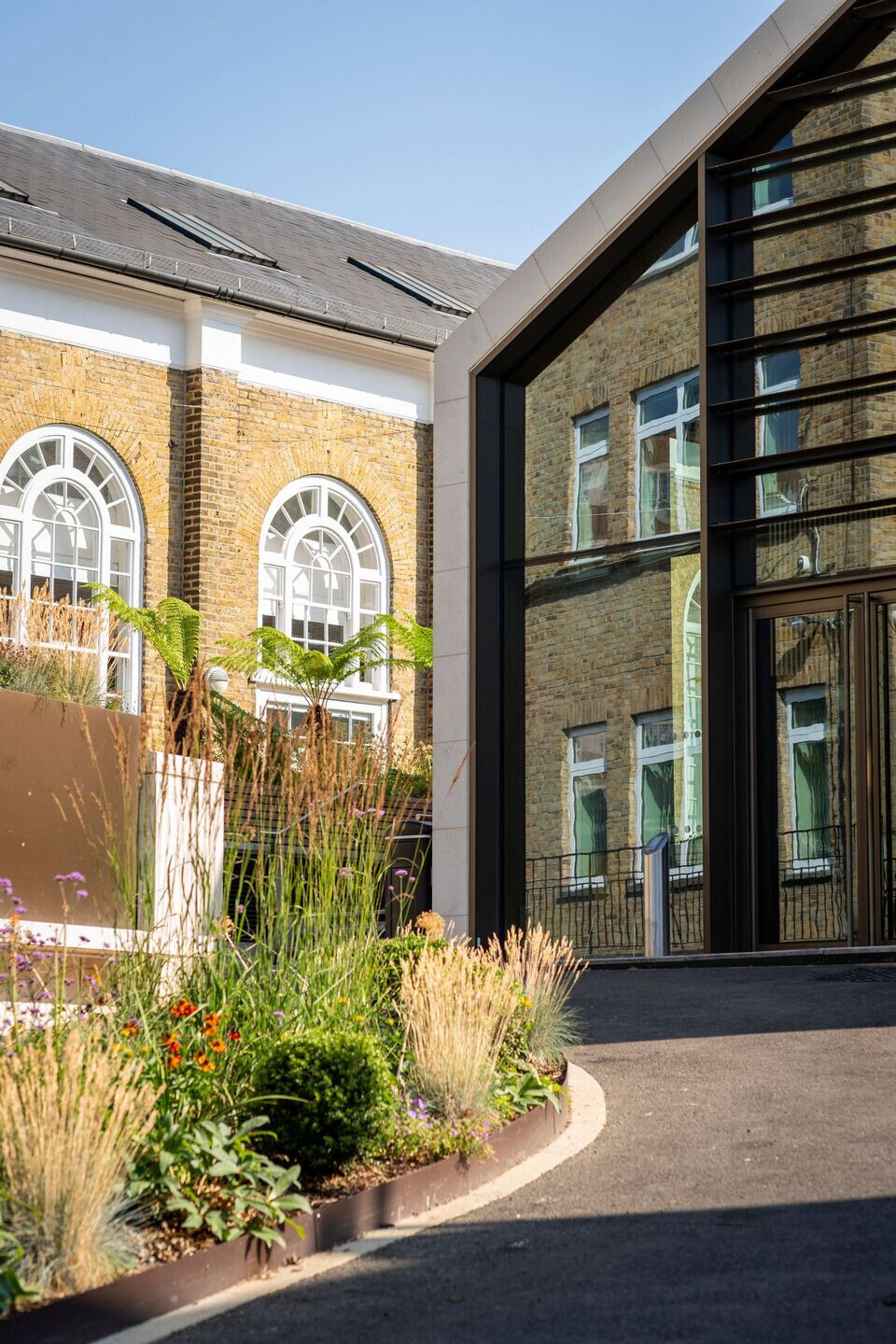 The 8,500 sq ft performing arts building – known as The Arundel Centre – is the most public-facing of the new additions with its canopy and glazed entrance lobby, and will be used for public events, school performance and teaching.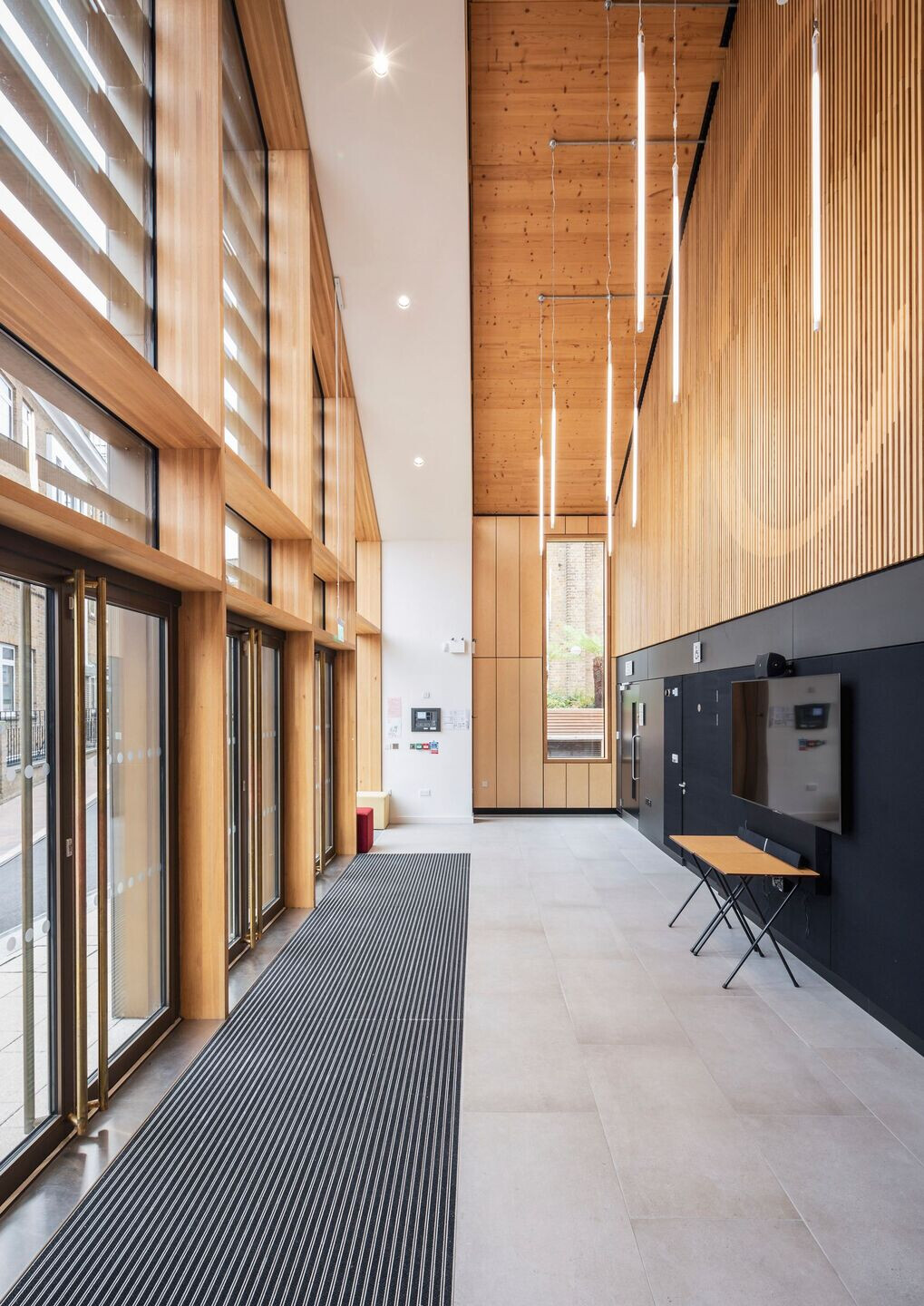 The Theatre has a 300-person auditorium with retractable seating and is cut into the slope of the site to reduce its impact on the neighbouring properties. The professional-standard facility has been designed to provide facilities for the teaching of both the dramatic arts and technical theatre skills, with rigging and lighting that can be configured and operated by school-age children, making the technical aspects of theatre production as much a part of the educational programme as the action on stage.
Material Used:
1. Tension Wire Grid: Cablenet by Slingco
2. External windows: Raico Therm +56 H windows
3. Brise Soleil: Renson, for timber glulam American white oak brise soleil; Icarus blade extruded aluminium profiles