Since this complex is created by people's donations, we decided to visualize this valuable action in the form of an "Architectural Element" in the design process; so that in addition to the memorial, we can show the more important aspect: "the value of donating and helping to each other".
The "putting brick on brick" idea
In this way, the "Element" is made of small and large bricks that are placed on top of each other; in fact, each brick is a metaphor of a donator's helping that is decorated by that donator's name.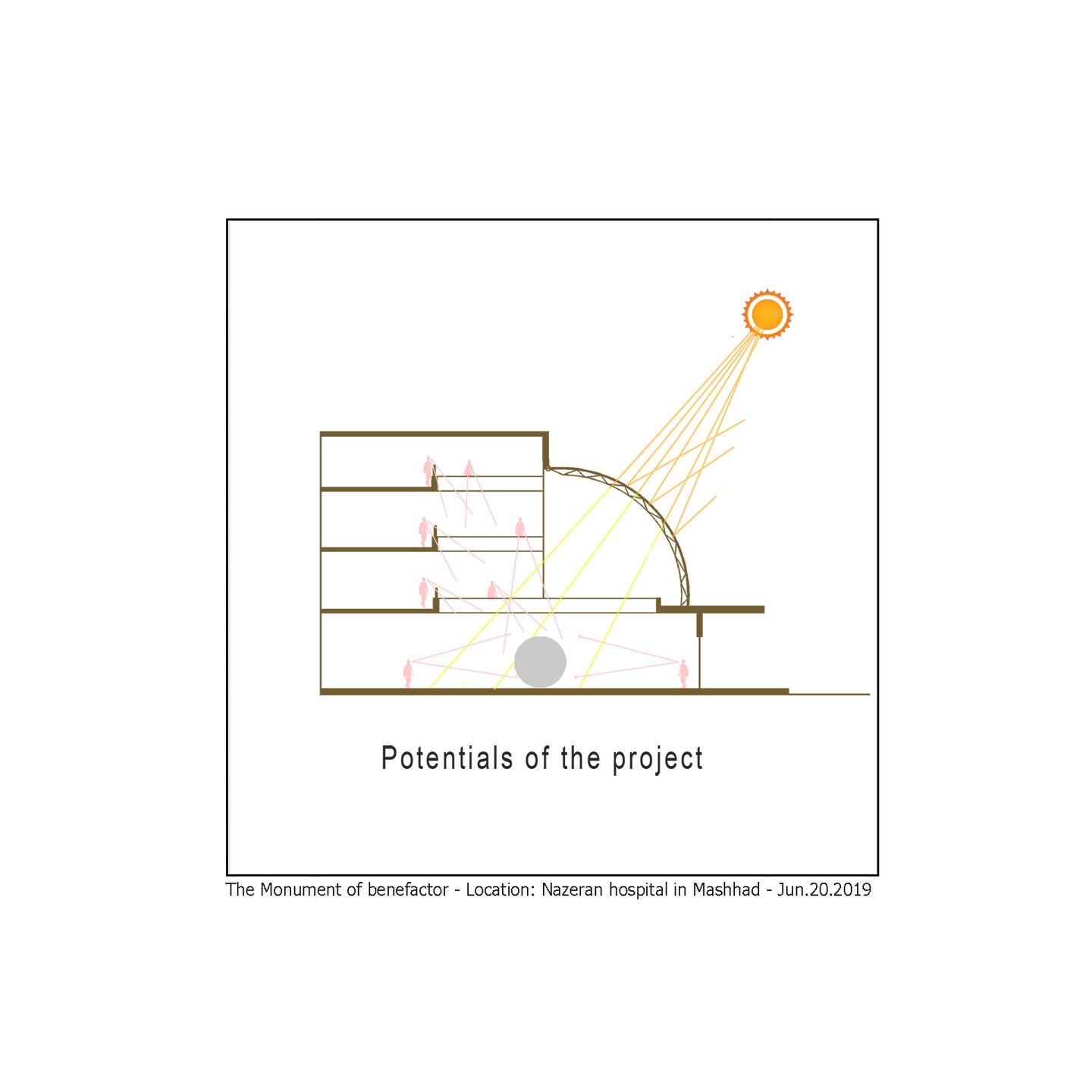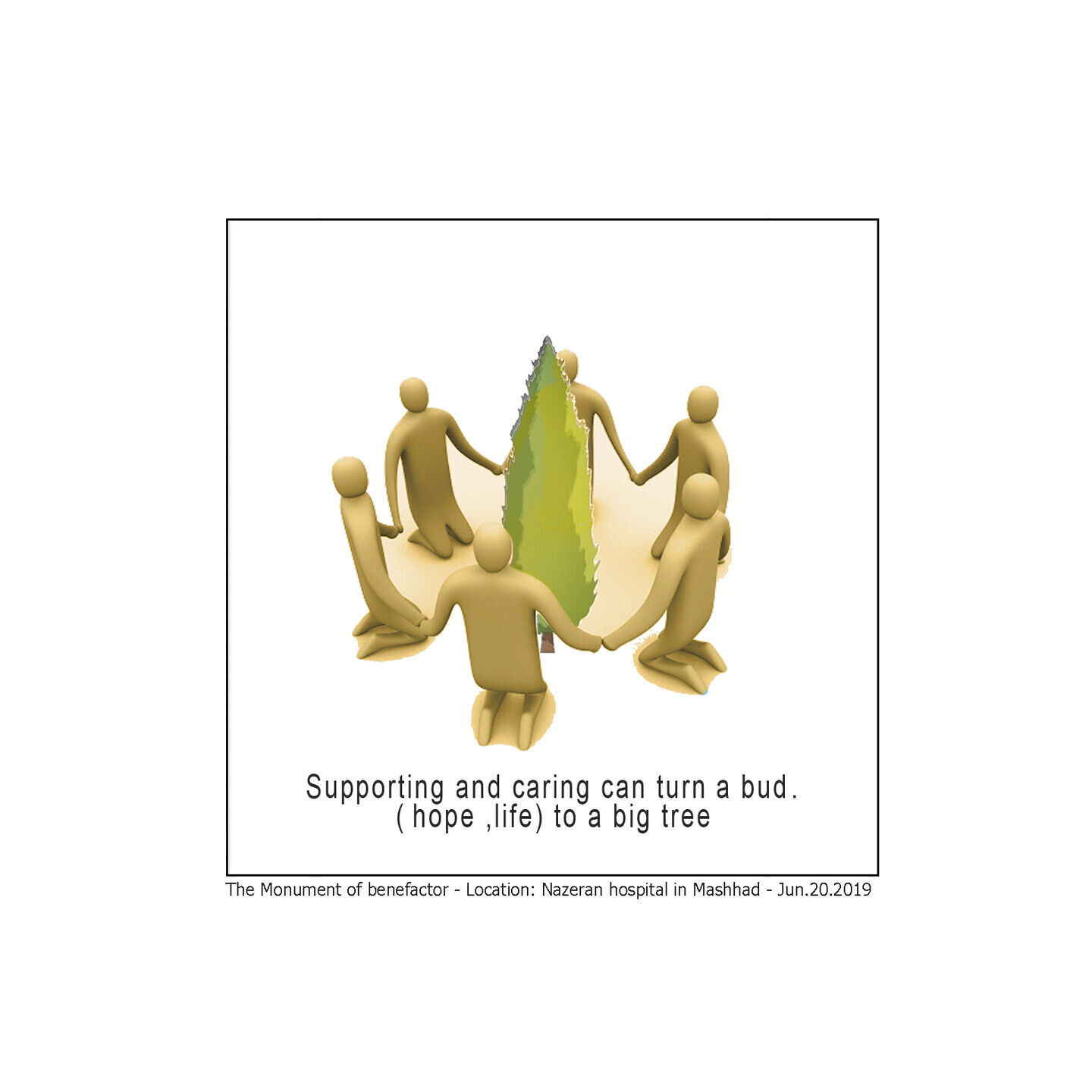 The important point is various dimensions of bricks that indicate to financial aspect of donations. However, the role of each bricks in order to build and forming of this building and the people's pleasant intention, are showing the spiritual aspect of their donations. Therefore we tried to reflect equality of all donators' spiritual value of their action.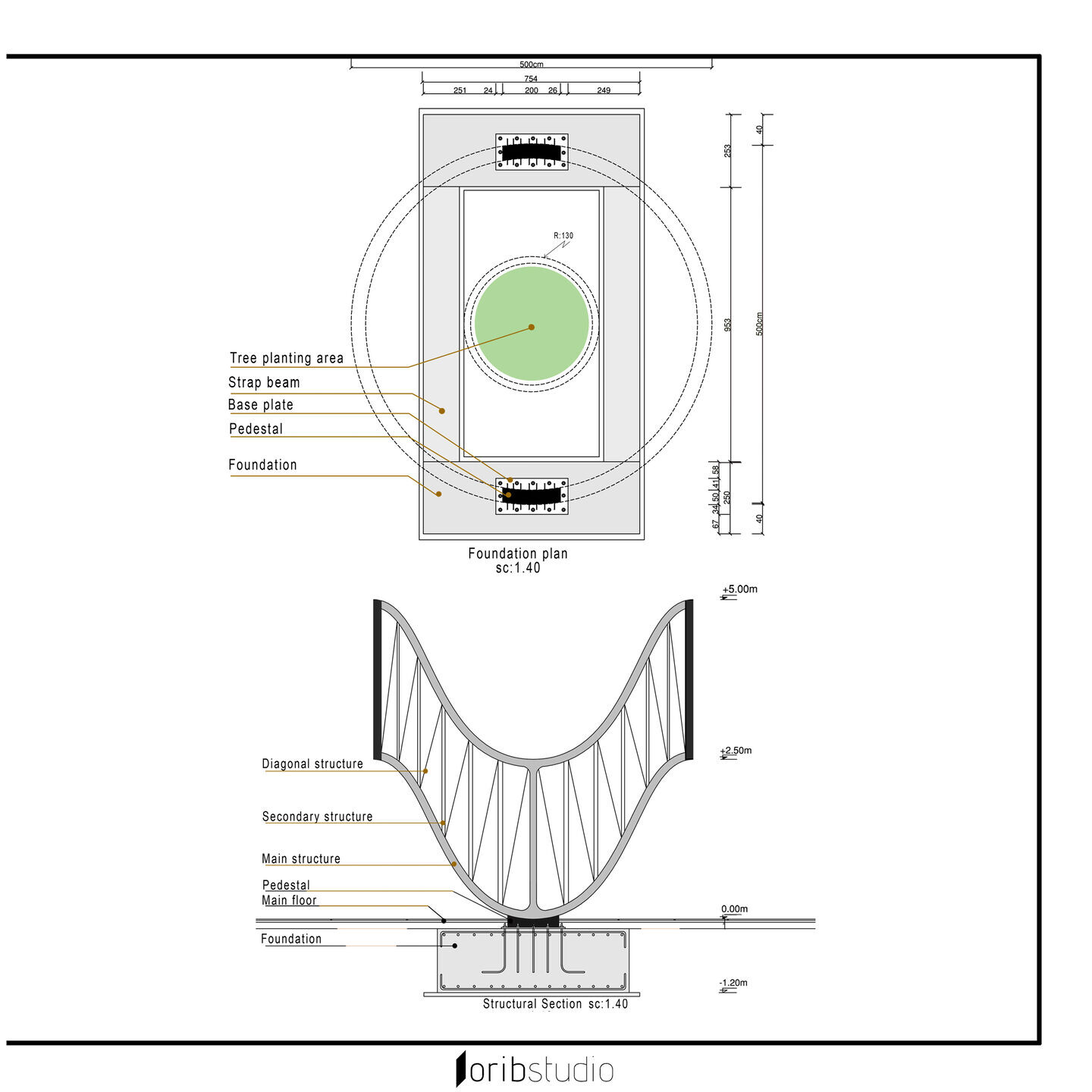 Following the previous topics, the desired structure should have had a single content was considered a product of the presents; thus, we created a form that represents the support and care of life and living (greenery - tree).
In the next step, geometry of the element was strongly influenced by the forces of project (voids geometry, the lobby, the glass dome and the furniture) and the circular geometry in focal point space was the final product.
In order to reflect the sense of spirituality and more transparency and people's moving heading to interior space, two sides of the element have taken upward.
In the last step, we designed the other two sides of the element more porous and lightweight.