The Chateau Lynch-Bages winery, located in Pauillac the Bordeaux region of France, was recently redesigned as a new facility by Pei Architects LLP. Previously the winery was an ensemble of warehouse buildings clustered within a picturesque French winemaker village.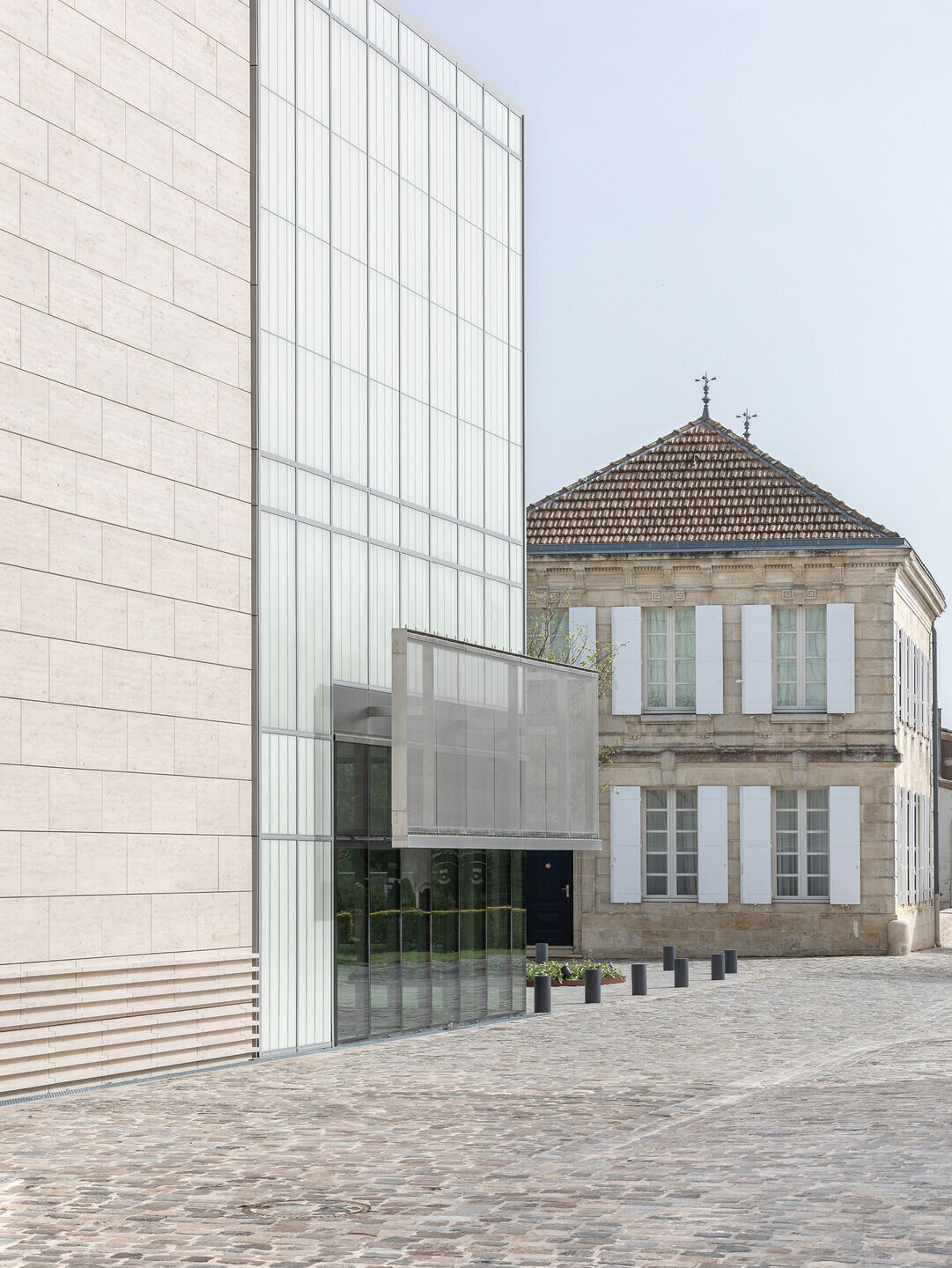 The newly designed multi-use building maintains the feeling of a winemaker village, and now houses all wine making operations under one roof: the vinification, the wine barrel cellar, and the office headquarters.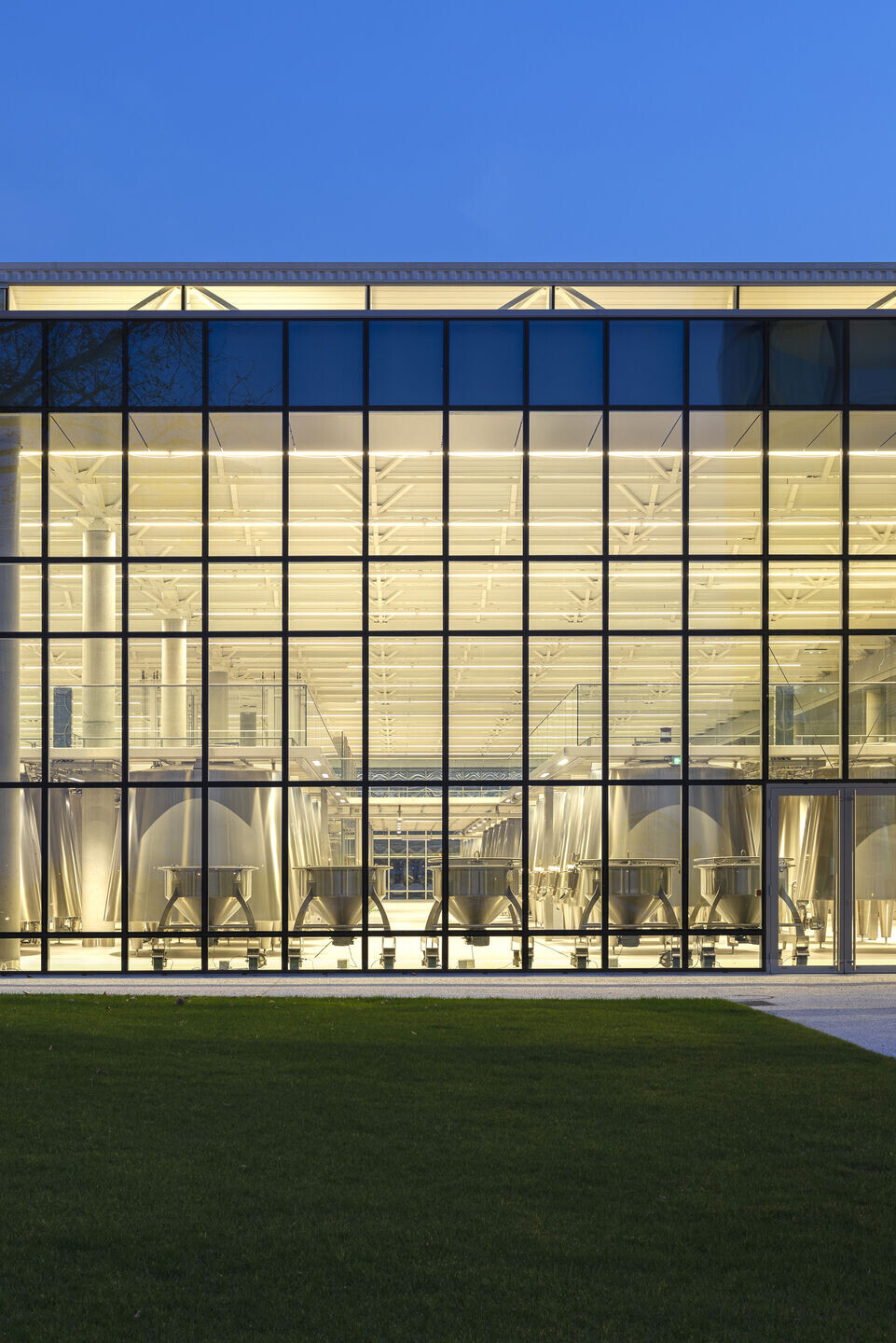 This complex now consists of three interconnected volumes: a large glass enclosure for the vat room that is flooded by natural light from an industrial-inspired saw tooth roof; an all-glass volume for the office wing, and a stone cladded rectangular volume that houses the support areas. Additionally, there is a below grade barrel cellar that matches the footprint of the vat room.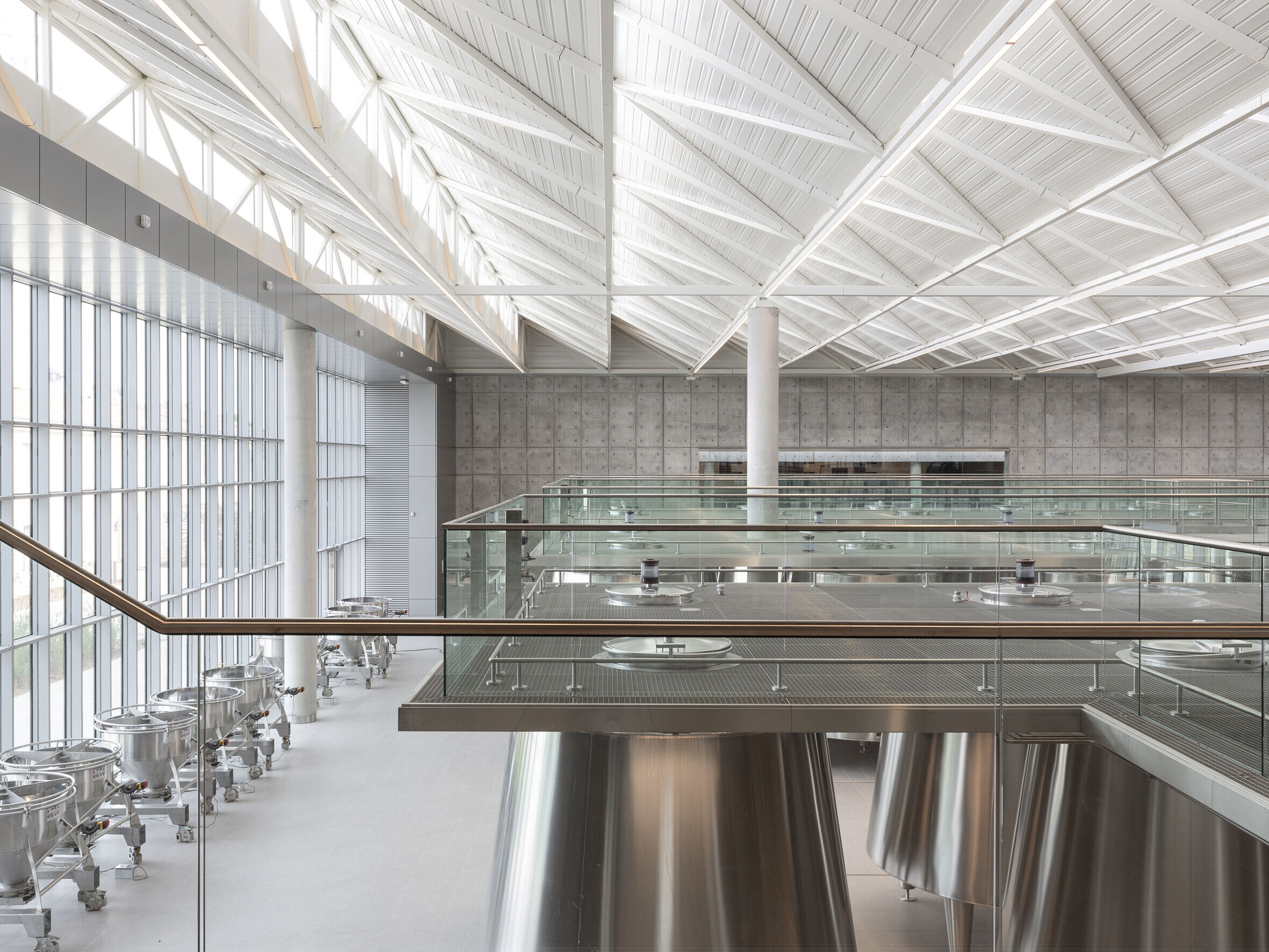 The vat room's effective anti-UV glass and protective screen of metal mesh on the south side keep its interior naturally cool without air-conditioning, even in summer. The roof can accommodate solar panels in order to increase the energy efficiency building in the future. The vinification operation areas are naturally ventilated and naturally lighted. Only the wine barrel cellar, the white making room, and the FML room are strictly temperature controlled as required for their functionality.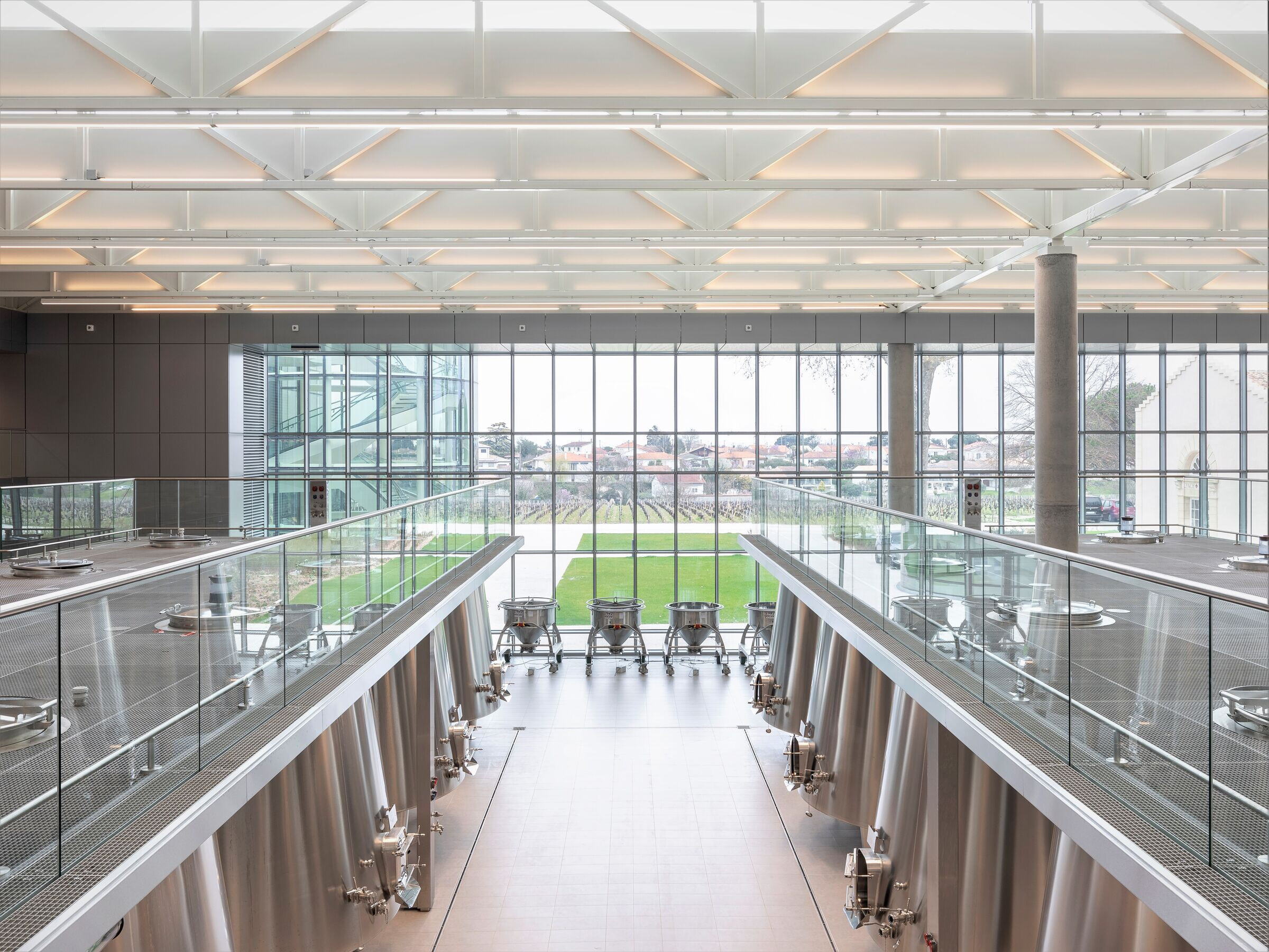 The winery's main dock accommodates three grape reception lines used during the harvest, as well as equipment used during the bottling of wine. A large translucent door opens to the full length of the dock and when closed allows for natural light. A glass-enclosed laboratory connects this reception area to a new vat room offering 360° view of the operation of the winery.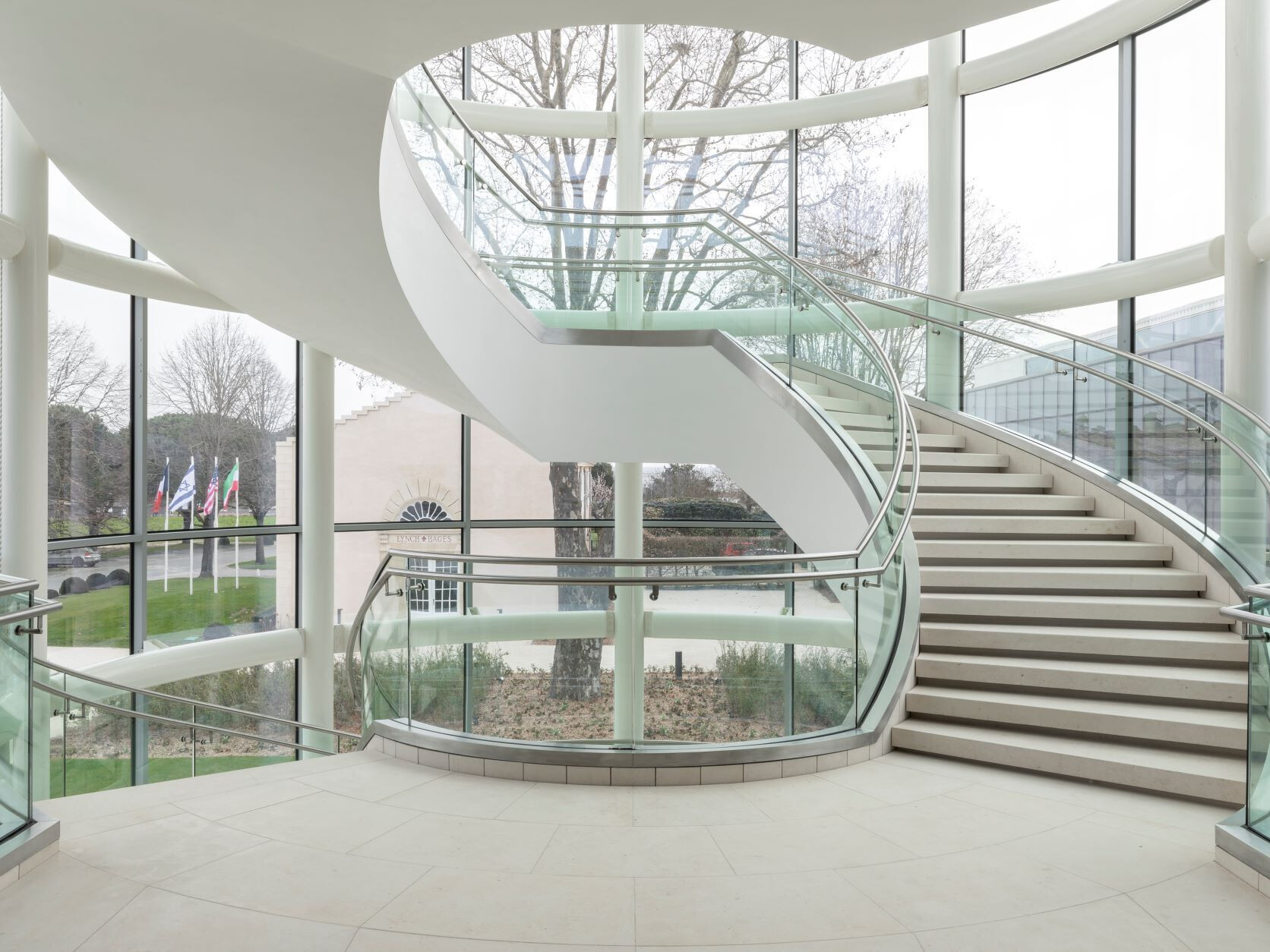 The office wing is a glass volume located in the north end of the building complex. A large wire metal screen at the west facade effectively controls sunlight and provides privacy for the offices and open views to the surroundings. The two office floors are connected by a circular glass enclosure that houses a circular grand staircase; both office levels have direct access to the winery's facility levels. The top floor of the office wing has a full floor roof top terrace and a terrace on the second level with open views to the surrounding vineyards and the town of Pauillac.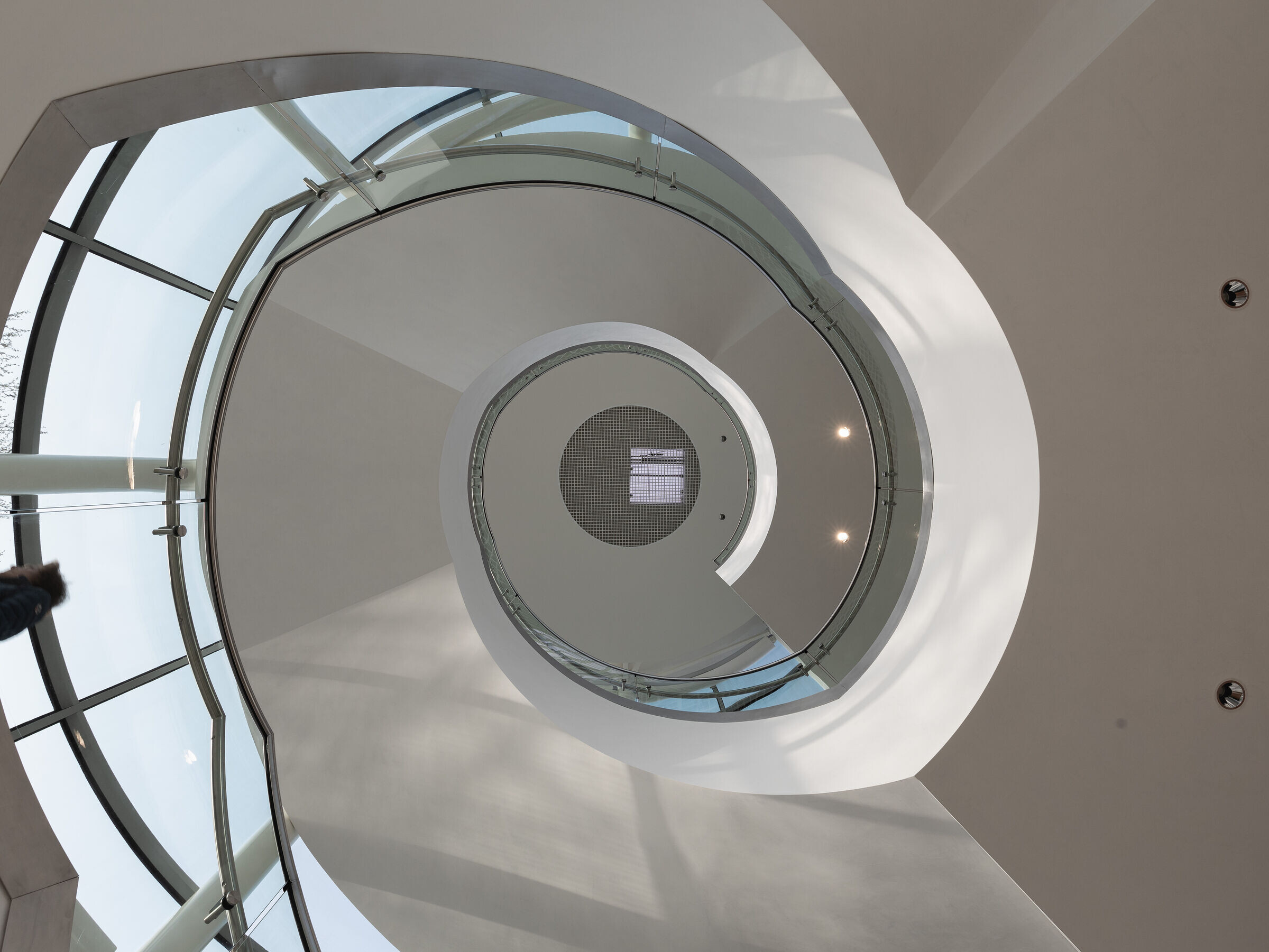 The horizontal circulation of the complex is completely open. There are multiple staircases throughout the building: stairs in the east and west sides of the vat room; two staircases inside the elevator-mounted tank core, and two monumental glass enclosures with circular staircase sat at the north and south ends of the complex.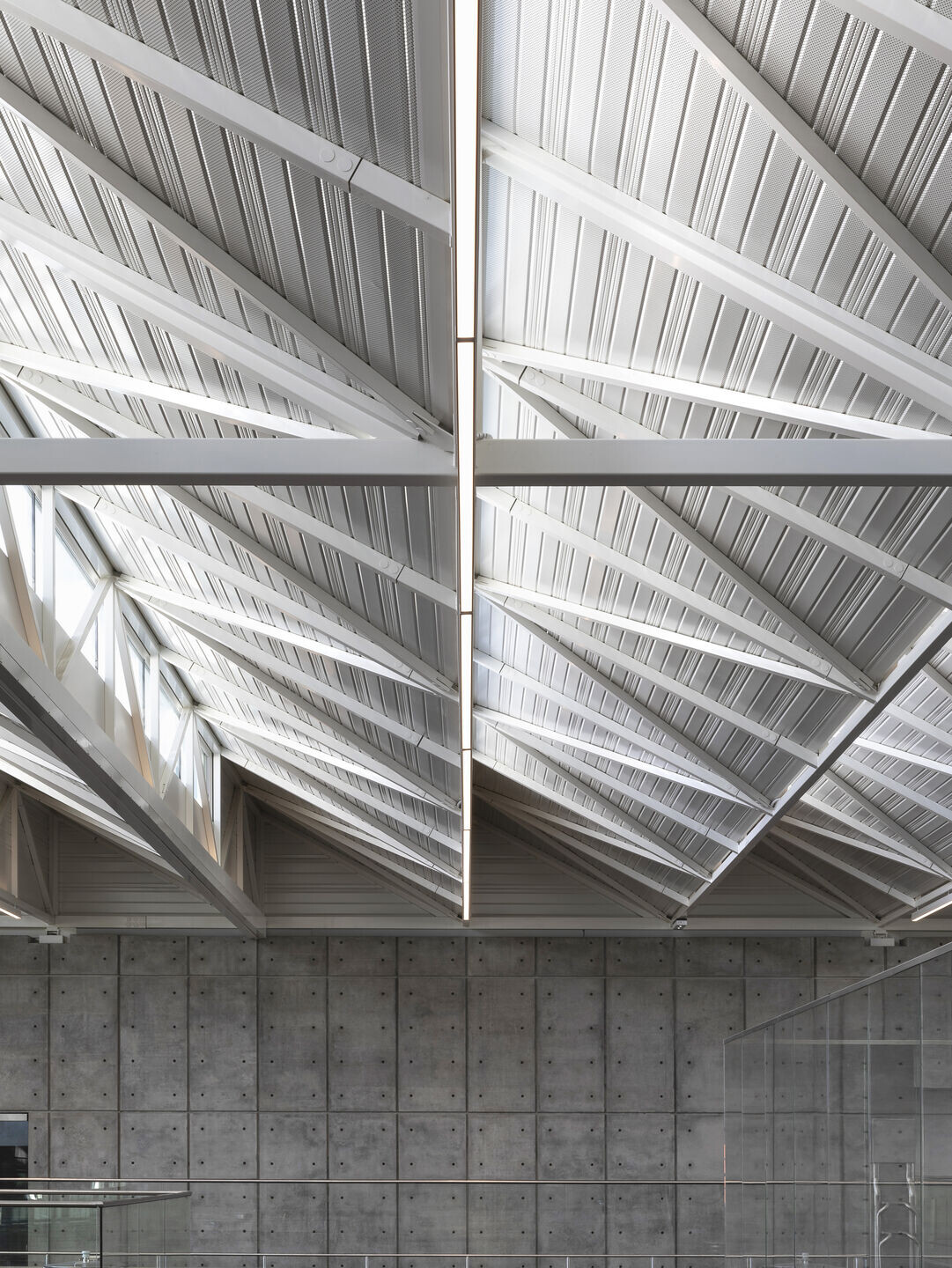 The stone façade consists of German vein cut Jura Limestone and a contrasting base board of Zimbabwe black granite. The translucent and glass volume inserted to the southwest corner of the stone volume houses the public tasting room located on the ground level.