Unveiling the play stage at Design Outlet Cheshire Oaks, Ellesmere Port (UK) Carve has realised another unique playground project for our long-standing client McArthurGlen.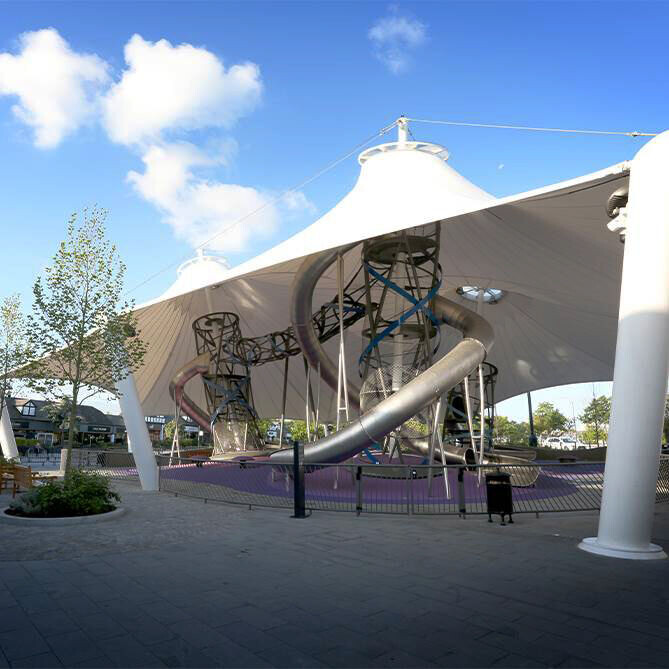 Imagine feeling like an acrobat, climbing and floating way up high, underneath a giant tent structure and in-between the masts that support it, feeling amazed by what you have achieved and observing other children running around freely way down below.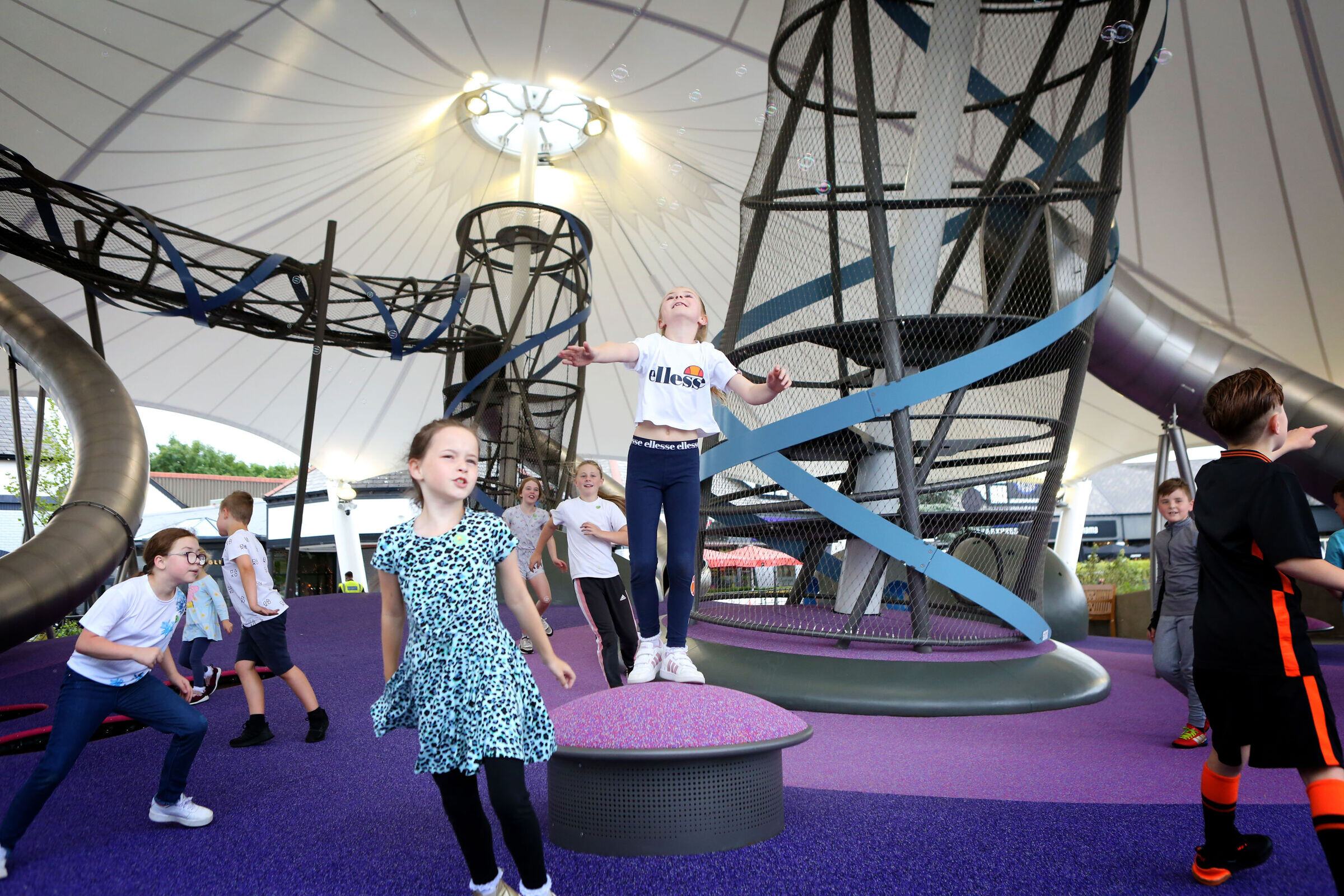 With that sense of excitement and discovery in mind, we created a play stage for the Design Outlet, Cheshire Oaks near Liverpool. The impressive canopy has been custom designed and built for this location. It creates a play environment that is equally inviting as it is iconic and recognisable. The added benefit of the structure is that it protects users from the elements - and it does rain and get windy in this part of the UK, enabling year round usage of the outdoor playground.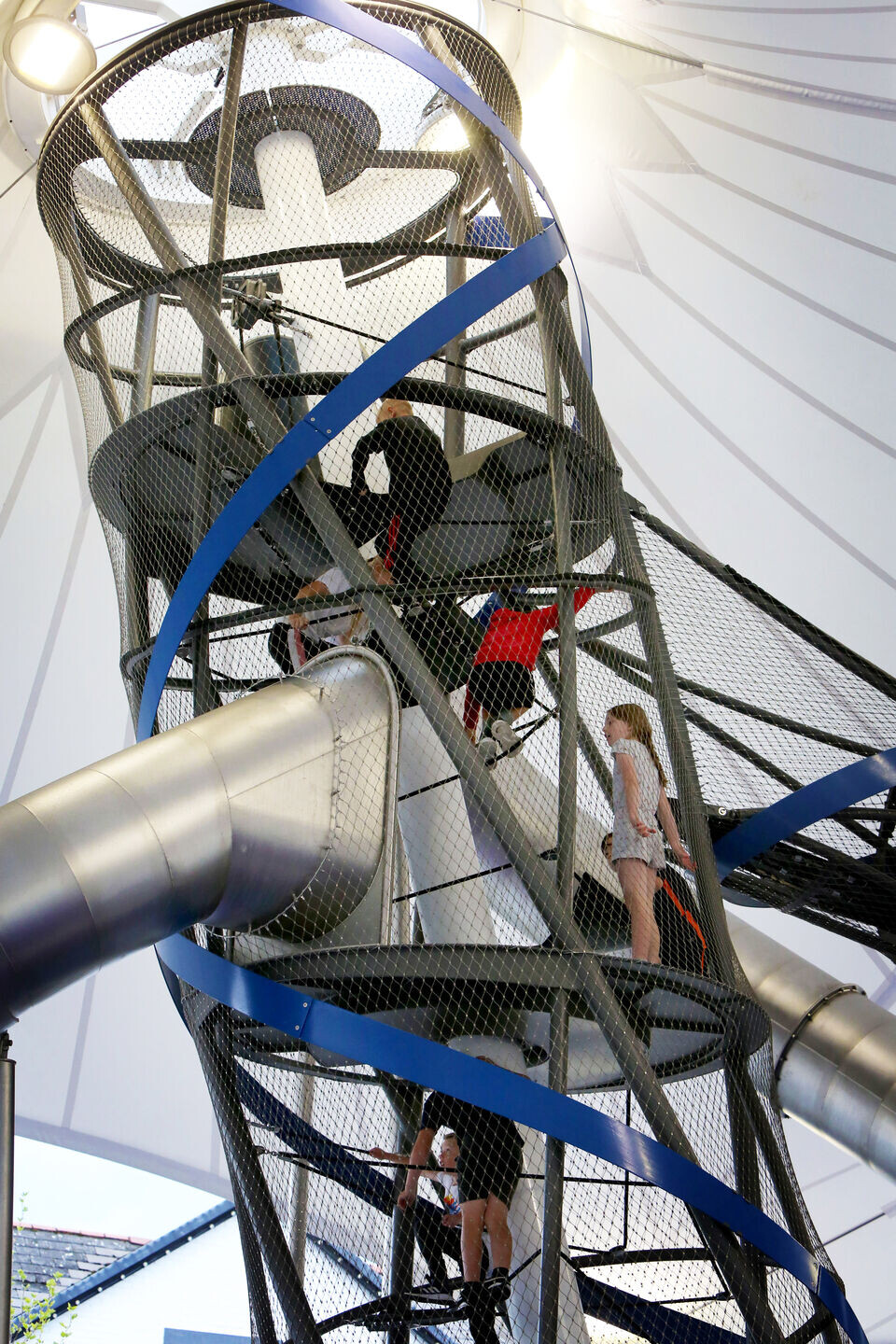 Three central masts hold up the canopy structure and simultaneously act as the centre-point for three interconnected play towers that circle round them. Each tower offers a variety of play experiences: climbing, sliding, crawling and discovering and periscope on the highest level of the towers offers children the possibility to see what is happening further-on in the mall. Underneath the canopy a concave shaped floor offers unlimited options for free play either solitary or frolicking around. All these thoughtful element make for a playground that is inviting and inclusive for all age groups and abilities.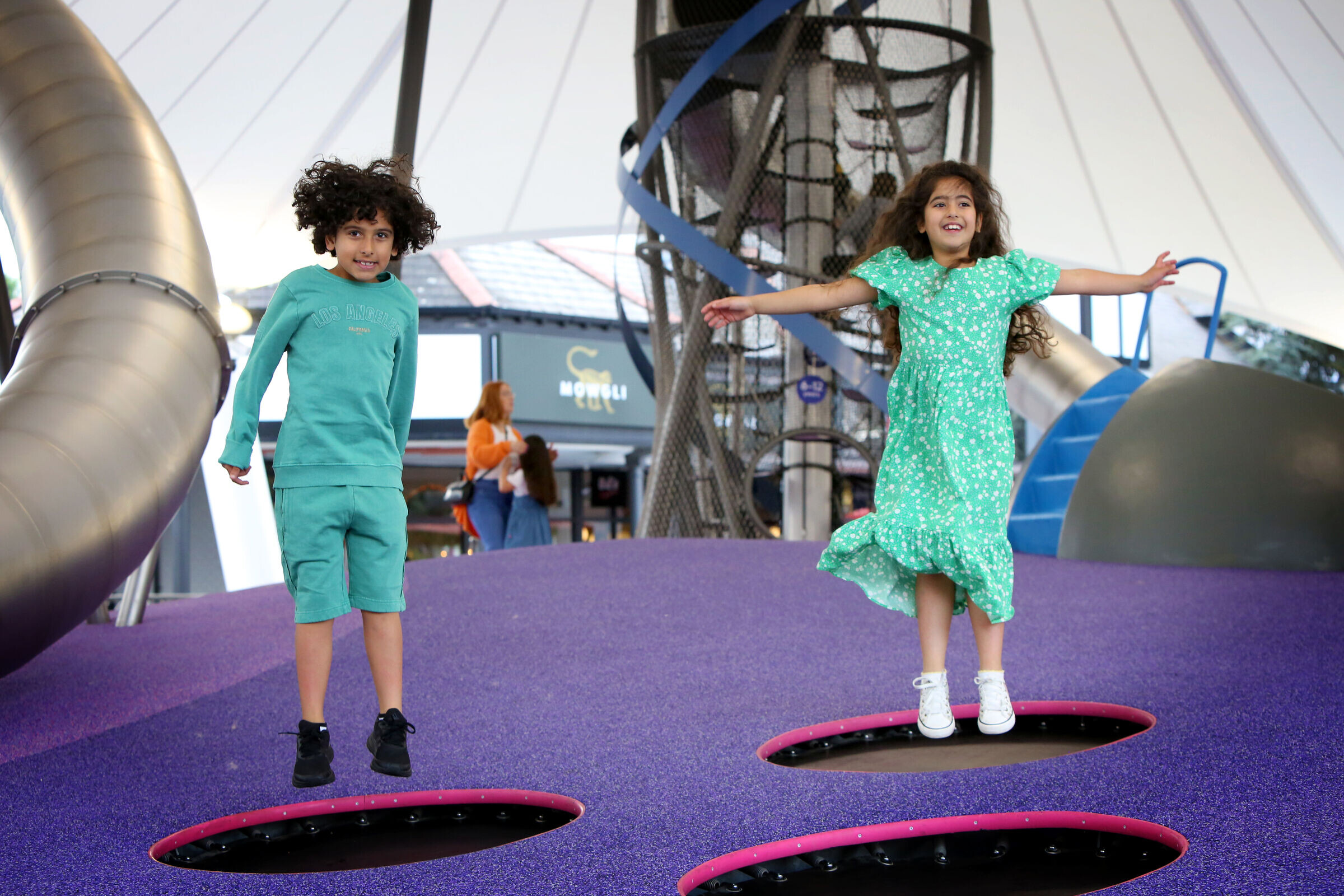 We could not have been more delighted by this quote from a local newspaper: "Hearing the squeals of happiness from the children using it for the first time has been fantastic especially when you reflect on what we've been through during the last 18 months." This perfectly sums up our reason for being.