Once a dumping ground for slag from nearby steel mills, the 280-acre Big Marsh park opened in 2016 on the southeast side of Chicago with a 40-acre bike park as well as walking trails. The Chicago Park District asked Valerio Dewalt Train (VDT) to design a 9,300-square-foot environmental center that would serve as an education and information hub and as a gateway to eco-recreation opportunities throughout the region.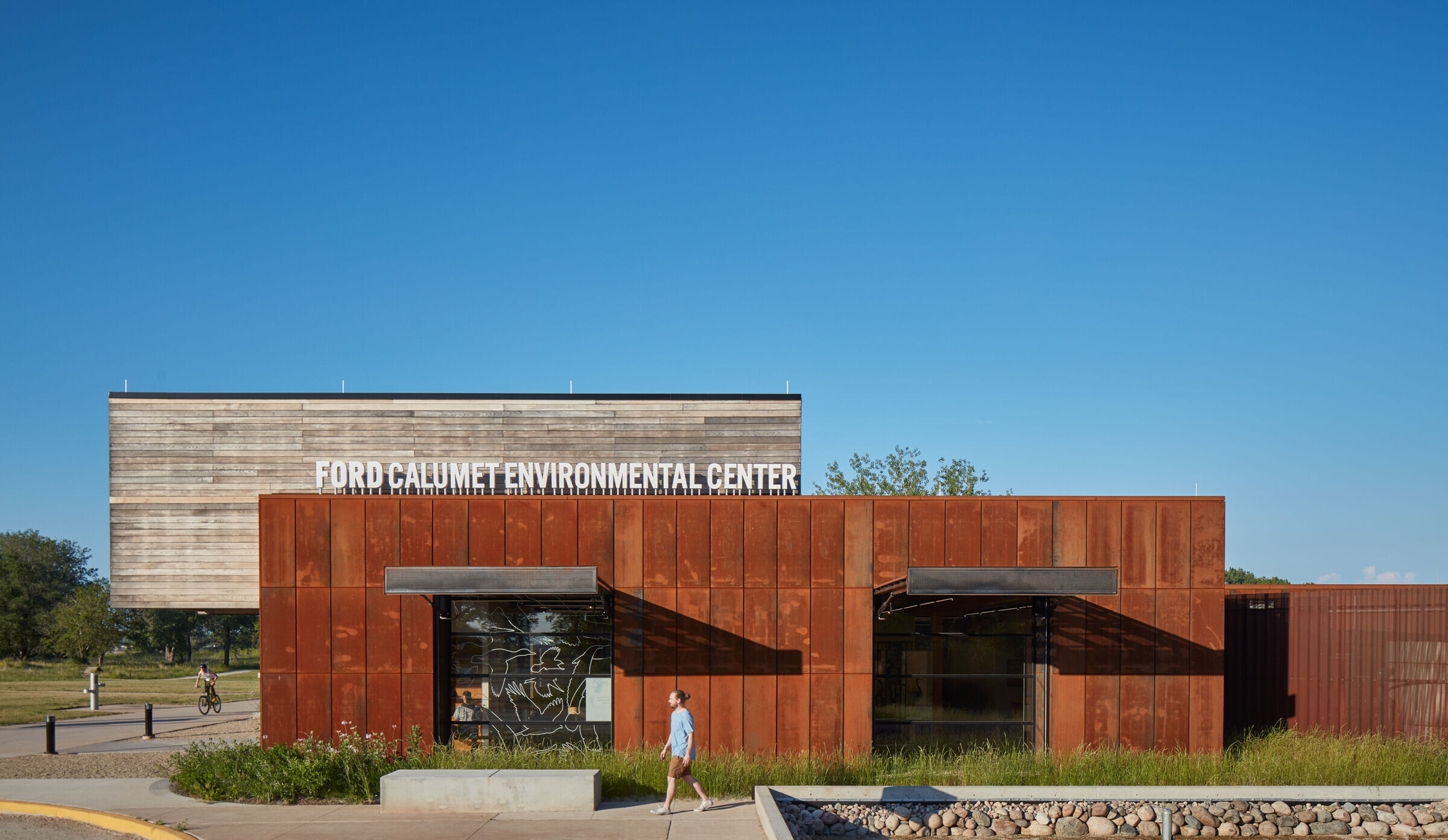 The design team responded to the park's industrial past by marrying the industrial with the natural, choosing a nail-laminated timber (NLT) structure, exposed on the interior, in tandem with glulam columns and beams. The exterior is clad in a rain screen of weathered steel that recalls the site's steel mill history and will develop a protective patina of rust over time. Two large rooftop light monitors are clad in exposed NLT and flood the double-height exhibition area with daylight.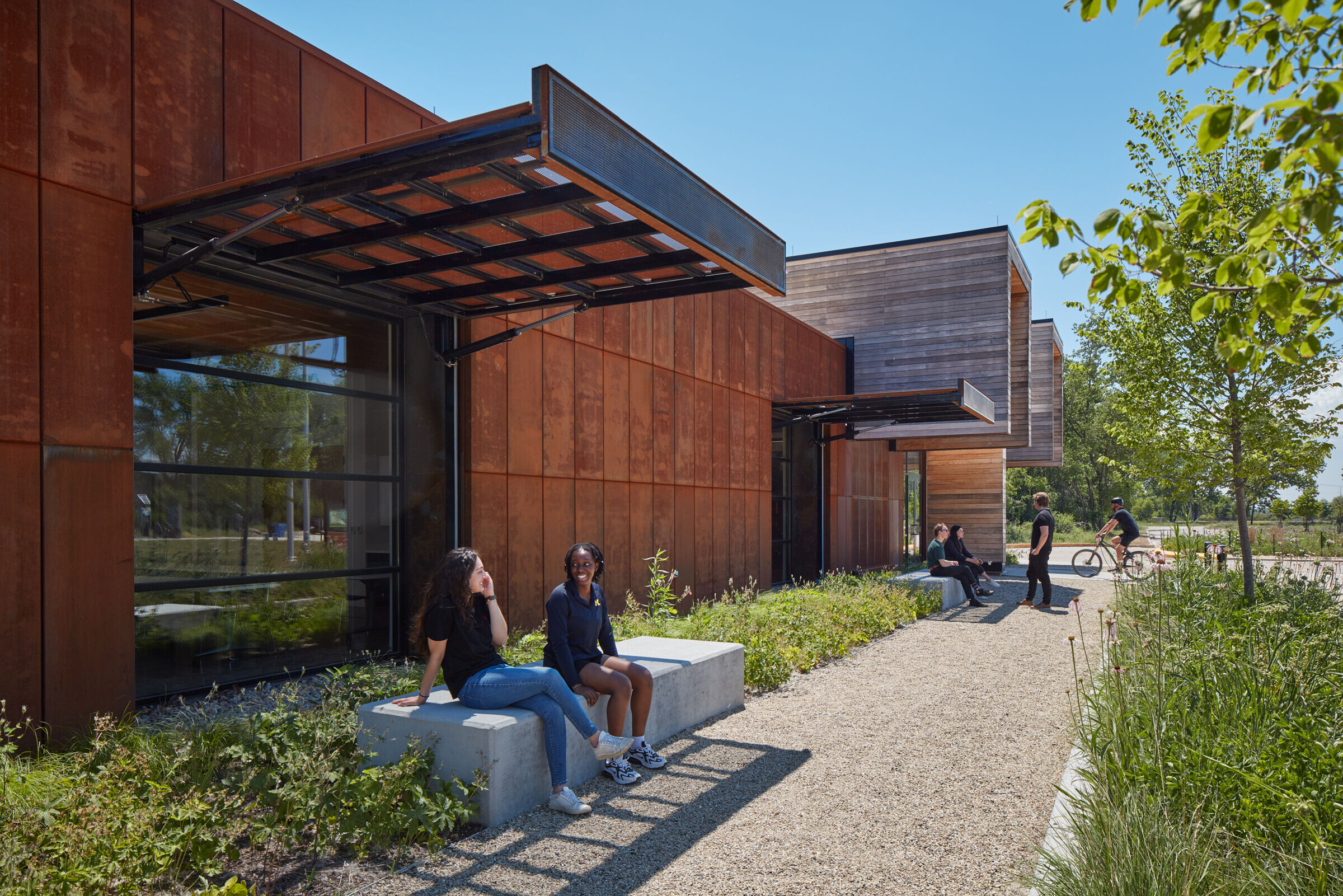 The district wanted the building to convey a sense of openness while also retaining the ability to be secured when park staff were not on site. The design team responded by creating 10-foot-square floor-to-ceiling windows on all four sides that allow natural light deep into the space. Large movable hydraulic hangar doors made of steel hinge downwards to fit flush with the exterior wall, covering windows to secure the facility when it is closed. The doors' perforated metal screens preserve visibility to the interior.
Given the marsh's importance to migrating birds, it was essential that the design be bird friendly. The hangar doors form a canopy when raised, providing shade and ensuring that birds flying overhead do not see landscape reflected in the windows and fly into them by mistake. The windows are fritted as well to further avoid possible bird collisions. Exterior lighting at night is minimal, and there is no uplighting.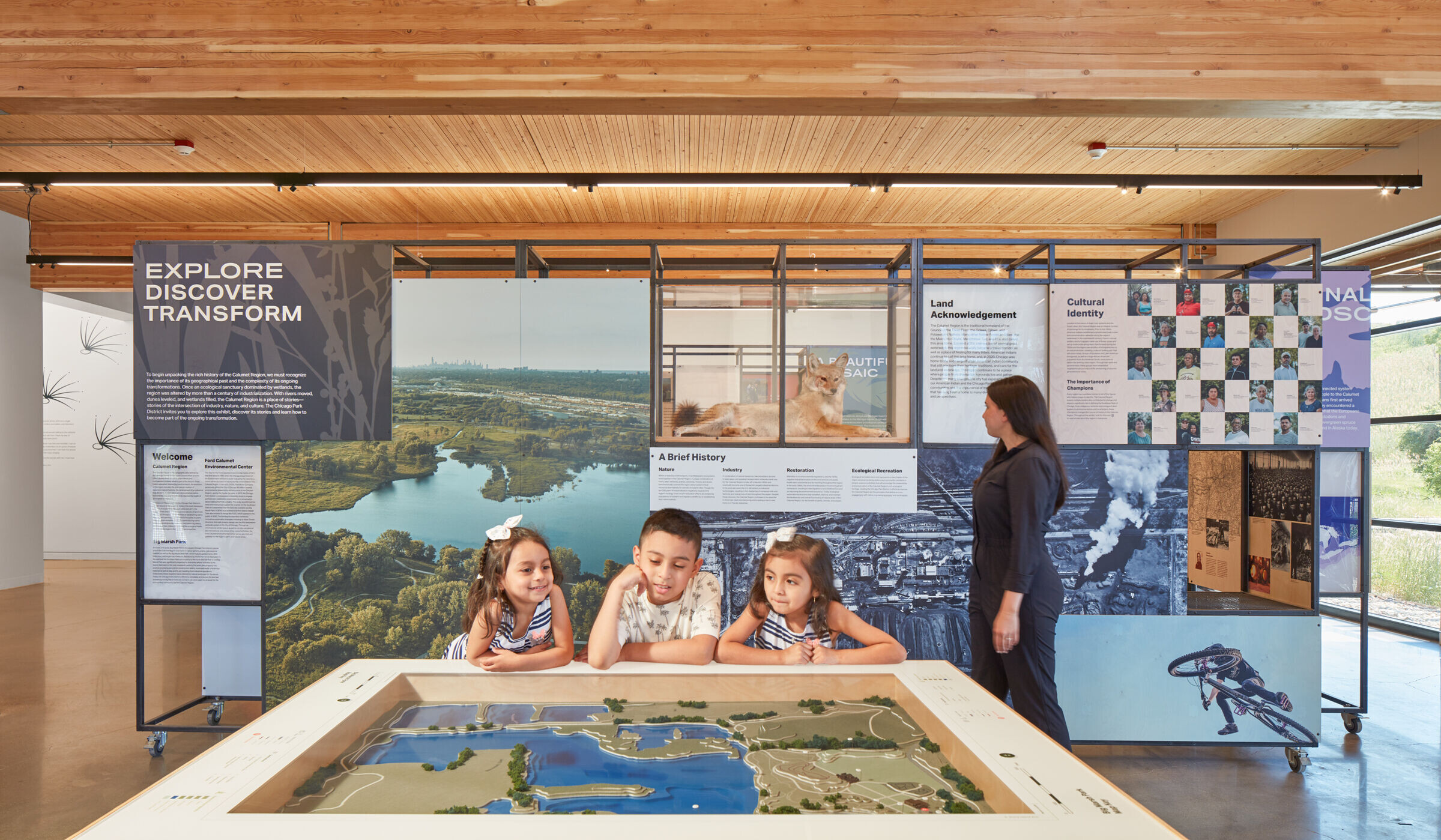 The facility meets the needs of both bikers and nature enthusiasts, with a bike repair area as well as nature exhibits, two classroom spaces, offices, restrooms, and storage spaces. VDT's experiential design studio, Media-Objectives, is designing the exhibits.A constructed wastewater wetlands system—the first in Chicago and one of the first in Illinois—serves as an economical (and environmentally friendly) alternative to connecting to the city sewer system on the other side of the river.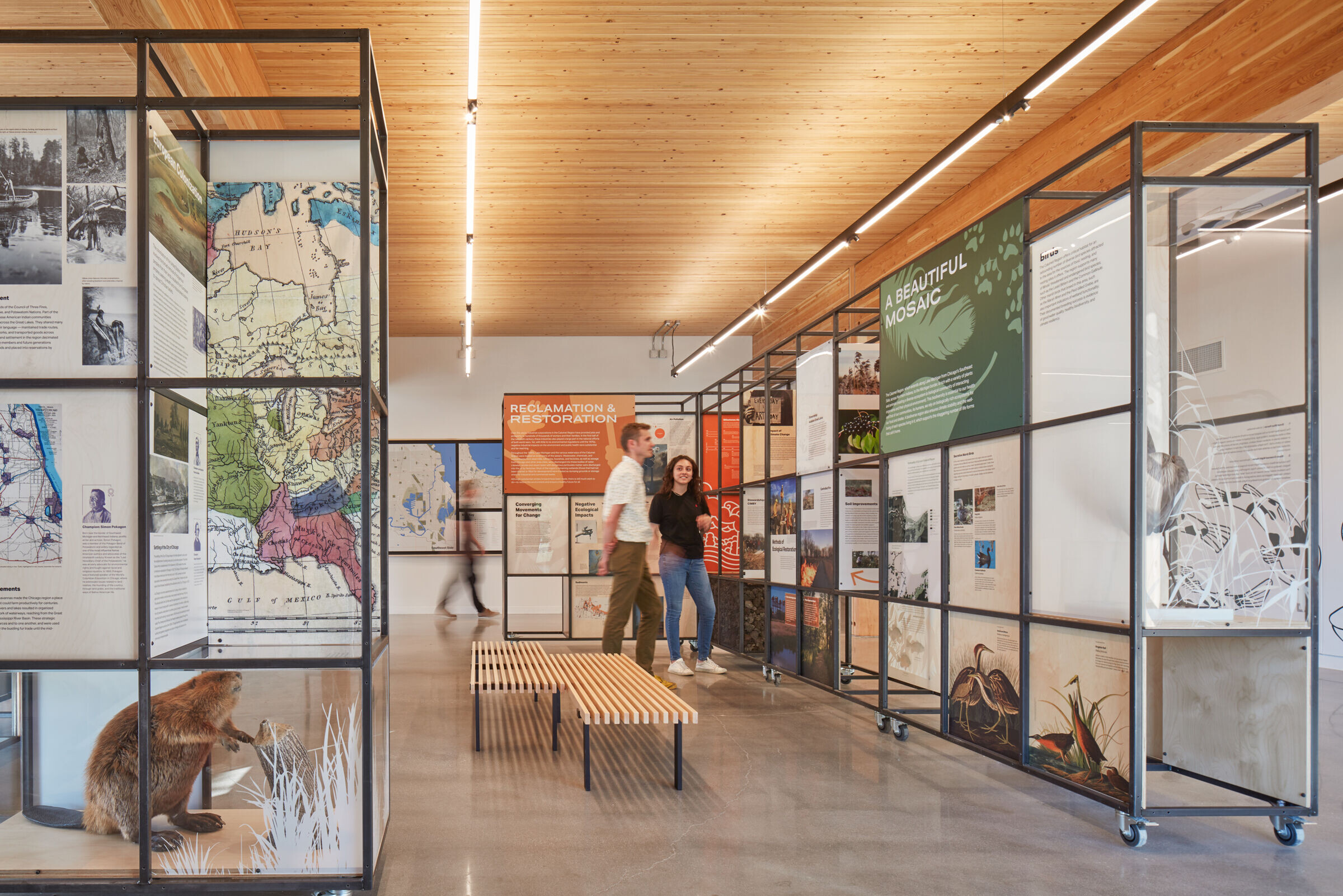 The use of NLT for the structure brings a number of environmental benefits as well: it is a renewable resource, wood can be grown locally rather than shipped overseas, it is highly effective at carbon sequestration, and it requires much less energy to produce than steel or concrete.