CHICAGO SUNSET is an apartment in the same-name residential complex with a panoramic view of the city. Particular attention was paid to details, a vintage workbench and monstrously beautiful sunsets. On the verge of brutality and elegancy – that's how we can characterize the spirit of the project. At the outset these were two separate apartments joined together with the division into the private and common zones preserved.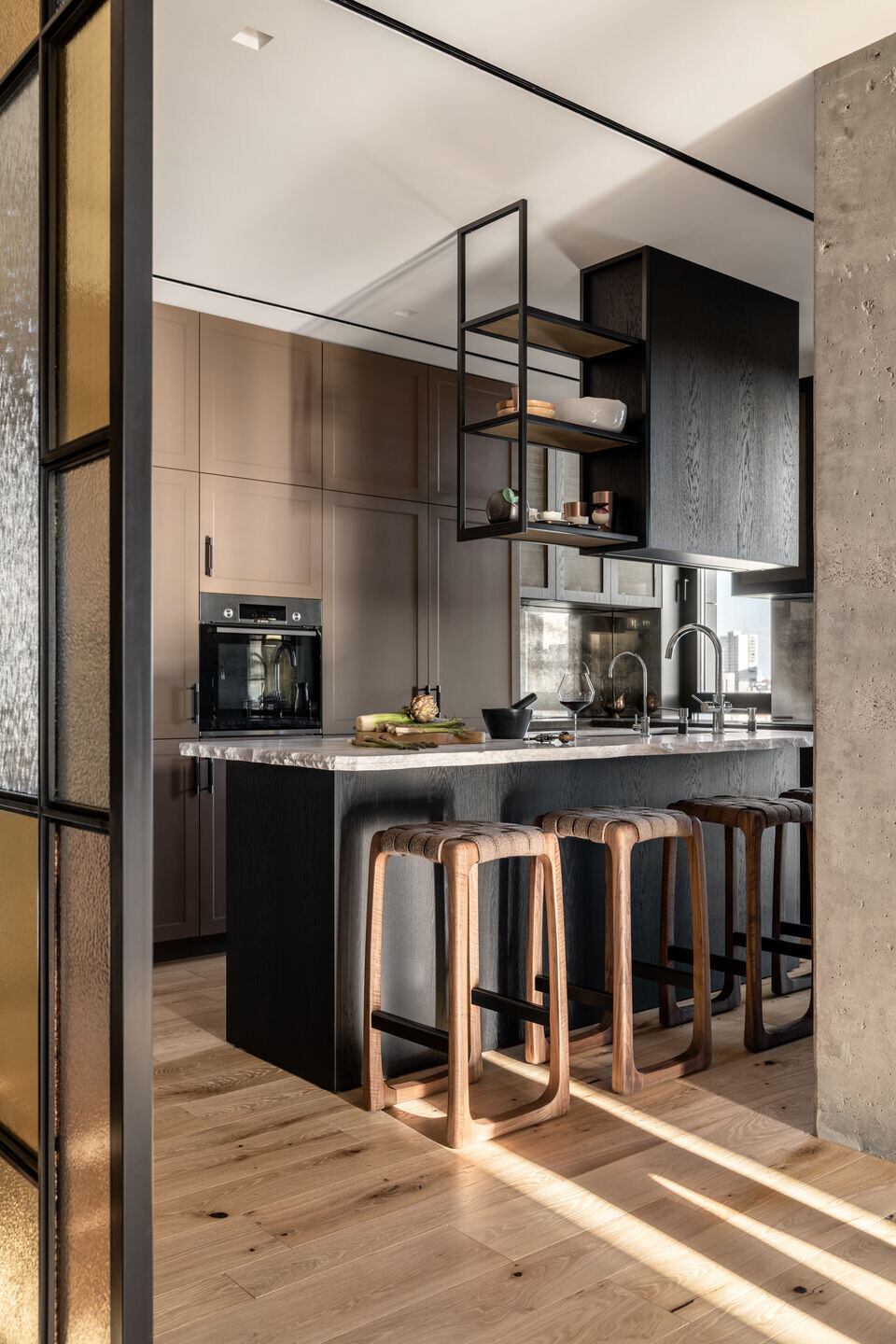 The common part of the apartment presents an airy environment, a real mix of textures, styles and finishes joined together in a monochrome colour array of the interior. Metal partitions that incorporate hand-made ribbed glass separate the entry space. A vintage workbench from the Netherlands makes the focal point of the interior and serves as the bar counter. We took care about the comfort height of the old bar by putting the workbench on a metal construction. On the left side of the bar there is a built-in kitchen with a marble island with a split edge while on the right one finds a dining table illuminated with a unique Ochre chandelier. The divan zone offers a projector and an unbelievably comfortable relax armchair of Roche Bobois.
The private section includes a master zone, a guest room and laundry. The bathroom is completely clad with travertine which makes an intricate stone pattern while the mirrored wardrobe that creates the effect of infinity has, in its centre, an island presenting a show-case for jewelry. Panels behind the B&B bed are made of aged mirrors that cover a storage system incorporating integrated seats arranged in the windows and lighting for reading. The natural materials, dim lighting and dark ceiling of the bedroom invite to its main function of rest and refreshment.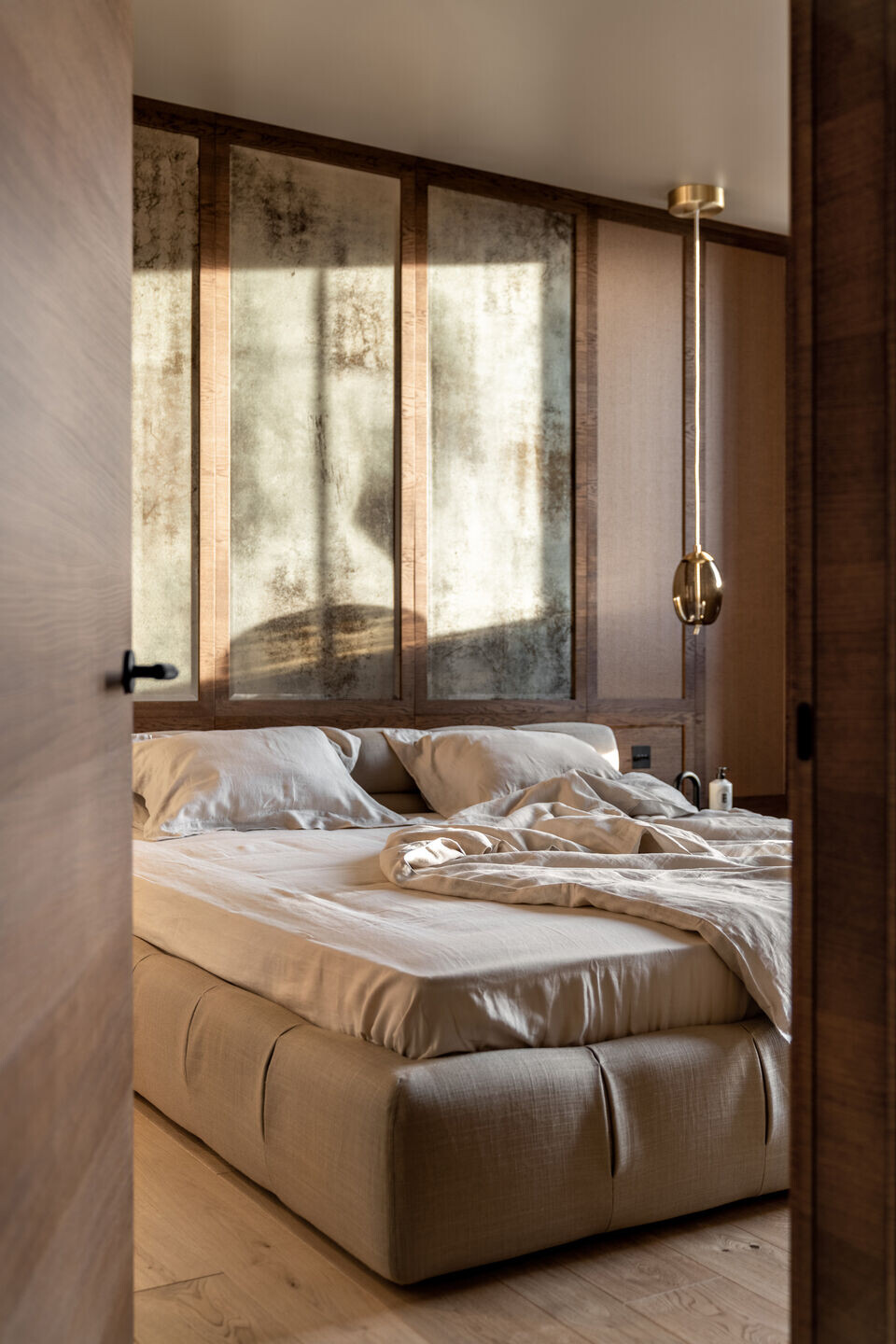 Most of the furniture was designed by us and produced in Ukraine. Some of it is vintage and belongs to our client. We also used furniture and lighting from such brands: B&B, Cassina, Roche Bobois, Ditre, Riva1920, Cattelan, Carl Hansen, Poliform, Ochre, Brokis, Astro.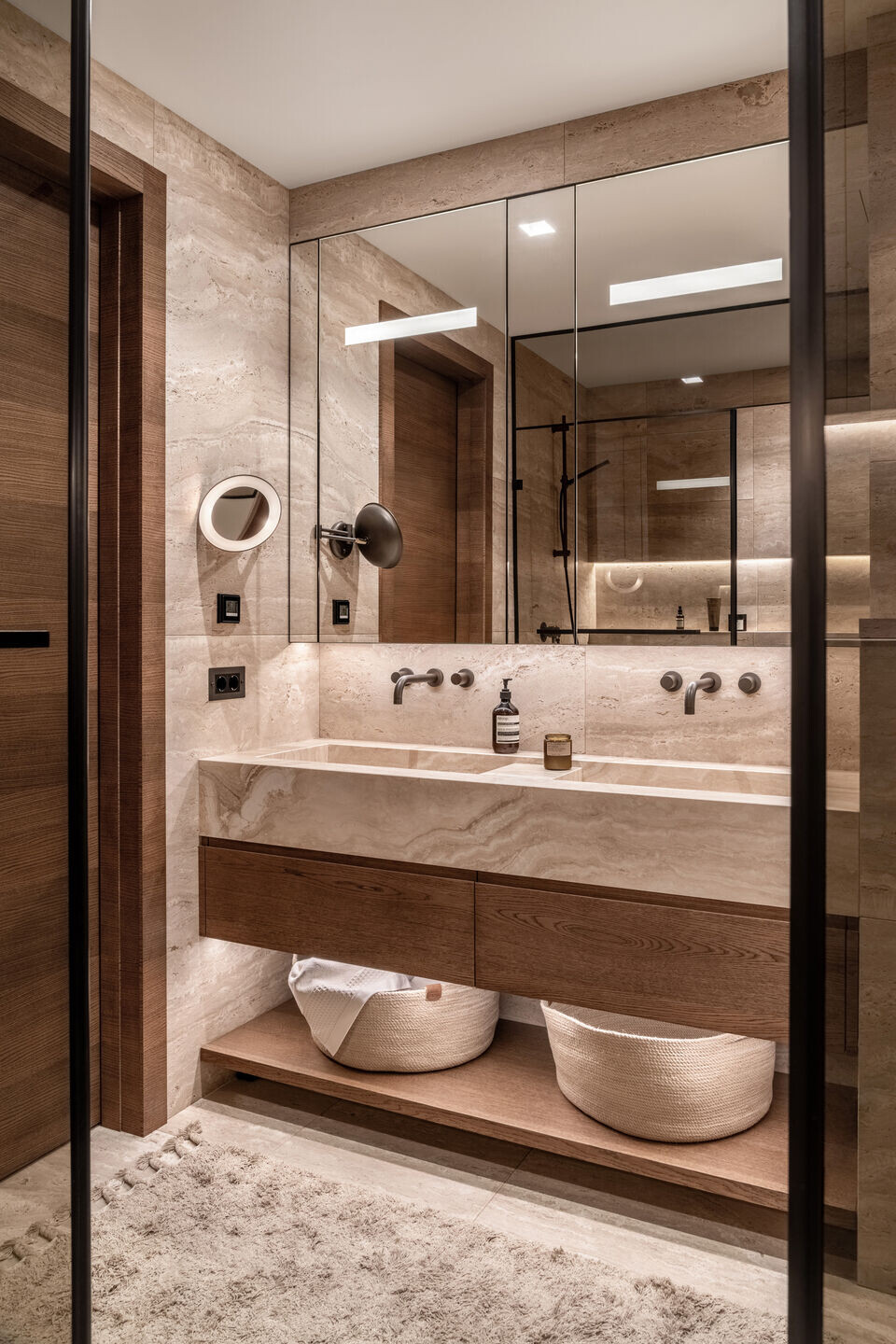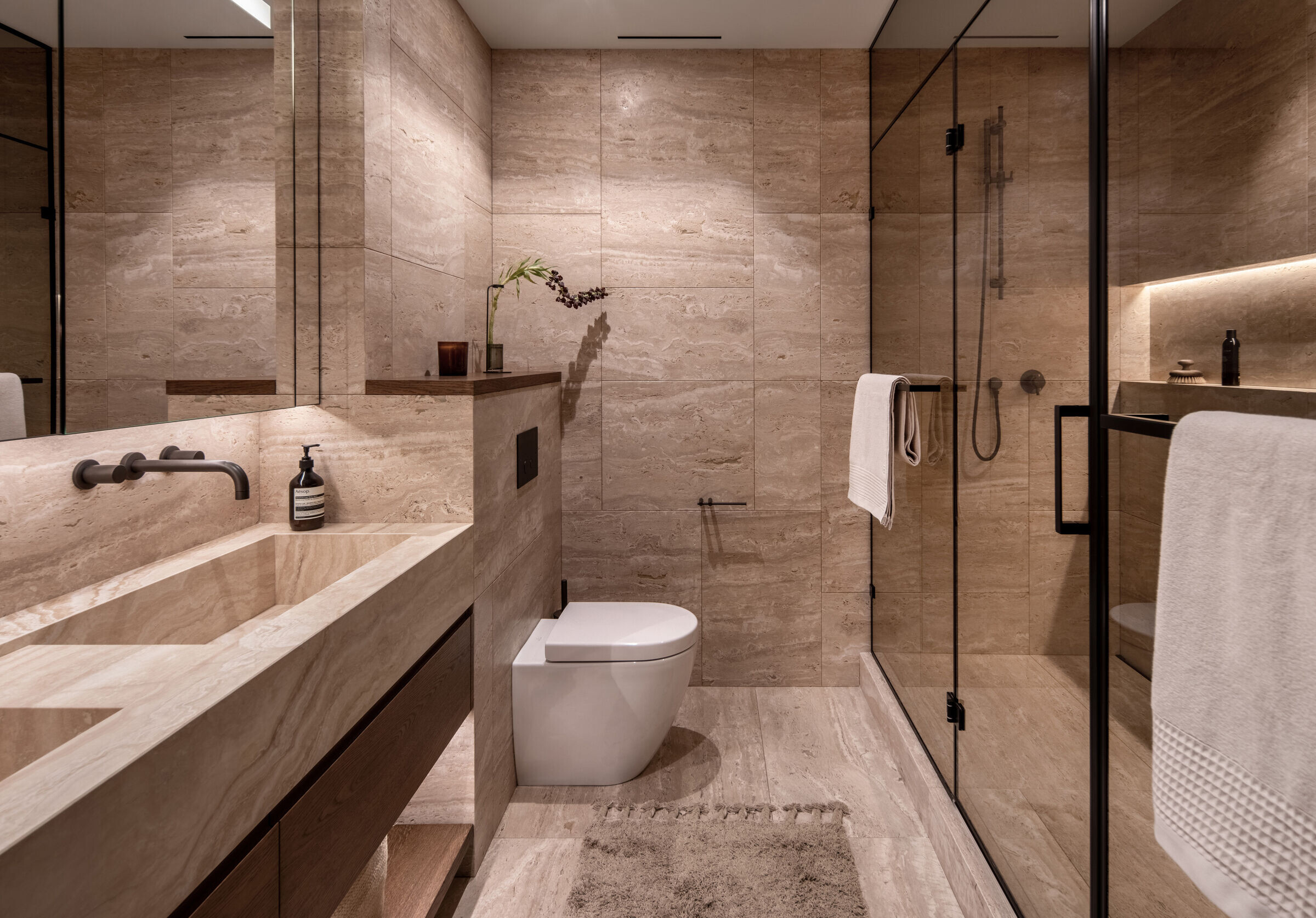 Thank you for watching!
Follow us: Instagram
Feel free to contact us. We are open for projects and collaborations worldwide: hello@b-place.com.ua