KSR Interiors carried out minor modifications to one of the flats in KSR's newly completed apartment building, Novel House, to suit the incoming clients' specific needs. 'City View' apartment is refined and gratifying with materials, furniture and art reflecting the inhabitants' taste.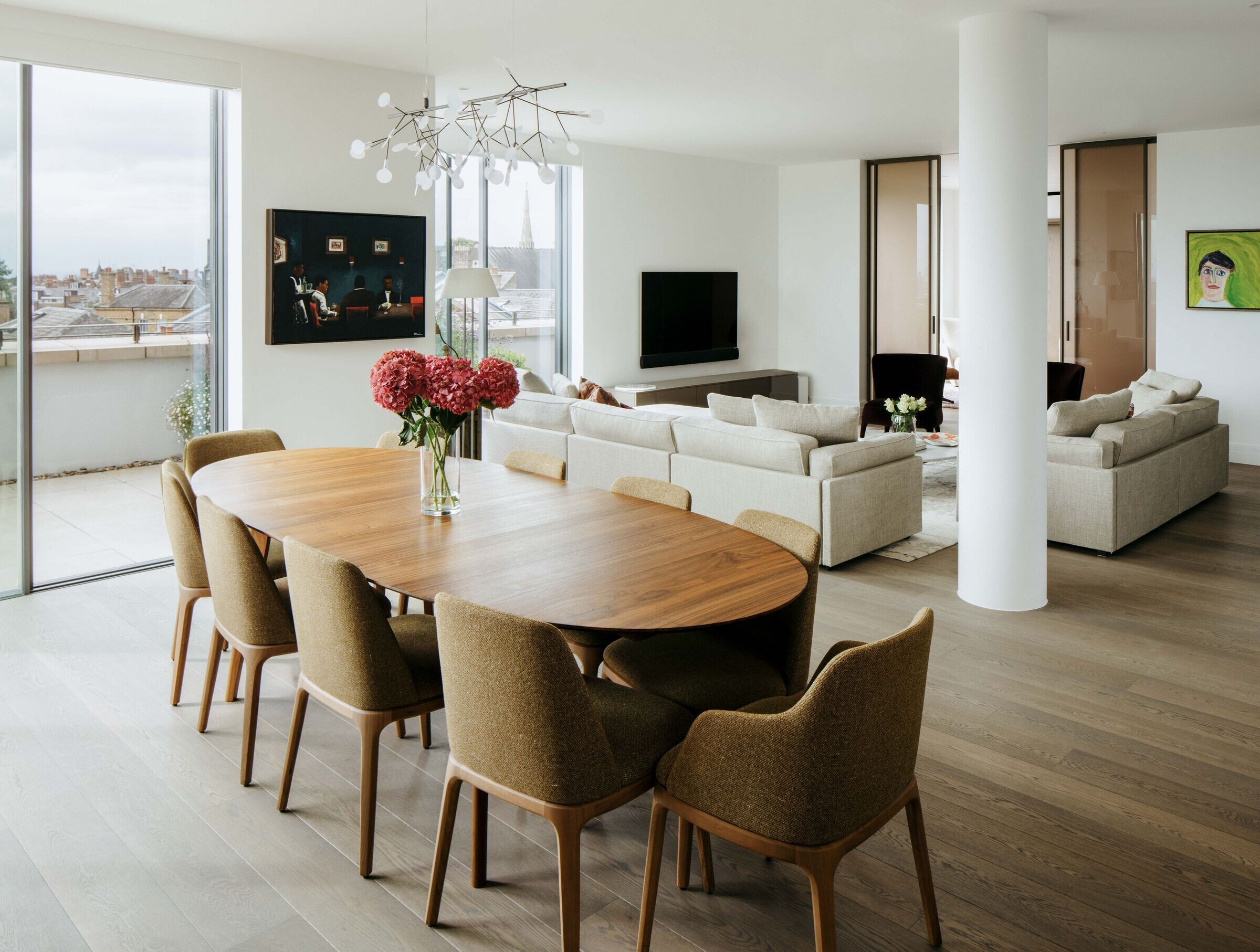 As avid art collectors, the homeowners needed an interior design that worked to compliment their collection. Director of Interiors at KSR, Michelle Sweeney, said: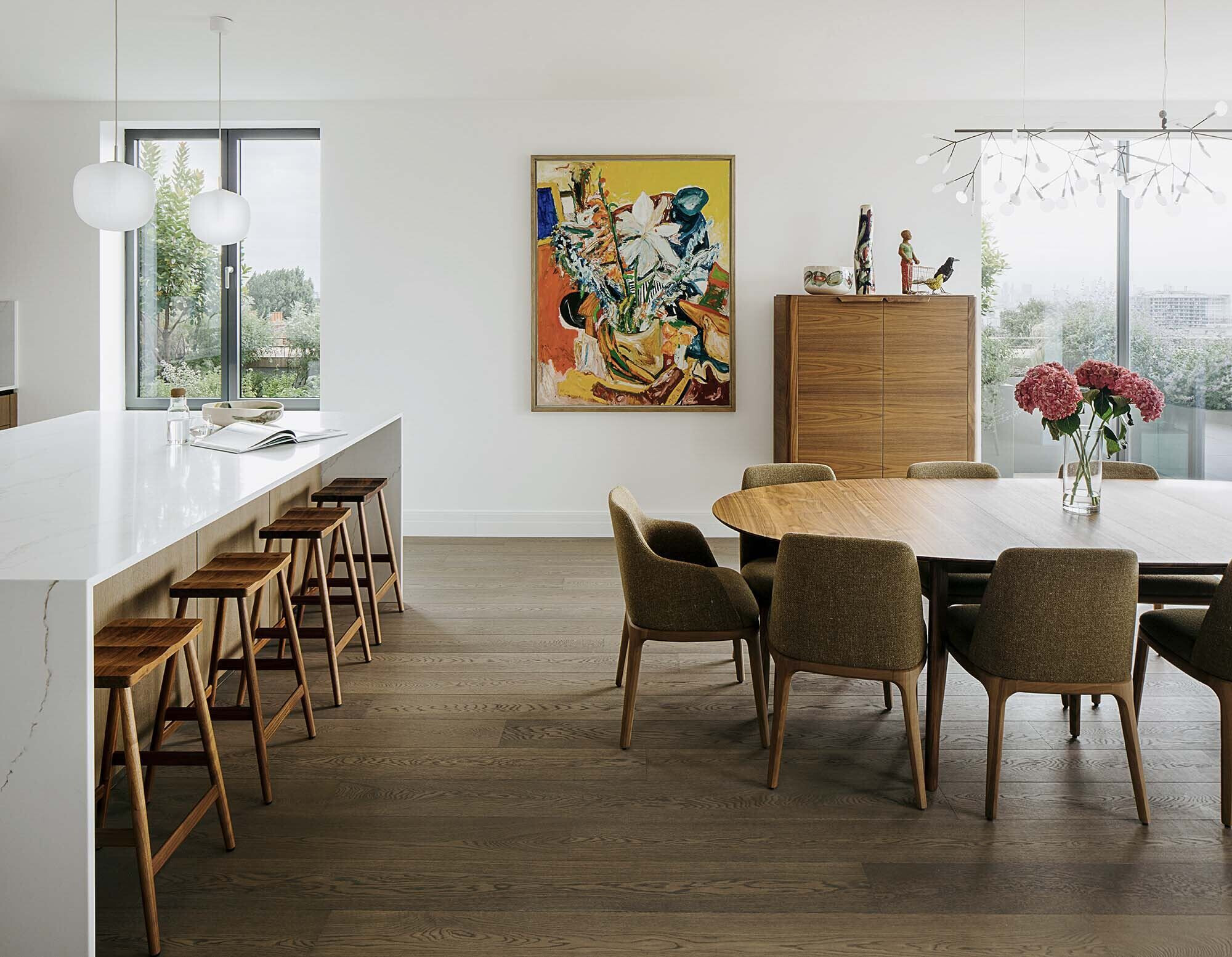 "Our brief was to create a relaxed family home to display an extensive art collection. We used a neutral palette and incorporated texture across joinery and furnishings to champion the client's eclectic artworks. We injected some colour and fun in the selection of bright armchairs, a colourful graphic wallpaper in the guest WC and a quirky lighting feature above the dining table.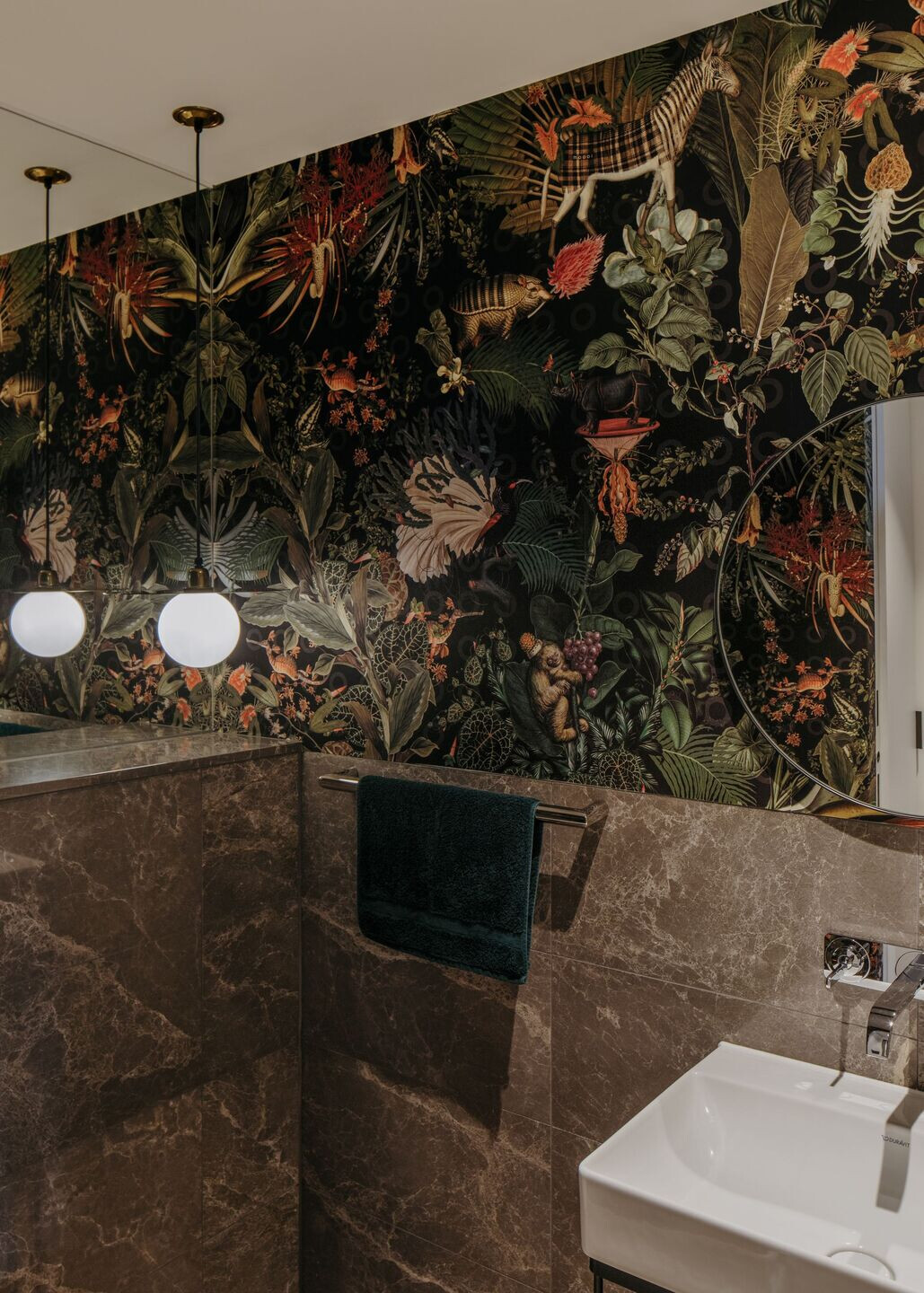 We introduced comfortable and timeless pieces perfect for entertaining and relaxing. This project was a great opportunity for us to test the layouts of the base build of Novel House. We enjoyed collaborating with the clients to create a bespoke home that was reflective of their lifestyle and incredible art collection."