Click & Collect is an online ordering area on the second floor of the department store, with four spacious fitting rooms, a lobby and a bar.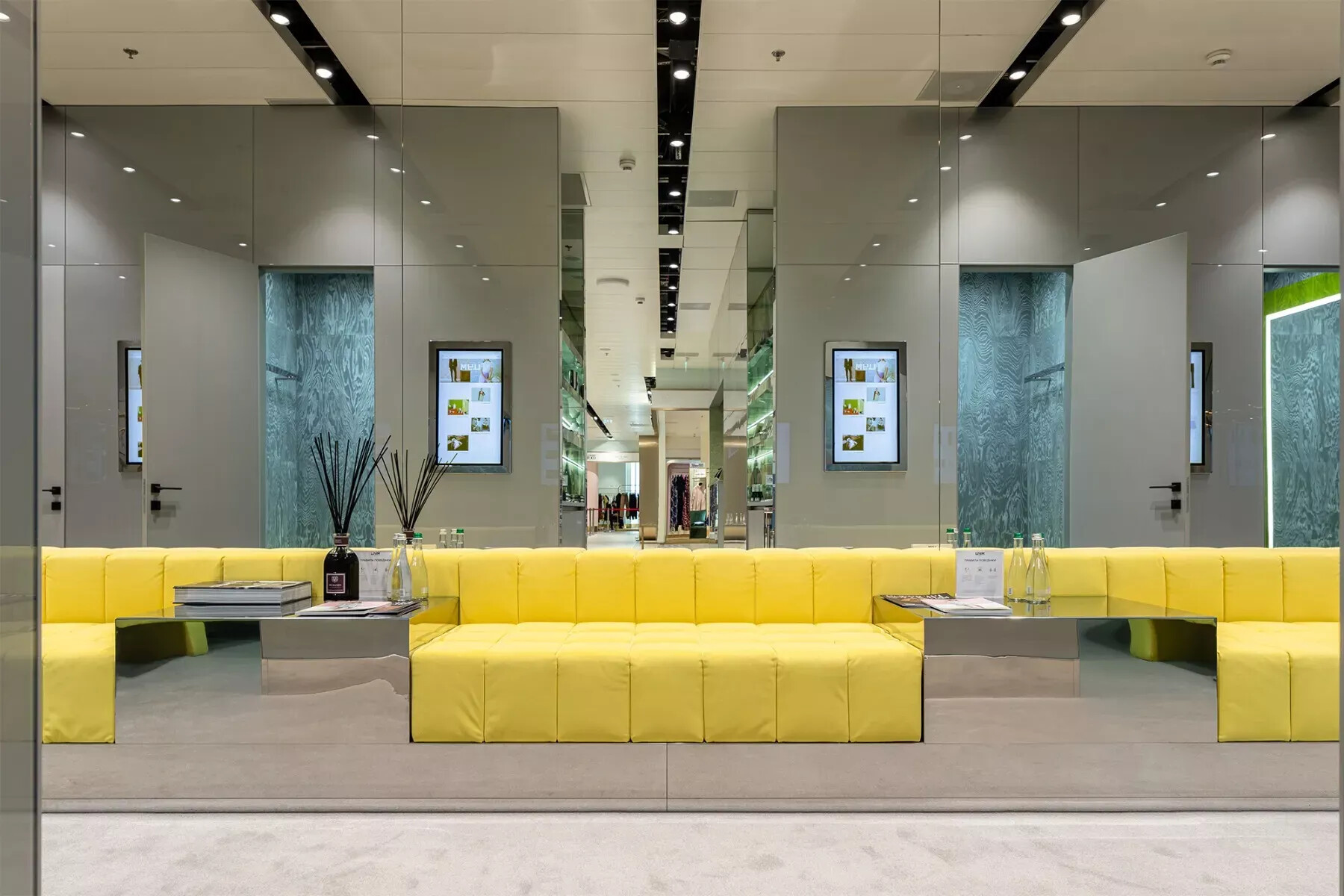 On 80 sq. m combined three functional spaces: a cash register, a comfortable seating area with a bright yellow sofa, fitting rooms with large mirrors and hanging chandeliers.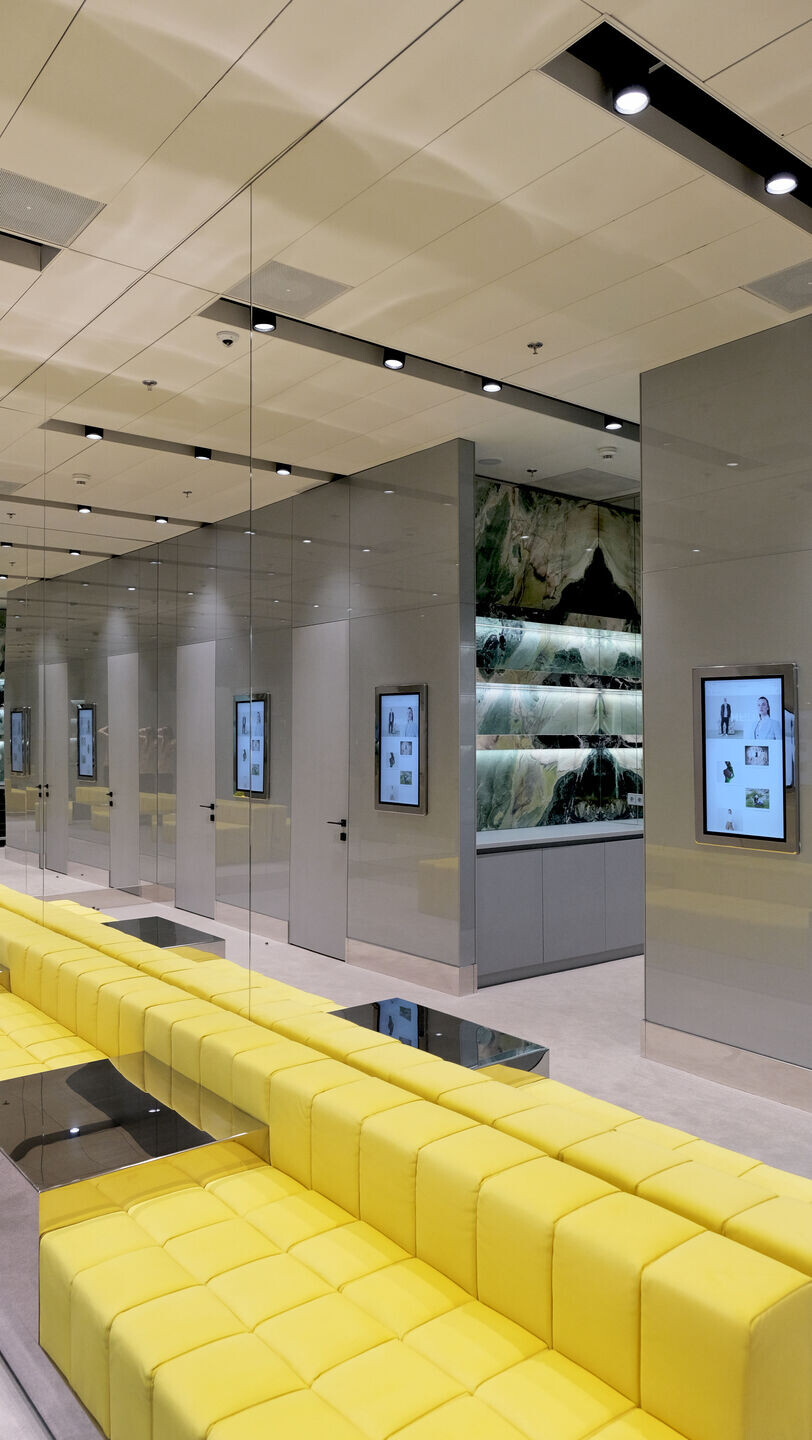 The interior is dominated by materials such as molten glass and marble. Cosiness is also created by elements of designer decor, aroma diffusers and a collection of books by Assouline and Taschen. The atmosphere of the virtual world was emphasized by touch panels with an assortment of online store, rich colors, futuristic shapes and textures.