Clos du Bourg is located in the heart of Aigle in the canton of Vaud, Switzerland. The site is built in between different urban typologies. On the east part, we find the medieval village of Aigle with its pedestrian streets and its historical centre, dominant element of the site. This homogeneous entity, of high density, creates a visual and spatial landmark in the urban fabric. On the north and south of the site, the presence of massive and heterogeneous constructions completes the urban fabric.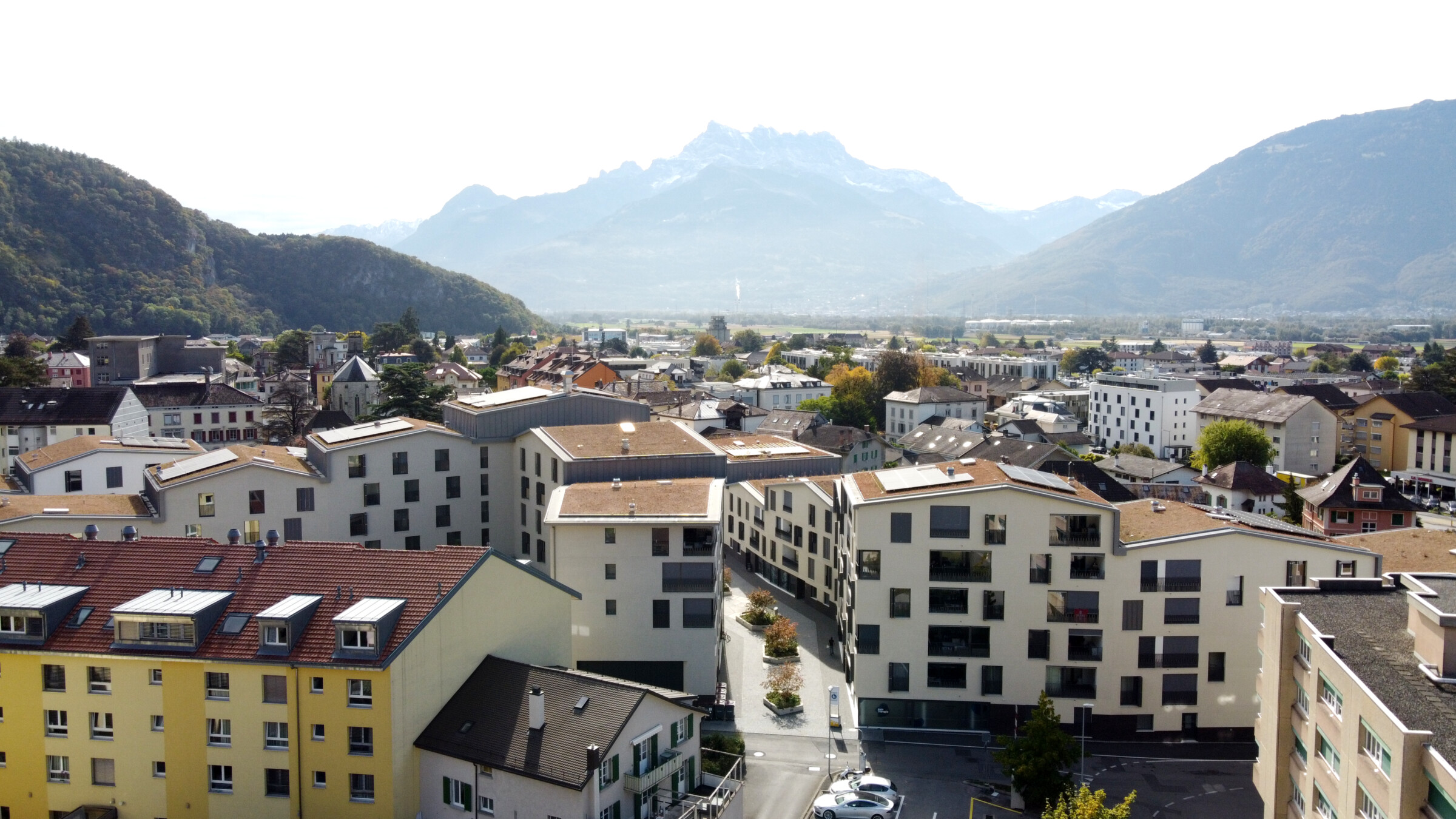 The main key features of this project is to emphasize the human and social dimension of the real estate project by enhancing and re-qualifying the site in its urban context. In the other hand the technical aspects also is of great importance, taking into account sustainable development standards such as Minergie®. The neighbourhood aims to be inclusive and capable of welcoming every household, young couples, singles, elderlies or families with children. It is based on daily uses to offer all of them a built environment with social and functional qualities.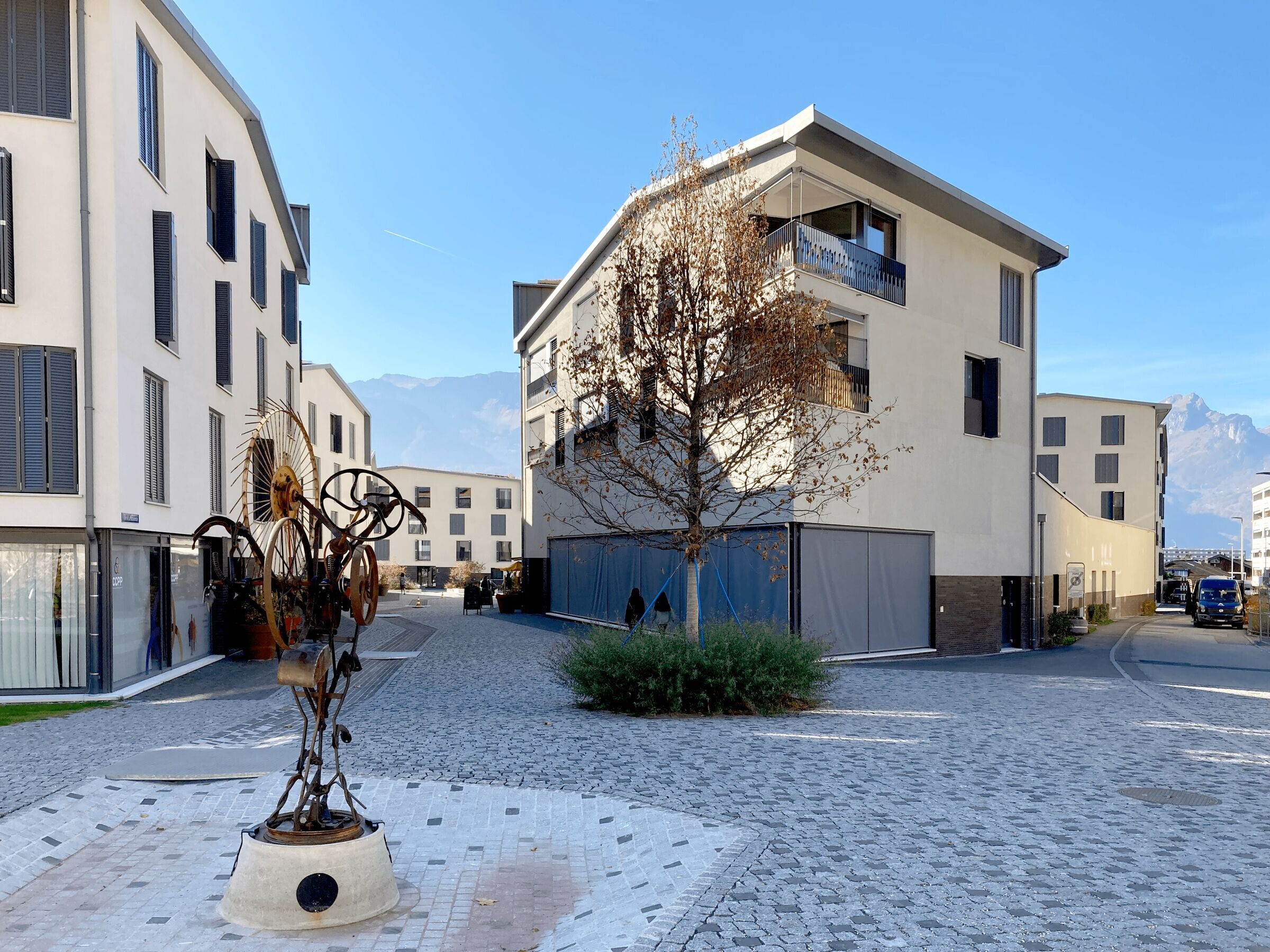 To ensure diversity in the type of housing, Clos du Bourg has 3 different investors: a cooperative, a financial company and a local based investor. The program of this mix-used building brings together shops, services and 166 housing units, including sheltered housing, low-rent housing, free-market housing and property housing. The ground floor is dedicated to strength the public realm, by offering meeting spaces such as offices, shops, food stores, community spaces, medical offices, cafes, temporary reception centres, or a reception unit for schoolchildren. The complex also has a two-level underground car park.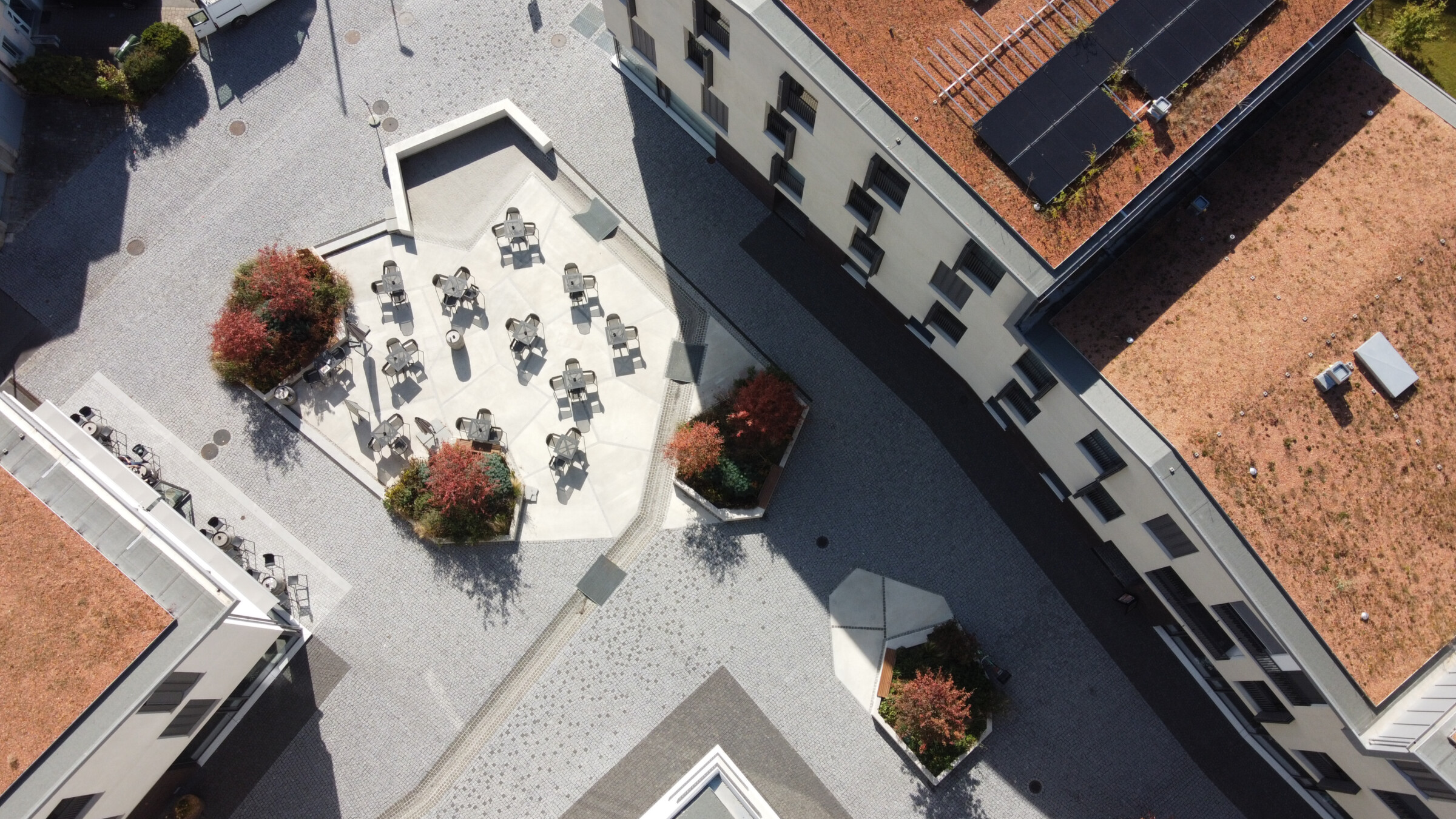 The different architectural perspectives are given by the shifted nevertheless articulated arrangement of the buildings and give again a scale of "big house" to each entry. The architectural identity of each module are revealed by a uniform materialization of the facades on the street side.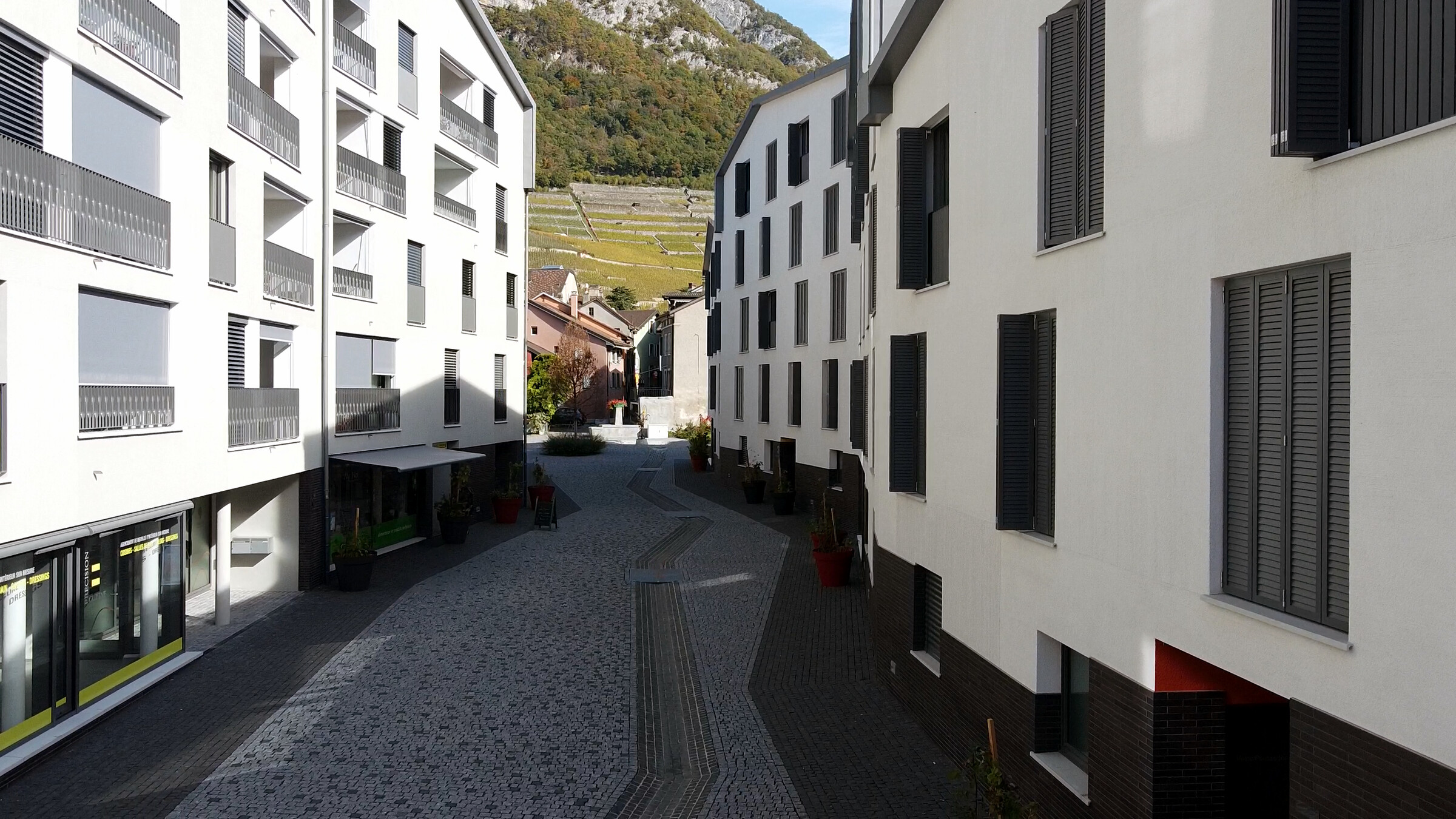 In contrast, large openings are provided on the garden side for the living areas, the sliding doors of which extend the space onto a loggia-type winter garden. Entrances to housing are always via the public space on the Monneresse and Krafft streets side. The outdoor facilities extends mainly along two axes, punctuated by two plots. The commercial ground floors as well as the strolling and meeting spaces outline these new public spaces. The west square, a place where rue de la Monneresse and rue Krafft converge, becomes a central place, between a café terrace and a break in the shade of serviceberry trees.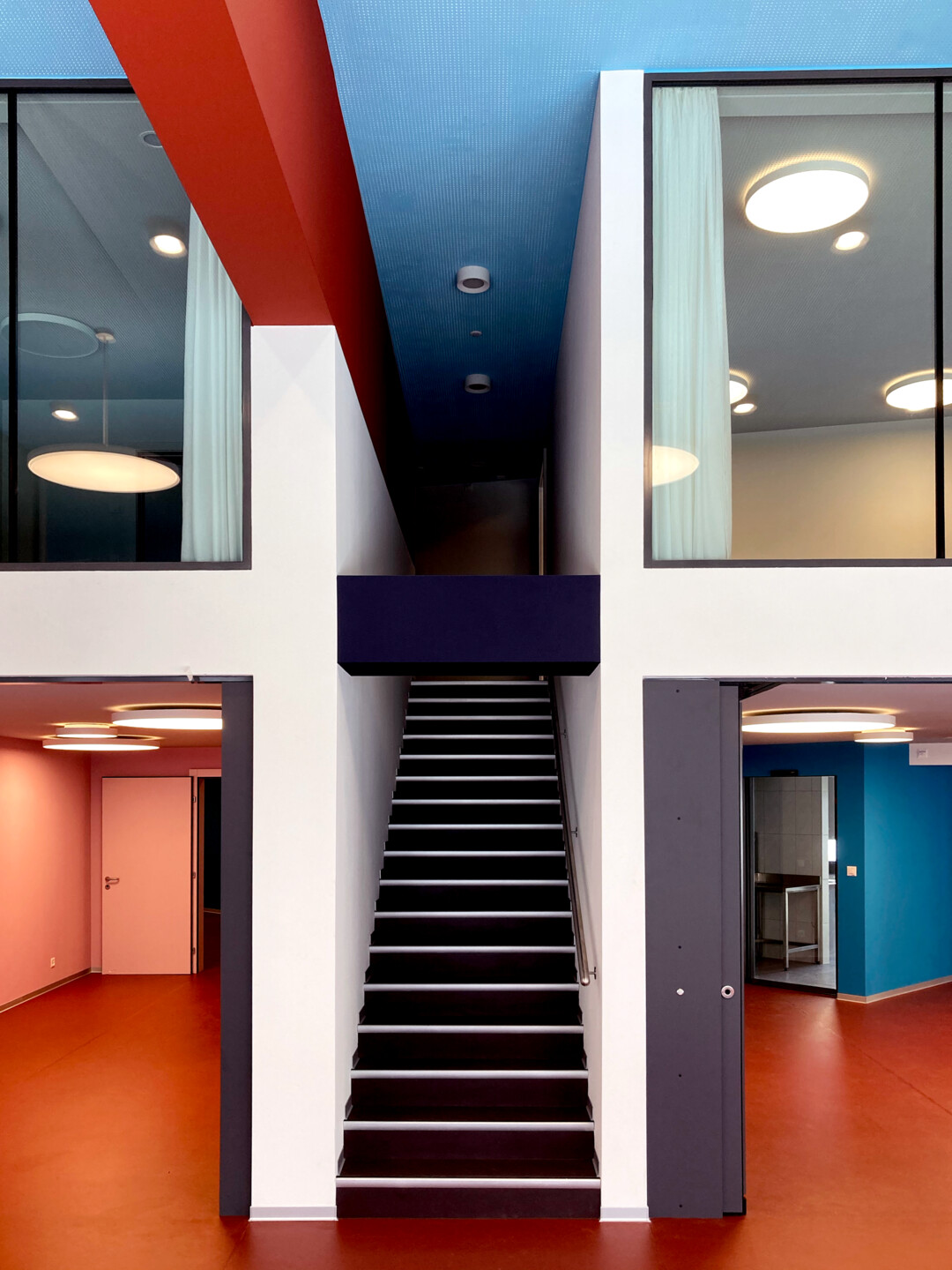 Both a support for urban landscape and a place to stop by within the urban stroll, the alignment of concrete modules structures Krafft Street. The concrete slabs contrast with the paving stones and reproduce the geometry of the extruded modules. Their shape reinterprets the islets of a stream. The cobblestone materiality is part of the continuity of the floors of the historic city and becomes one of the markers of the place.