The Coast to Coast is located on the ground floor of a residential building in an area of Palermo born in the 1950's boomtown.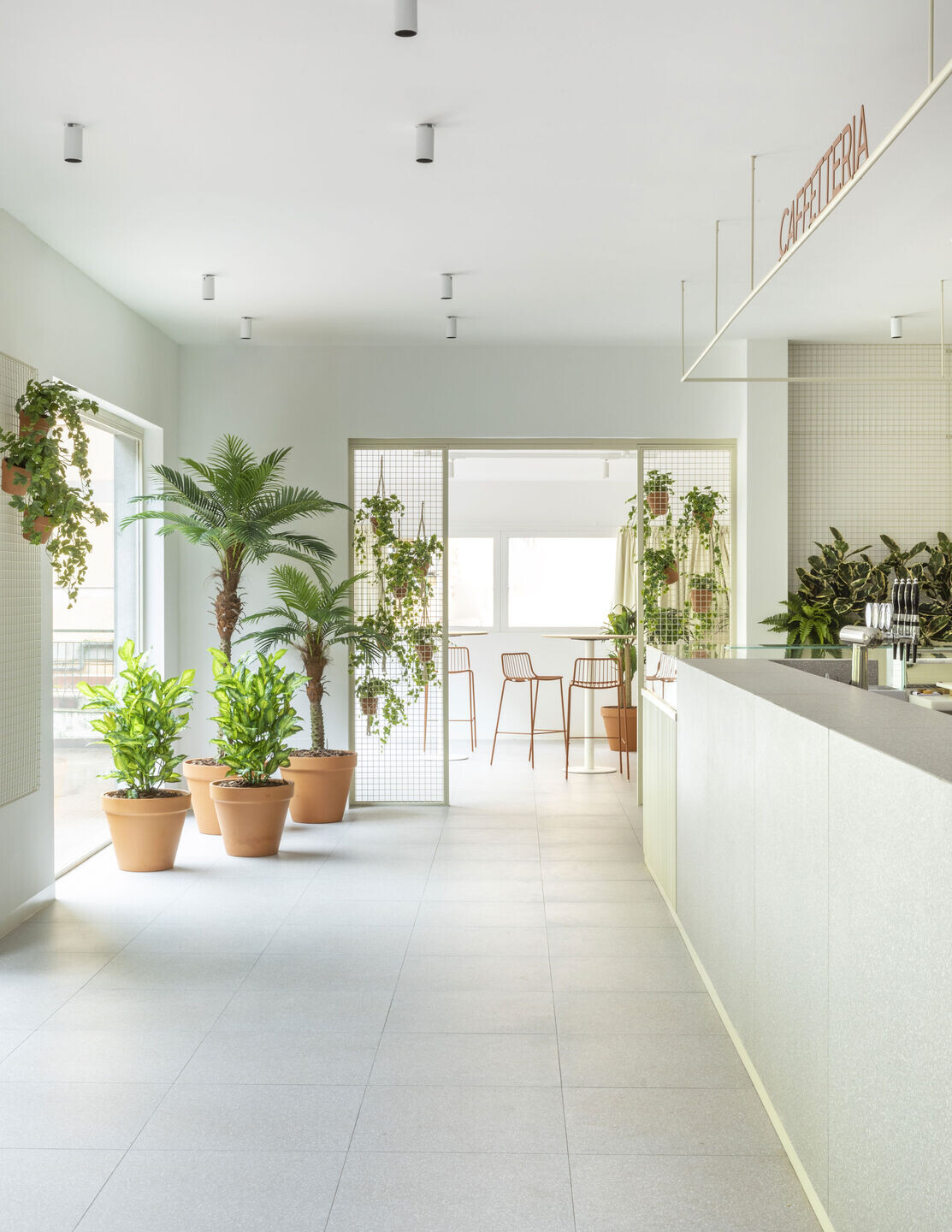 Characterized by three large windows on the street, Coast to Coast was born from customer's need to have a big bright room, open all day long, from breakfast to aperitif, highly adaptable to different needs, from the display of foods and beverage to wait on the customers.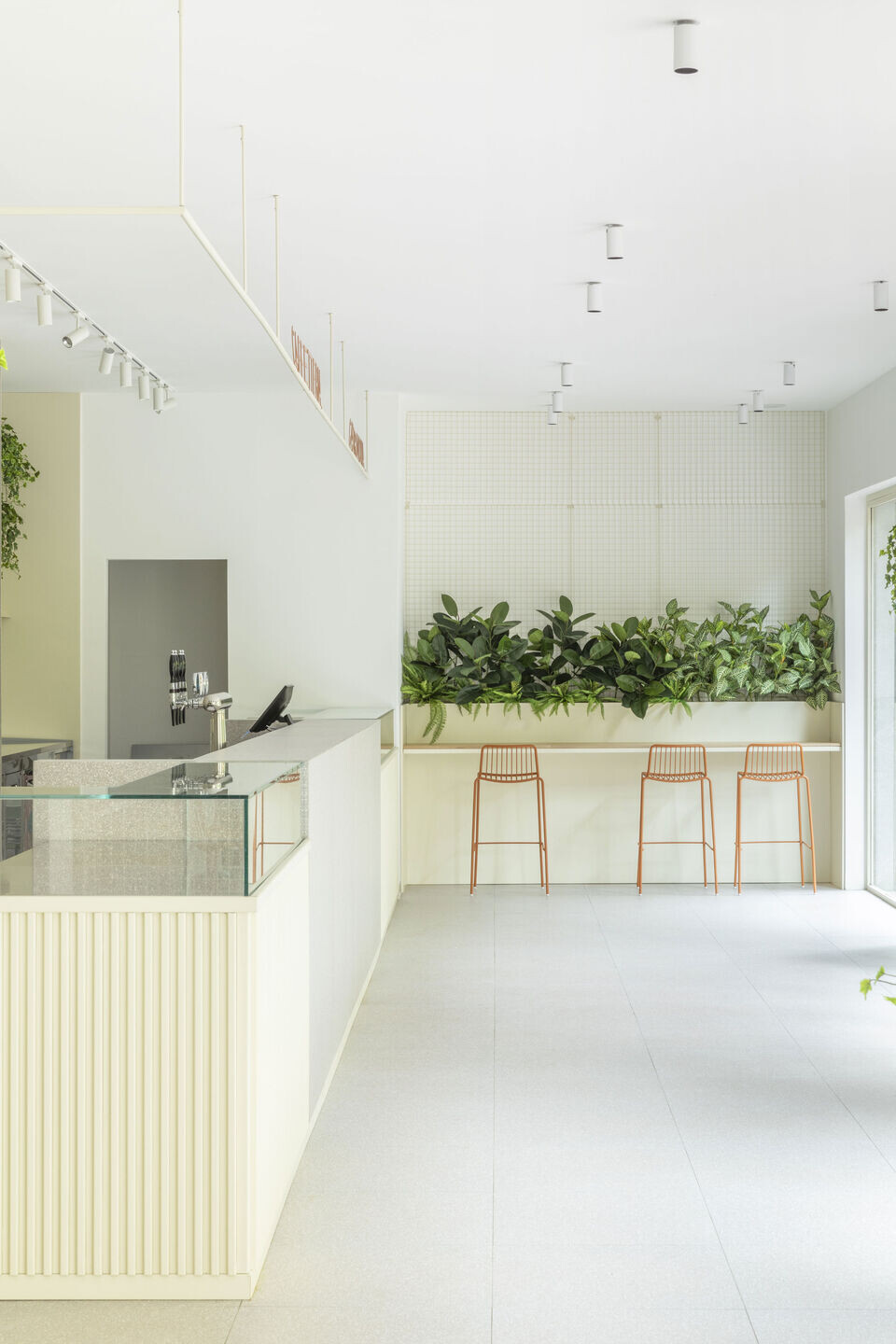 The layout of the place is regular, divided into two main areas, the first one for the shop - where the counter becomes the key factor - and a second one for the cafeteria and the cashier. The two zones are signified by the choice of materials and coatings, all turned up to light tones, in order to enhance the natural brightness.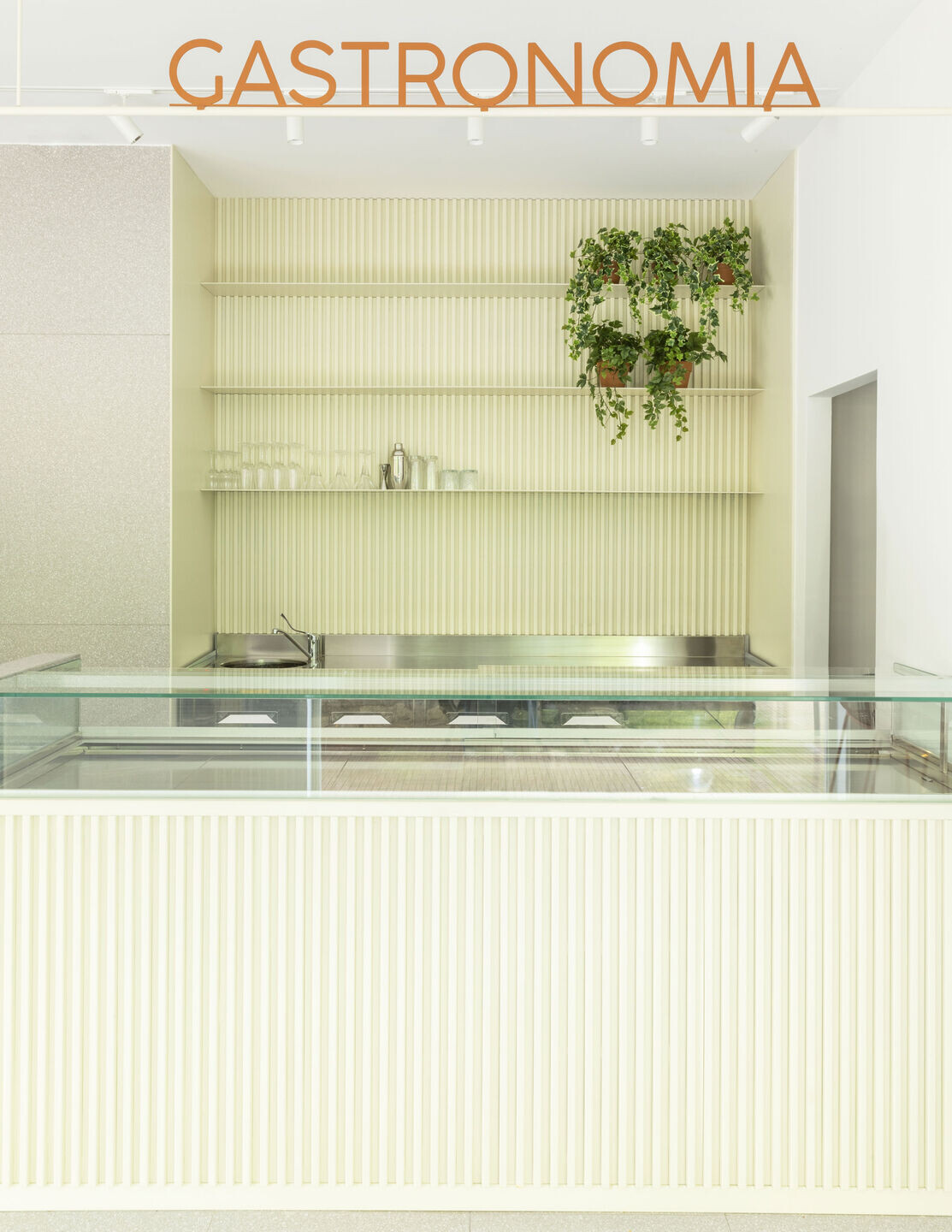 The entire flooring recalls typical venetian floor, and the same material covers the central part of the counter and the two pillars behind. Walls and ceilings has a white finishing.
The various furnishing elements - the painted iron, the cream-colored folded metal sheet of the counter, the metal nets of the dividing elements and of the vertical support, the terracotta of the vases-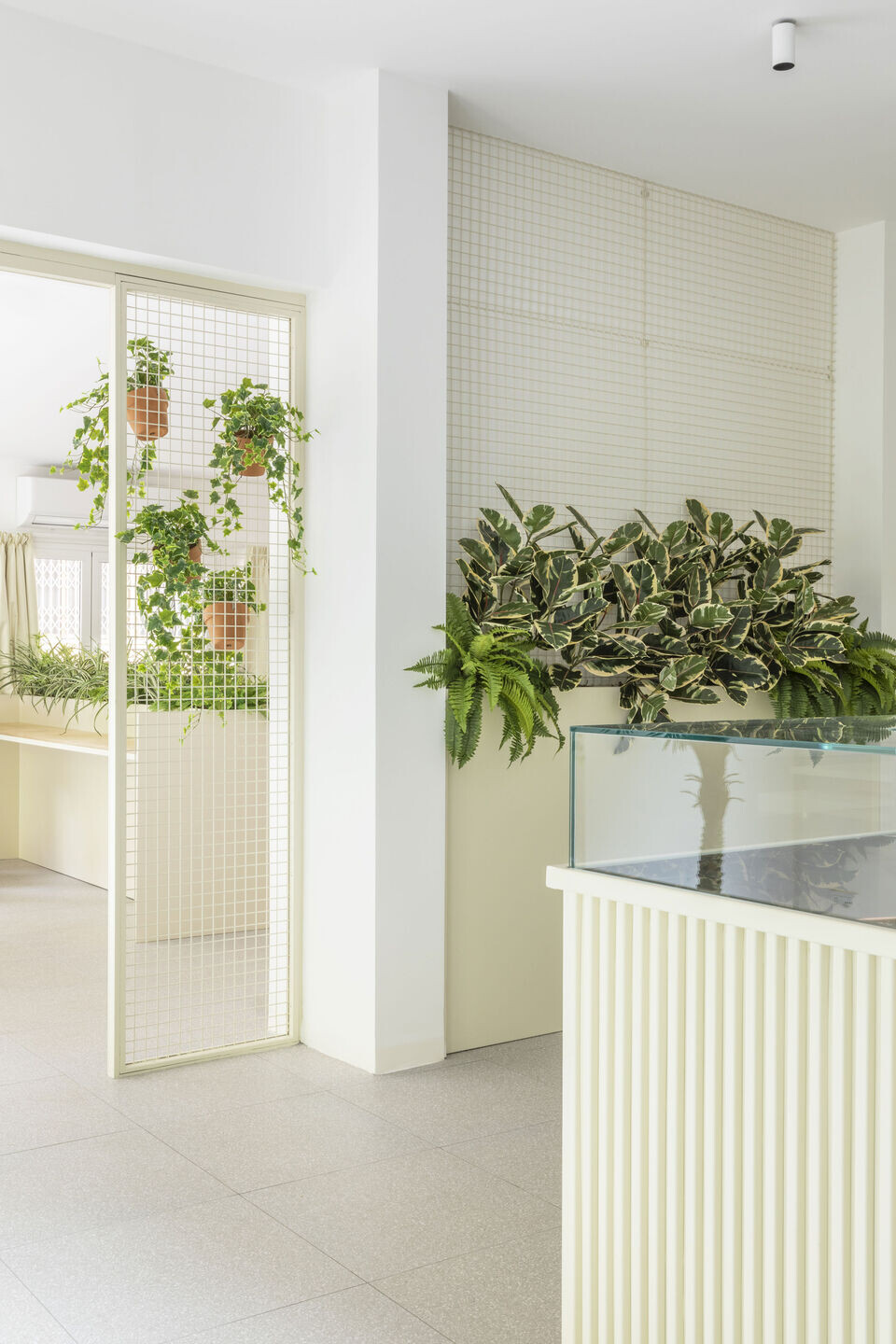 There is also a Veranda that connects to a large outdoor area.