The project converts the former cafeteria of the Library into a new playful and social space within the seventeenth-century complex of Santa Teresa deiMaschi, home to the Provincial Library of Bari.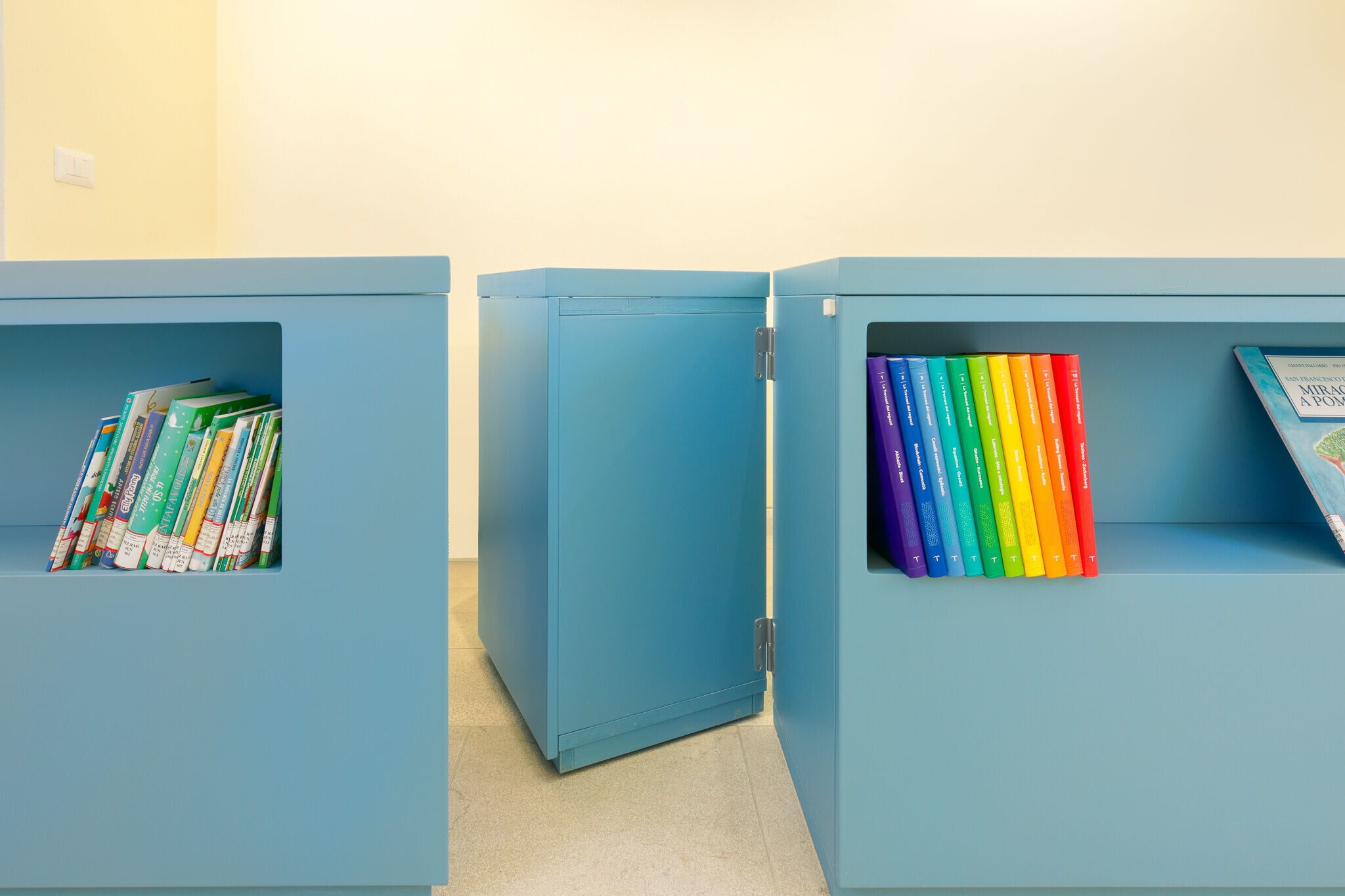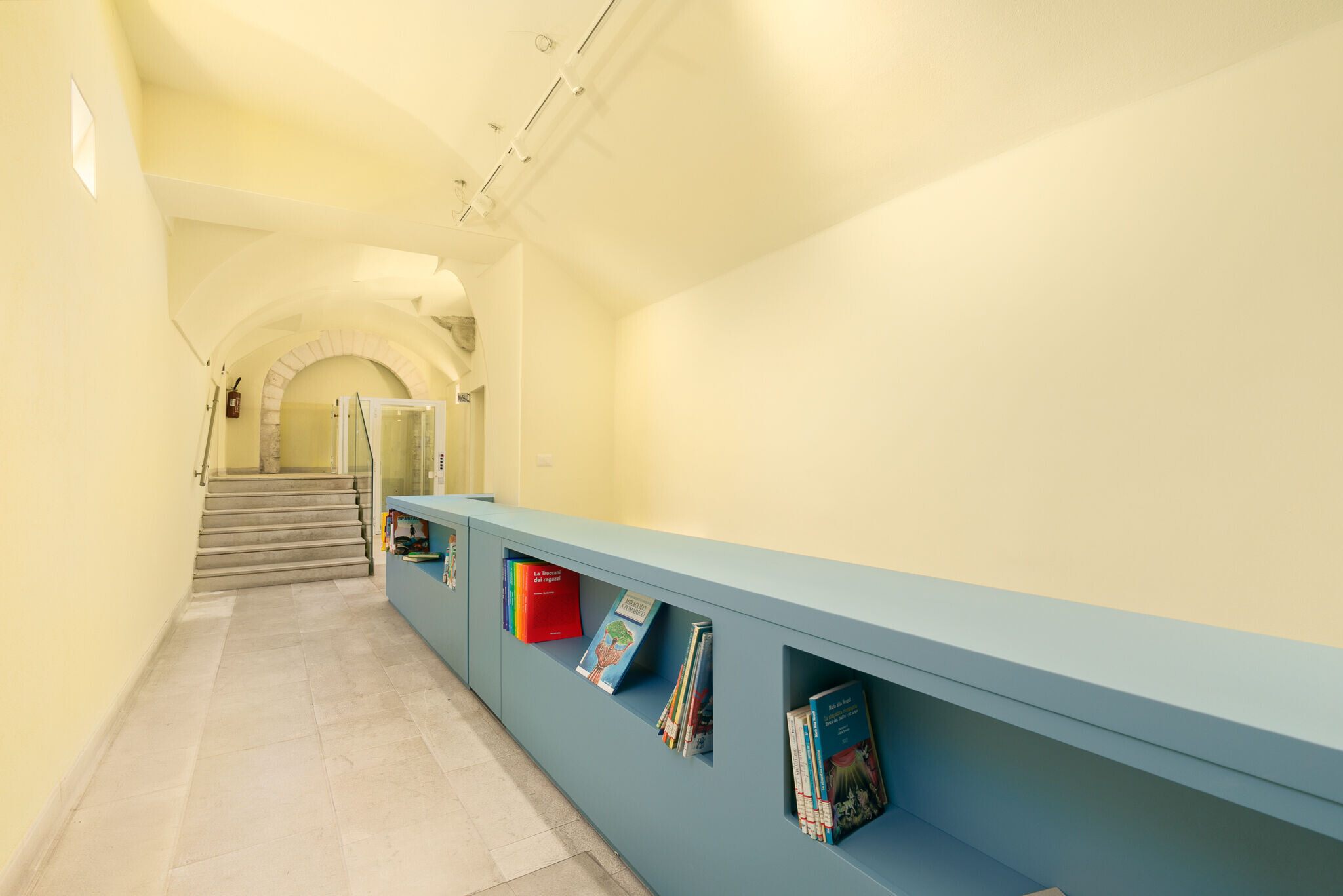 Through the definition of two new floors, a flat roof and a floating floor, the new library is redefined in a new physical space strongly characterized as a place of aggregation and meeting.from the exterior in order to expand or reduce, as needed, the closed space of the former cafeteria.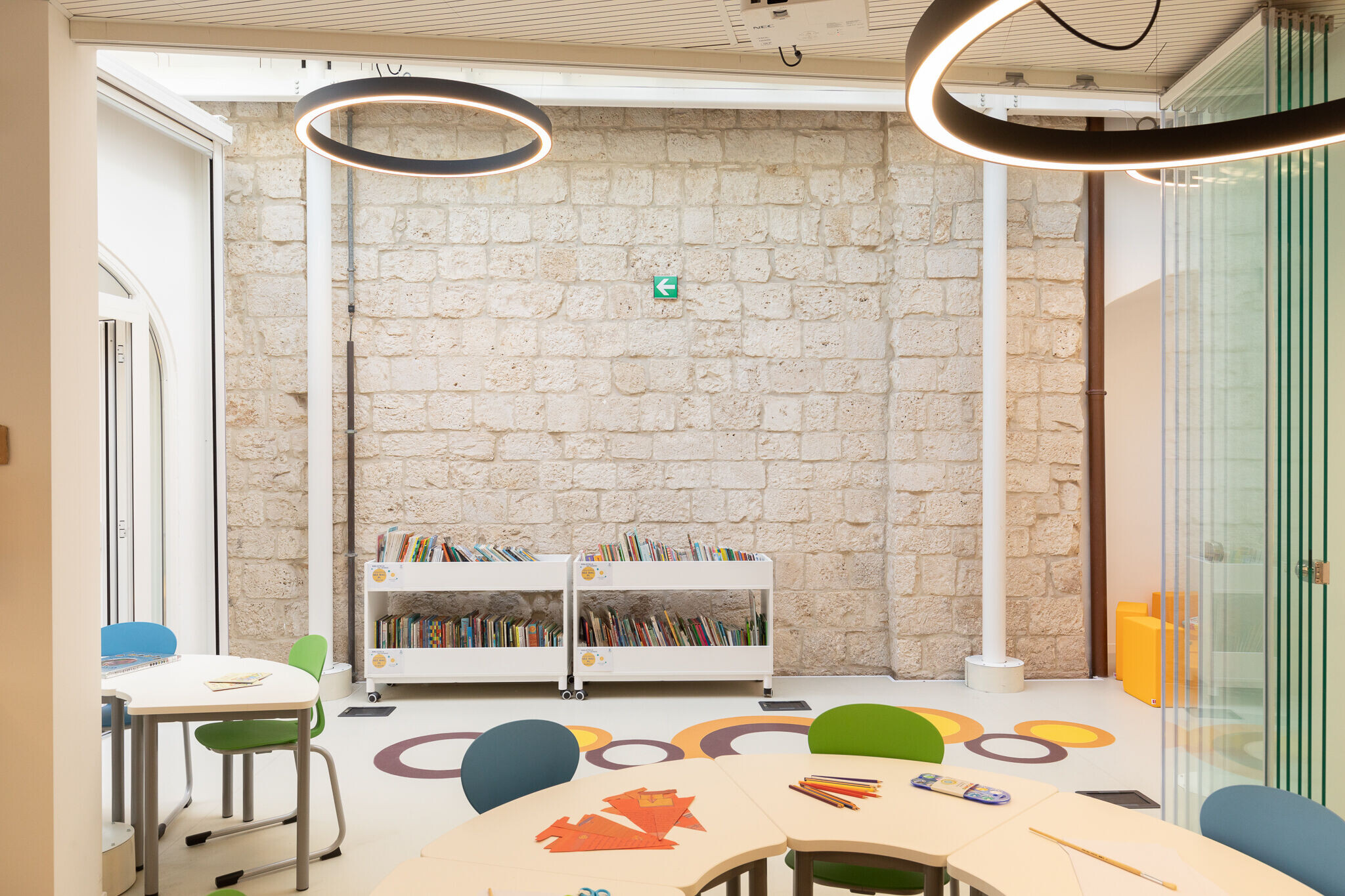 The windows are rethought as more intimate places and for this reason redefined as open bookcases in which to stop and read and discuss.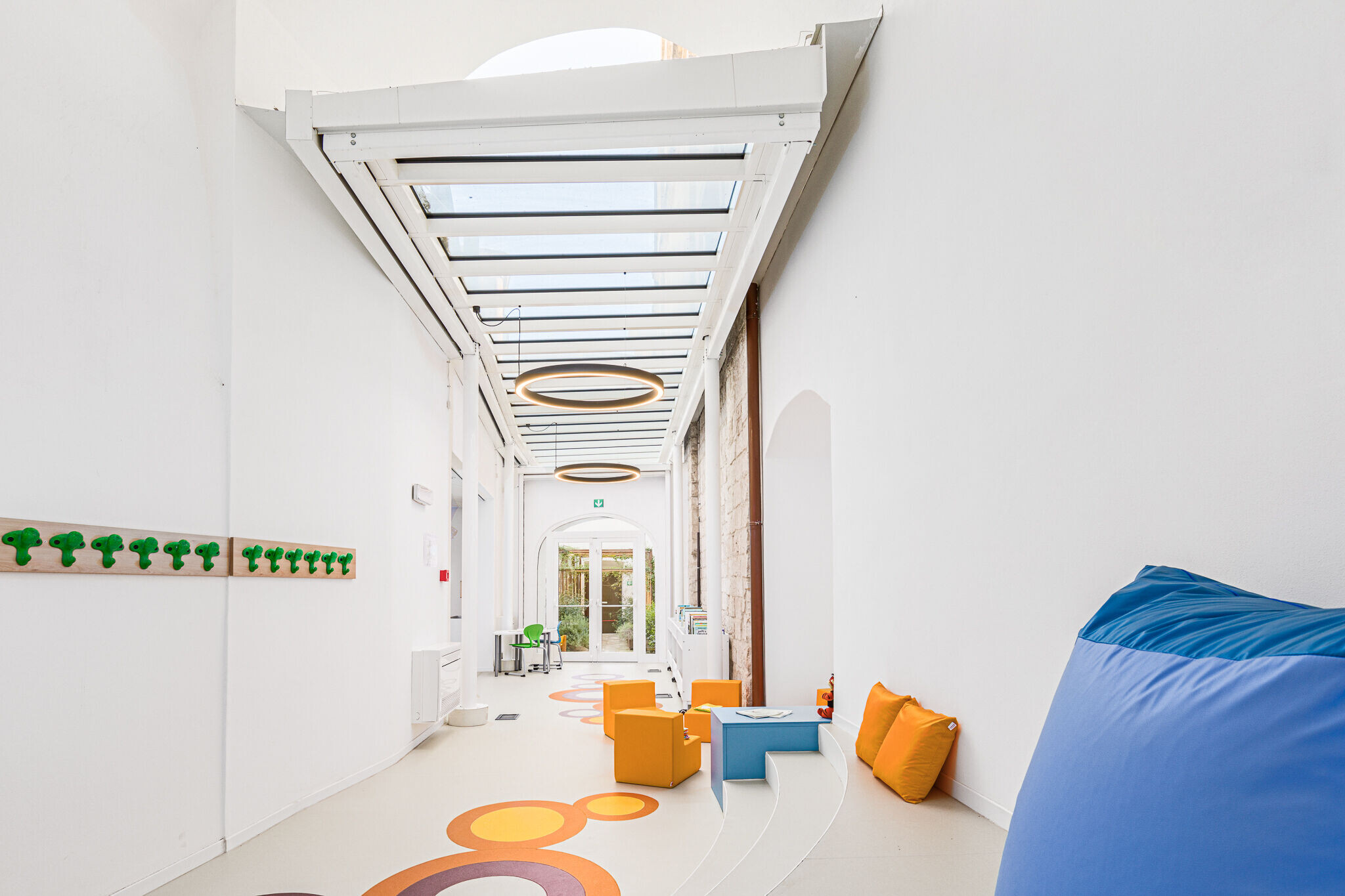 Team:
Architects: FèRiMa studio
Colaborators: arch. A. Trisolini / ing. G. Sblendorio / arch. D. Bertugno /
ing. V. Dicecca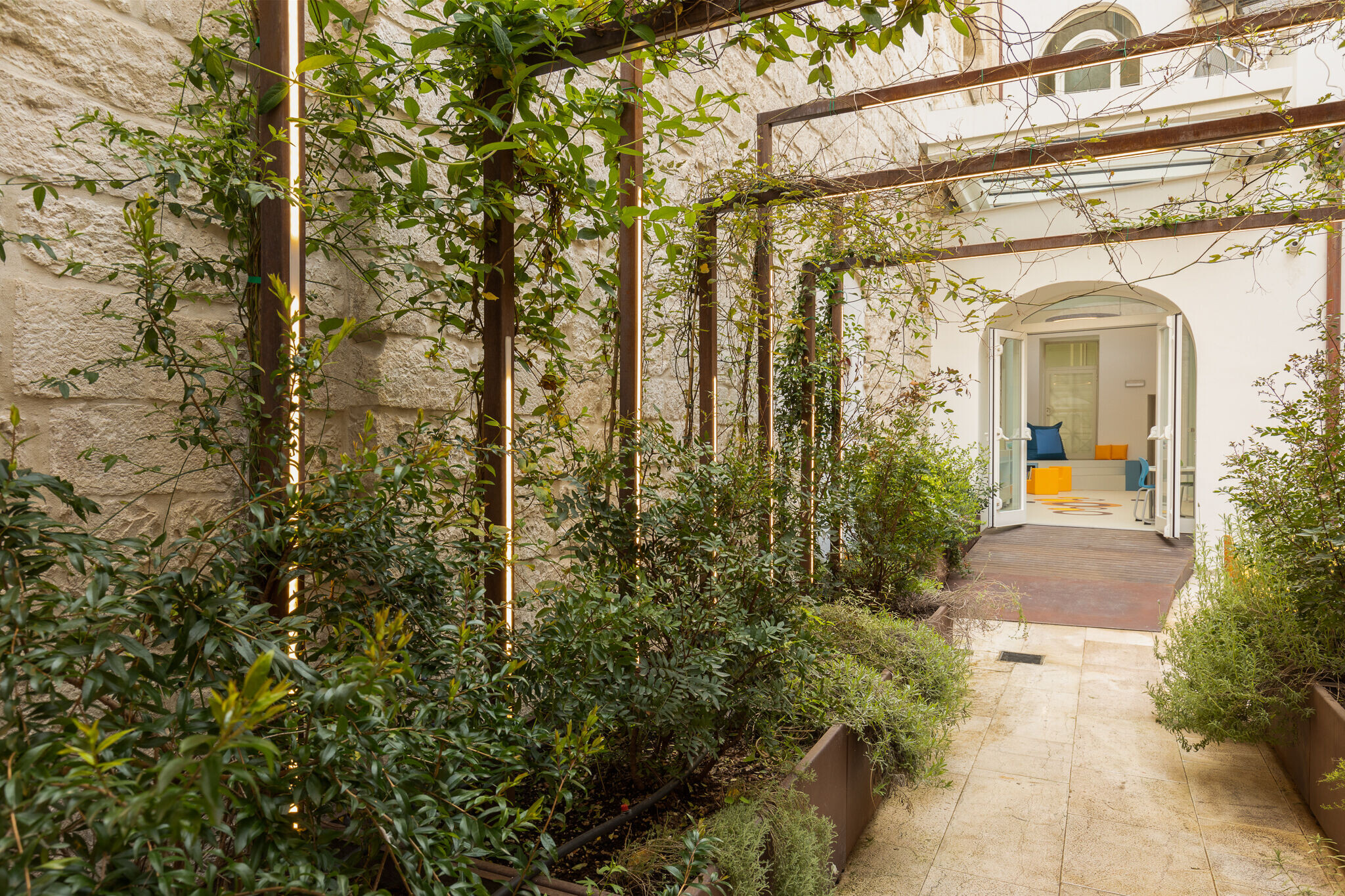 Materials Used:
Flooring: Liuni Spa
Doors: Ligna srl
Windows: Trackdesign
Roofing: Green Lux
Interior lighting: Delta Light
Interior furniture: Ligna srl / wooden furniture