The Port of Antwerp commissioned the restoration of the protected Mexico bridges on the "Eilandje" in Antwerp. The two steel bascule bridges had to be restored to their former glory in order to serve as full-scale movable bridges for vehicles and tramlines.
The original control station on top of the bridges also had to be preserved but could no longer handle the current operation of the bridges. As a result, a new technical building had to be designed to serve the bridges in both function and appearance.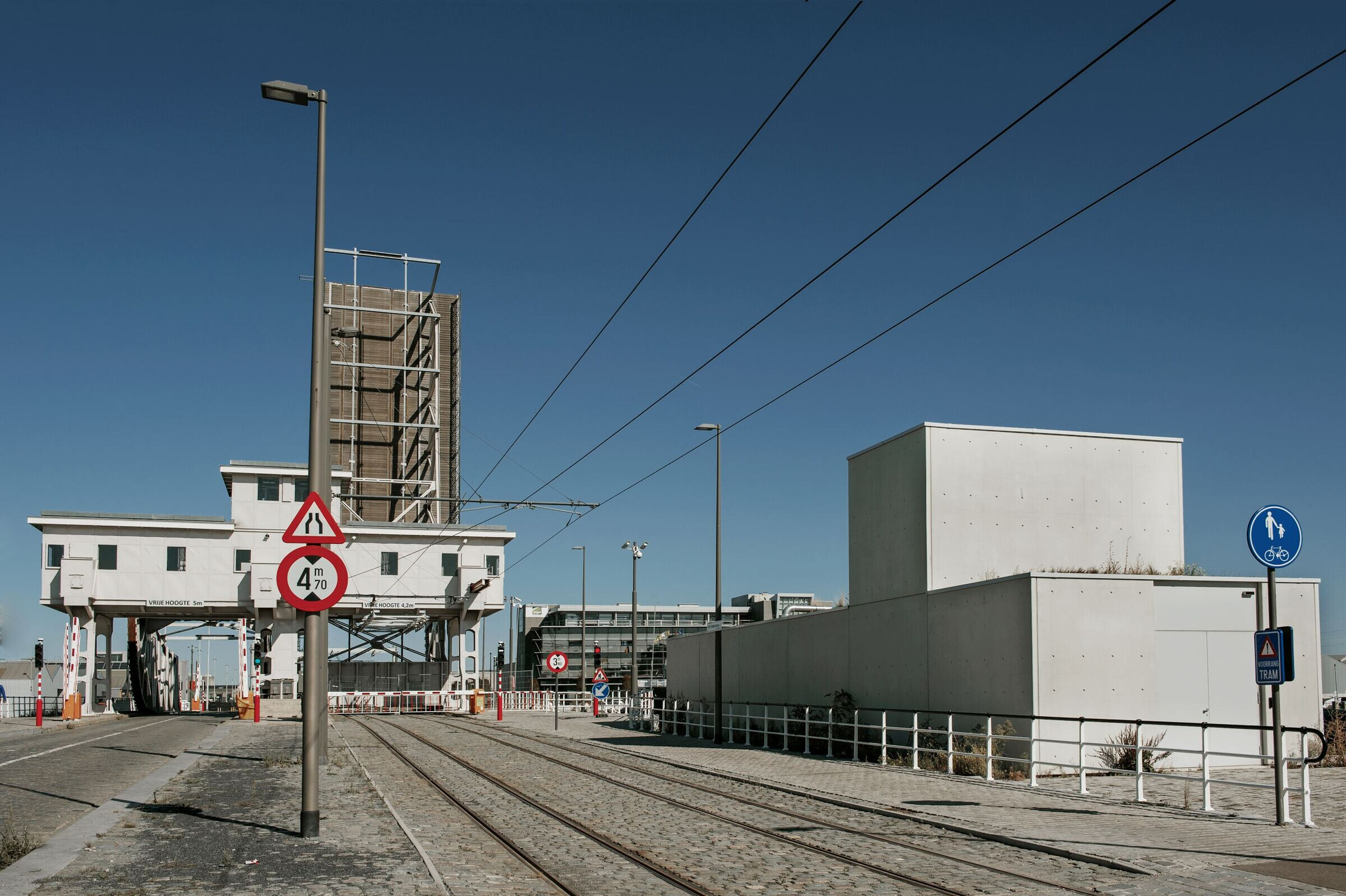 The new building was therefore conceived as a sort of architectural chameleon that would allow the bridges to fulfill their role as the main focus point. By analogy with the orthogonal structure of the bridge itself as well as the old control station above the bridge, a composition of rectangular volumes was chosen for the new building, with attention to light and visibility for its surroundings. The building therefore largely consists of one floor level with a local protrusion to house and hide the generator with ventilation and the integrated technical space for the building itself.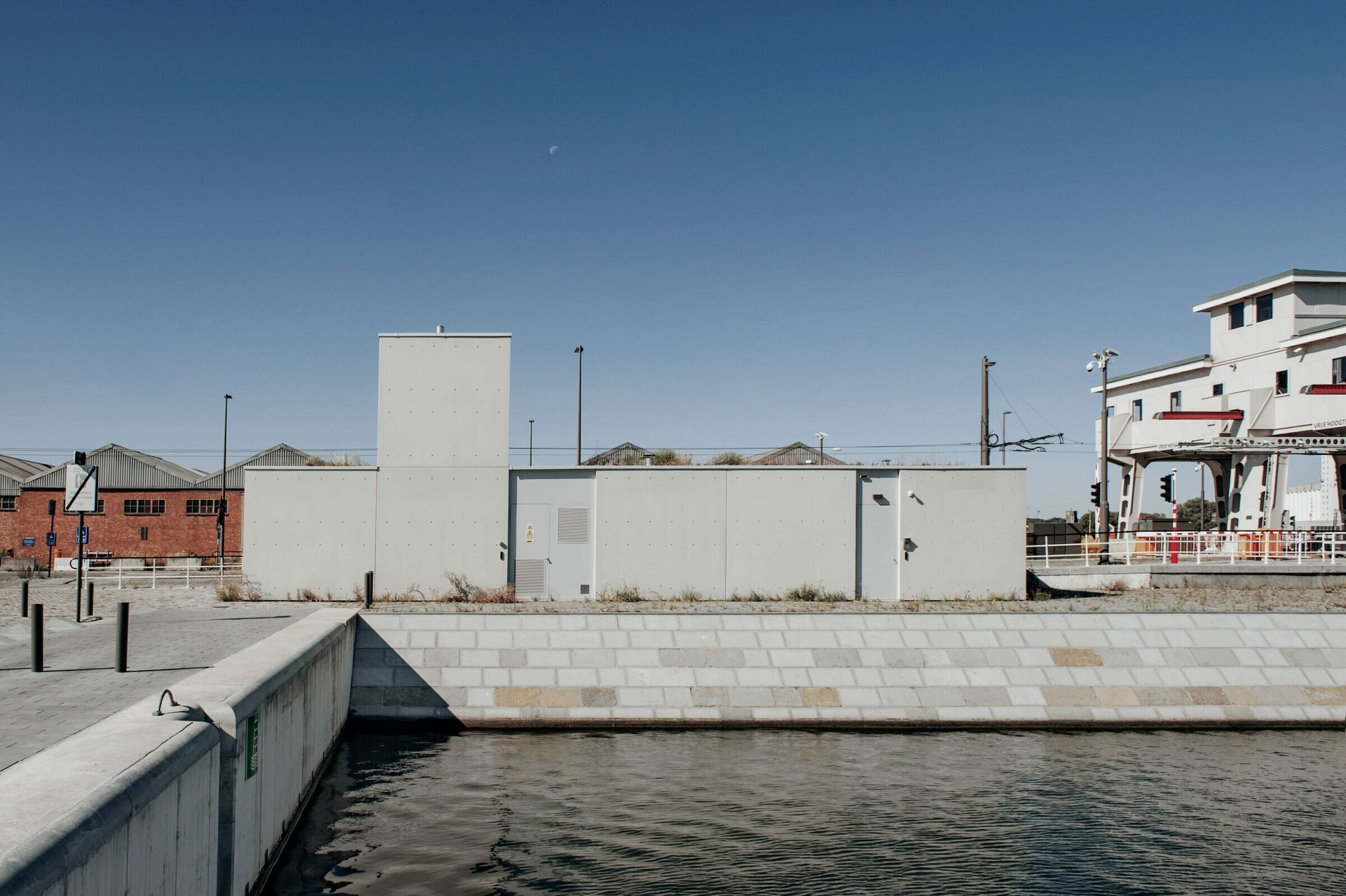 Referring to the maritime and industrial character of the neighborhood a sober concrete architecture is proposed. By reducing the complexity in building principle and detailing to a minimum, a certain degree of discretion and subtlety is created. The entire building is built from concrete sandwich panels with almost identical dimensions everywhere, and this despite the sporadic presence of the necessary doorways.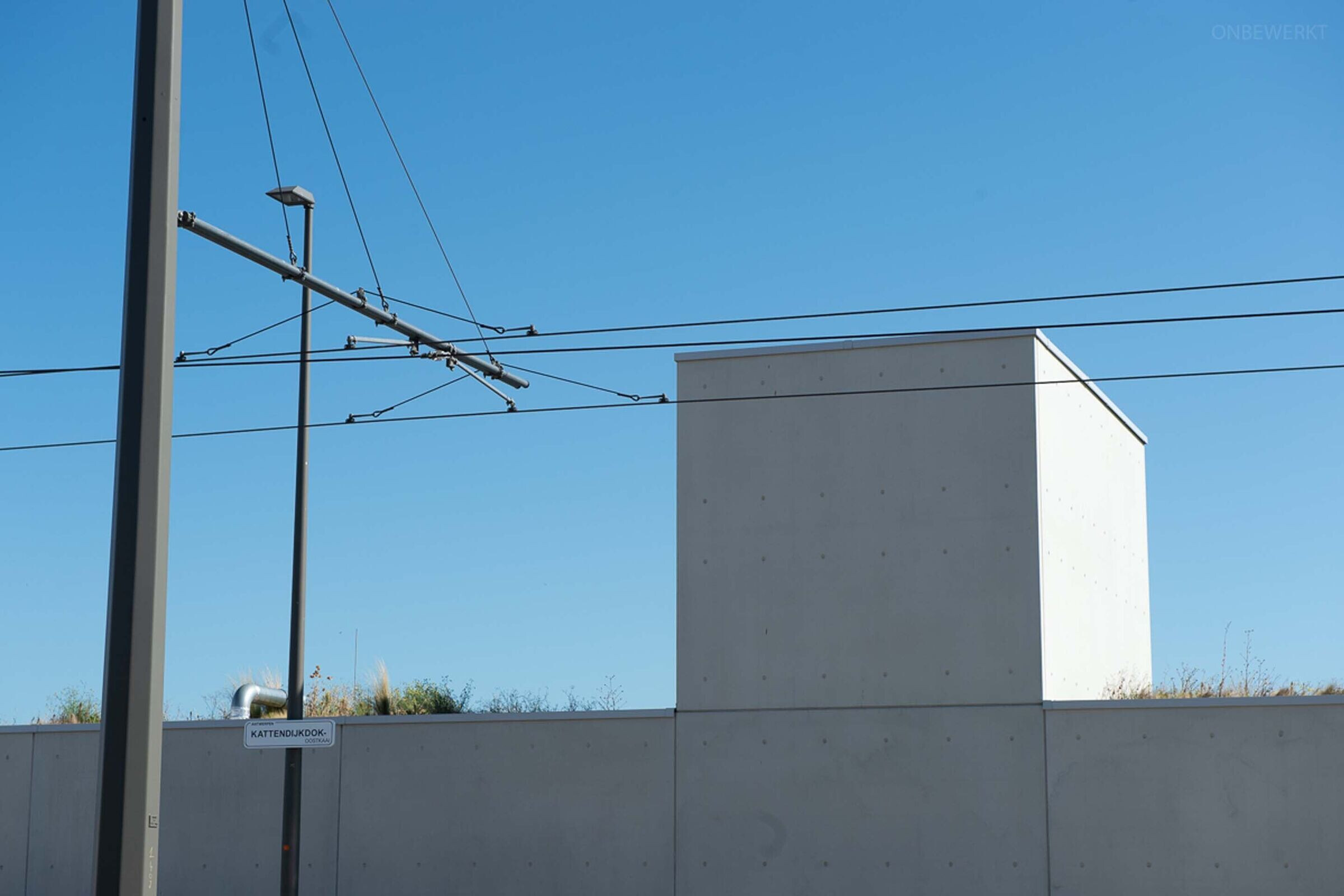 A pattern of indentations and seams form an orthogonal pattern on the concrete wall, just as the rivets and steel plates do on the steel bridge. Following the idea of center pin holes in concrete, a negative imprint of the rivet is used here.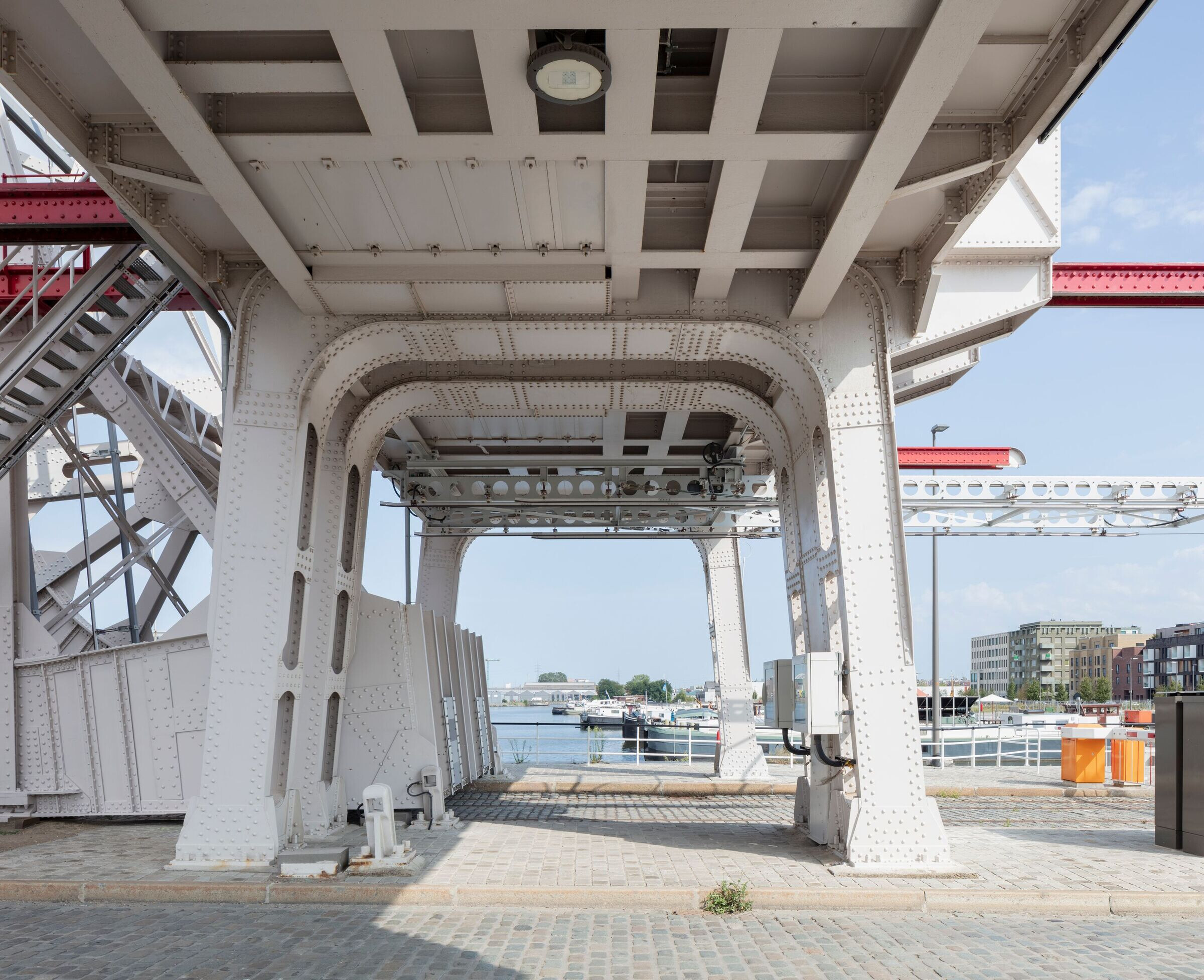 By maintaining the burr on the concrete due to formwork, the markings can naturally grow stronger and stronger over the years, bringing a certain controlled dynamic to the design, a hint at the movement of the bridge itself.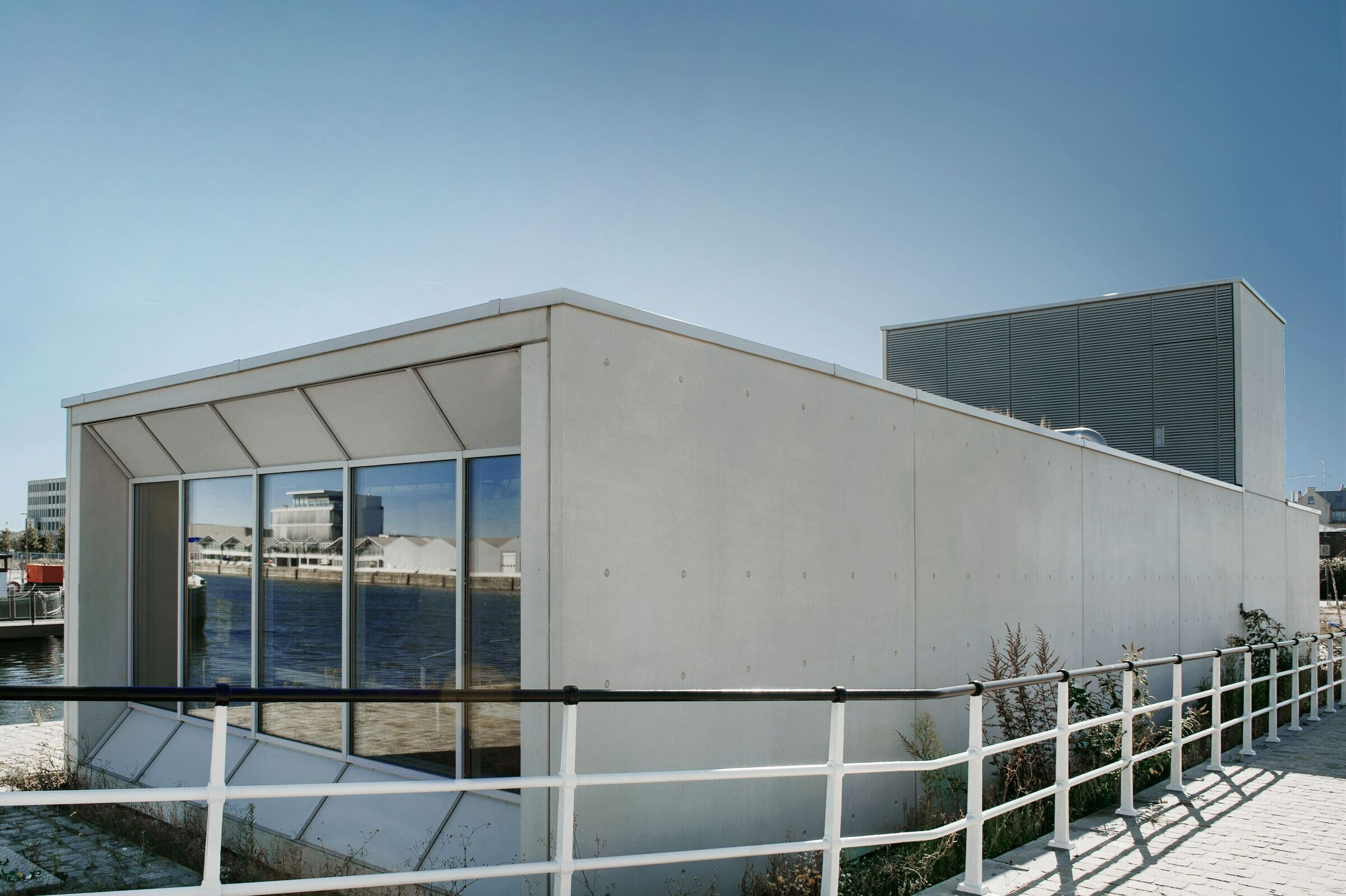 The end result is an architecture that does not impose itself but expresses itself in a subtle way. It therefore presents a clear point of view provided with the necessary serenity and timelessness dedicated to its function.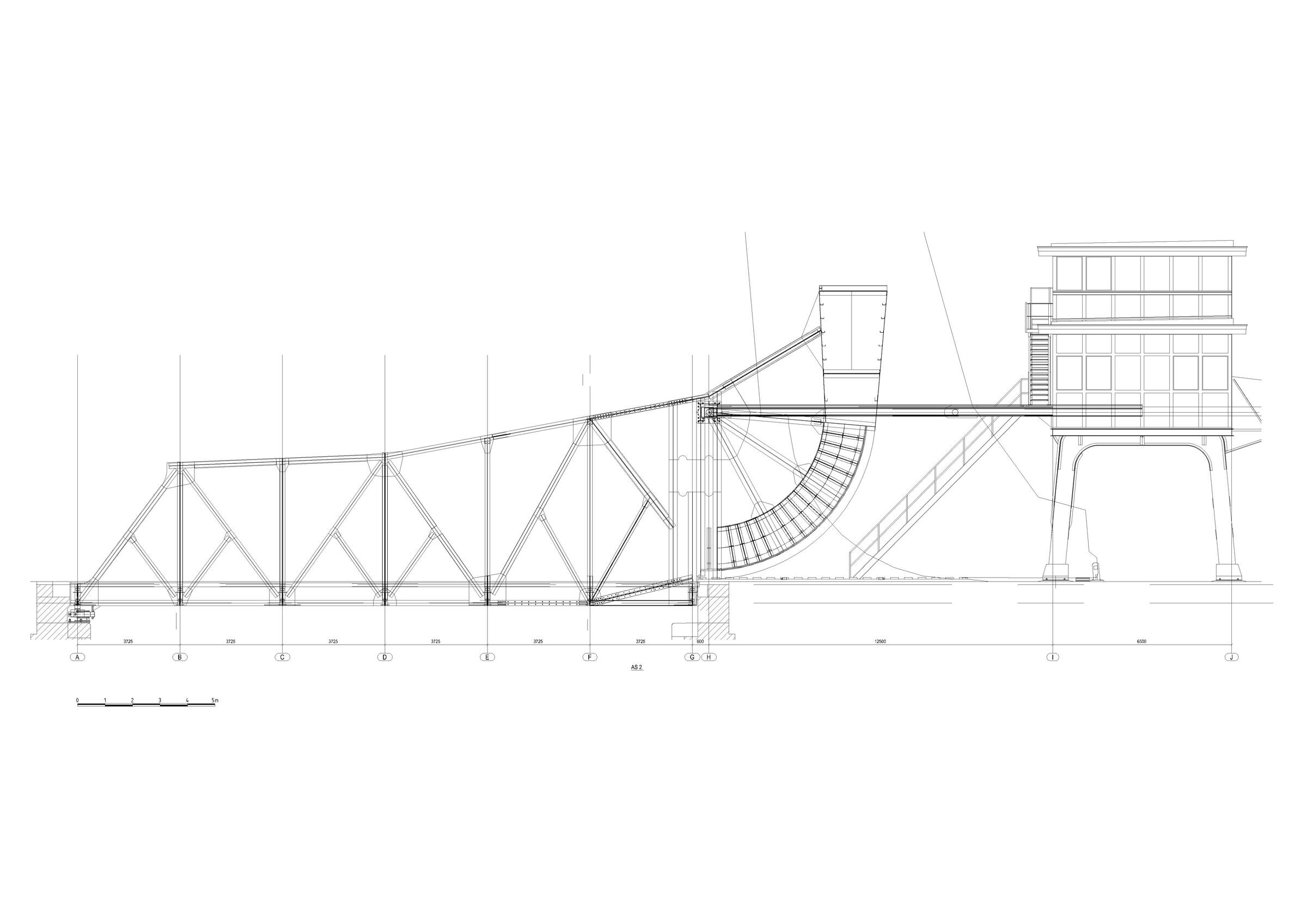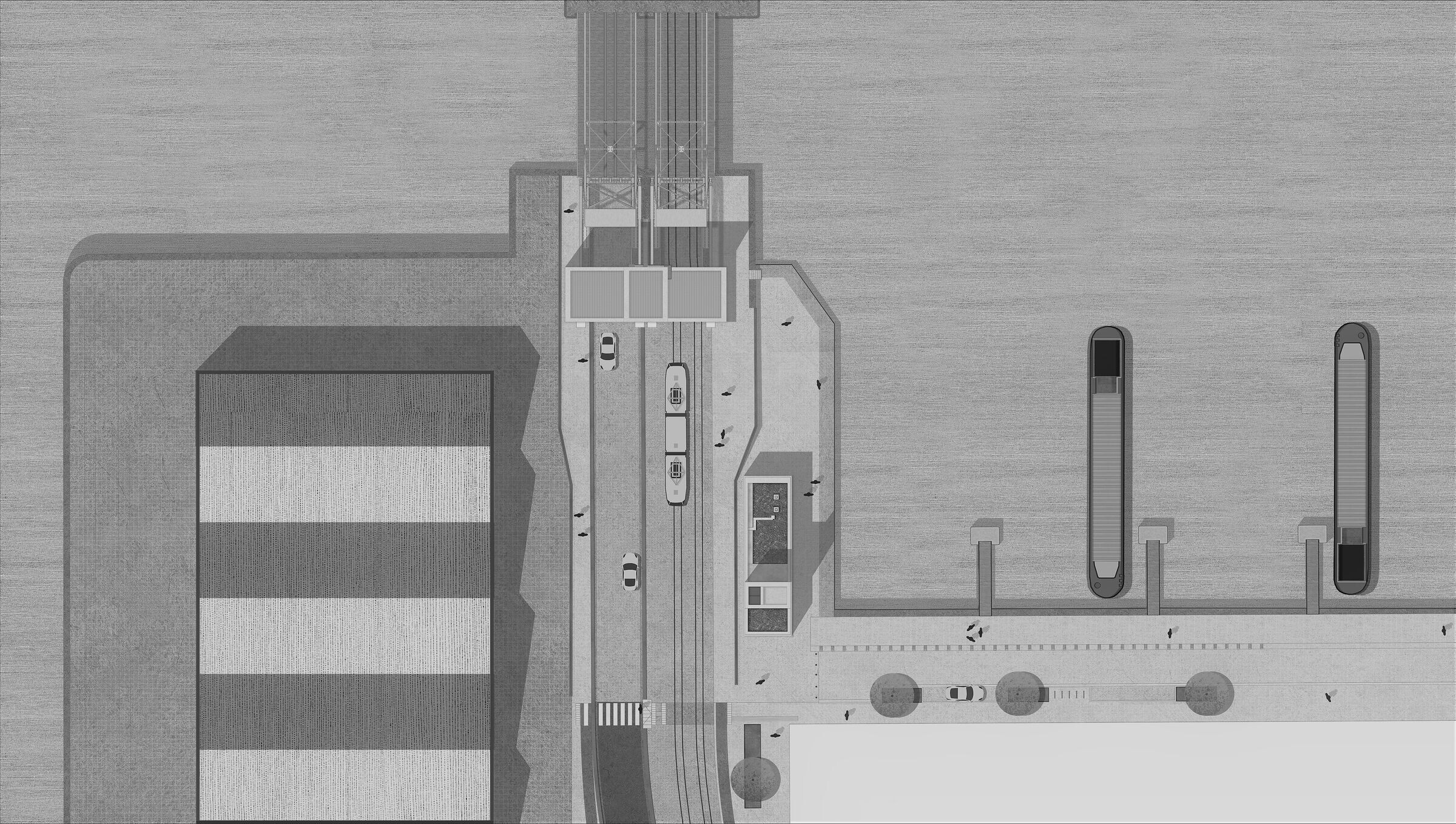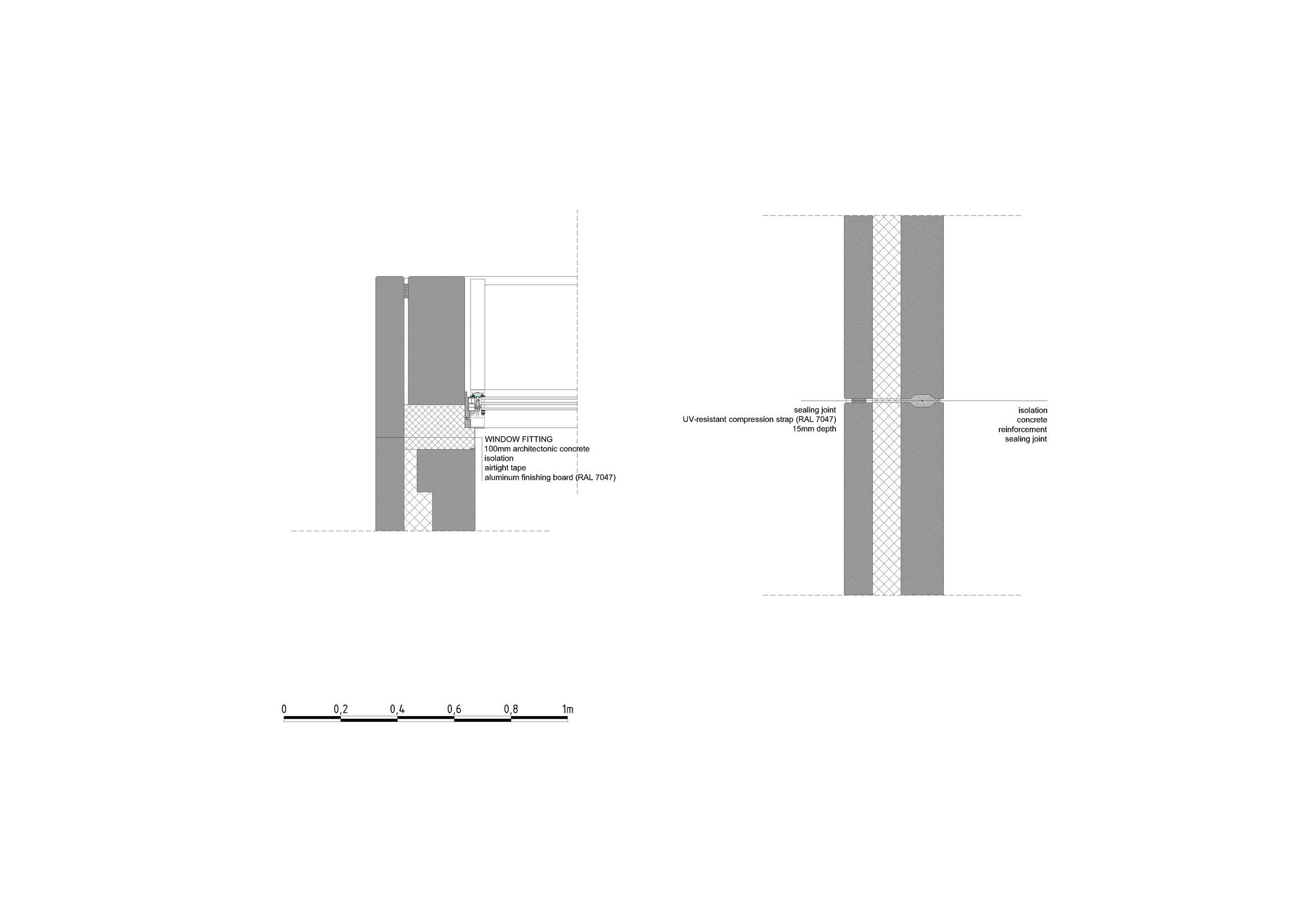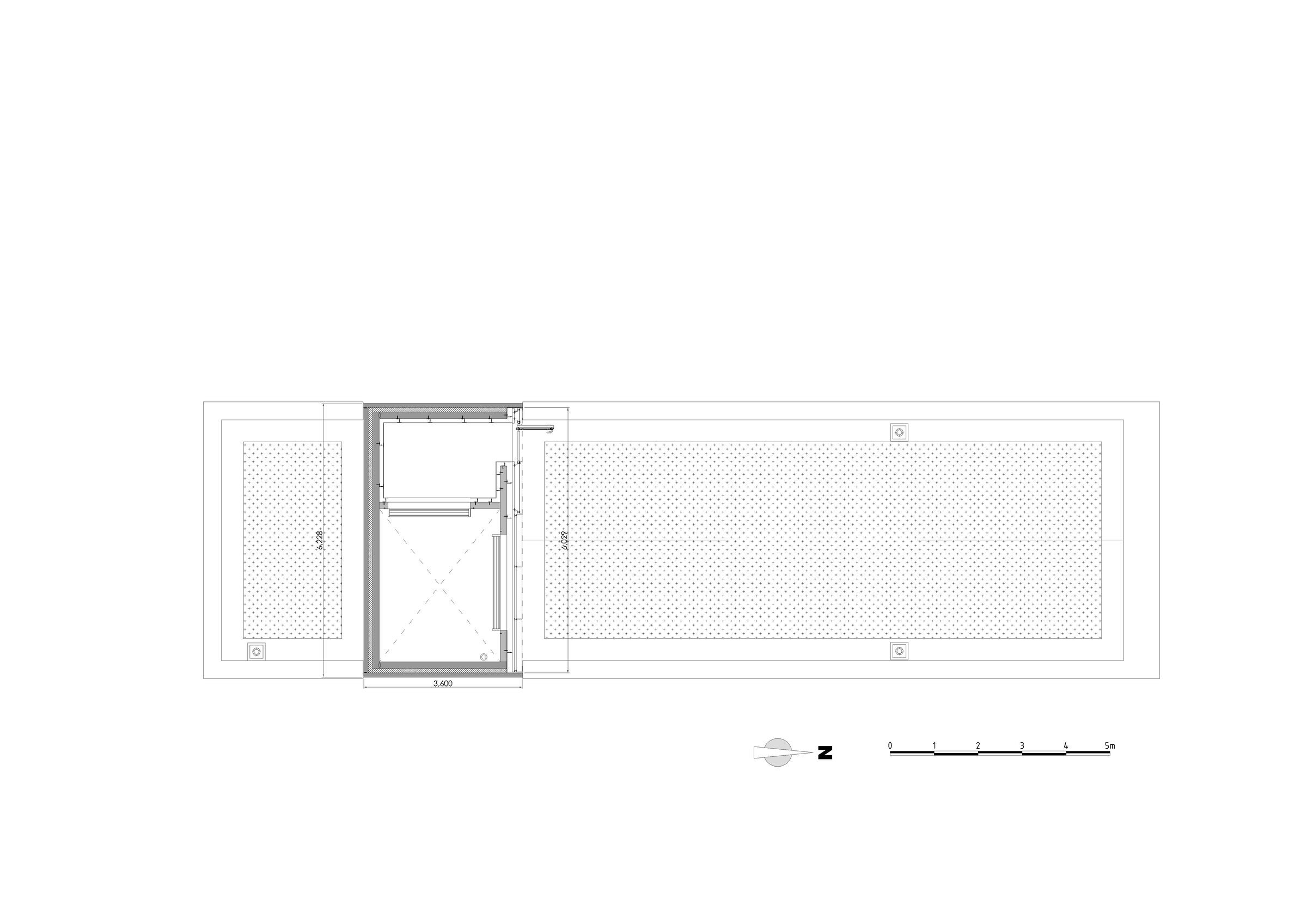 Team:
SBE nv as engineering company
Material Used:
1. Facade cladding: Architectonic concrete, prefabricated
2. Flooring: Concrete
3. Doors: Aluminum Schüco
4. Windows: Aluminum Schüco
5. Roofing: Green roof, Soprema roofing