This office space has a simple built-in desk with plain overhead floating shelves - solid and voids, providing plenty of storage while maintaining a sleek profile. All it took was a few simple shelf accessories with veneer finishes to make, for a cheerful, modern look.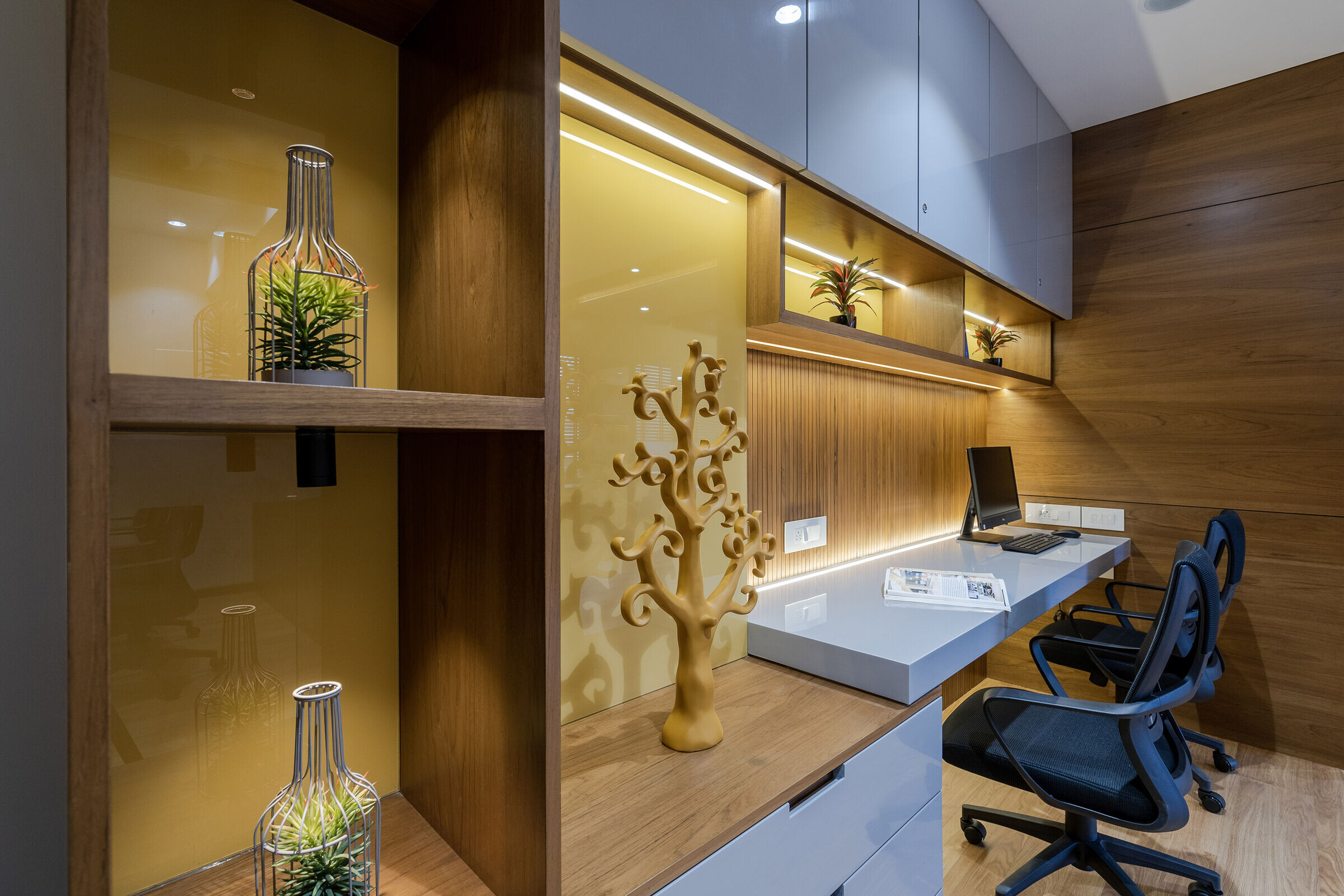 Loads of light from different fixtures was designed for a clear and bright workspace setting.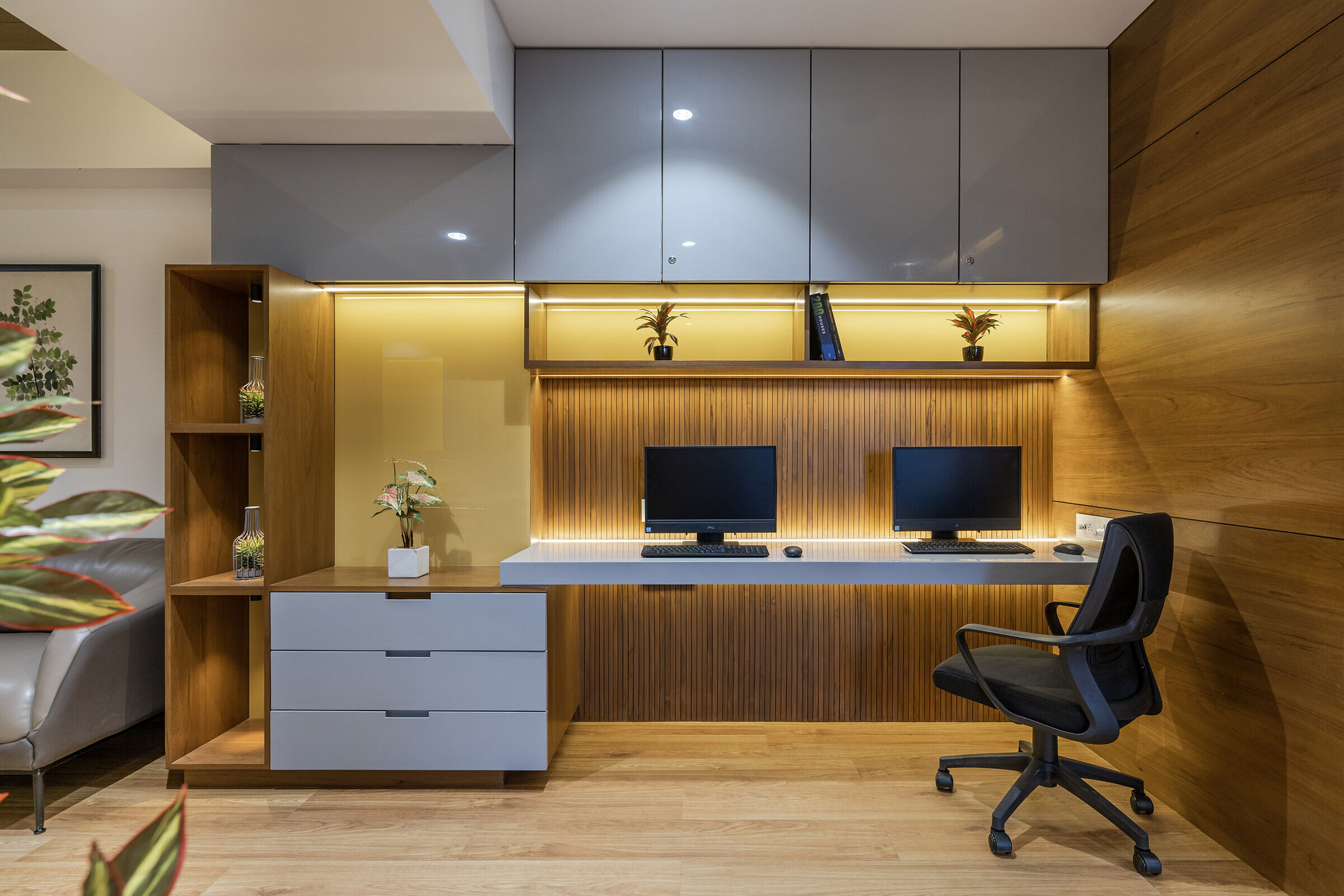 This director's cabin is an outcome of materials and space planning. The white Corian table, white PU with wooden Patti paired up with back painted glass makes this cabin exclusive. Other than this, veneer finish ceiling give a dramatic look to the whole space.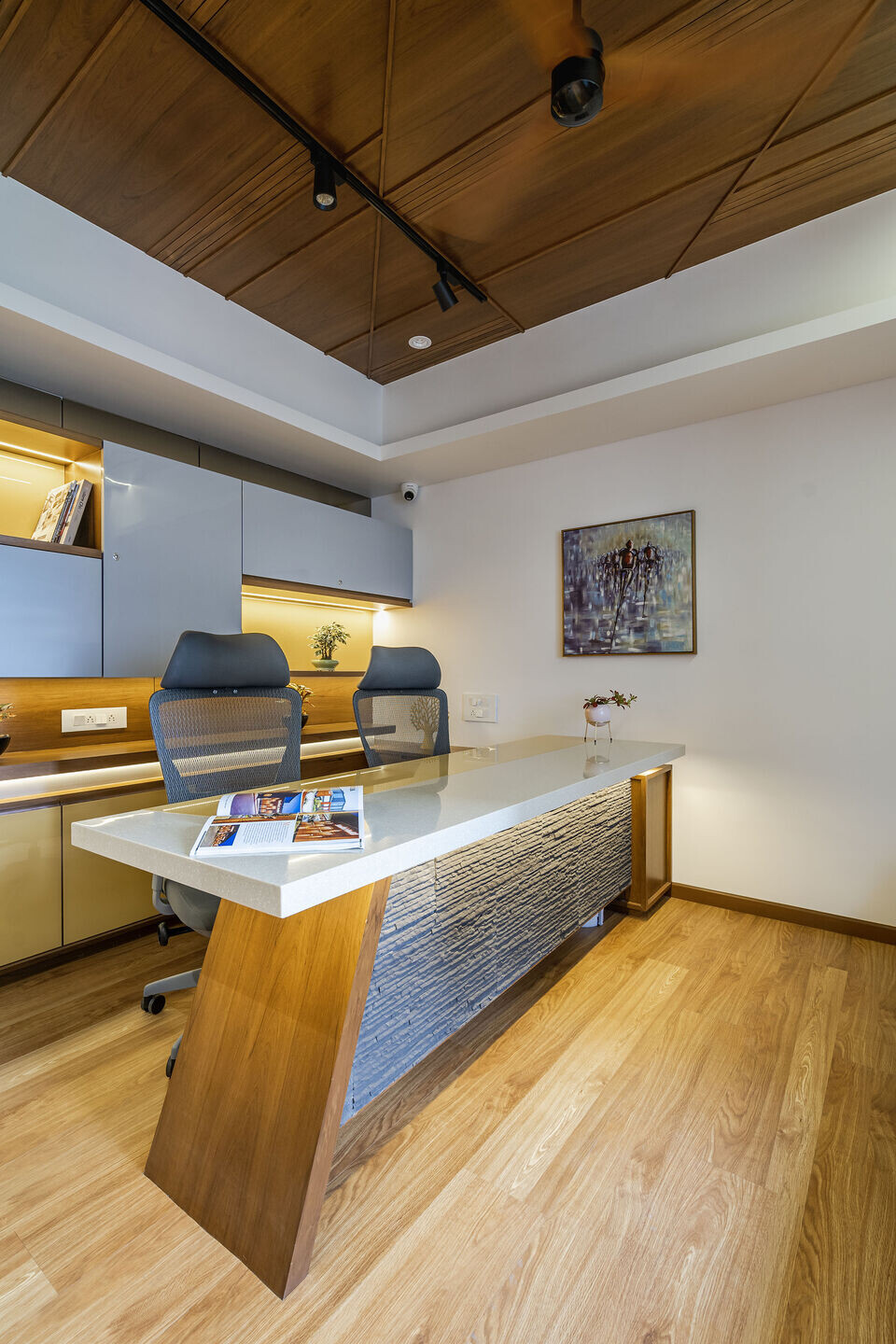 Bringing together the principles of functionality, aesthetics, personality and value of the design philosophy, the architect designed this office.