Studio YAA has succeeded in bringing together a group of residents (CPO which means commissioning for a private collective) who managed to unite their personal ambitions in a modest city villa that blends beautifully into its surroundings. After the successful selection of the municipality that scored on sustainability, a long period of design and consultation follows. It became an intensive and intelligent puzzle to get all the different pieces in the right place. According to the building envelope, the all-sided block of 15x15 m can be supplemented with facade accents, provided they form an integral part of the building.
Studio YAA seizes this opportunity not only to optimize the gross/net ratio, but also to create a striking entrance. Pulling the first floor outwards gives the facade a face. This also creates more dialogue between the building and the street and a better connection with the opposite park. The mixed baked brick makes the building fit well with the neighboring buildings, which are built in the well-known red brick. The current building methods with floor-to-ceiling facade openings and monolithic scale place the building in the current zeitgeist.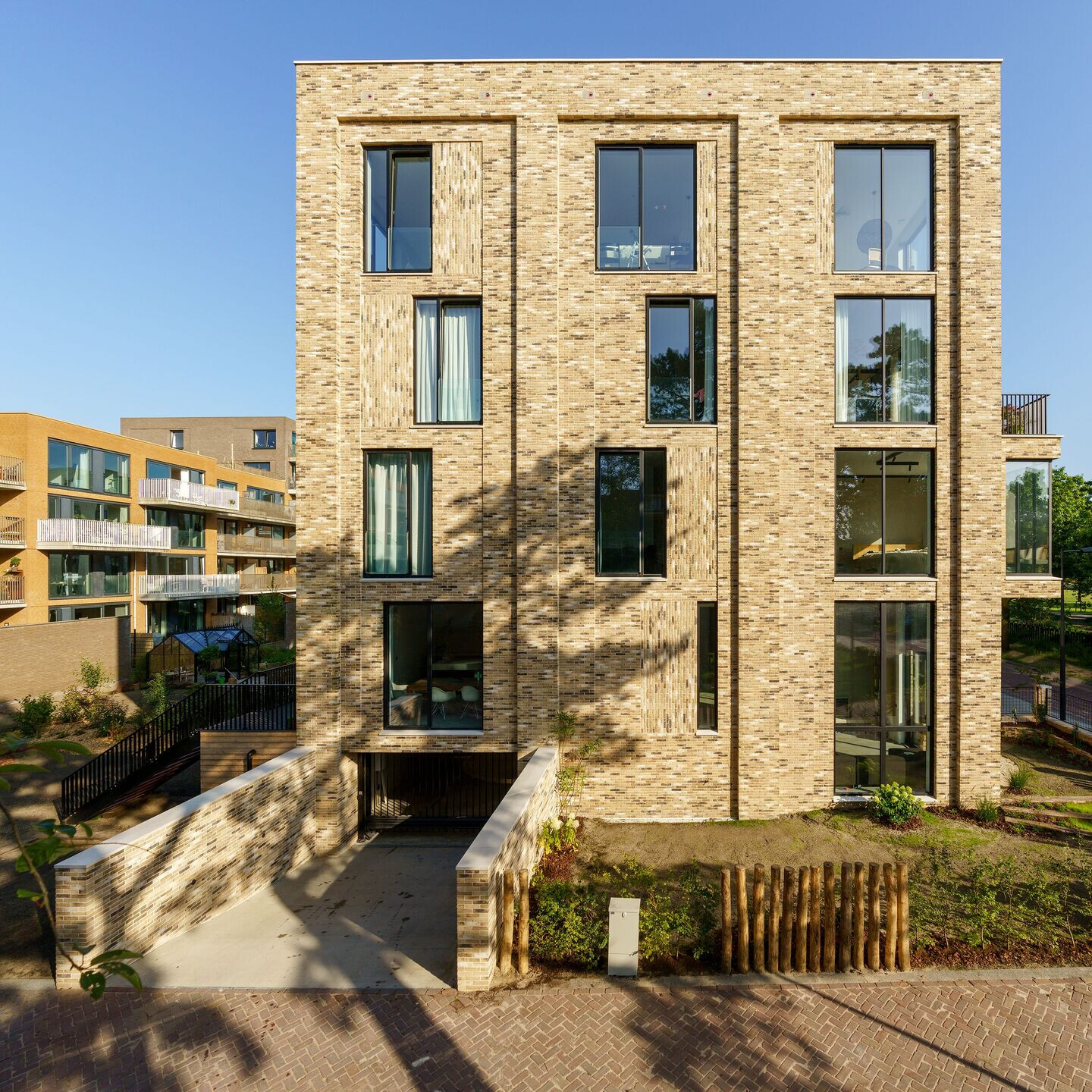 By choosing stone strips, relief and layering can be added to the facade in a subtle way. Despite all the variations in floor plans and the all-sidedness of the 4 facades, the pier structure that is continued on all facades provides peace of mind and gives the composition something to hold on to. It constantly gives new light effects and it is the tactility of the facade that gives the building its charm.[aesthetics and technique] The thorough plan of approach that won the selection forms the foundation of many design choices. These choices are focused on aesthetics, quality and durability.
The building achieves an average GPR score of 8 on all 5 components (GPR is a Dutch Method to measure a building on 5 points such as sustainability, usage quality, energy…). The 4 houses have a high-quality finish, spacious outdoor areas, high floor heights and the building has a semi-sunken parking garage. The surrounding gardens, the outdoor areas and the roof terrace of the stacked villas have been supplemented with 5 types of nest boxes and rainwater is collected. The technology and access are strategically organized, so that there is room for flexibility in the floor plans. It is all these things that come together in such a way that technology and aesthetics go hand in hand and a future-proof building has been realized.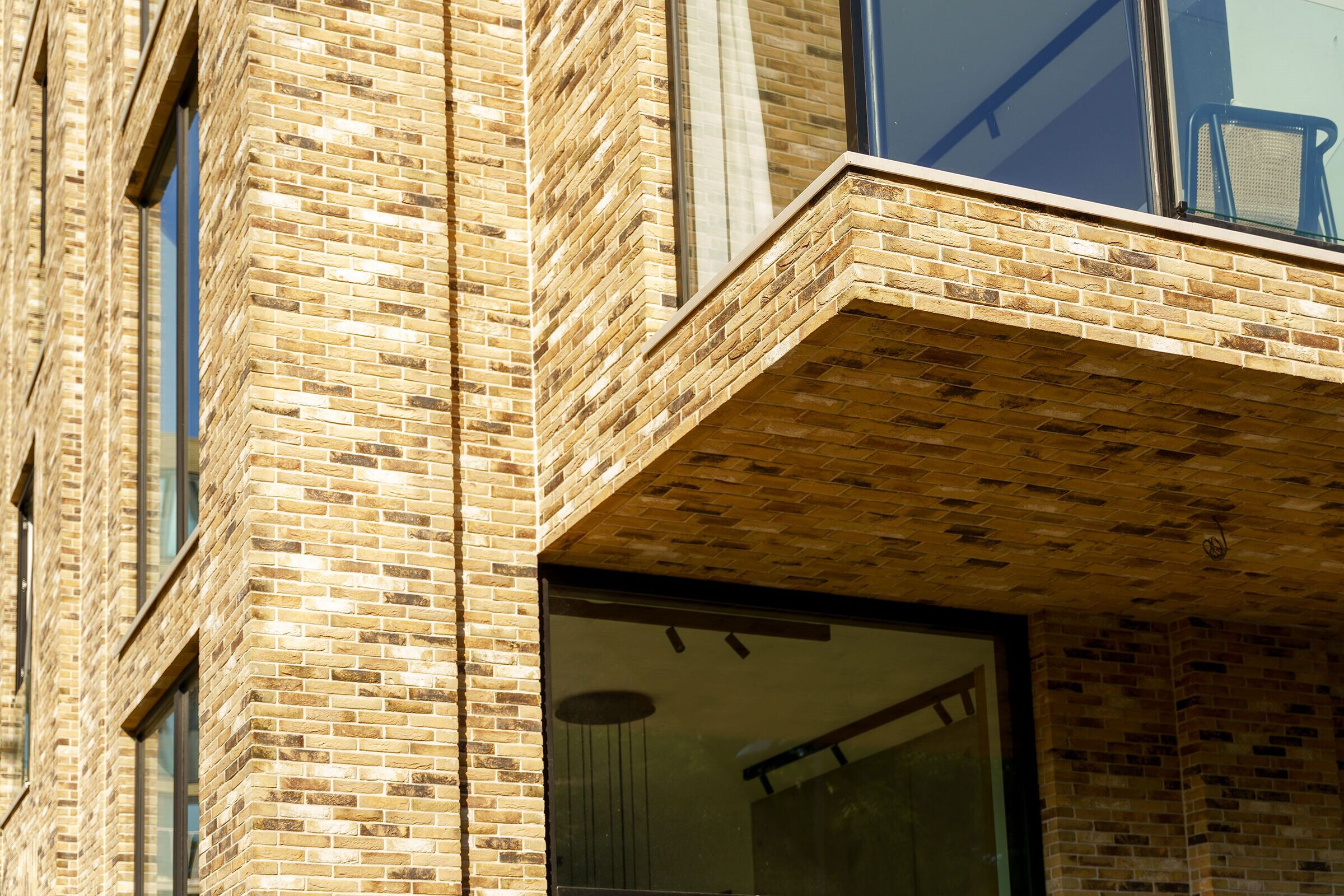 The choice for brick was made at an early stage and was inspired by the construction methods from the immediate vicinity. The brick format, in combination with a hand-formed stone and a recessed joint, already provide tactility. The choice of brick slips added an extra dimension. The stone is applied all around, in the reveals to the bottom of the corbel of the bay window. The facade is designed as a robust skin. Tough yet subtle, rational yet playful.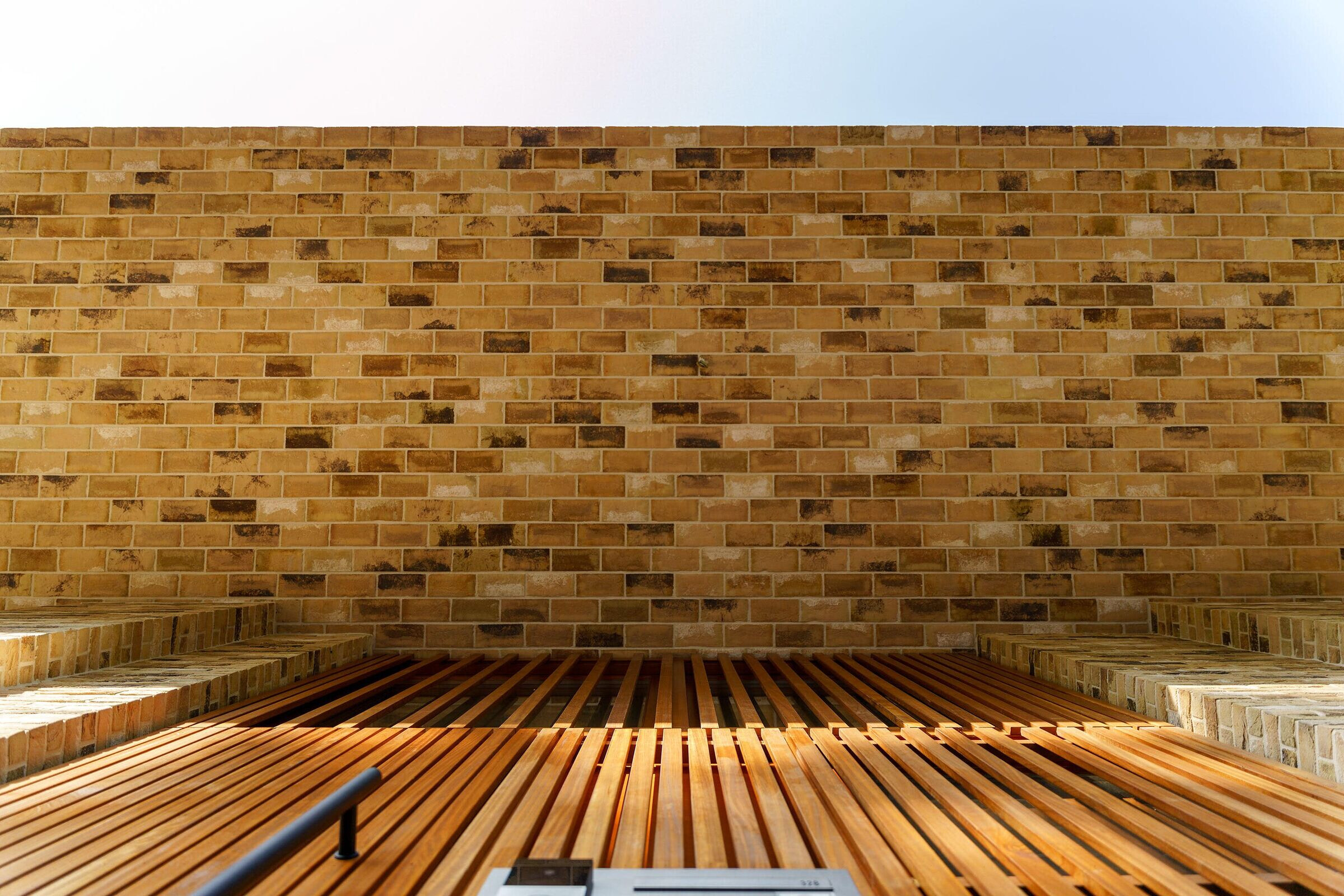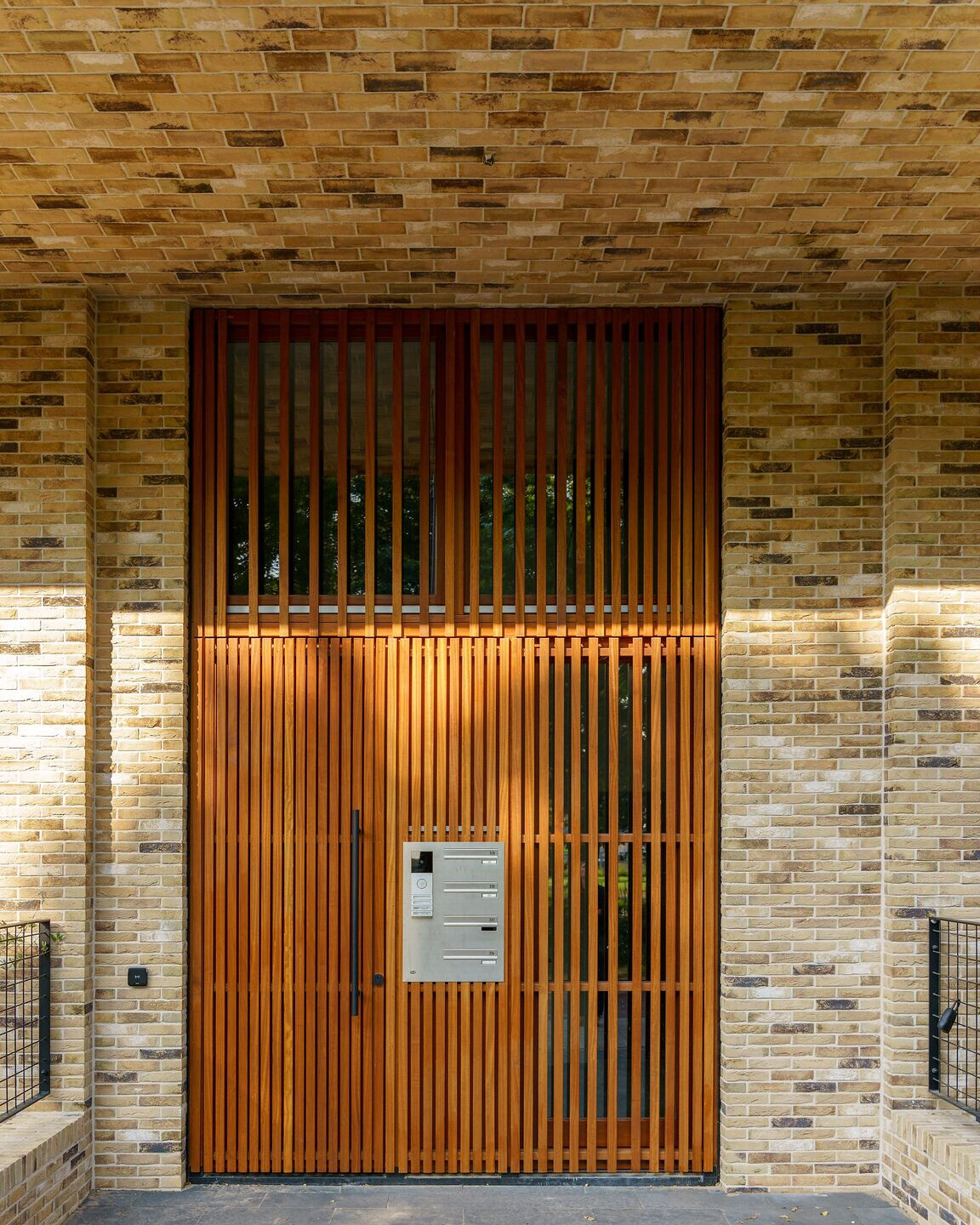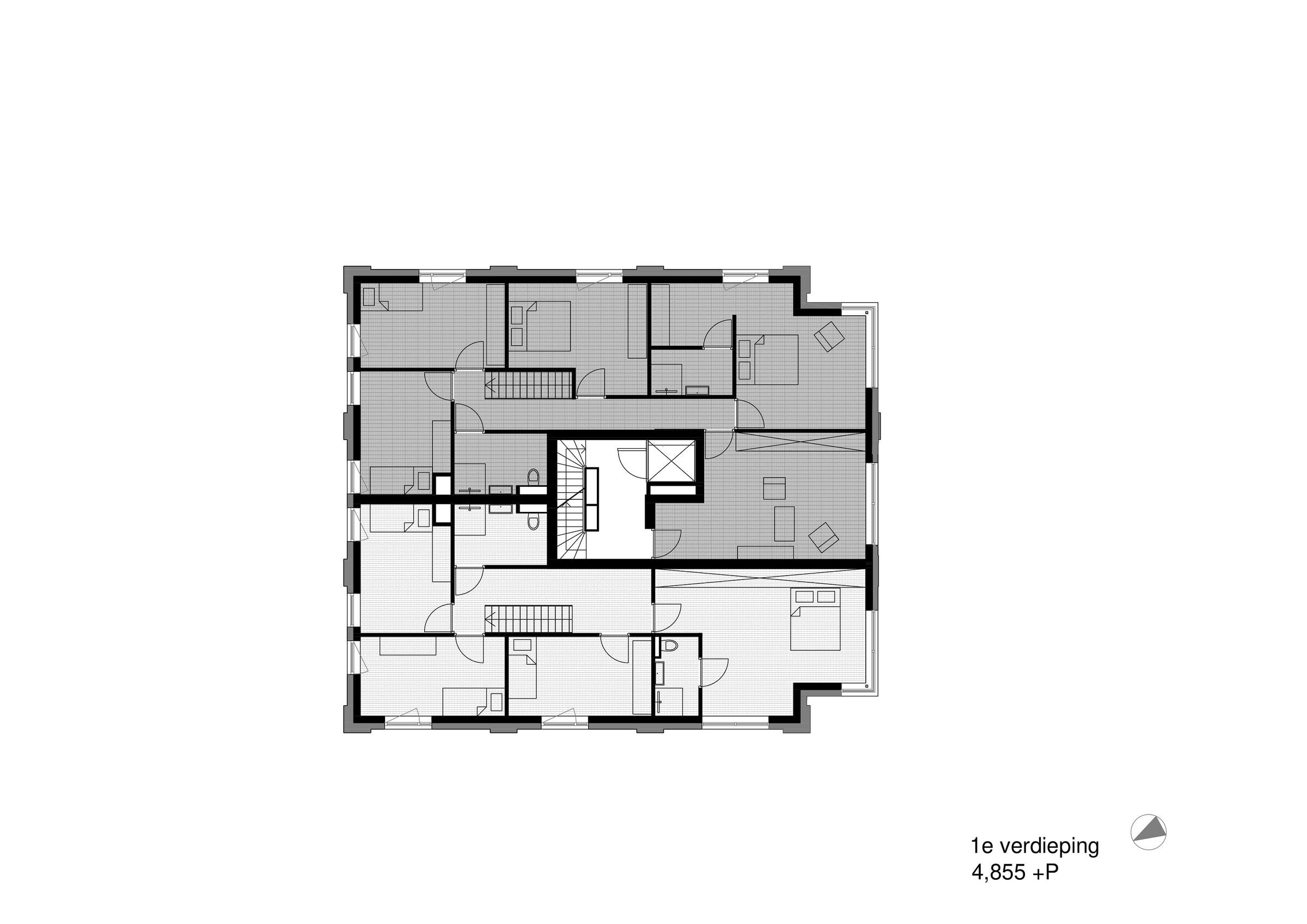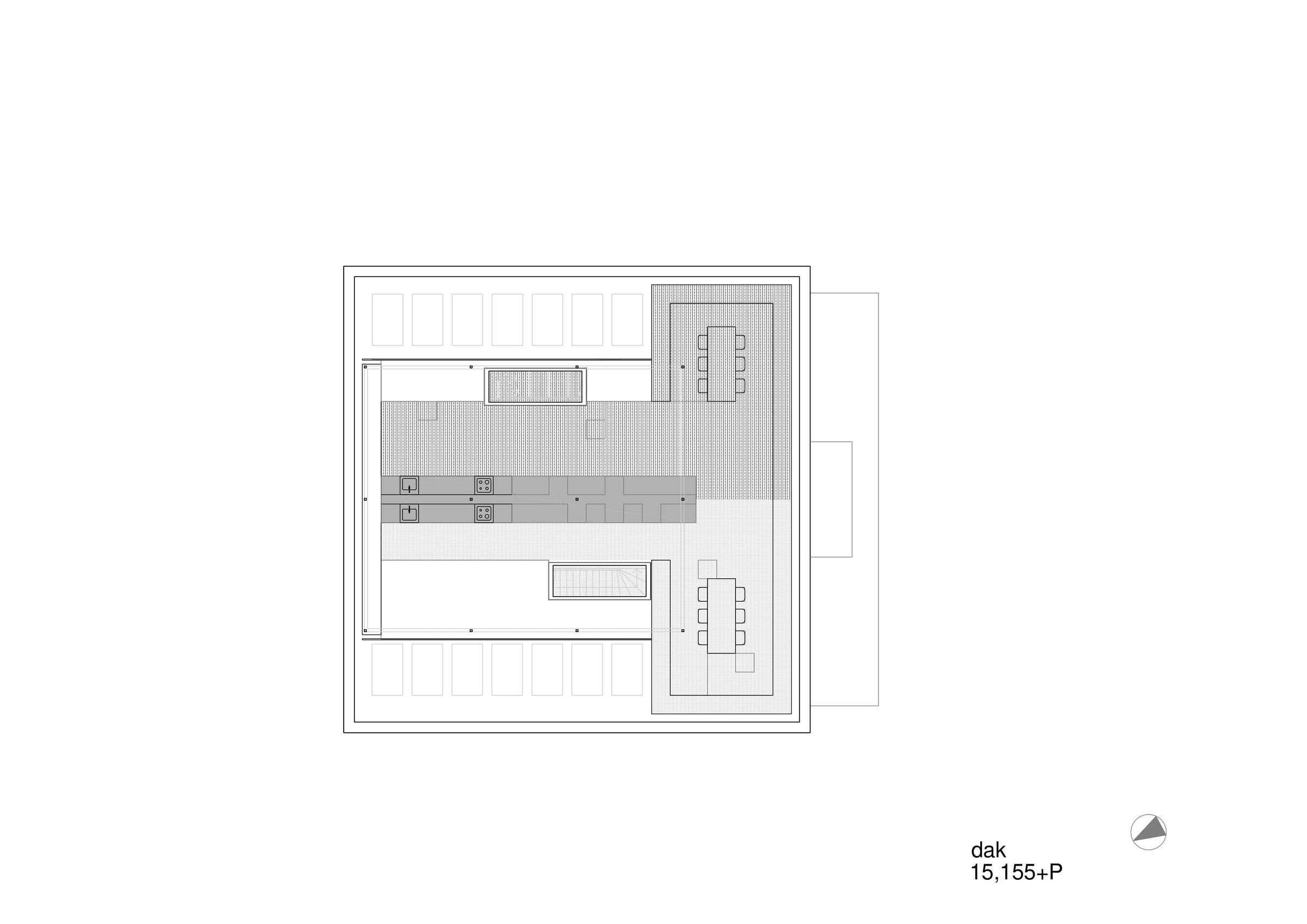 Photographer: Matthijs Immink