The history of this project turned out to be rather unusual.
The apartment I had to work with is located in a busy part of Kyiv.
The fact is that without preliminary joint discussions with the customer, we simultaneously announce the same idea for the future interior.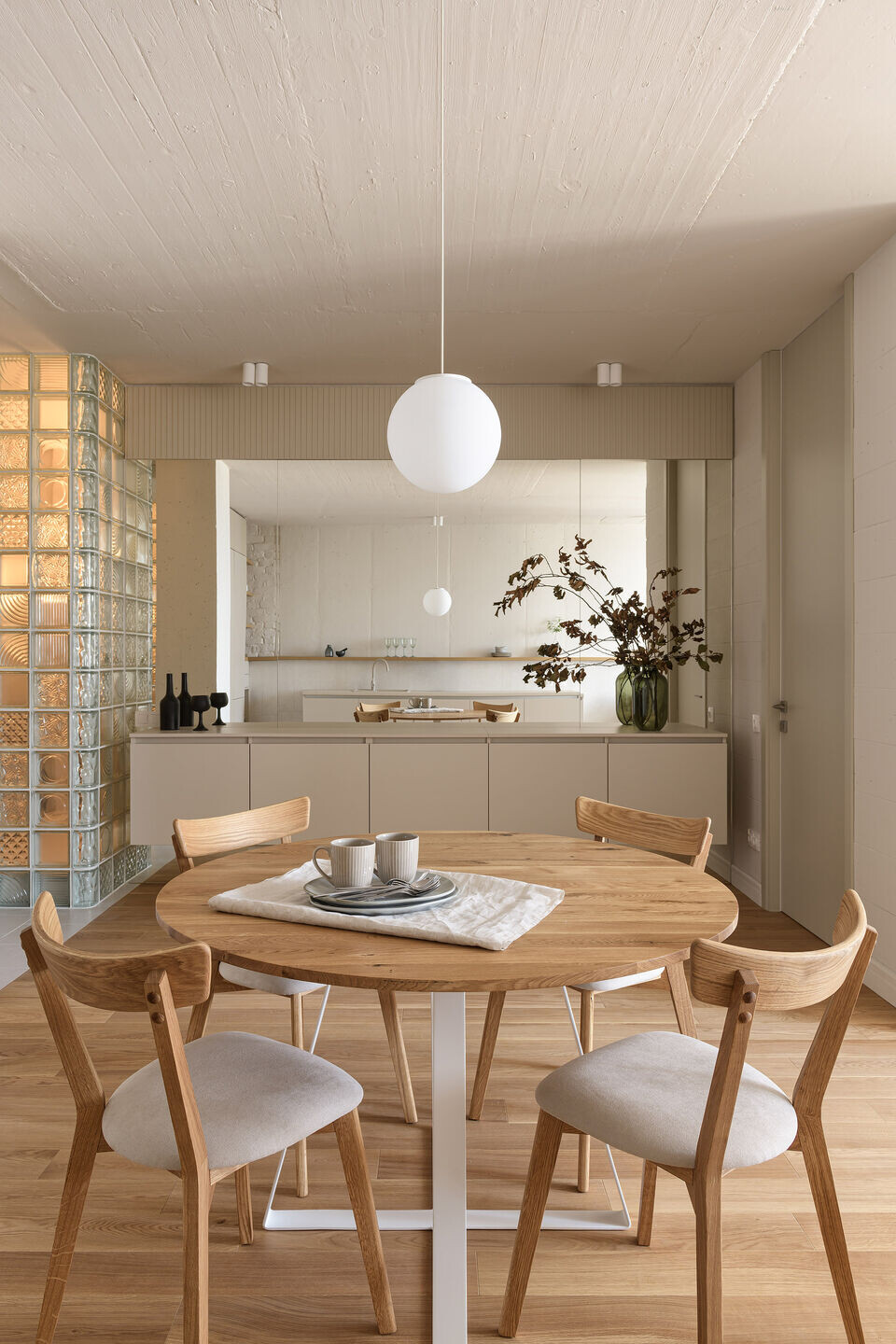 It was a modern, dynamic, rather strict black and white interior. The reason for this was the lobby of this apartment building, which seemed to dictate and involuntarily impose these images as soon as you get inside.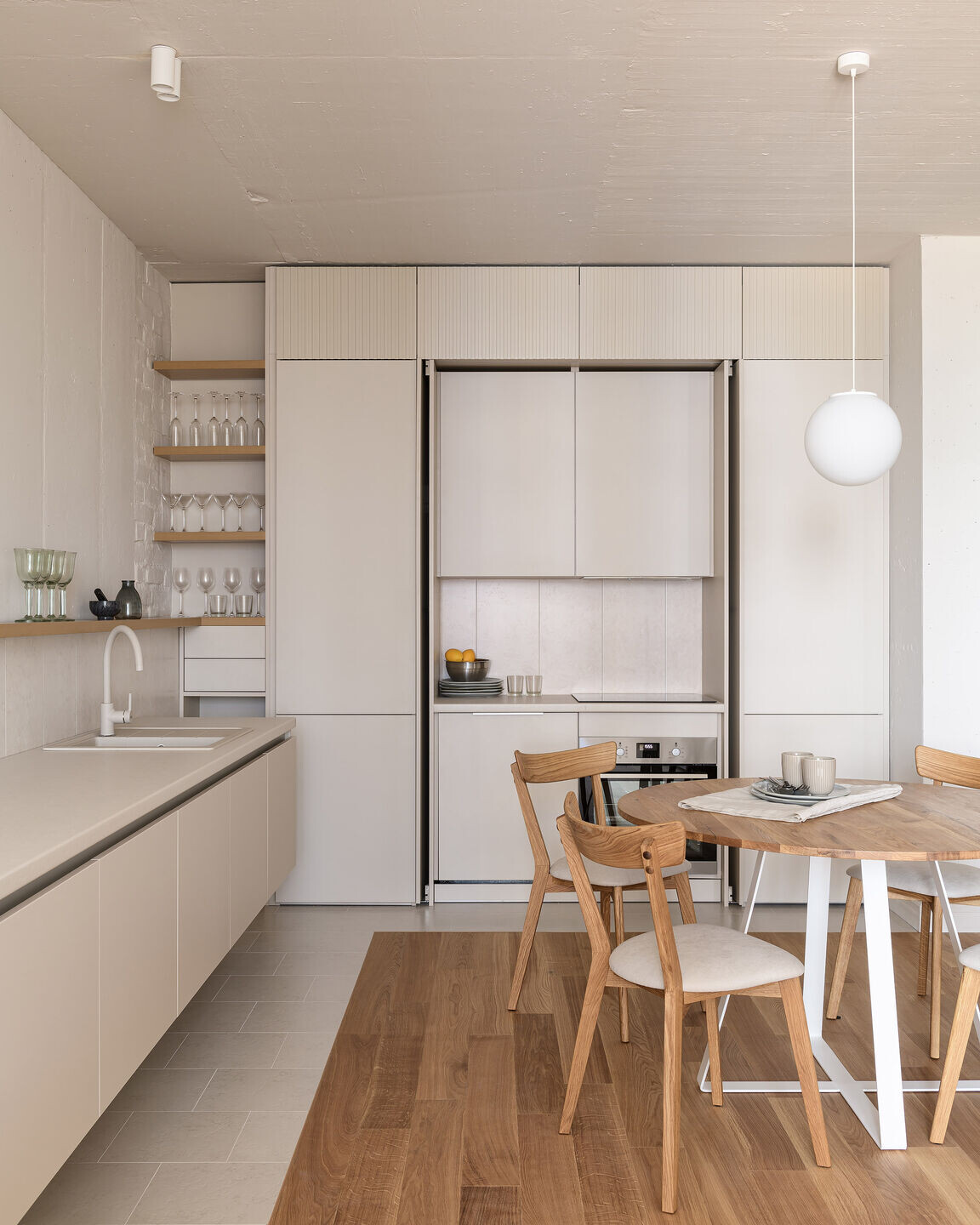 However, my few visits turn this idea on its head.
Something seemed to be blocking the progress of the original idea. There was too much city in the city with her!.....
The client was offered a new interior concept inspired by the view from the living room window – a peaceful and serene horizon.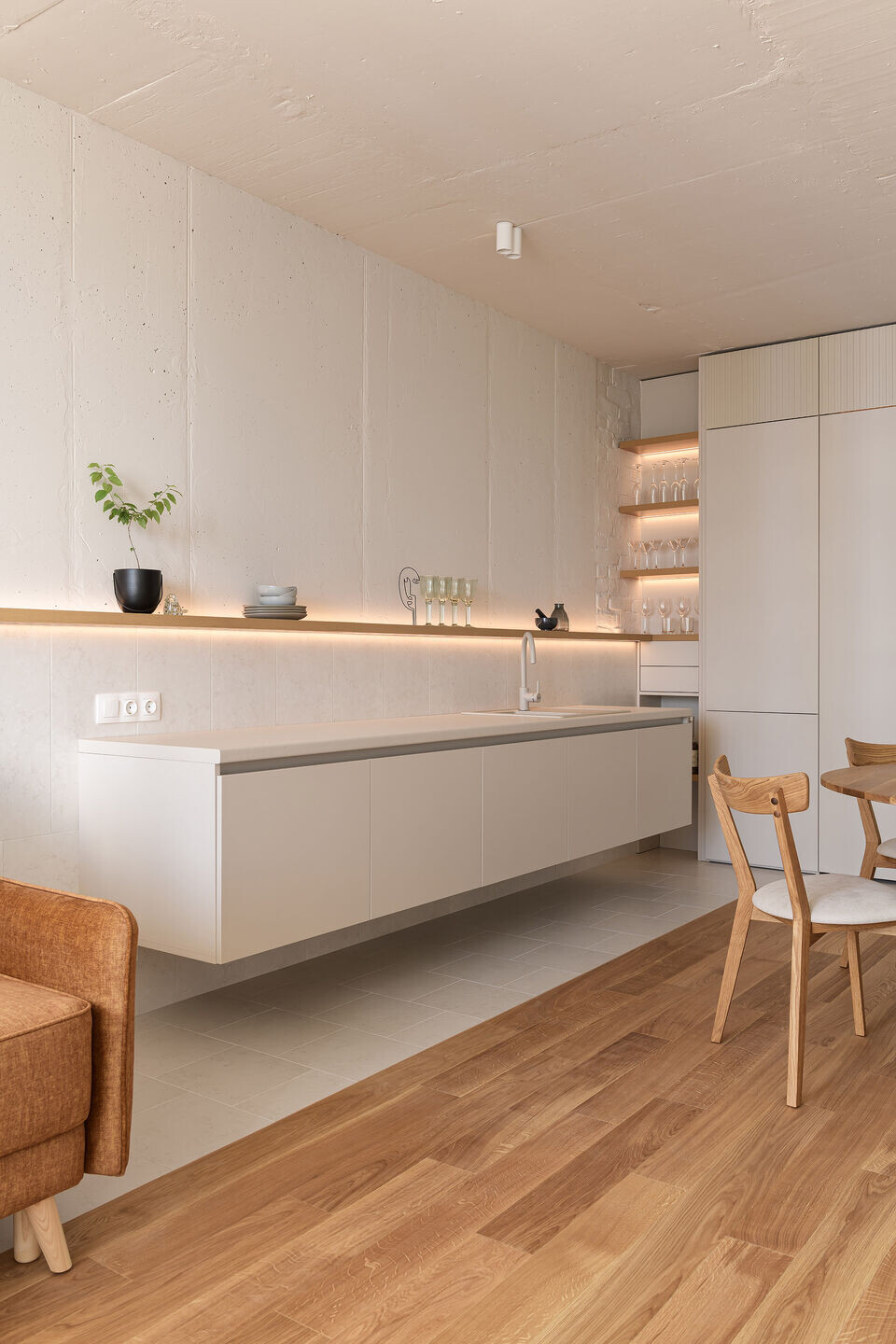 Minimalist, functional, warm and peaceful space is our attempt to interpret the rising popularity of Japandi style, a mixture of Scandinavian and Japanese aesthetics: the homely comfort and cosiness of Danish Hugge with the imperfection of wabi-sabi.
For a number of reasons, the budget was small, so we identified three areas that were worth spending money on. These are high doors, natural flooring and a sliding kitchen system.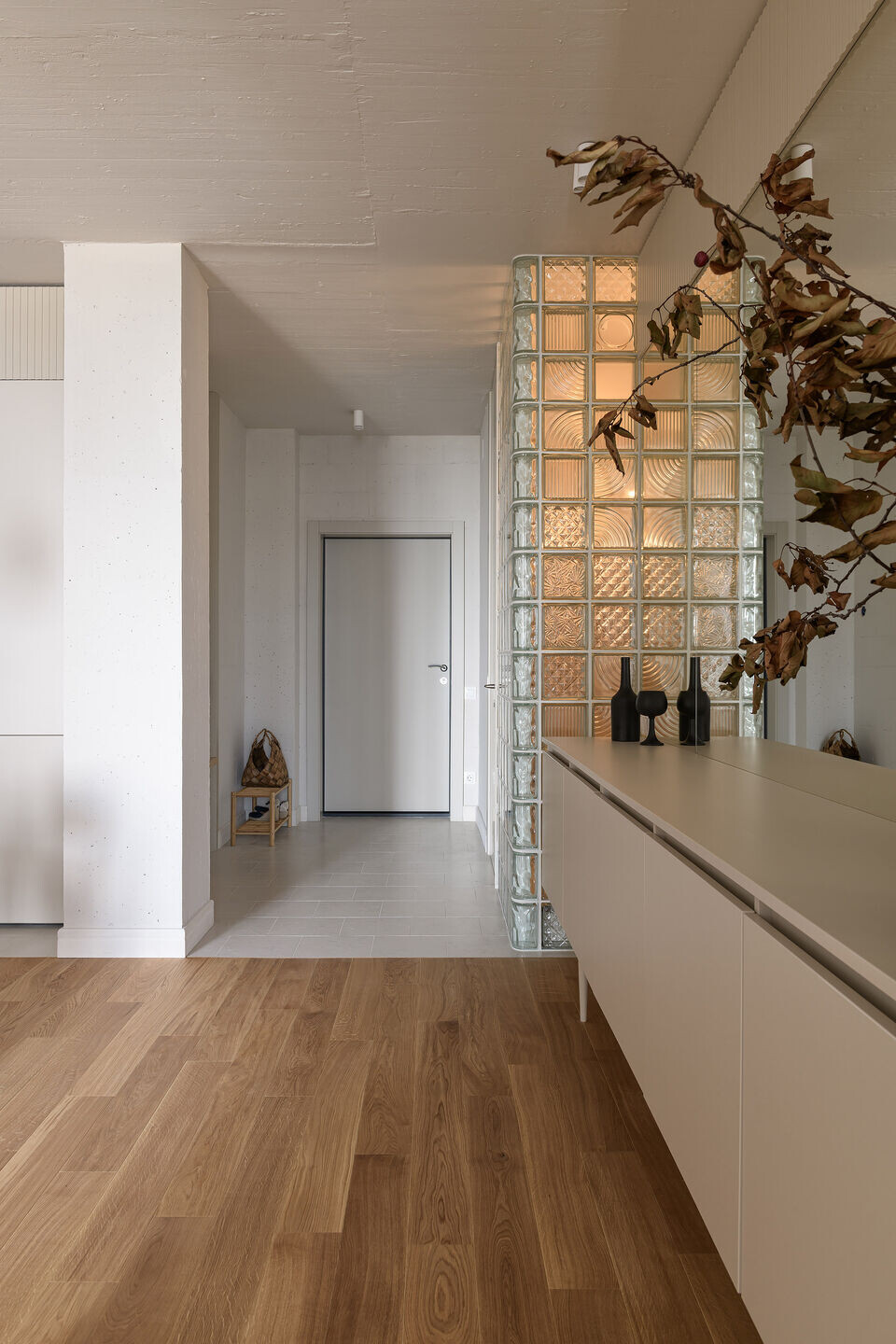 Japandi style and wabi-sabi philosophy made it possible not to waste money on additional work on the walls and ceiling - they were left in their original form.
Traditionally, attention has been paid to redevelopment: the geometry of the living room has changed from long and narrow to more comfortable. Added a separate dressing room at the entrance to the apartment and the second in the bedroom.
The main decorative dominant was the wall of glass blocks. As a light installation, it works both from the living room and from the bathroom.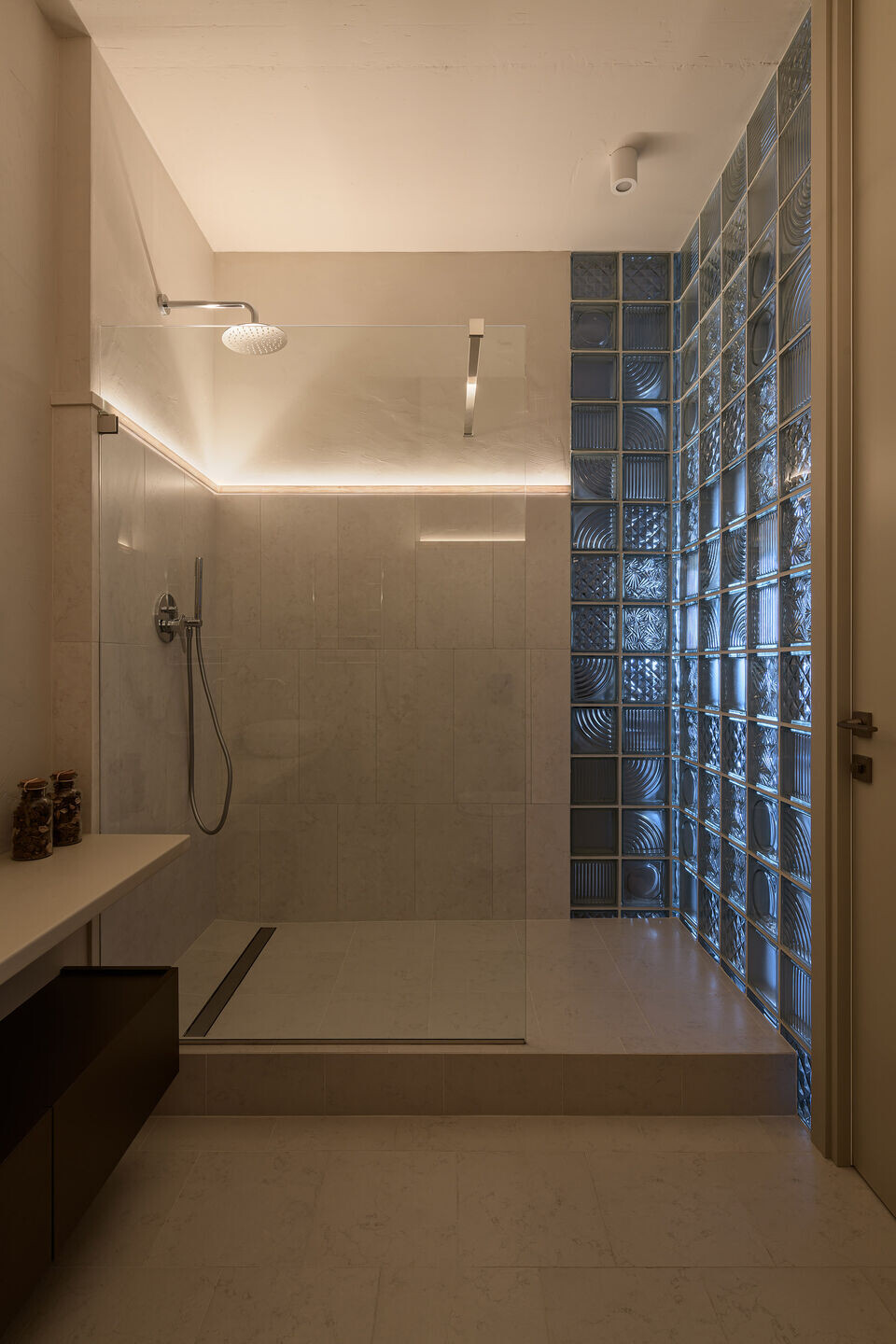 The ceilings are low, so we used these doors to visually change this situation.
A sliding kitchen system allows you to diversify the environment and turn the area from more kitchen to more living.
The shelf along the entire wall serves as a kind of gallery that will allow residents to change their atmosphere and images without fundamental changes in the interior, using different sets of dishes, decor, paintings, art objects for this.