Hamburg's "Wallstreet", the Neuer Wall, is the ideal address for a corporate financier. CREDION AG, which specializes in "opportunity financing", chose the centrally located inner city location with a direct view of the Binnenalster as a matter of course. Since the beginning of 2022, the company has been residing in an approx. 300 sqm space in a prime location in Hamburg. It ́s more a home than a standard office: A shared home office for colleagues.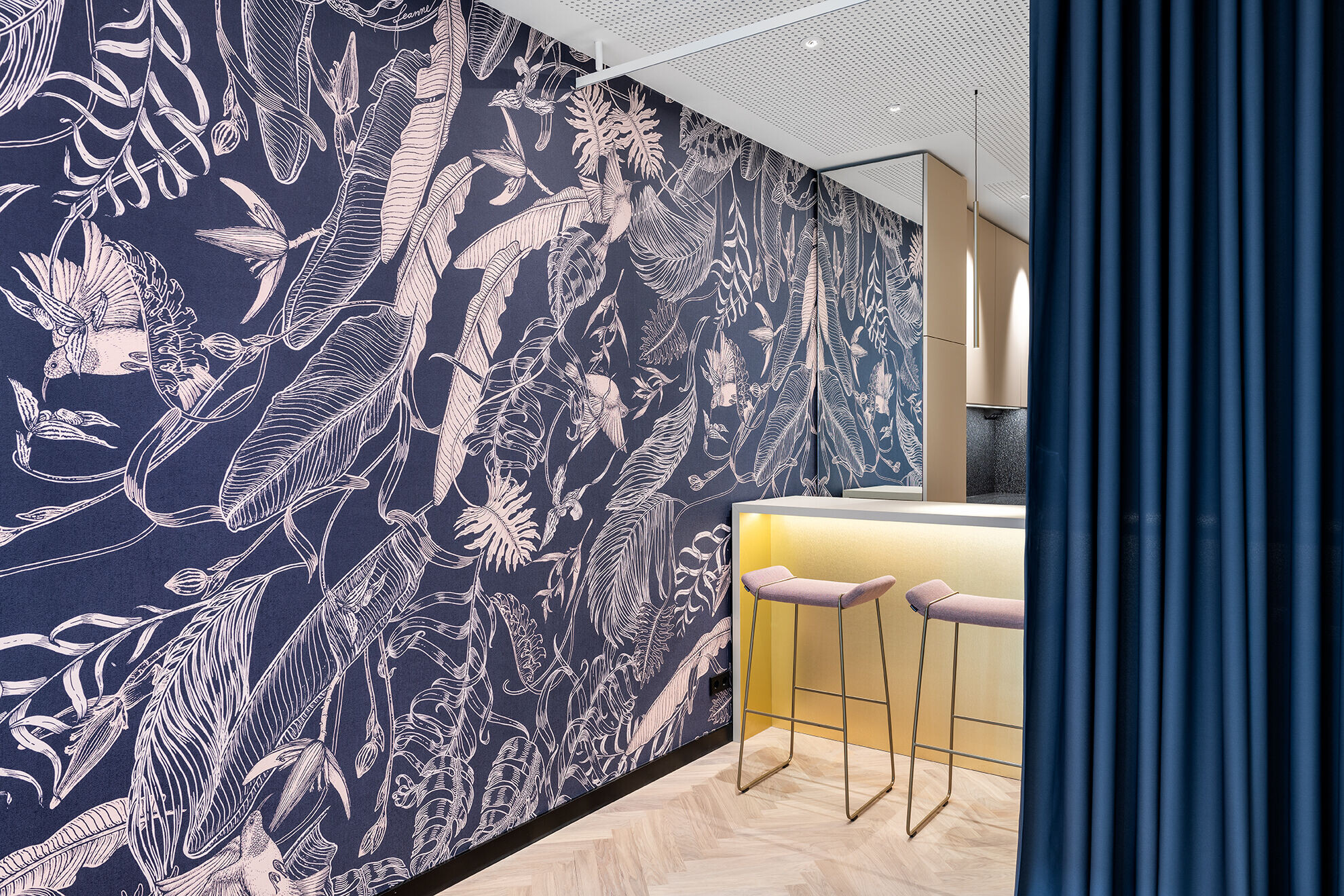 Together with its planning partner sbp (#seelbobsinpartner), CREDION has developed a customized office concept that ideally meets the workflows and communication needs of its employees. For this purpose, sbp has developed a modern multispace solution that takes into account or enables future developments and potential growth in addition to current needs.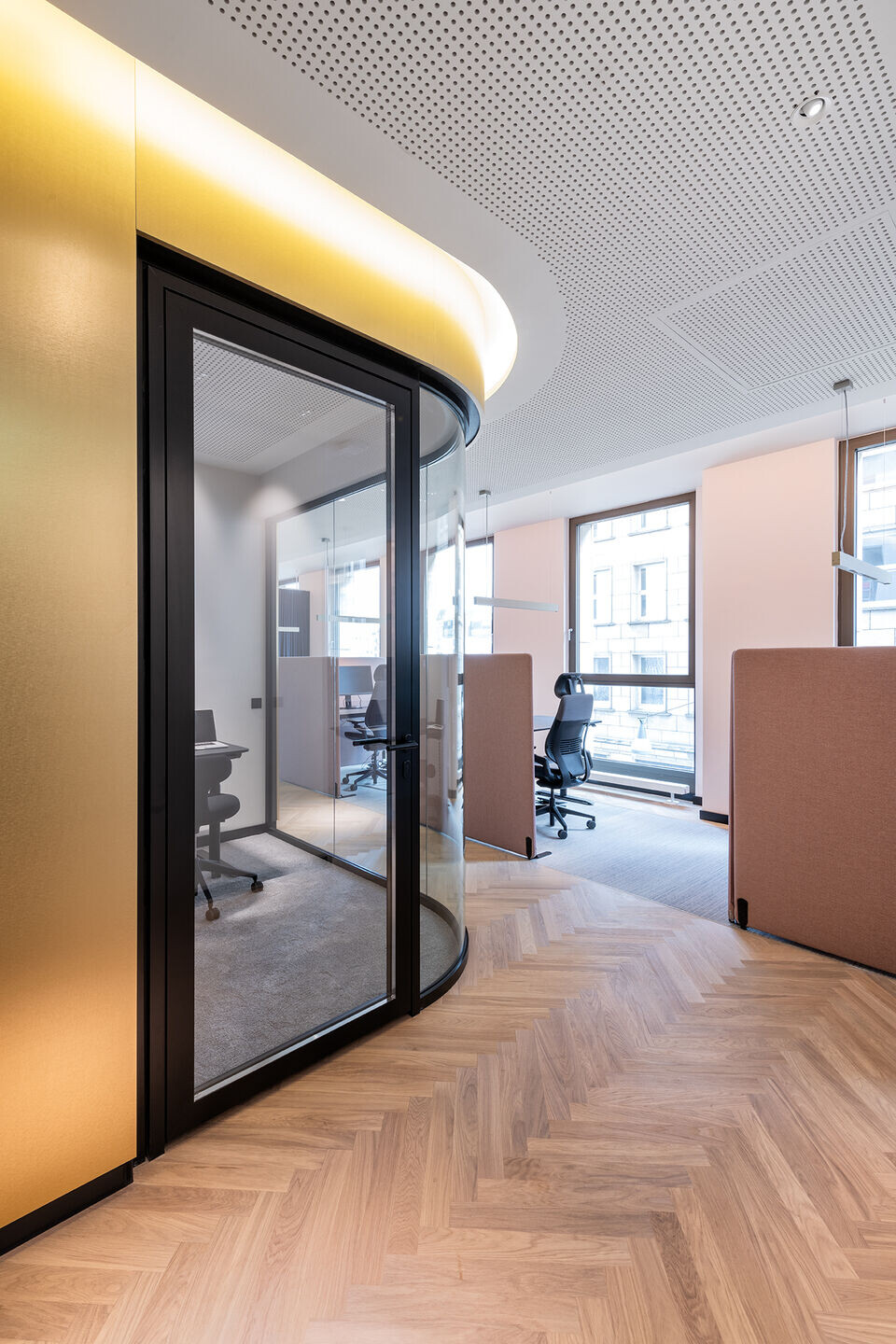 Open and flexibly usable zoning as well as multifunctional retreat possibilities are in harmony on the compact rental space. Highly equipped social areas flow into the work areas and are attractively positioned with the best views. The open space zone houses the individually arranged workstations, which provide a high level of intimacy and concentration thanks to their acoustic shielding. The lighting concept, which is independent of furnishings, offers, in addition to the high atmospheric quality, flexible use of the open spaces. This allows the space to "breathe" better and to adapt flexibly to temporary needs.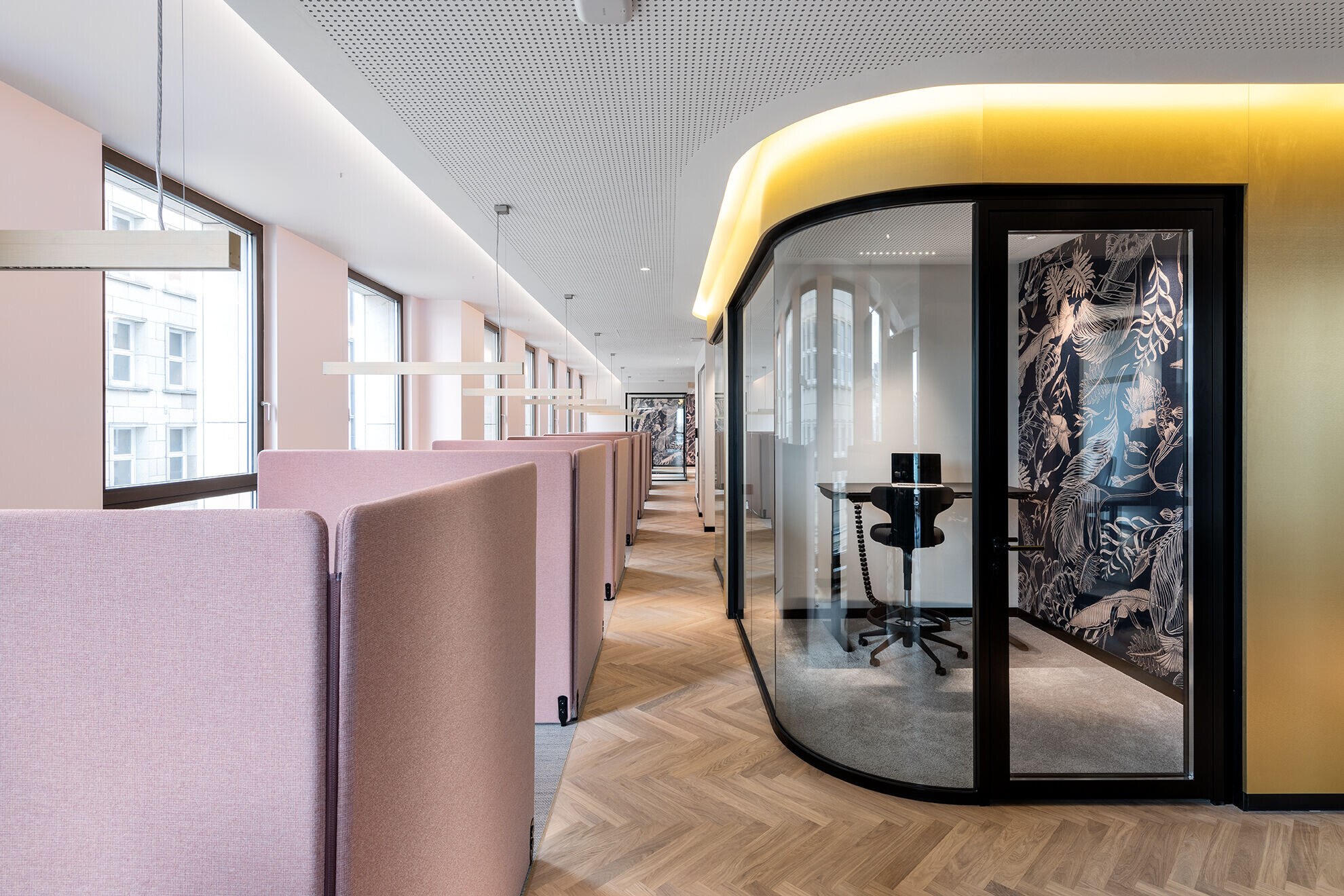 CREDION AG operates in a business environment that relies heavily on trust and competence. For this reason, sbp's goal in its planning was always to design the working environment to be both serious and modern and contemporary, without overstretching the "design bow". The aim was to combine a certain hanseatic understatement and value consciousness with a modern world of color, form and material. The design realized by sbp shows a modern, restrained and tidy working environment, which appears representative but also offers a very high quality of stay - for employees as well as for guests and customers. The high-quality materials and surfaces used are harmoniously coordinated, spatial building blocks are deliberately staged and open zones are implemented in a high-quality but budget-oriented manner. Comfort is a top priority in all aspects. The basic value has been implemented with a certain self-confidence - without serving typical clichés or patterns customary in the financial sector.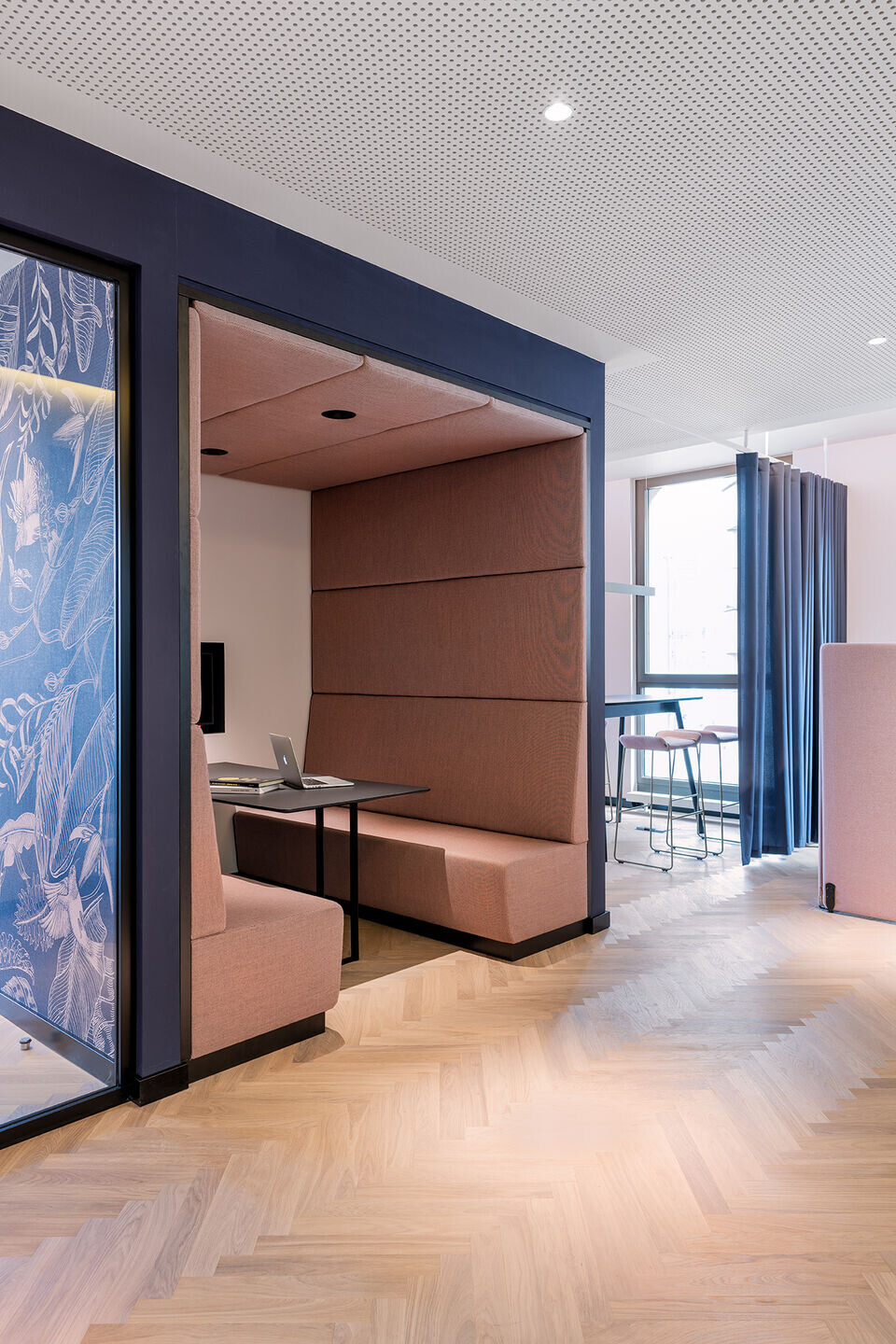 In addition to the surfaces, the lighting design as an important design element also contributes to the modern, homelike basic atmosphere of this workplace. A recent quotation from the management: "We are allowed to be "at home" where others are only allowed to "work". The word "office" really doesn't apply here, does it?"
Material Used:
1. Interior furniture: Weichsel 78 (carpenter), Joppich & Rieckhoff (Furniture Retailer)
2. Funiture: Johanson Design, Sedus, Vitra, Freifrau