CS House, is the restyling of an apartment located in a residential complex in western Sicily.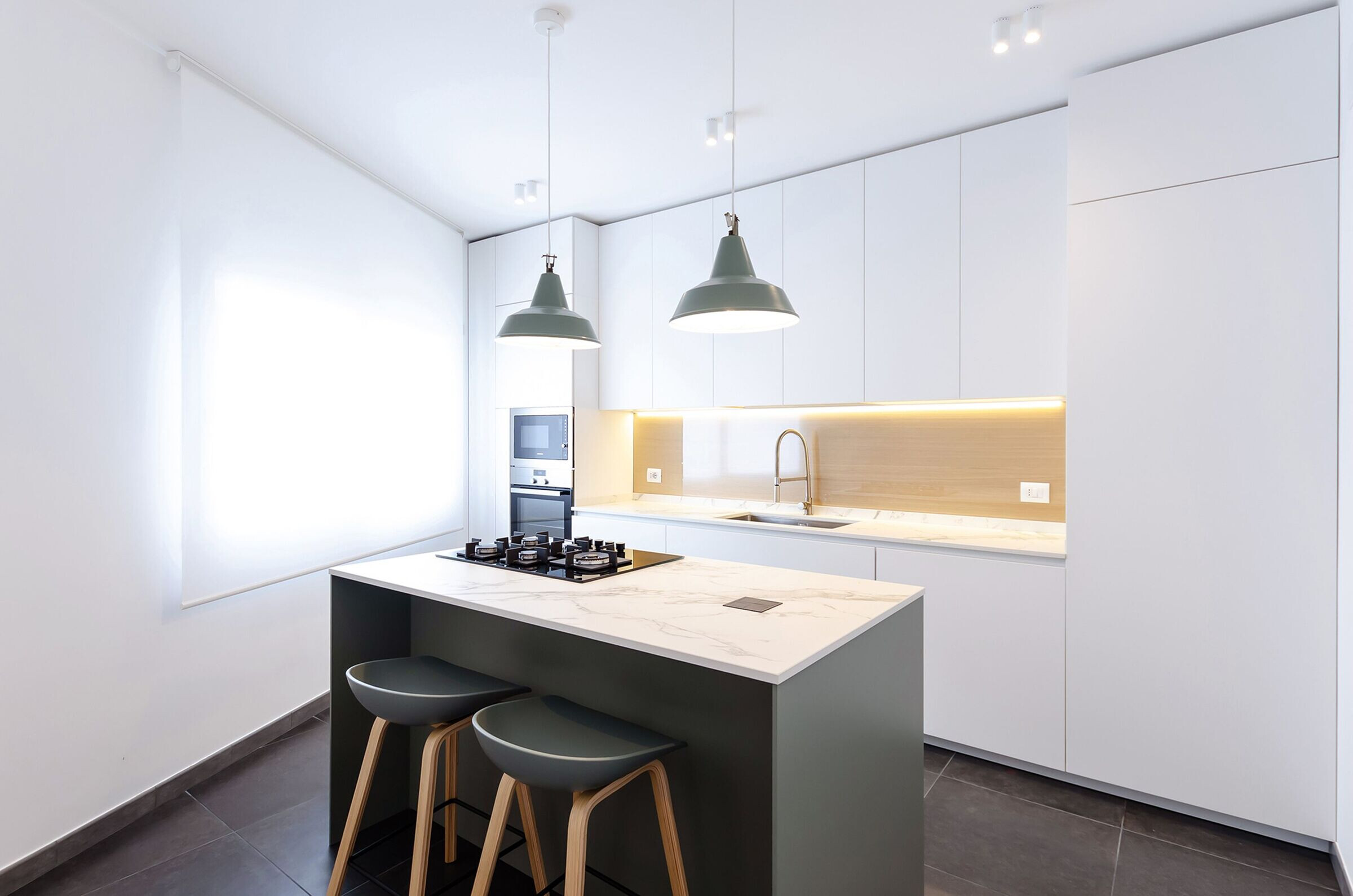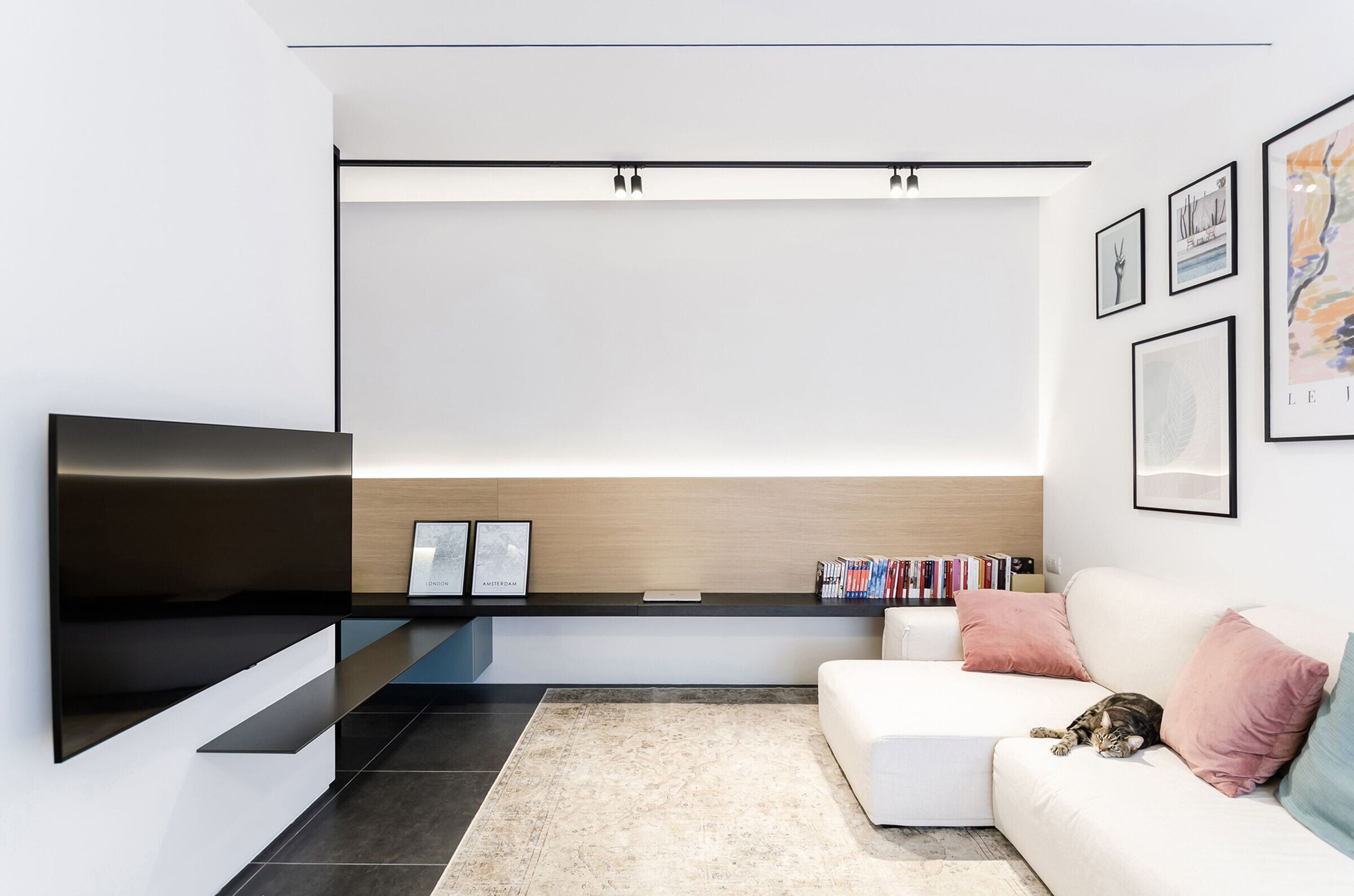 The client's need was to obtain practical and fluid environments that enclosed stylistic principles with chromatic vocation with sober contrasts, presented by trendy finishes.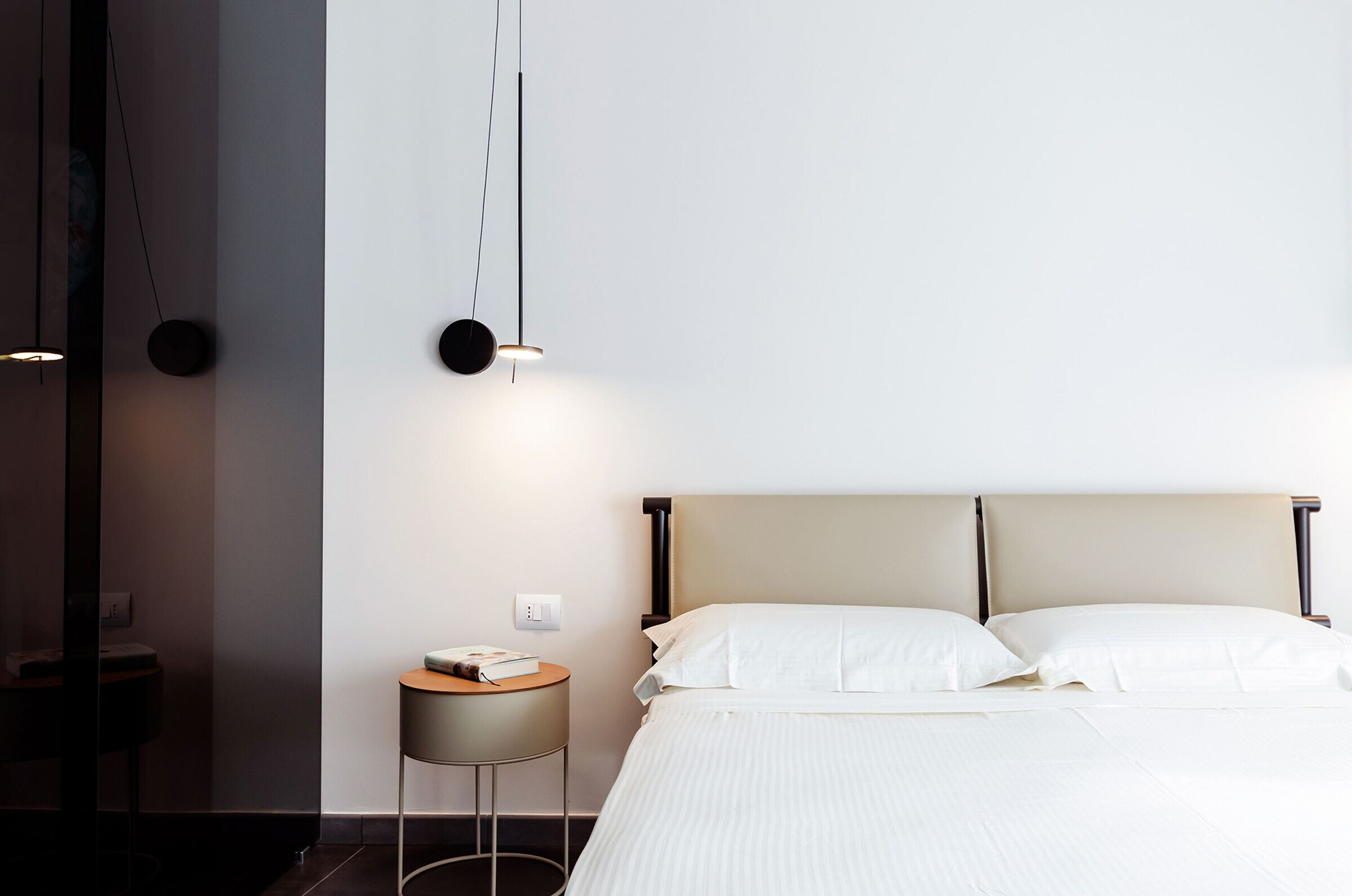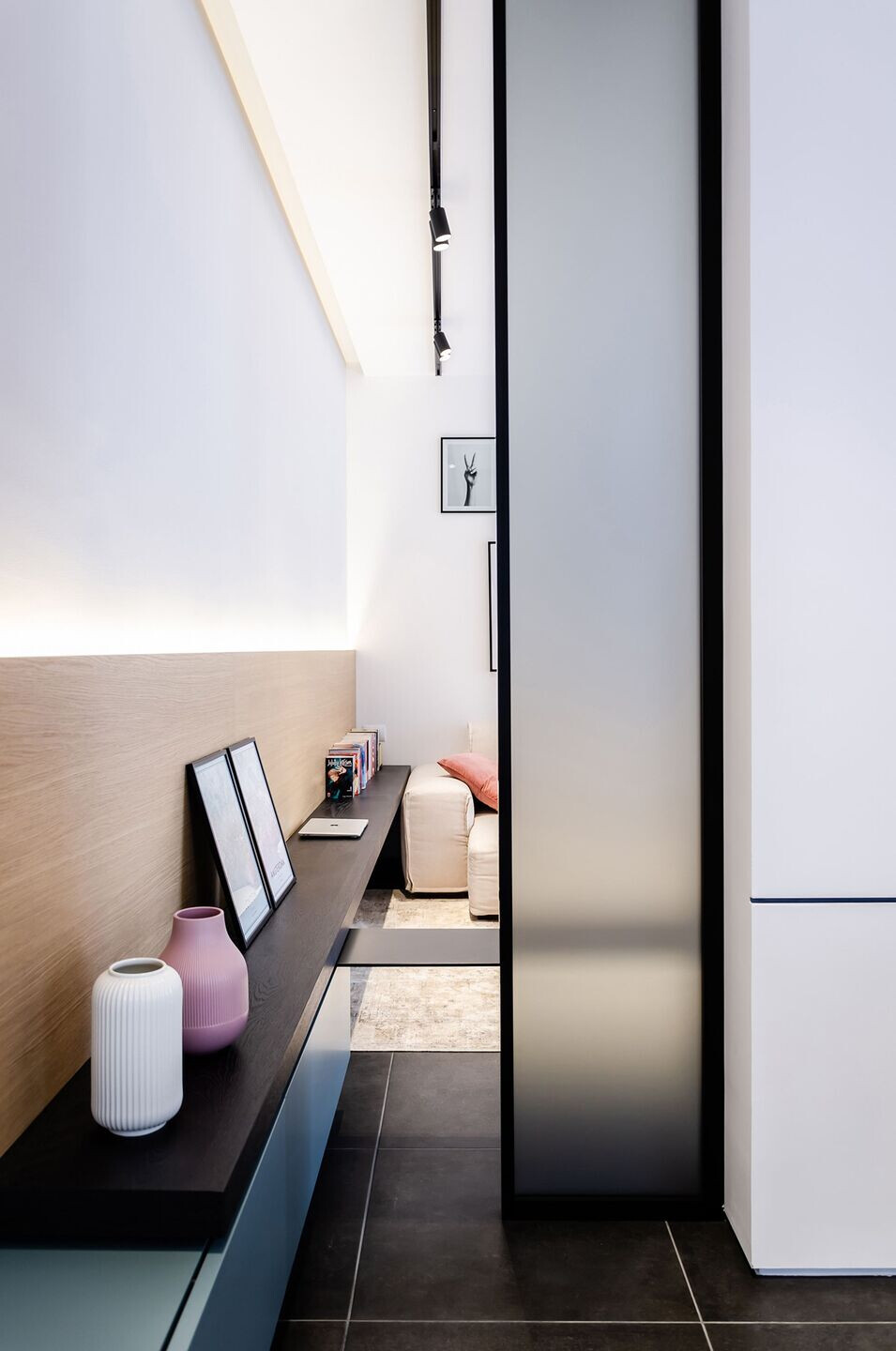 A Concept started from real project guidelines that describe environments, underlining volumes and surfaces. The living room, central heart of the house, is a scenic background, which has the function of masking a structural pillar.
Material Used:
1. Interior lighting: Recessed Spotlight (living-bathroom), Kap 80, Flos- Magnetic track light (living), Suspension (Masterbedroom), Invisible, Grok.
2. Interior furniture: Kitchen, Ak_Project, Arrital- Table, pixie, Miniforms
Chairs, Tuka, Connubia
Madia, Light day, Orme
Low cabinet (living), Alf Dafrè
Sofa, Monolith, Ditre Italia