When the owners of a world-class private contemporary art collection wanted a home equally suited for people and masterworks, they found it difficult to reach the perfect balance. With over 100 masterworks of modern art, the clients desired a home that would not only compliment their collection but allow them to experience art in their daily lives.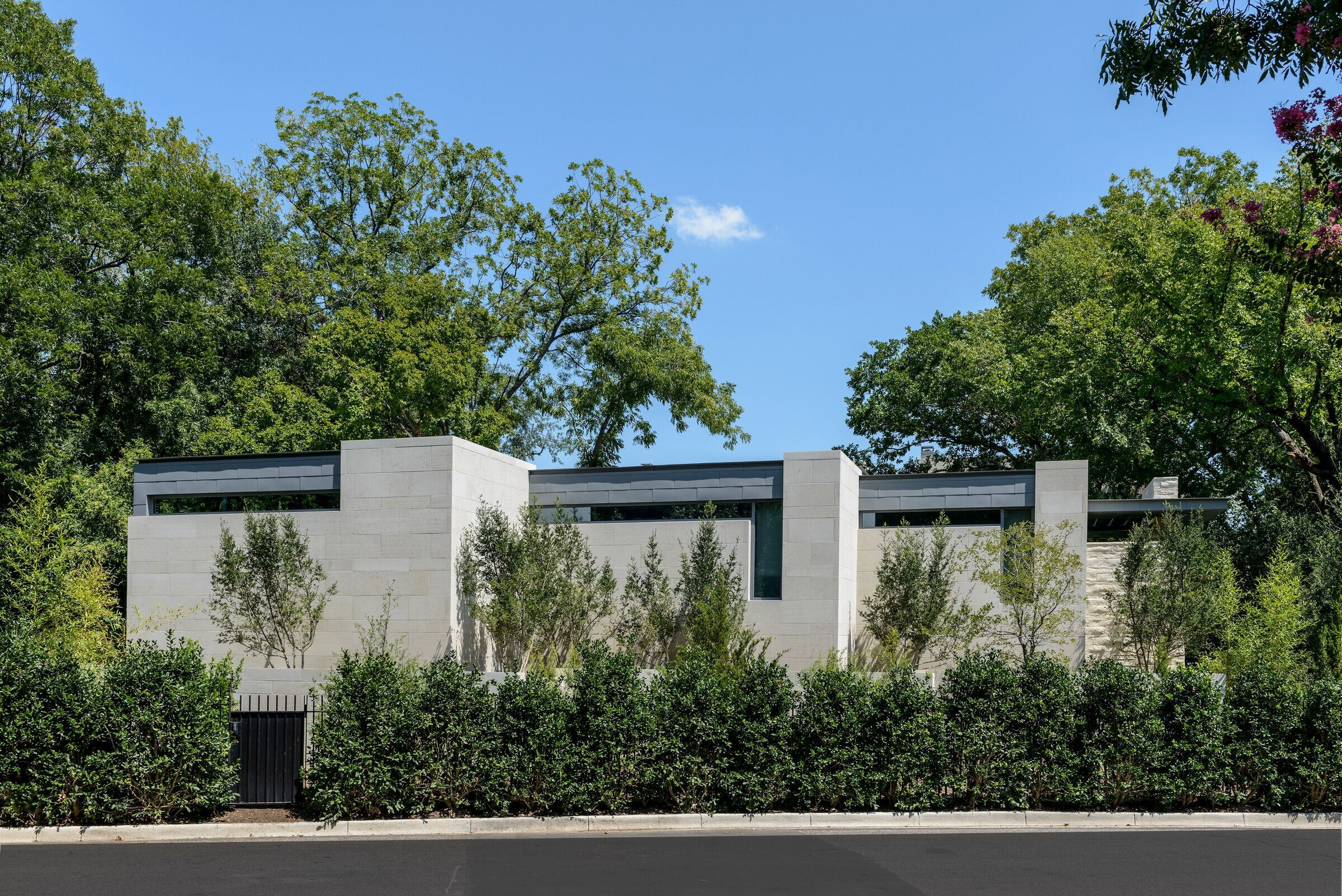 Rather than being conceived as a separate exhibition space, the gallery is integrated into the center of the home, serving as the connecting hub for the various living areas and activity spaces. Overland's belief that art is integral to the human experience helped the team bring intimate and gallery spaces together into one harmonious design.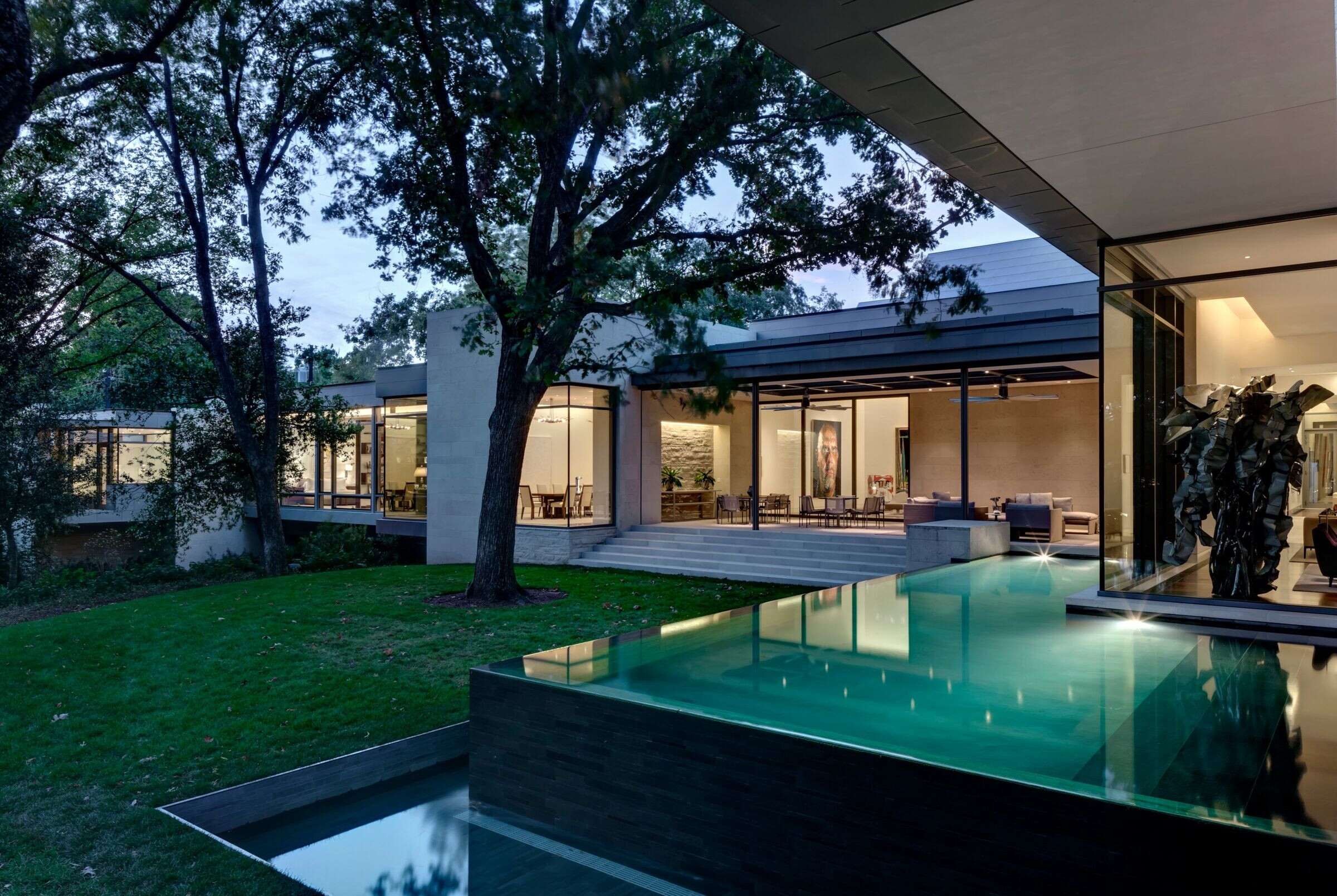 Creating a truly blended experience between gallery and home presented a few challenges. Overland worked with one of the country's foremost lighting designers to maximize the efficiency and beauty of spaces dependent on ideal lighting. Light coves that conceal LED, linear fluorescent, and track lighting fixtures change the quality and quantity of light during the day to mimic the color and intensity of natural light, illuminating the artwork throughout the house. This allows for museum-quality lighting levels in certain conditions, as well as warm, intimate residential lighting levels.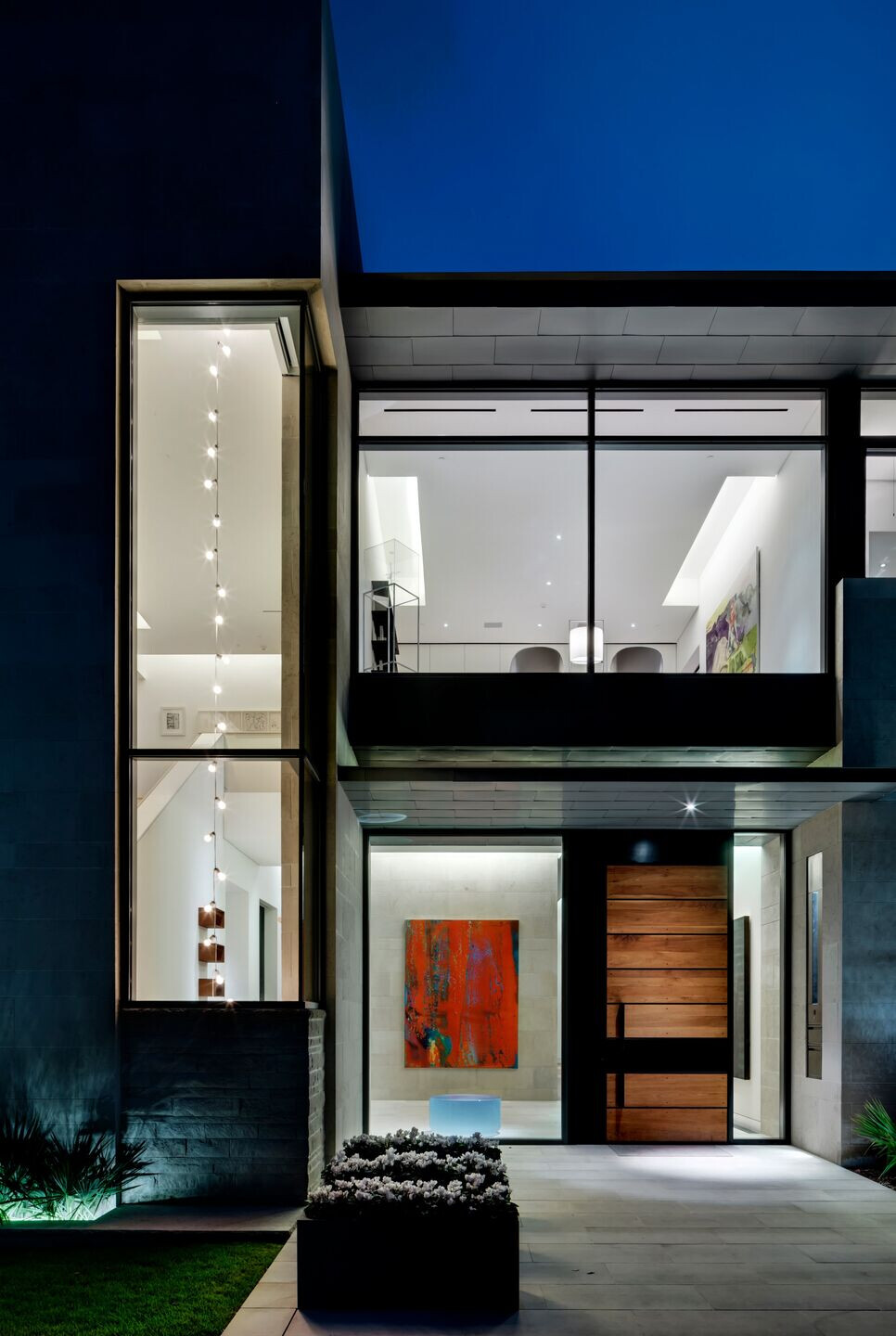 In addition to curating perfect lighting conditions, Overland digitized all the art in the client's extensive collection, allowing them to incorporate specific pieces into the design, rearrange dimensions, lighting, and flow to fit the interaction of art and inhabitant.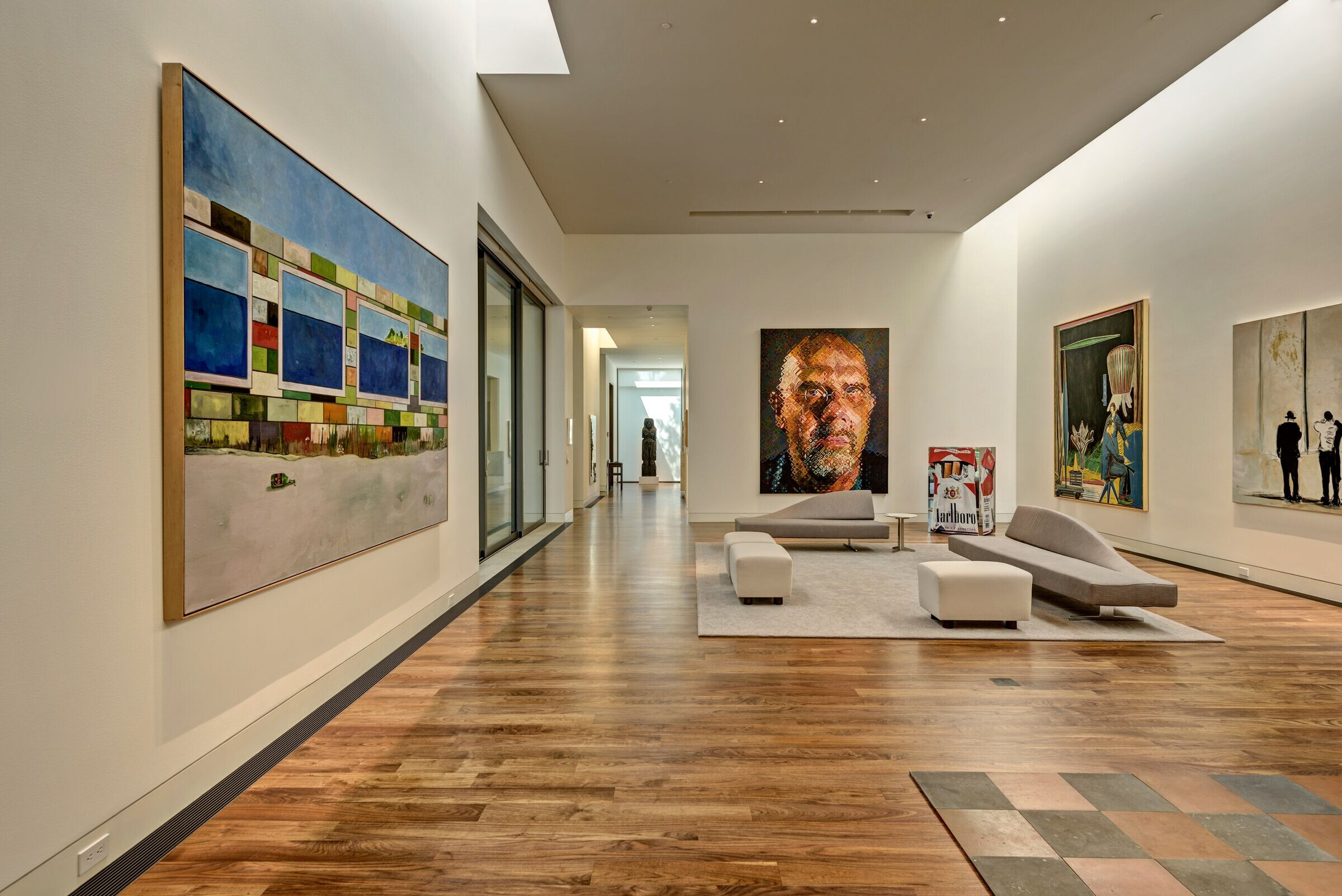 The house is carefully arranged to envelop and preserve the natural landscape, which includes many heritage oaks, and culminates in a glass-walled master suite that bridges a tributary creek and yields exceptional views. Overland decided to bring this experience into a more central part of the home experience and worked within floodplain restrictions to design a bedroom that bridged the creek so that the clients could wake up every morning to their favorite view. The presence of the creek bluff engenders a sense of uncultivated wildness that is unique within the suburban context, effectively creating an oasis in the city.