The design of the Dardistown Crematorium contains a large congregation space. The client required that the space be subdivided into two equal spaces to accommodate either one large ceremony or two smaller concurrent ceremonies. When divided, acoustic separation in excess of 55dB was essential. Skyfold's Classic 60 partition with an STC 60 (Rw59) was chosen to fulfill this stringent acoustical requirement.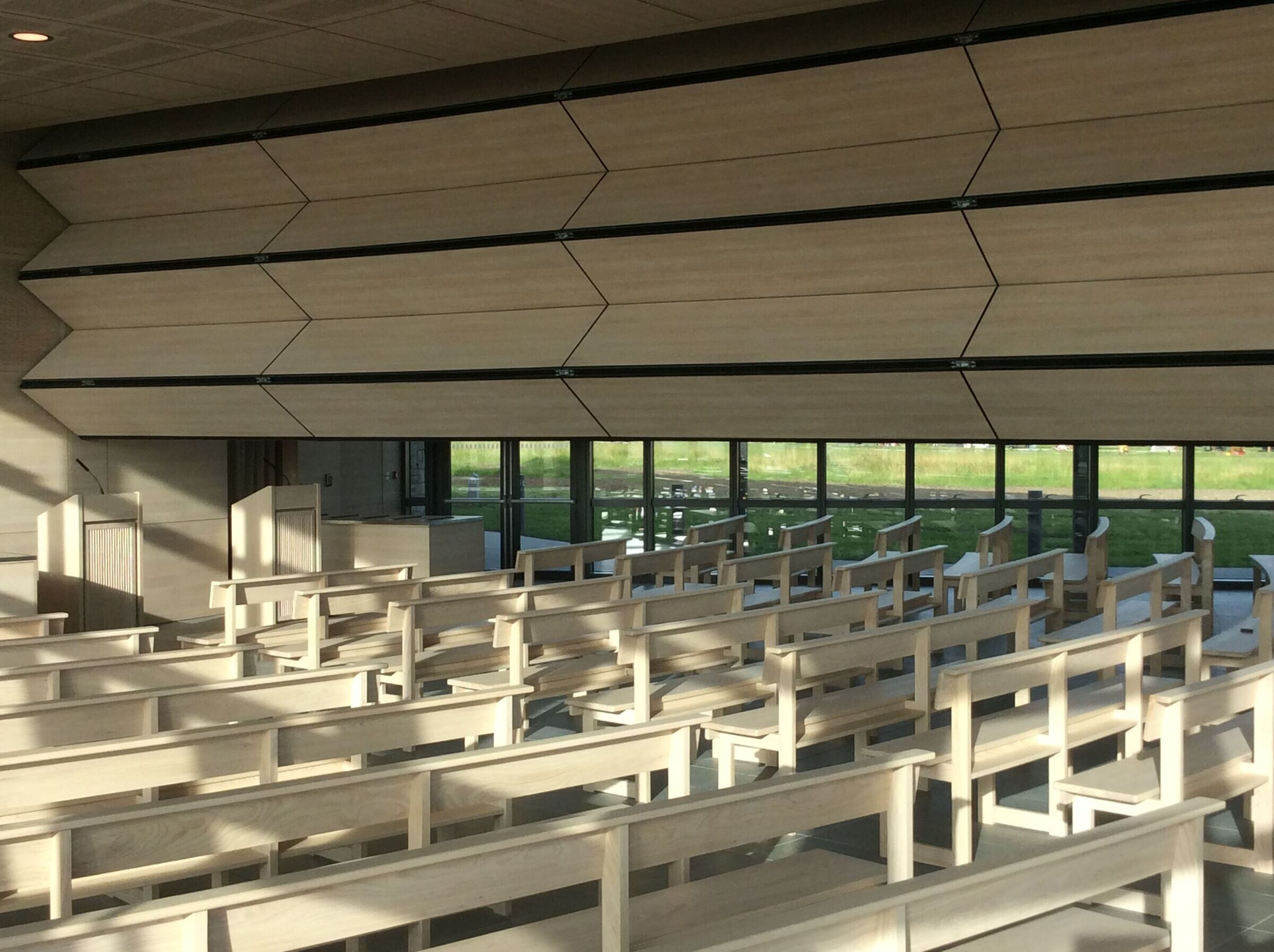 The architects beautifully detailed the space using a fire rate laminate (available in Europe) on the walls and ceiling. Product from the same batch of laminate was used to insure consistent finishes. The Skyfold wall was designed to be flush with the ceiling in the retracted position and is clad with the same laminate as the fixed walls and ceiling.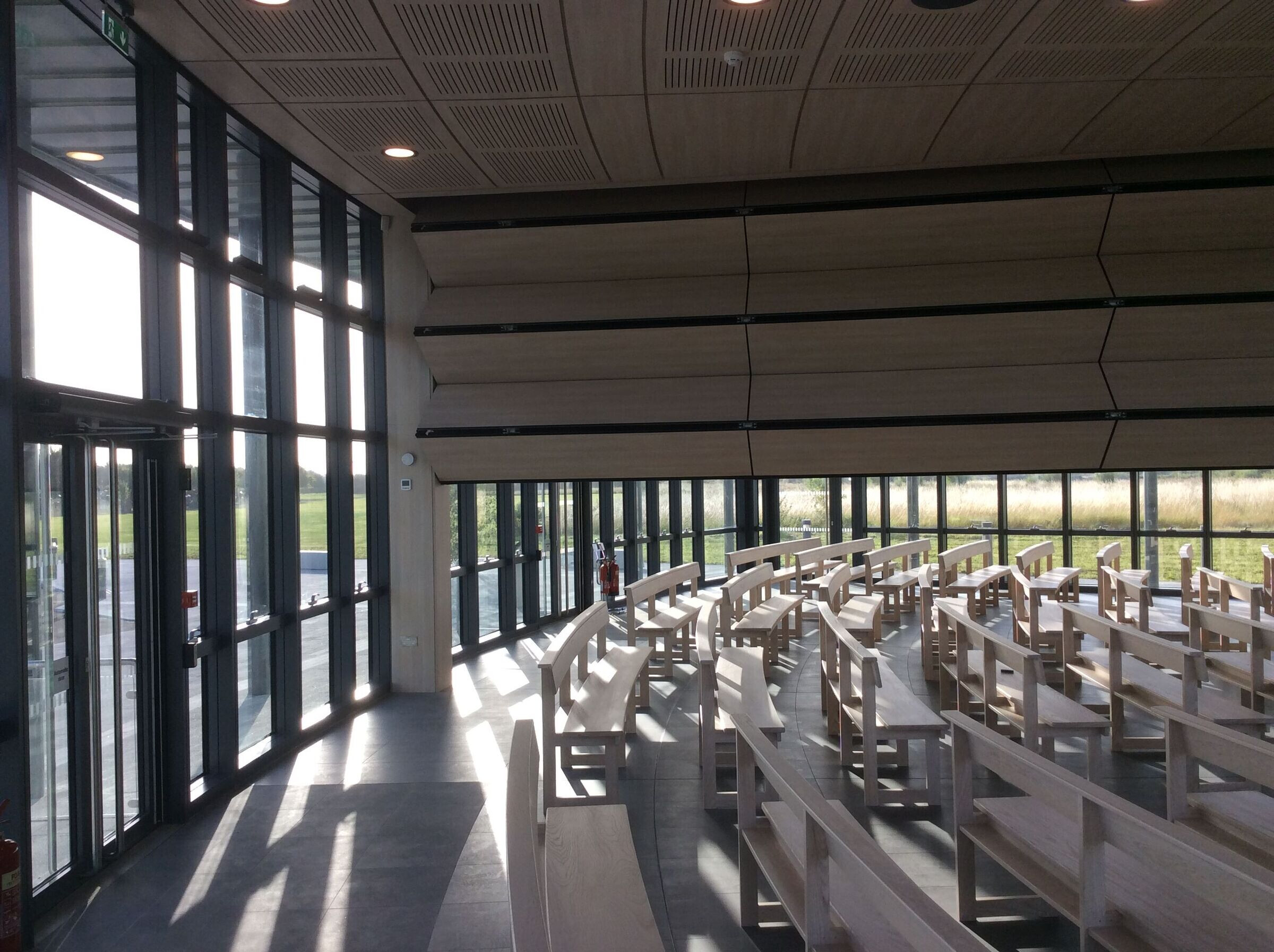 The completed installation fulfilled everyone's requirements and is much lauded by the building owners and users.