Real estate services firm Cushman & Wakefield renewed a long-term lease for its Washington, D.C., office at 2101 L Street NW. The company relocated to the fifth floor, occupying more than 38,000 square feet, for its next generation workplace. The new office was designed by HGA's workplace team of interior architects and designers, lighting designers, MEP (mechanical, electrical, and plumbing) engineers and hardware specialists who worked in coordination with Cushman & Wakefield's workplace innovation and change management experts.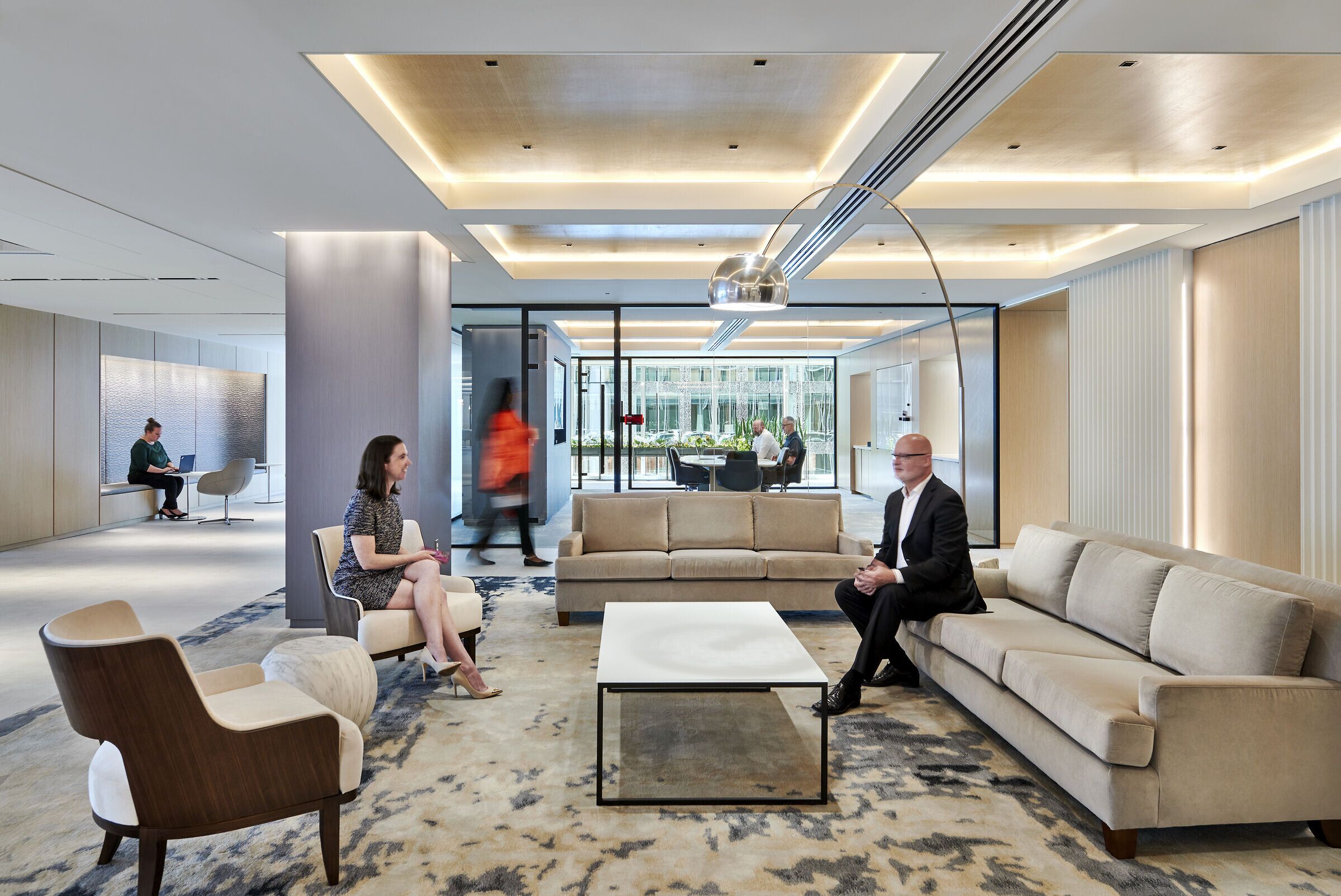 Incorporating Cushman & Wakefield's award-winning workplace guidelines, the vision for the new, headquarters' office was driven by experience, with a multitude of environments to enable work across physical and virtual realities while providing a place that employees want to come to work, collaborate, learn, and succeed.
HGA utilized a highly interactive approach, partnering with Cushman & Wakefield, and keeping them at the center of the design process. The result was exceptional space that encourages social interaction, collaboration and relationship building, while offering workplace functionality and efficiency.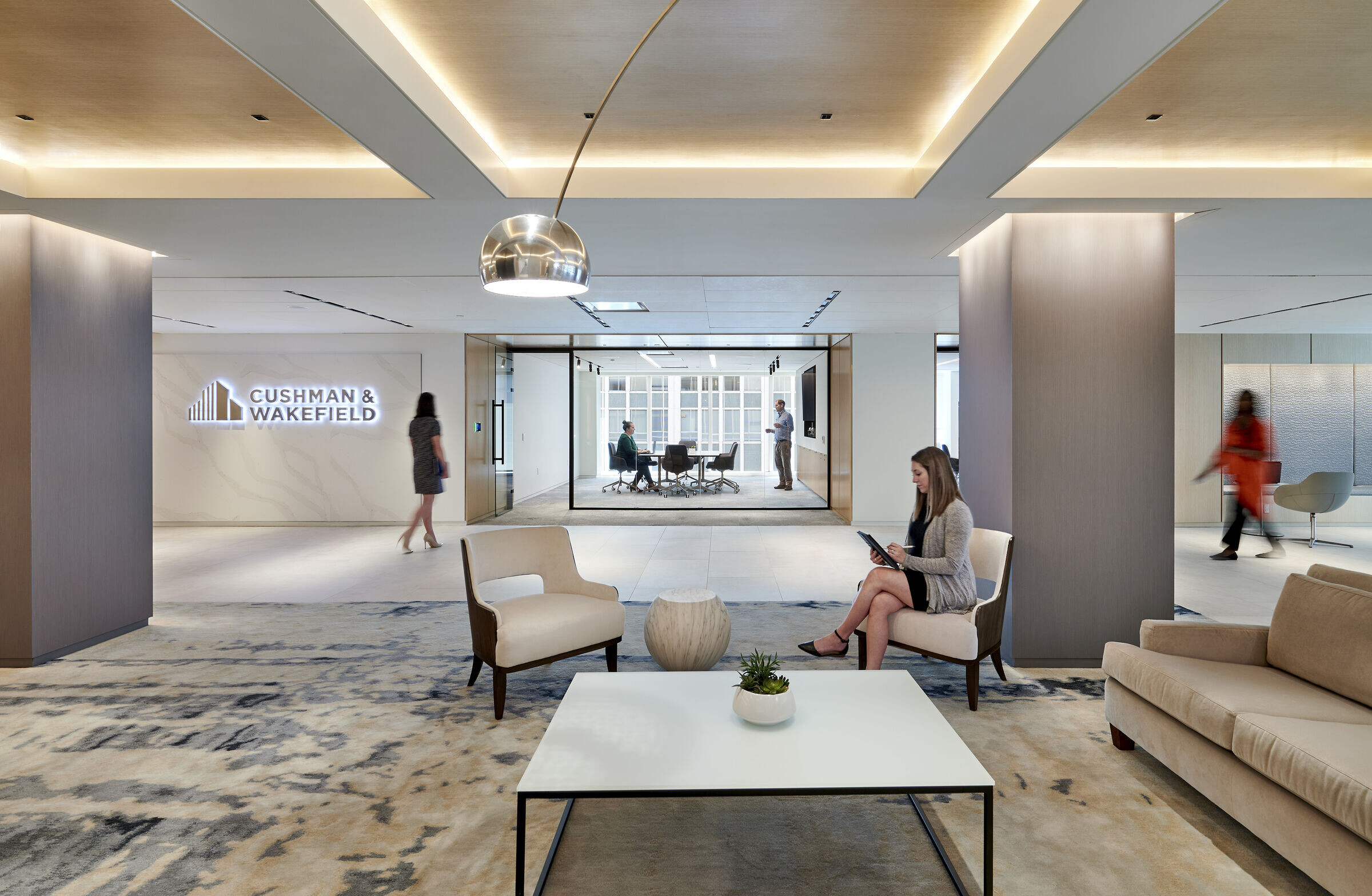 Data collected showed that employees desired more cross-pollination, both to improve company culture and create new business opportunities that leverage Cushman & Wakefield's entire platform. HGA's workplace innovation and change management experts thoughtfully considered how proximity, pathways, acoustics, events and intersections can encourage an inclusive culture and facilitate new thinking.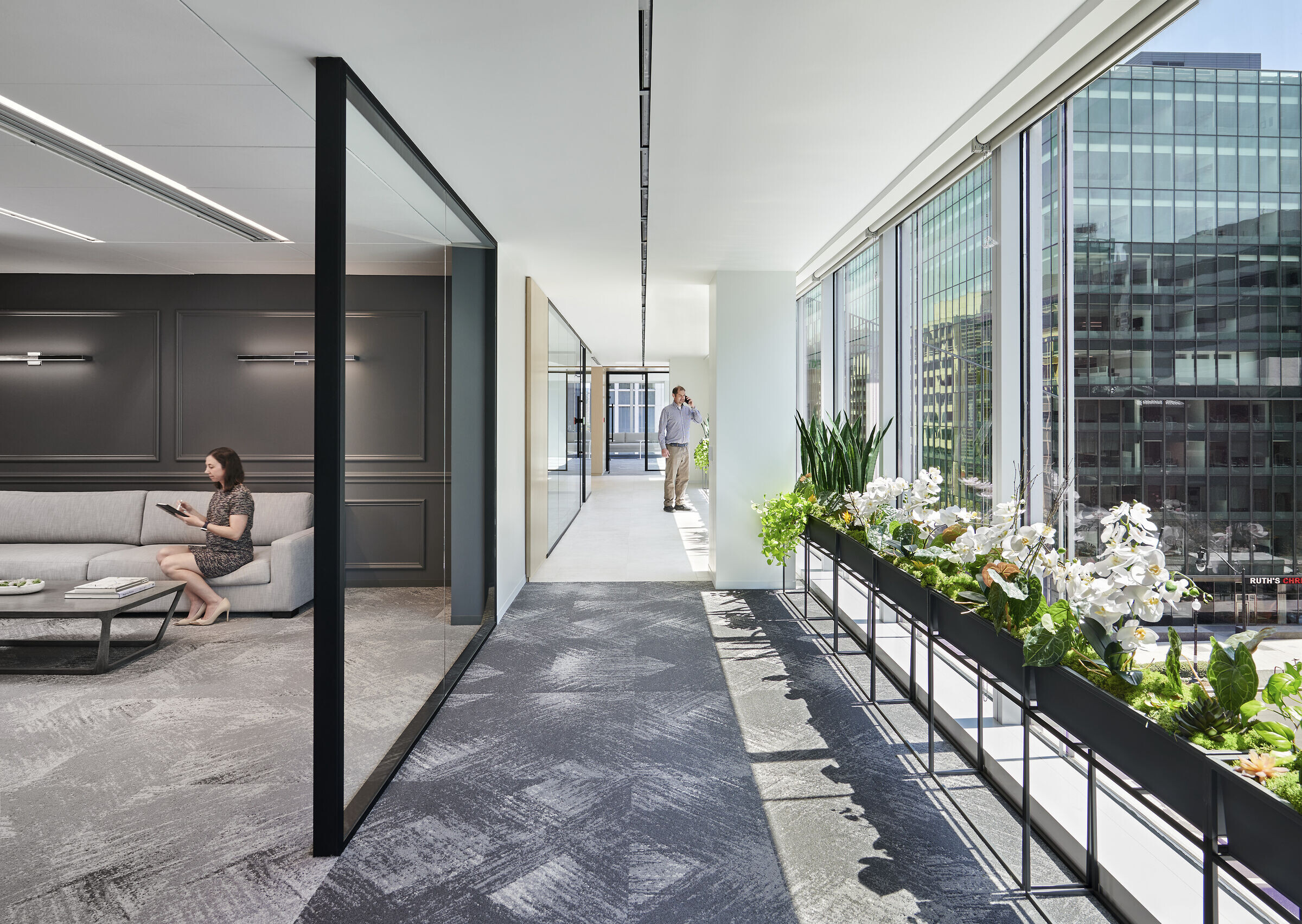 The office features a hospitality-driven, client-facing reception area, called the Arena, and offers amenities including a lounge with a full pantry, a pool table, a bar with beer on tap for certain meetings, and a game room for employees.
Situated on each side of the Arena are spaces dedicated to collaborating and socializing. The workplace offers a diverse range of reservable spaces to meet the needs of privacy, collaboration and wellness, as well as targeted areas that can transform to support different office modes, from heads-down to happy hour. The Arena and other central hubs throughout the space will draw employees and visitors in to connect.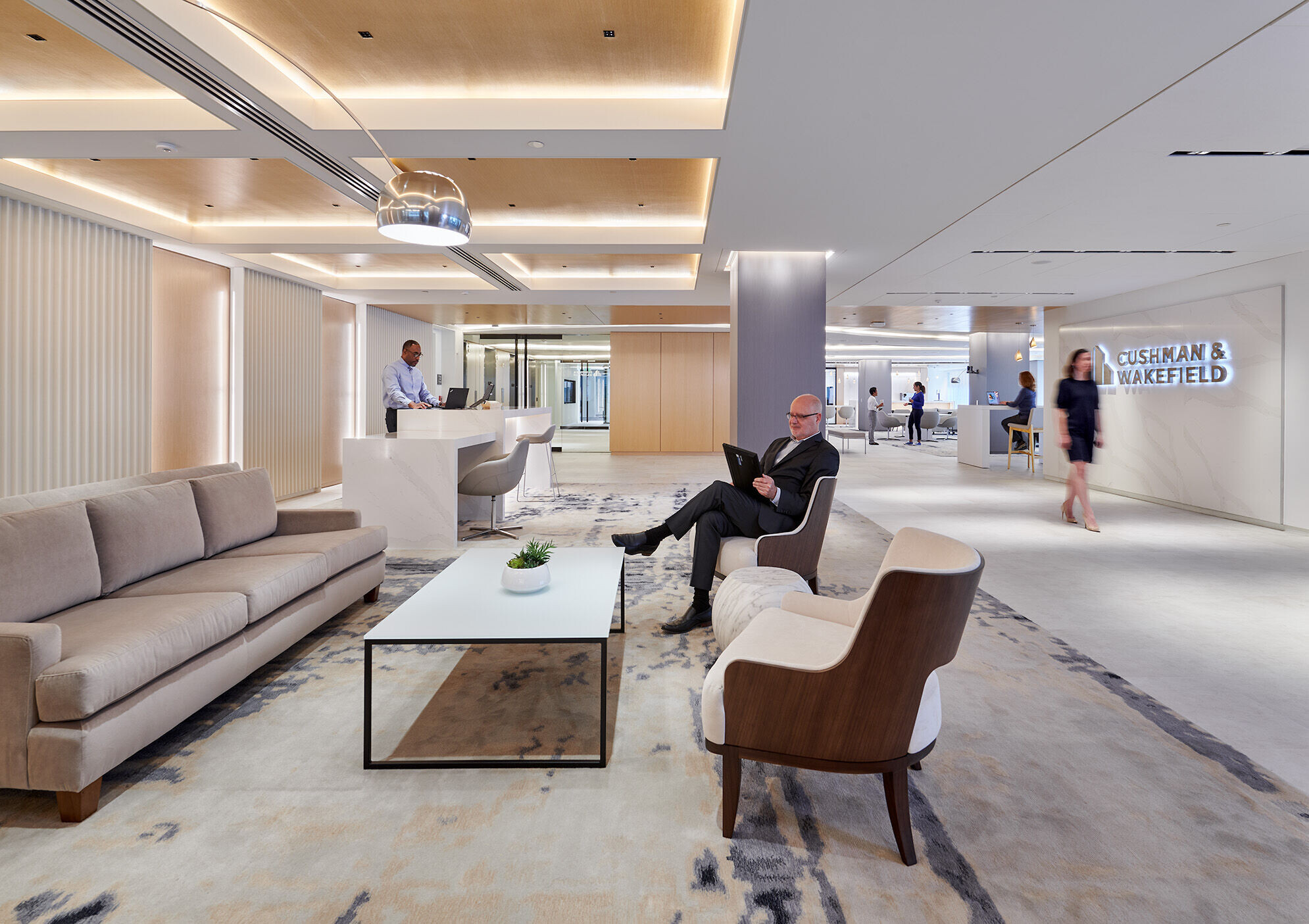 Designed to be a full floor smaller than their previous space in the same building, Cushman & Wakefield's new D.C. central office is the first new workspace the global real estate services provider has designed since Covid-19 transformed the way people work. The new office will be experimental, allowing the company to observe how their employees collaborate, determine their priorities, and identify new trends as it looks to help other offices rethink their post-pandemic spaces.
Team:
Gensler Design Lab - preliminary programming
Netrix - audio-visual consultant
Henricksen - office furniture specialist
JBG SMITH - building owner and operator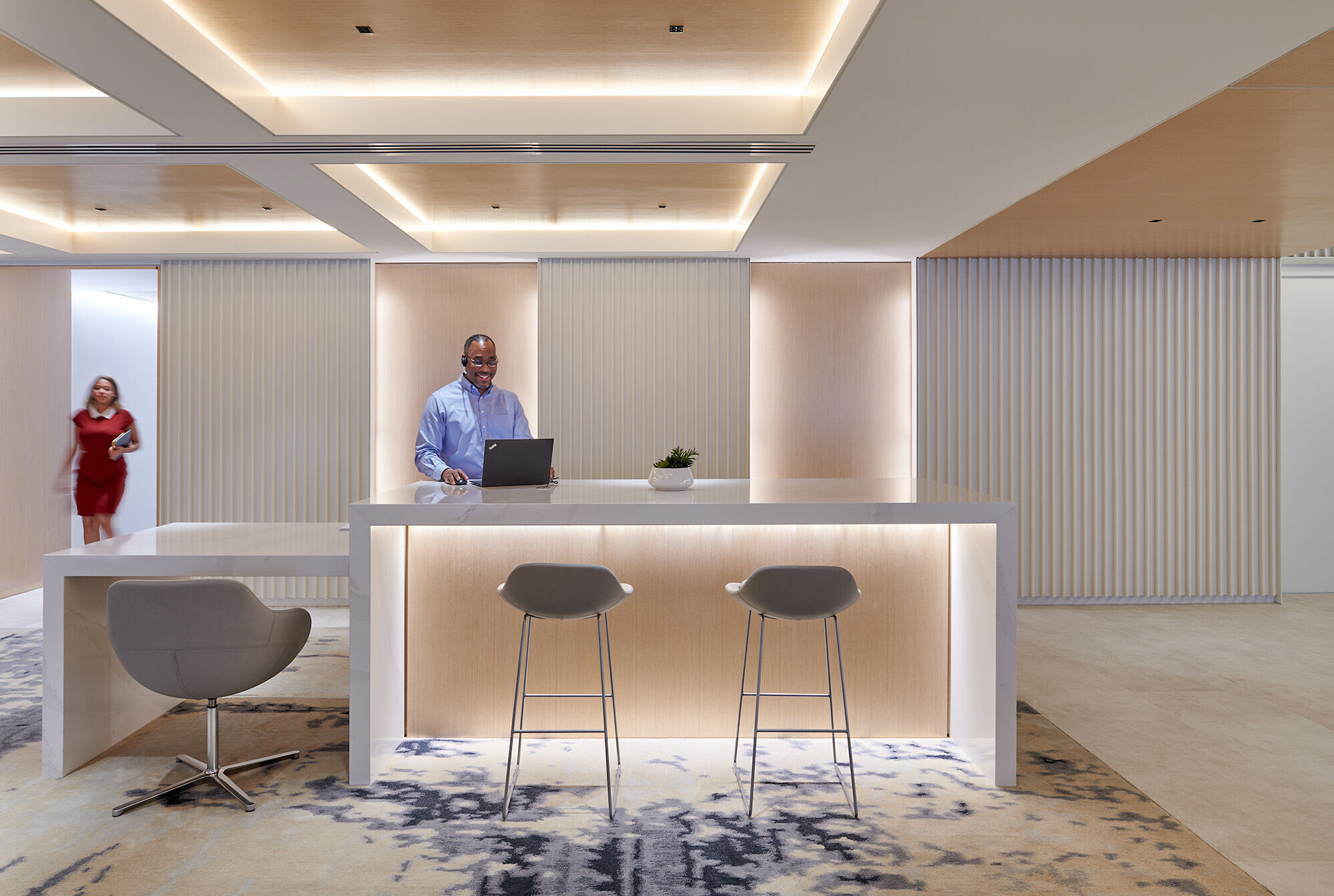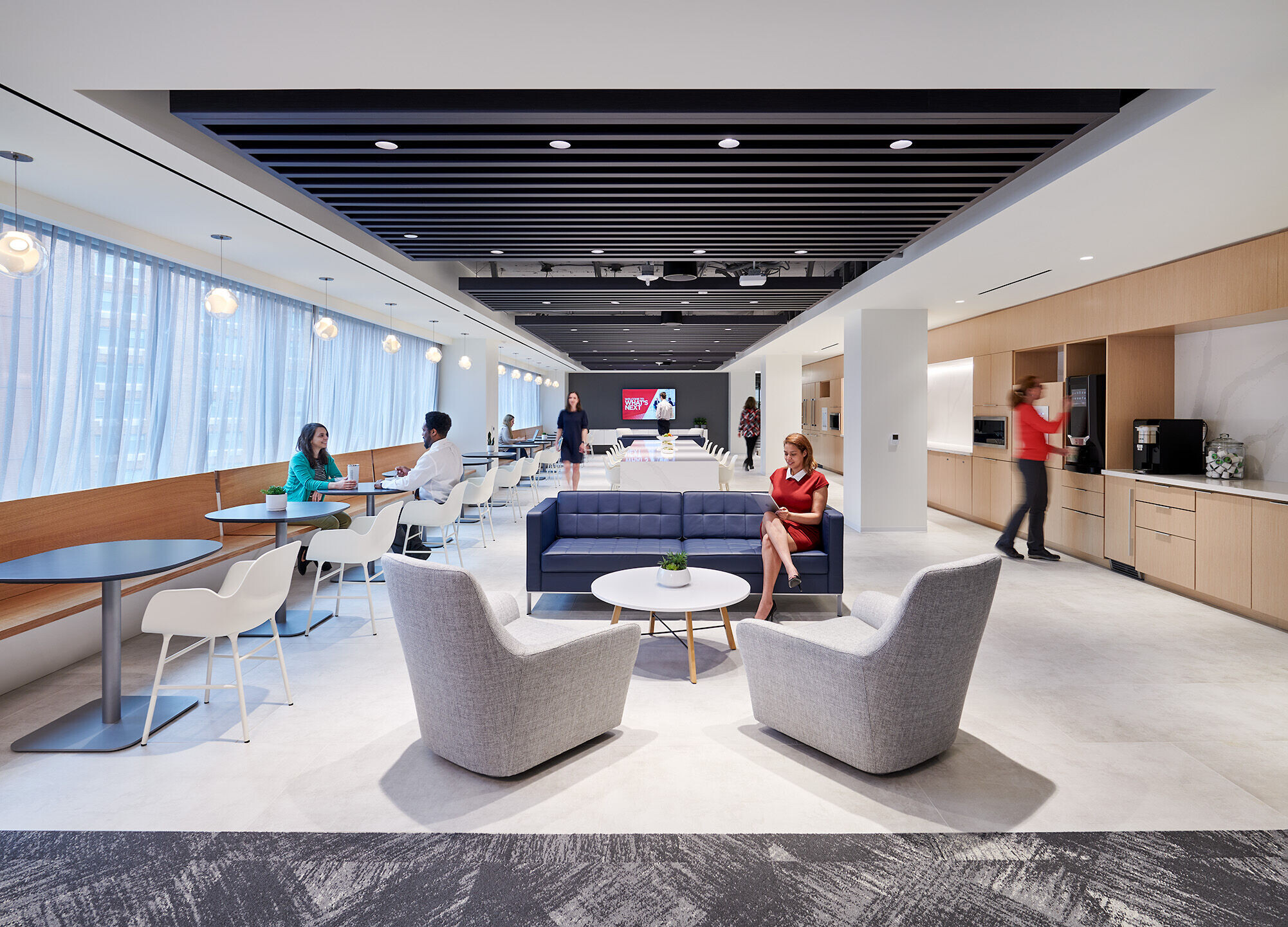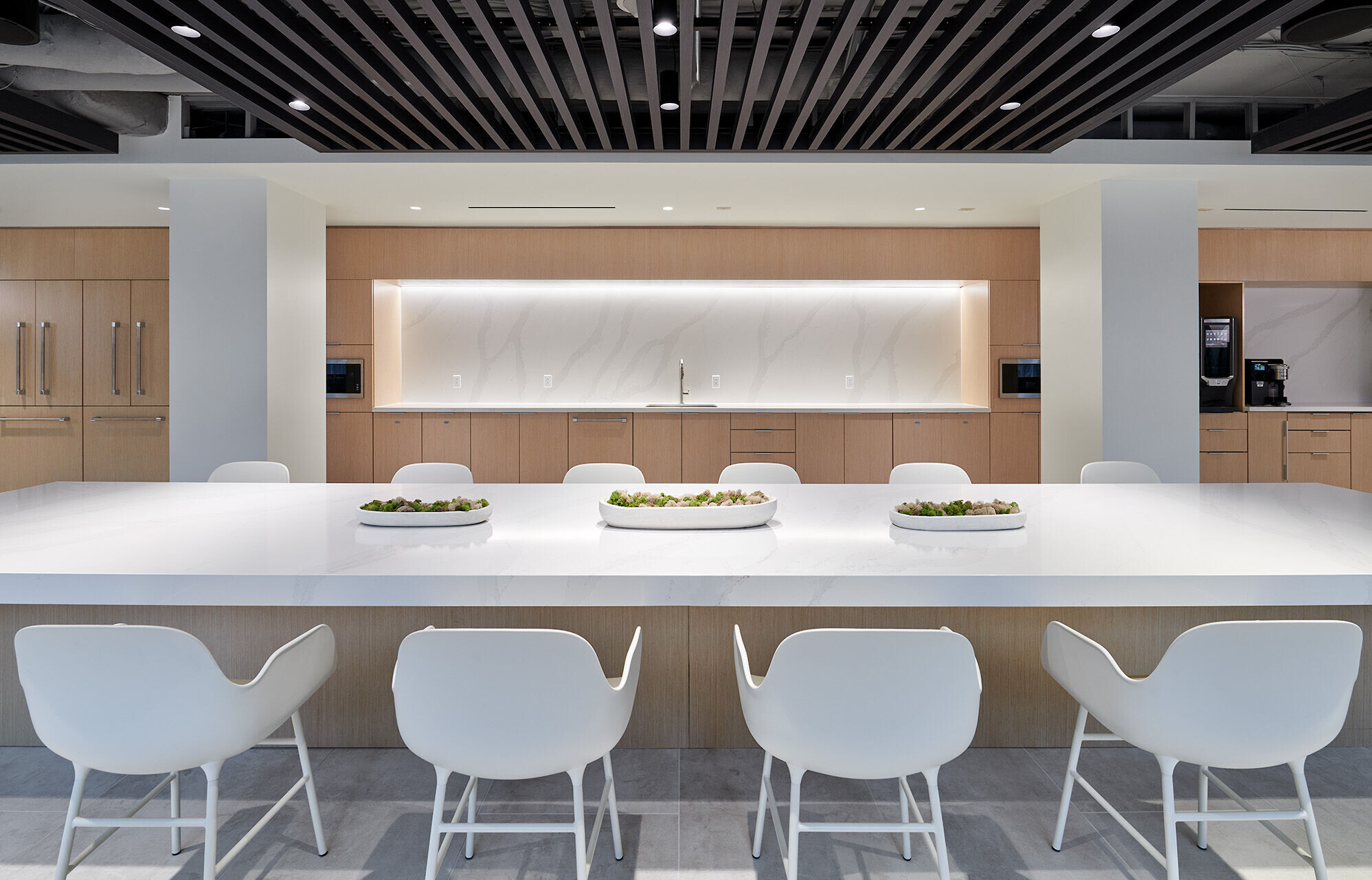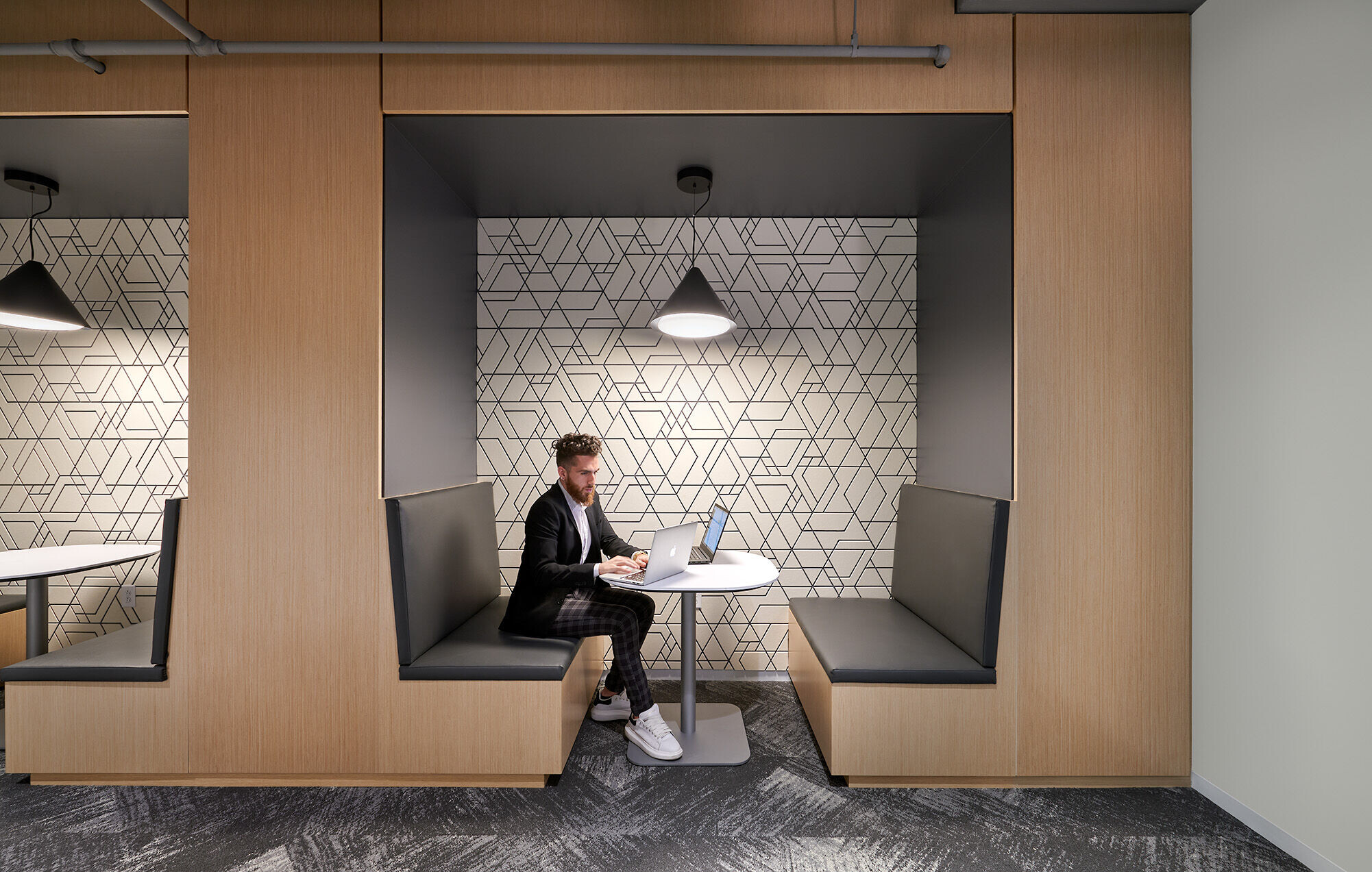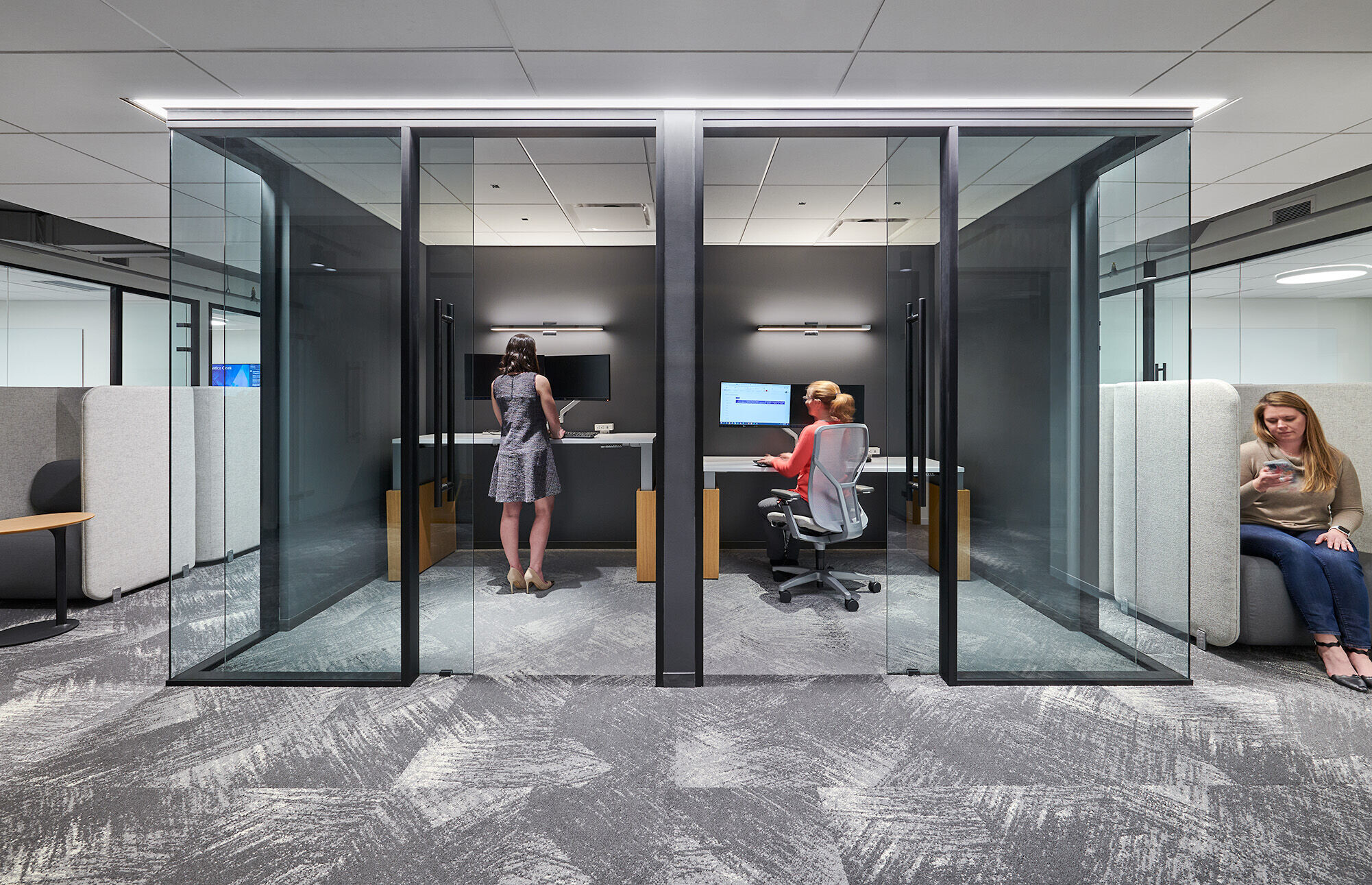 Material Used:
1. Carpet- Bentley Mills
2. Custom Rug- Jamie Stern Design
3. Porcelain Floor- Atlas Concorde
4. Demountable Walls- dHive
5. Accent Walls- Kirei
6. Felt booths - Filzfelt
7. Fabrics- Luum& Architex
8. Metal Ceilings and Column Covers – Pure + Freeform
9. Wall panels and Drapery- Carnegie
10. Countertops- Silestone, LG Hauys and Wilsonart
11. Vinyl Wallcovering (Game Room) – MDC
12. Wood Ceiling Wallcovering- Wolf Gordon