The De President apartment complex in The Hague is part of the redevelopment of the outdated office area on The Hague's verhulstplein in Stadshoudersplantsoen. The project comprises various flats, owner-occupied flats, several penthouses and a two-storey car park. The new building is located on the corner of Conradkade and President Kennedylaan.

The façade artwork 'Nature and Technology' was located on the then old vacant office premises. This was skillfully dismantled during the demolition and later placed back on the end wall of the new building.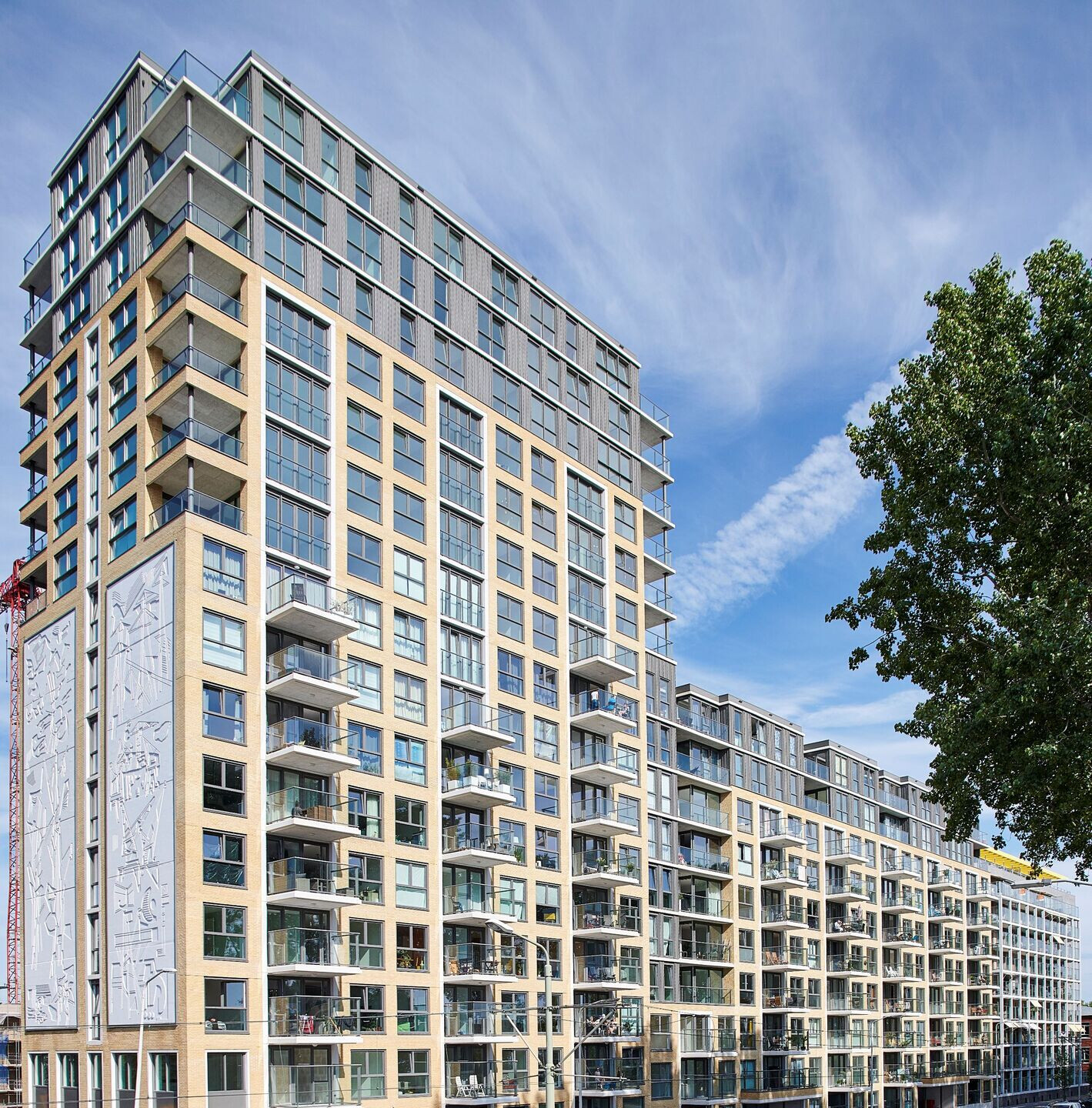 The new building has a variety of built-up facades, including brick, clean precast concrete and metal facade profiles from ArcelorMittal Construction's Specials division.
The latter facade profiles are located in the upper floors of the building in the colour 7037 as a kind of crown.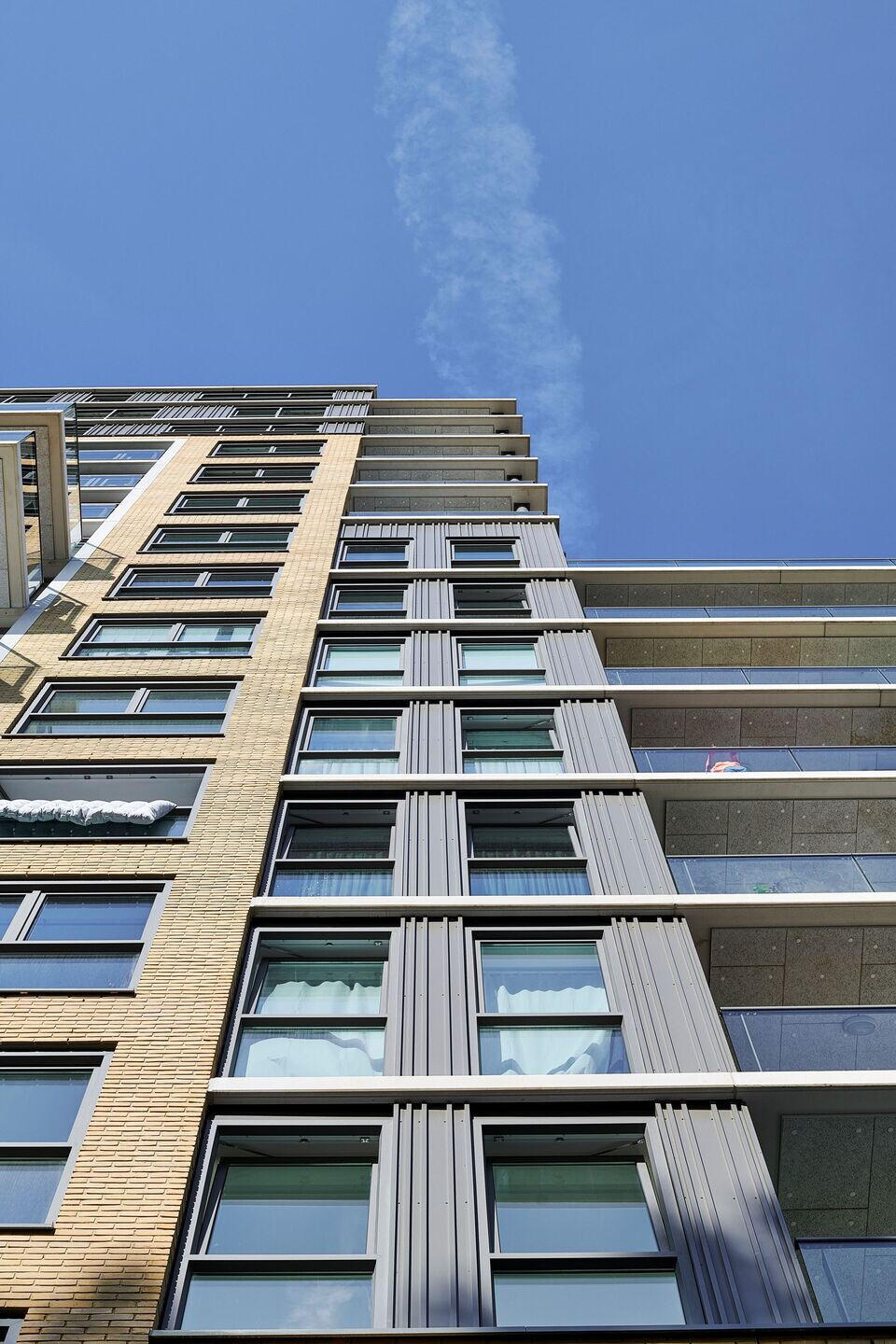 This colour is made in one of the most durable coatings, namely Hairexcel. The coating, pre-painted coil, has a thickness of 60mu, is very colourfast (RUV4), is well corrosion resistant (RC5) and has a gloss level of 30% (GU30).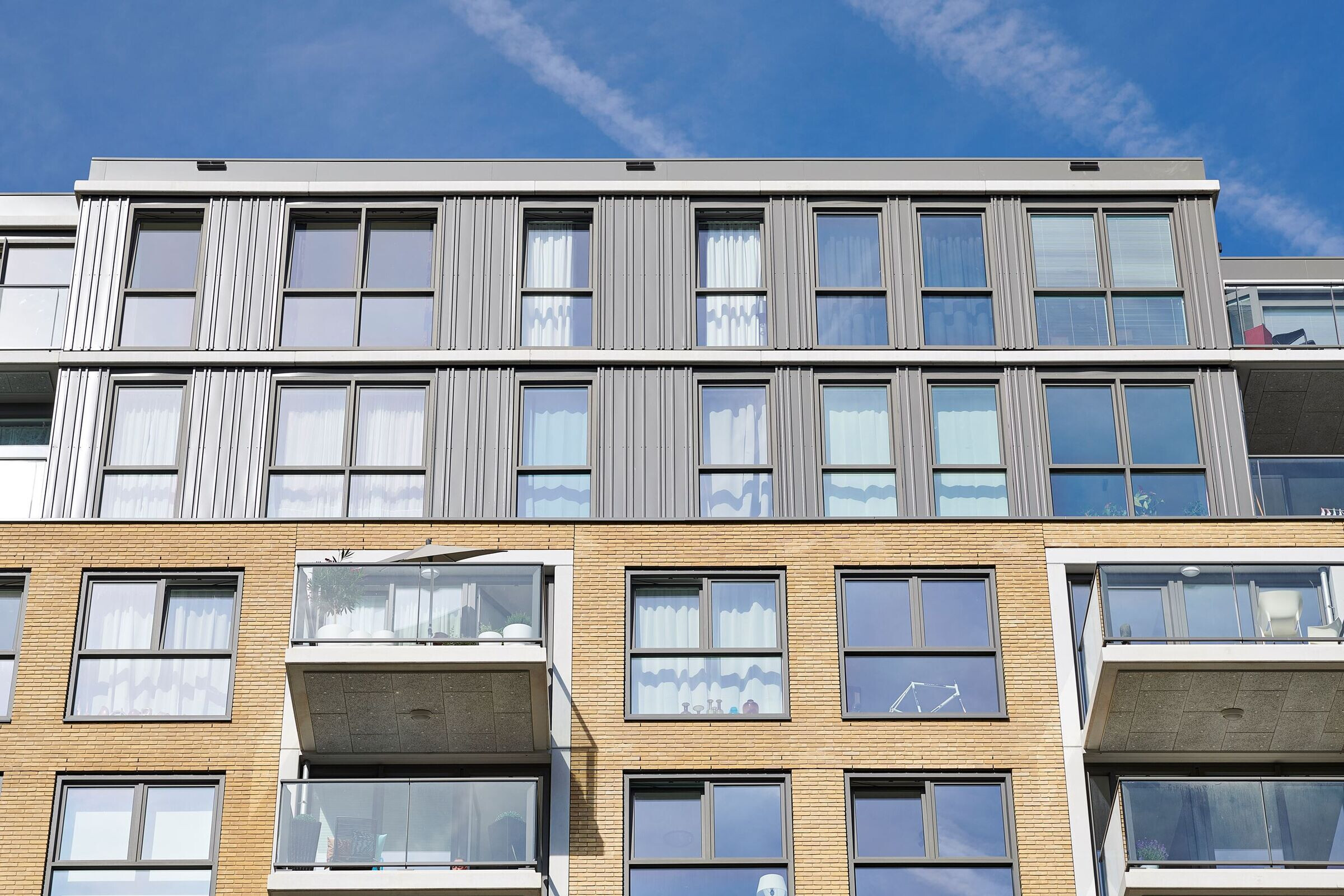 For the shape of the pre-painted metal profiles, the 'hand-made' Creneo Block 30 from ArcelorMittal Construction dep was chosen. Specials in different variants. Because these façade profiles are produced by hand, this offered an incredible amount of freedom to produce various connecting corner pieces and various types of flashings.
Architect: Klunder Architecten Rotterdam
Construction: Heembouw Roelofarendsveen
Engineering & installation metal façade: Bijlbouw Alblasserdam
System: Creneo Block 30
Coating: Hairexcel 60
Color: 7035