The culture of the minimum. Project for a "sushi restaurant" in the historic centre of Perugia, where the comparison with the Japanese culture of the minimum and the exaltation of the "wound" has led to highlight the distinctions between pre-existence and addition.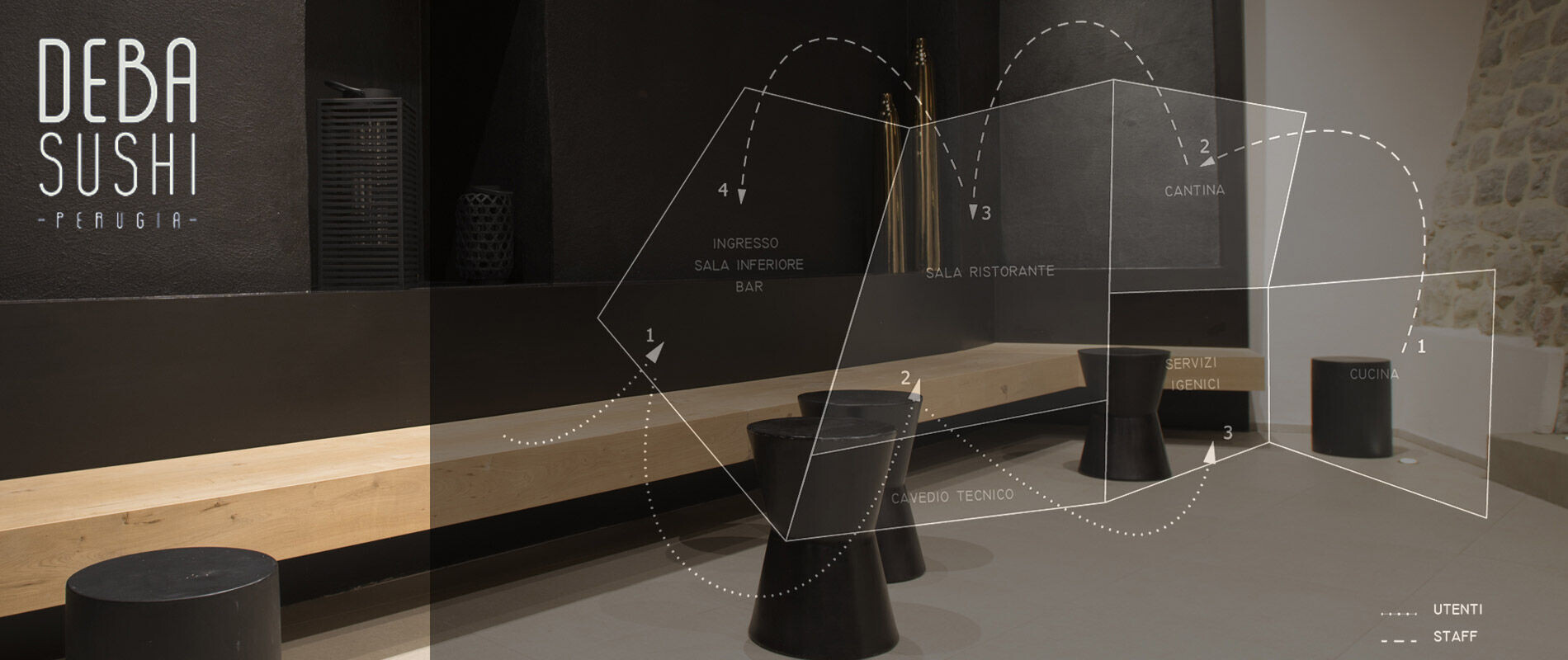 The restaurant occupies a few rooms on the ground floor of a historic, listed building, adjacent to the more famous Palazzo Conestabile della Staffa, in the historic centre.
The design is based on a logic of stratification in the formal, material and organisational aspects of the new architectural elements.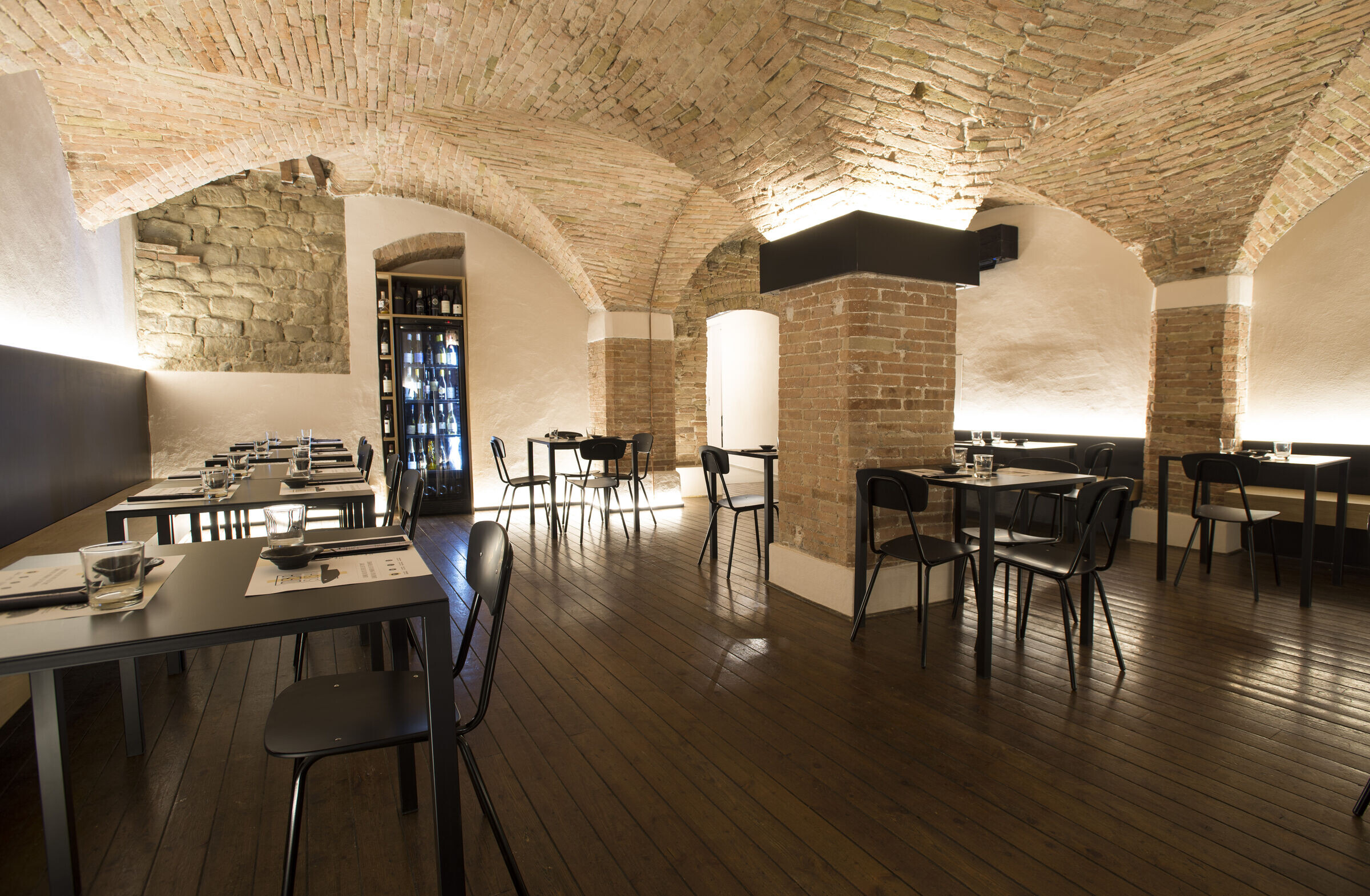 These are conceived not as isolated presences but as fragments of an architectural system inserted within the existing one that seeks to stitch together, in a continuity of narration, the spatial and perceptive episodes of historical value.
The choice was made to emphasise the discontinuity of the materials through a clear disconnection, often achieved by means of lines of light or open colour contrasts: all the elements of recent or contemporary age have been isolated from the older layers with a semi-opaque black paint or through the use of steel. The wooden benches that run along the edges of the various compartments are given the task of mediating with the non-linear shapes and geometries of the existing building.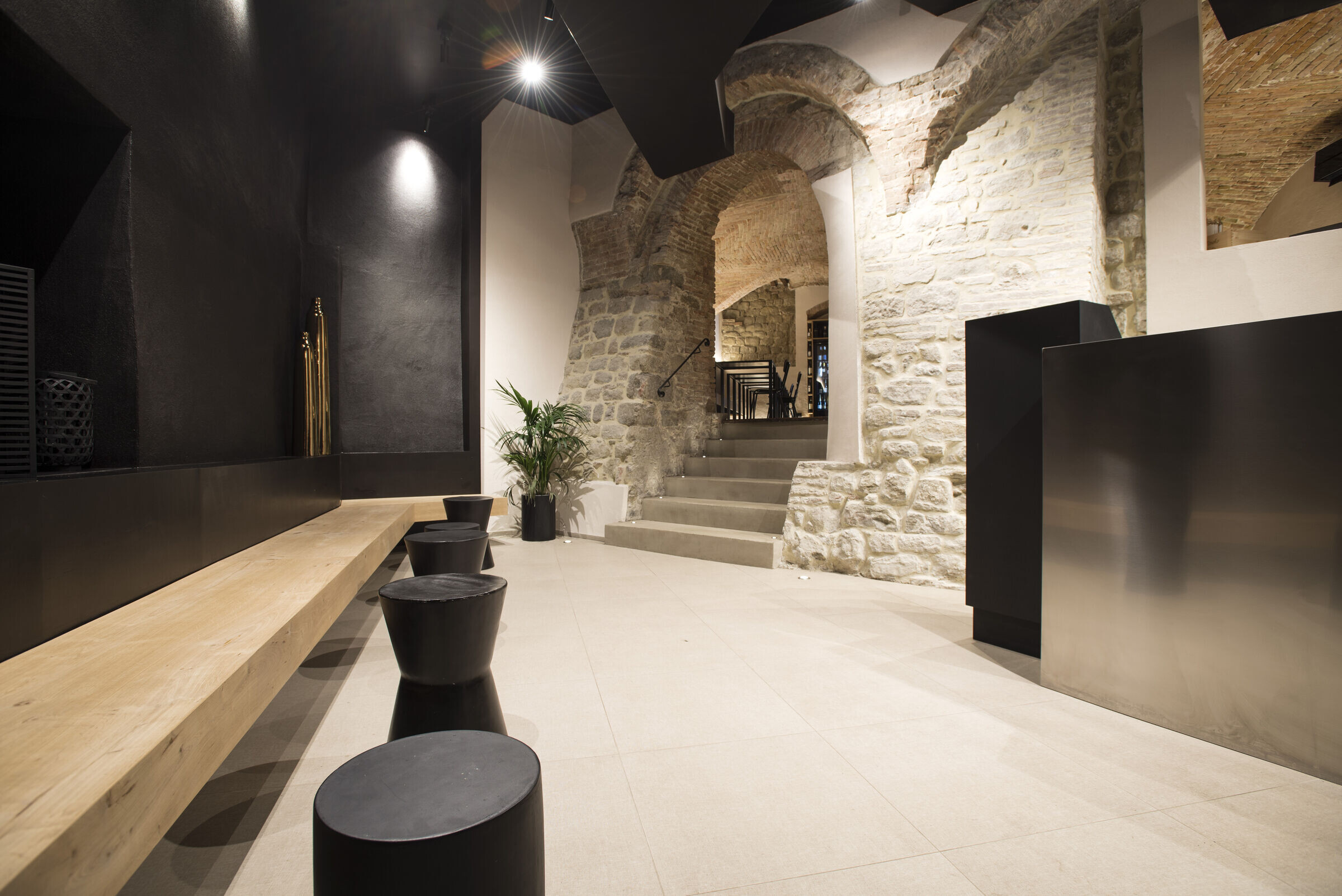 The volume, which is now the entrance to the building, added more recently (in the 1960s) than the building was founded, has saturated a space that was previously outside, taking in part of the façade and the original volumes. This structure made of reinforced concrete beams and a concrete slab created the opportunity (since it had no constraints) to insert expressive and contemporary components in which the technological problem of installing an air conditioning and air exchange machine is converted into a scenographic opportunity: a lithoid with tentacles suspended in the air to take in and send out air from the upper space with no openings to the outside.