Together with Deca Packaging Group, 2DVW Architects has designed a new head office that fits in with the innovative, future-oriented and ambitious character of this company. The result is a building which integrates all the group's business units.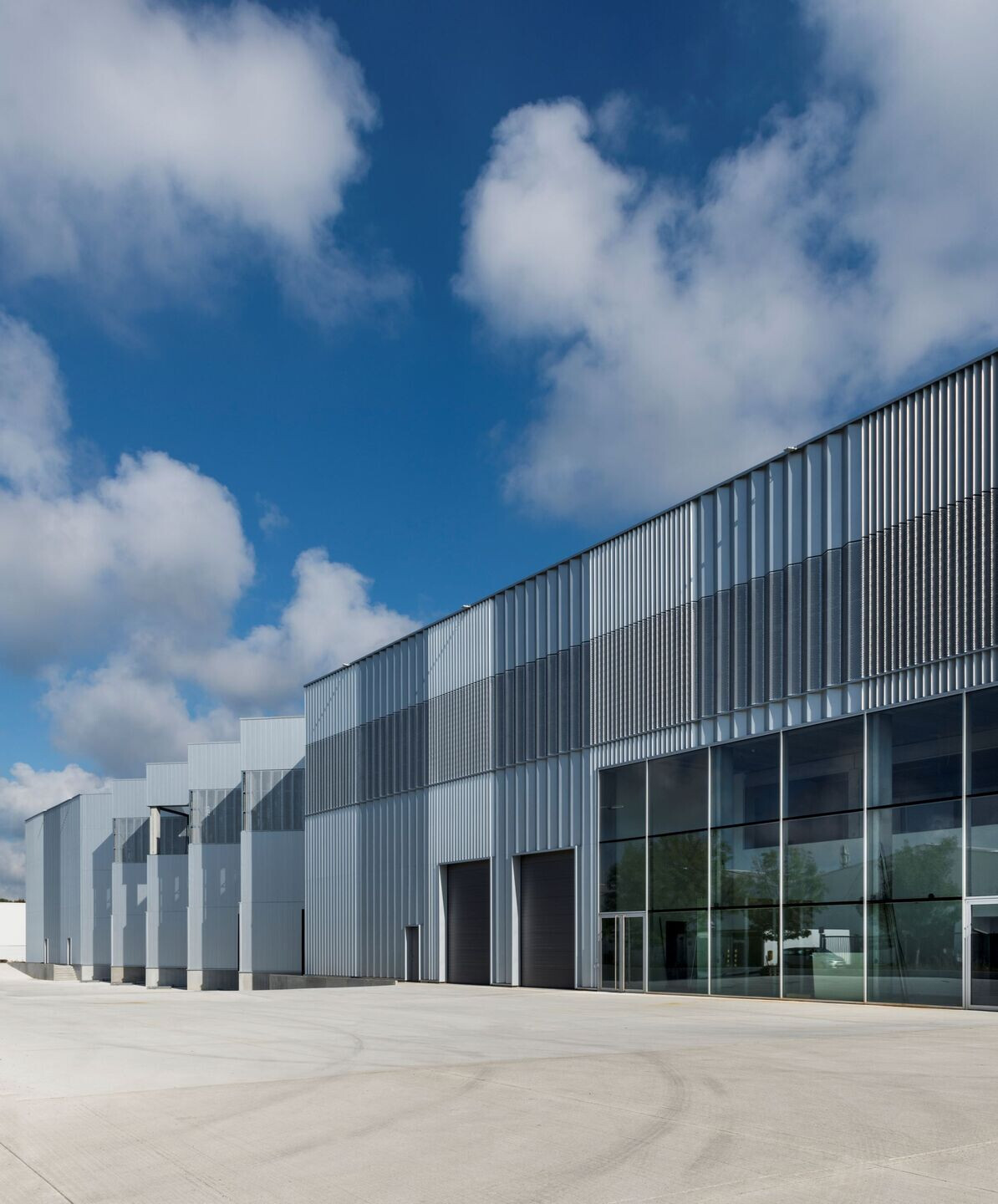 All the business units together in one building.
At the front, the loading and unloading facilities and the entrance to the offices determine the image. To the north are the injection moulding halls with their own office area, to the west the workshops and storage.
Facade profiles
The entire building is clad with steel profiles. By varying the angles of the Isis point profiles, the shadow-light effect is played with.
The image changes with the position of the sun and thus changes depending on the time of day. "No standard metal cladding was used, but this Isis custom point profile was worked out together with the Specials department within the ArcelorMittal Construction group," says the firm.
In the end, the facade consists of three different Isis profiles. By creating the Isis point profiles at different angles, a play of light is created. This creates a particularly varied appearance despite the fact that the coating is the same everywhere.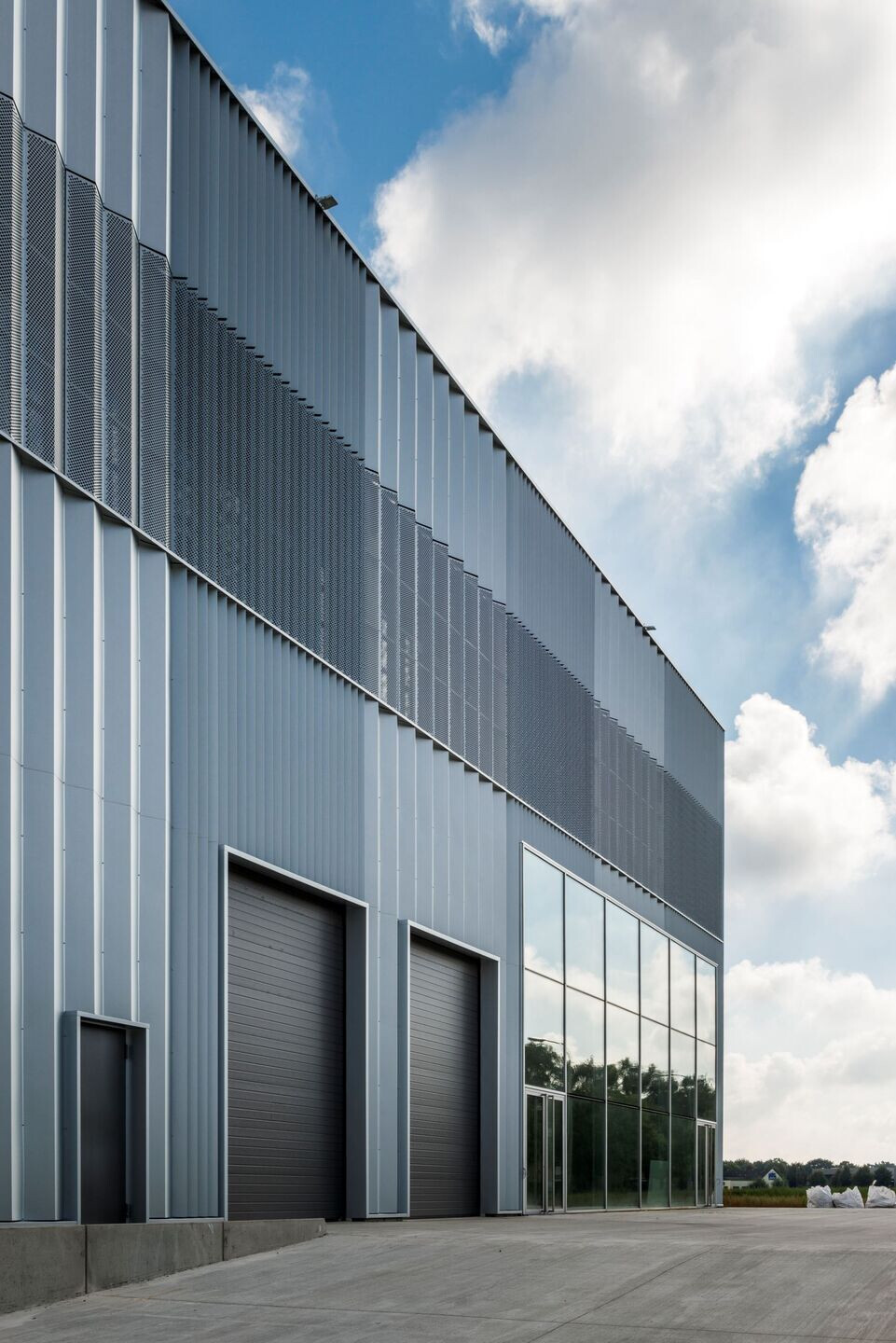 Perforated profiles
At the office, the glazed façade sections are fitted with movable sunshades made up of perforated Isis profiles. These sunshades can be opened like 'traditional' shutters.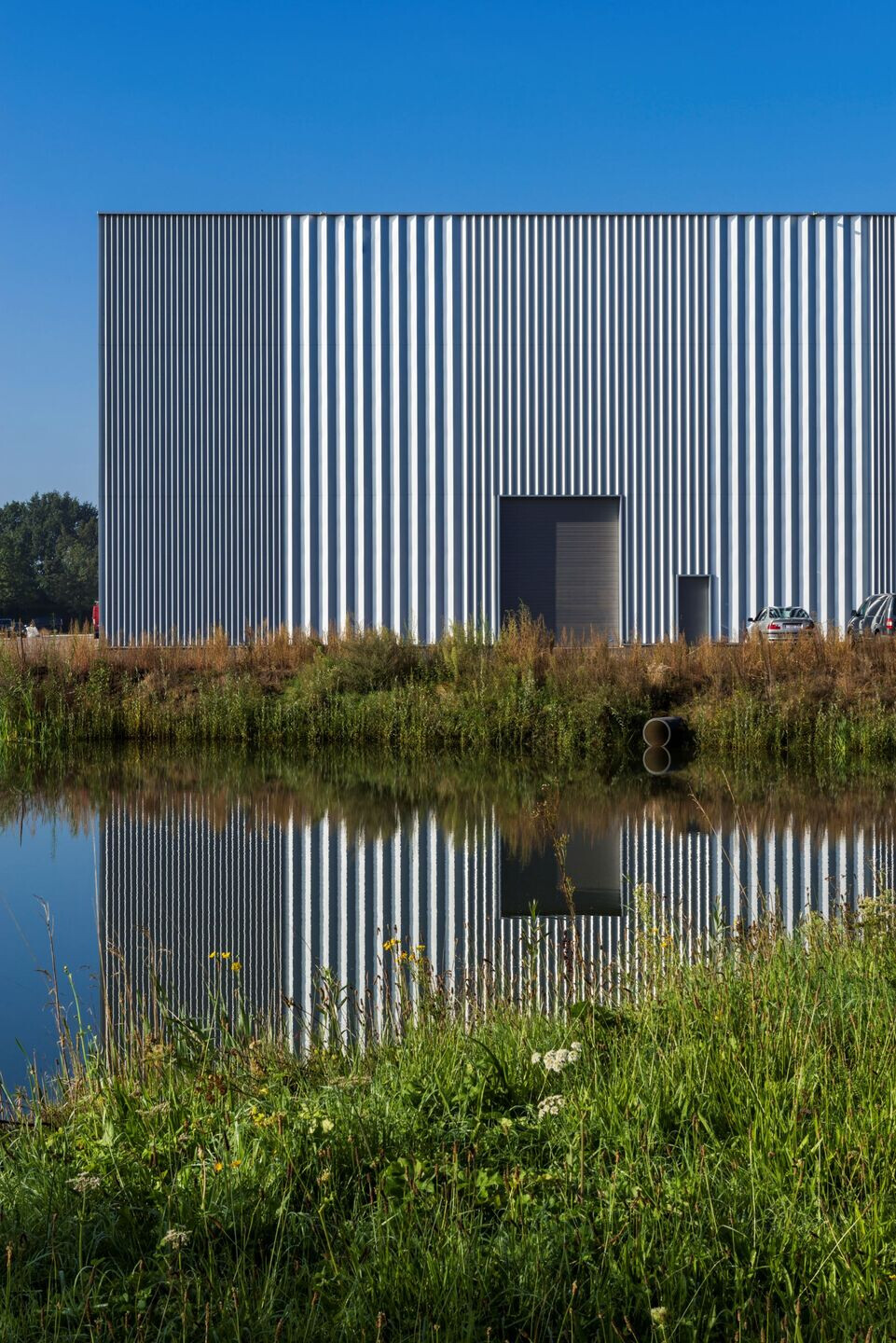 Architect: 2DVW Architects - Johan de Wachter Rotterdam
System: Isis custom 150
Thickness: varying depending on type