In a wooded area around the city of Lokeren (Belgium), there was a (holiday) house of a notary.
The house was old, lacking in character, and absolutely did not meet today's requirements of a home. The building was not isolated and had little relationship with the environment.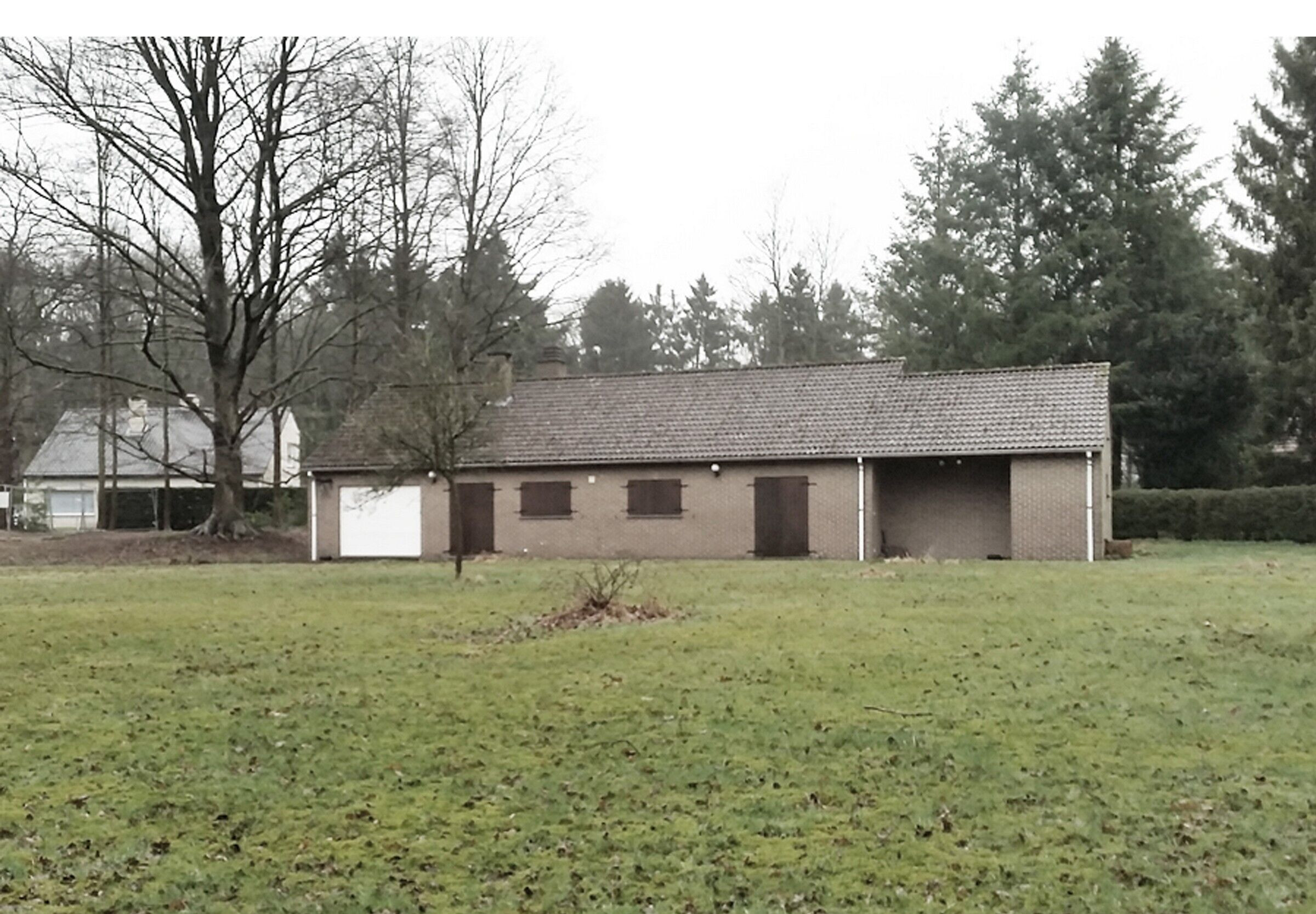 The new owners fell in love with the environment and the green. To meet their wishes and program the house needed to undergo a makeover. The brief of the clients didn't fit the footprint of the house. In addition, the slightly tilted roof was unusable for housing spaces. From a circular point of view, it was decided to proceed with a major energetic renovation. The roof volume was removed and a new volume has been added. This volume houses the children's room. One could call it their home on top.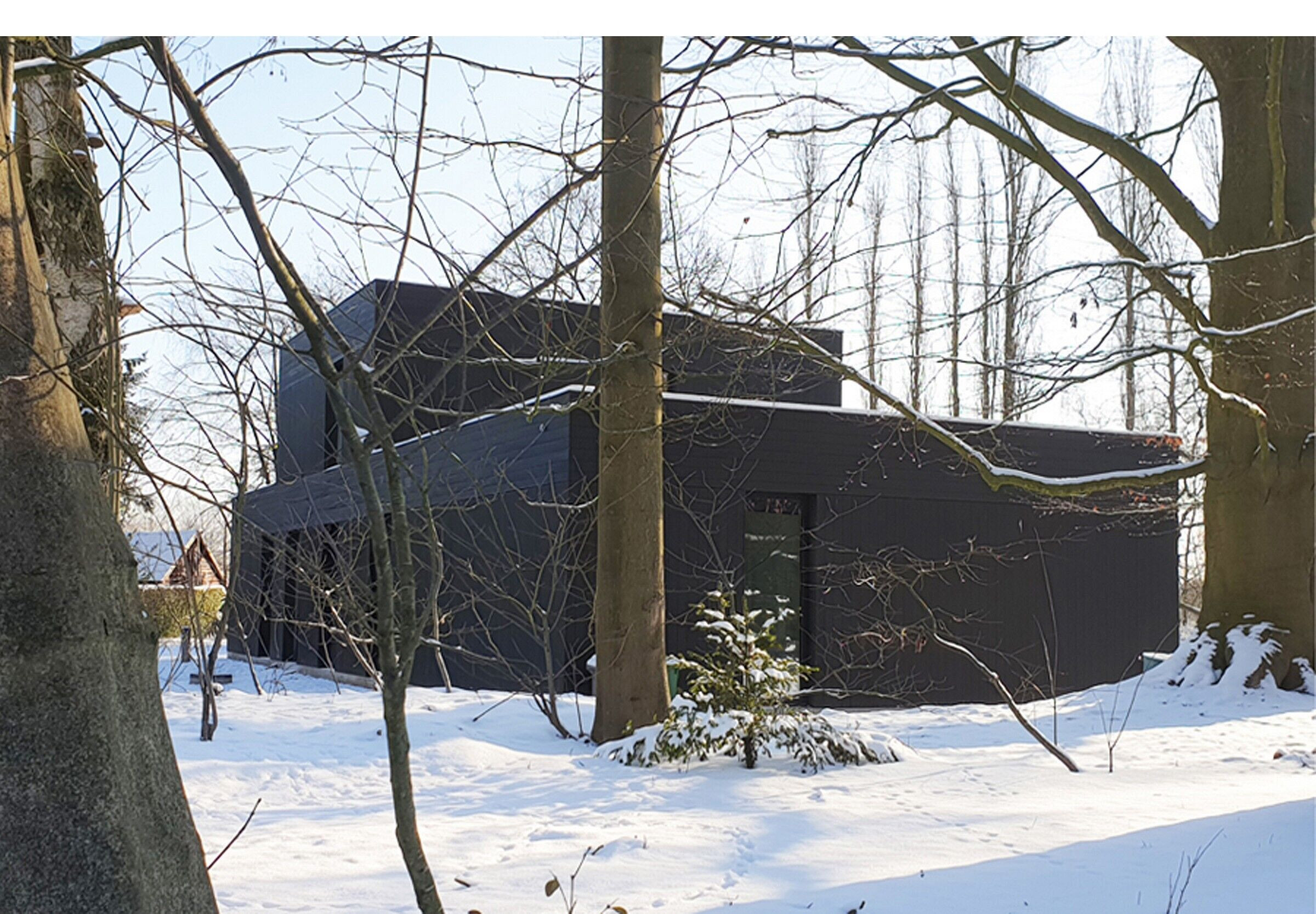 In order to make a project that made it possible for lifelong living, the client was supported in the choice to have his bedroom on the groundfloor. Today, the plot is experienced 360 degrees from the different spaces. What felt before as an enclosed house with no relation to what was around, feels now as a bright house with maximum experience of the surroundings. Spaces were linked and supporting functions form volumes that give the living spaces intimacy.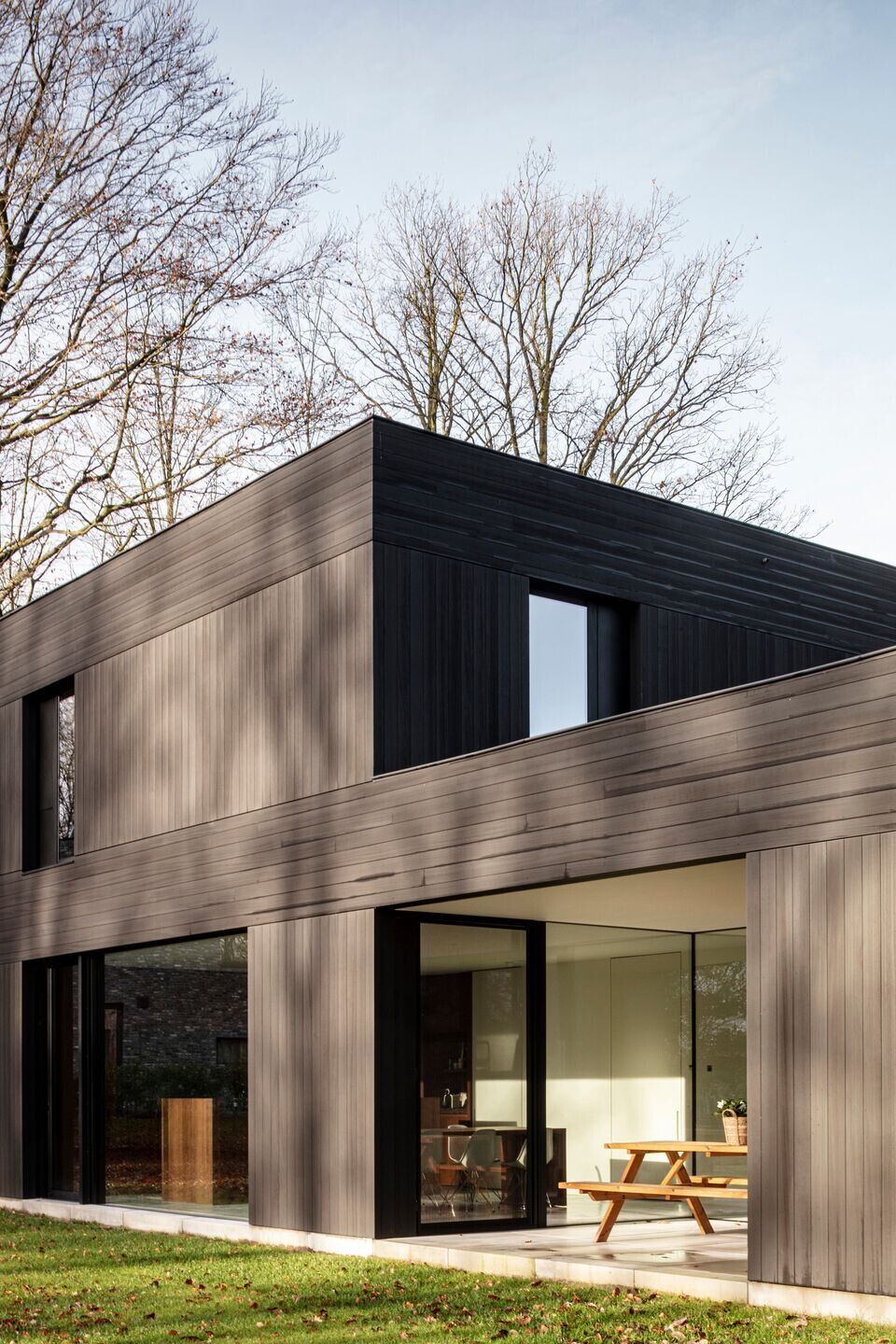 The old house was energetically substandard and was transformed into a house that meets todays new-build requirements. The house was completely stripped for this. Insulation, invisible blinds and new techniques were provided. But above all, the impact on the environment was minimized. A conscious decision was mad not to install additional foundations. This also determined the choice of materials for the building. They had to be lightweight as the foundation soles were not wide enough. A wooden façade felt like a logical choice.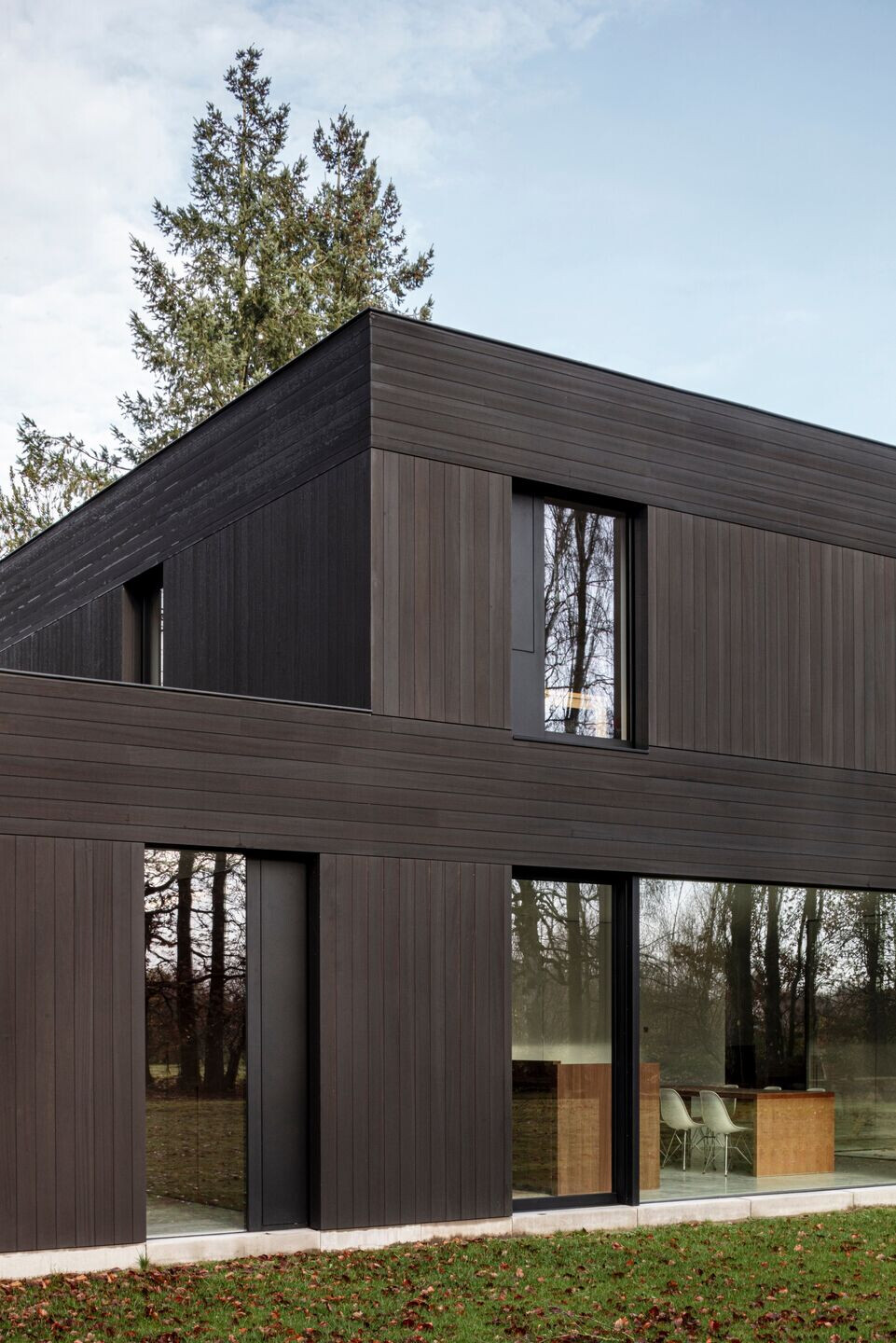 The plint of the building was places in such way that they could ever be removed again. The thermal inertia of the building was increased by replacing the wooden structures with pots and beams. However, the above provides an answer the question on how to deal with existing structure and make them future proof. The house has undergone such a radical transformation that it is now ready for the future. But also from the point of view of lifelong living.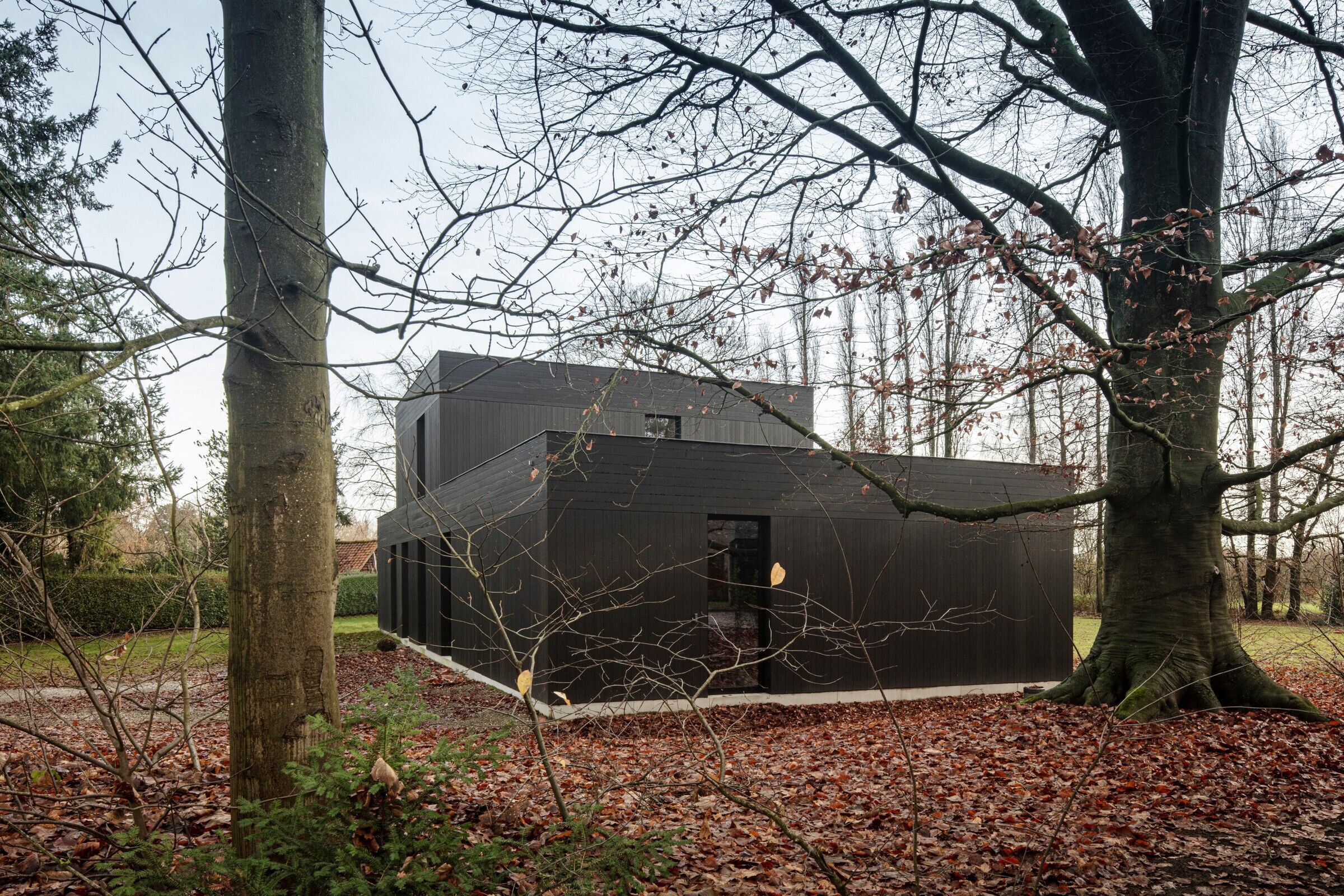 Moreover, the sober and pure choice of materials make the house subordinate to the green environment. The black wooden façade make the building unobtrusive and forms a backdrop for the lovely green around. If you do not know what the house looked like before, one could easily forget that this indeed is a renovation.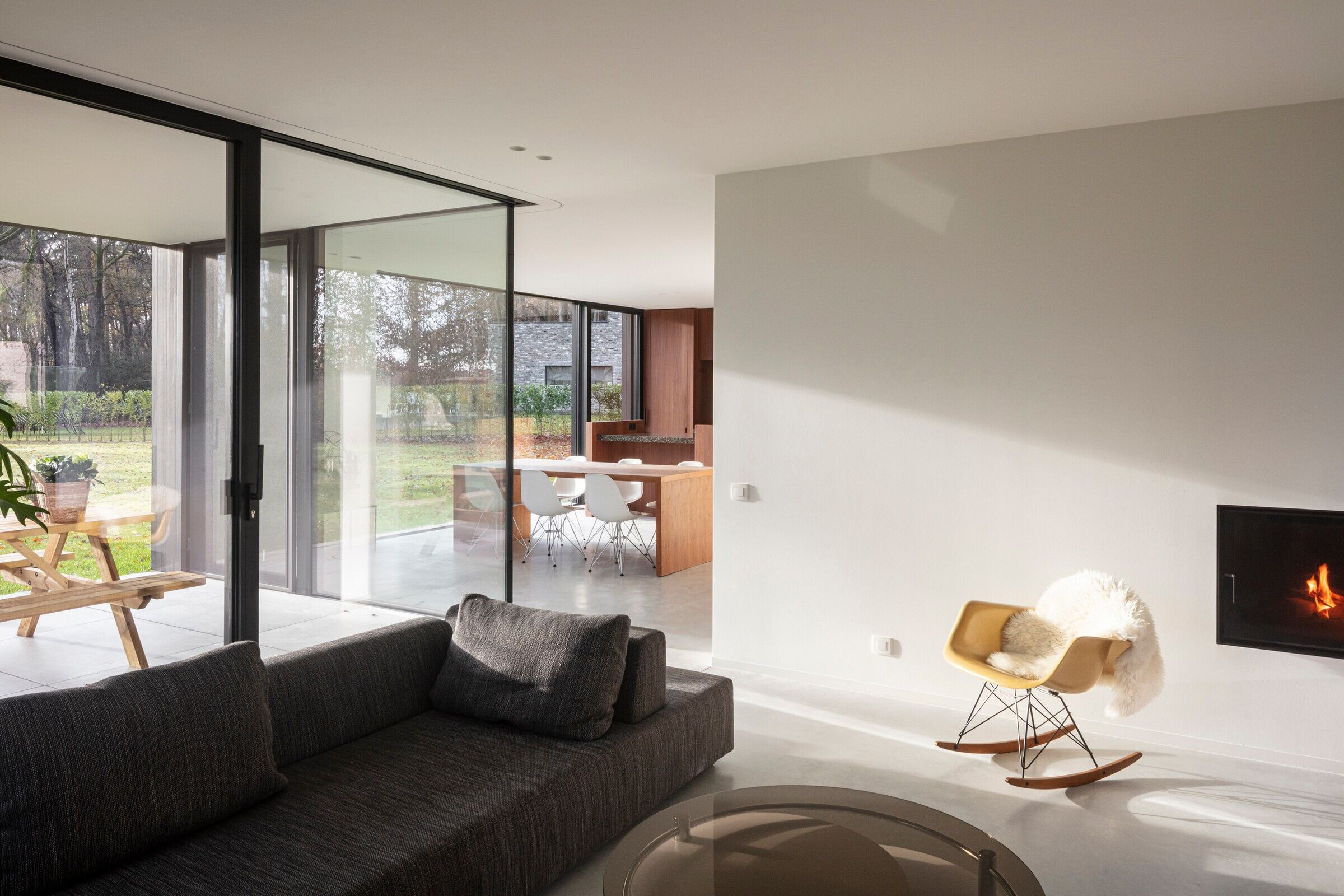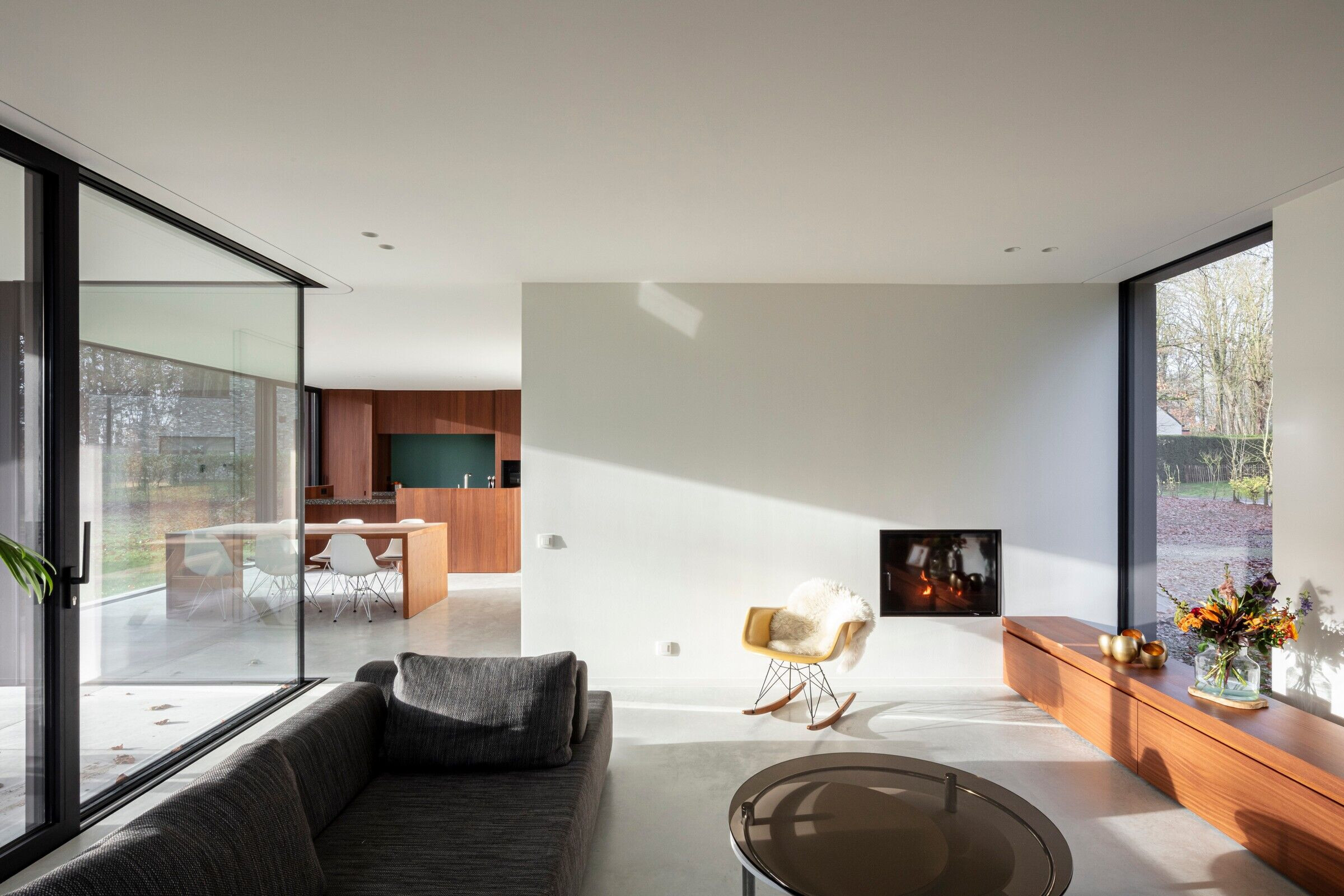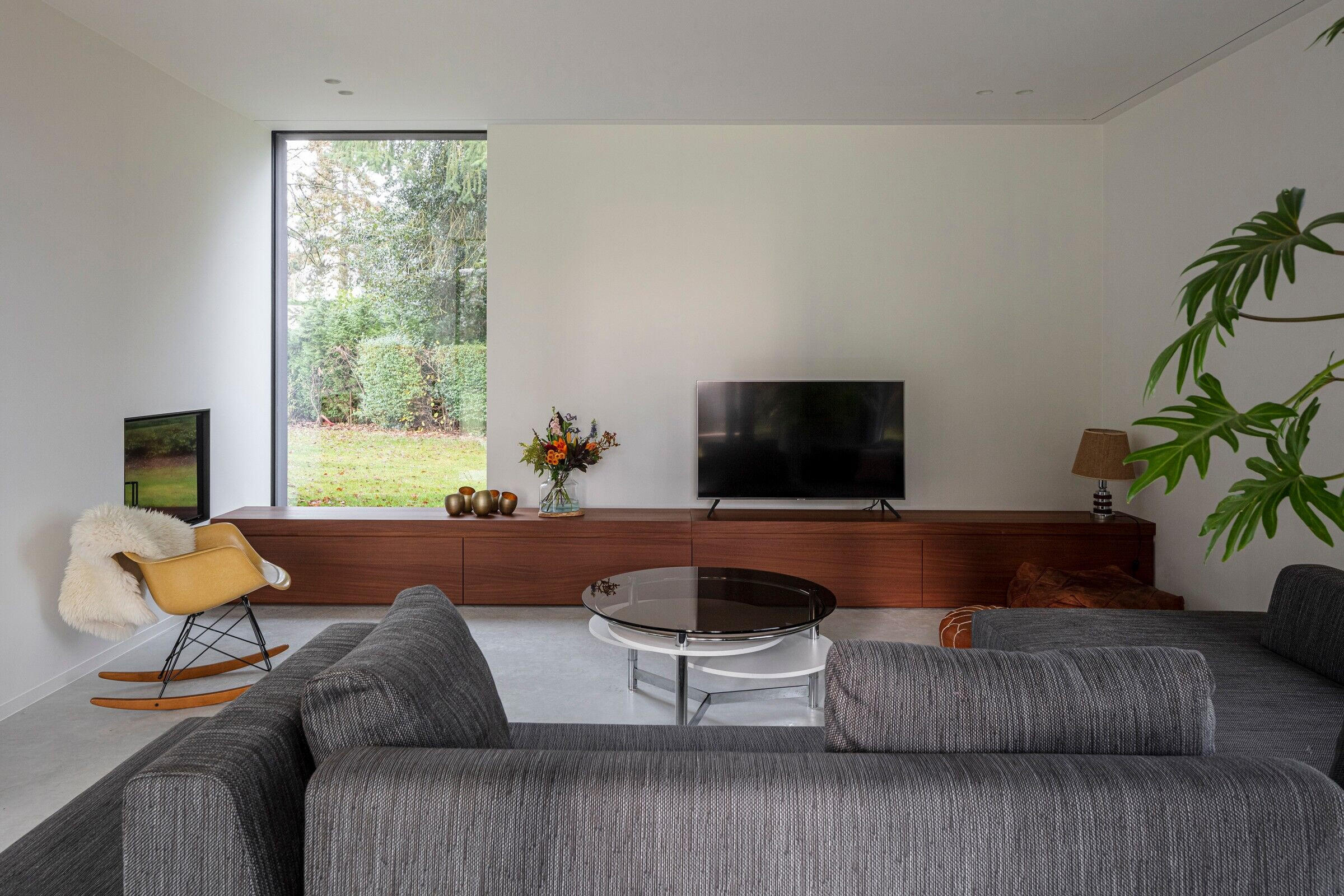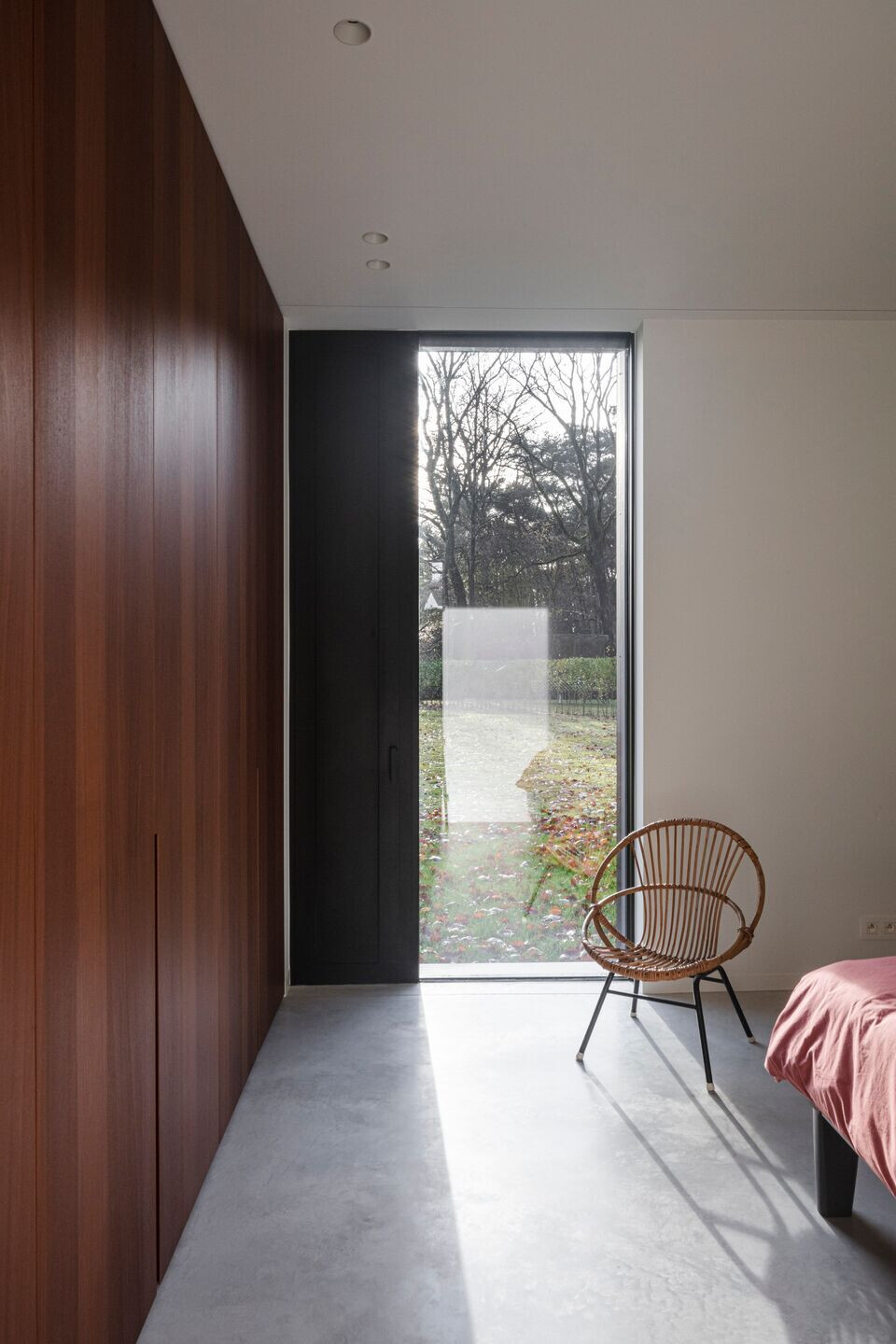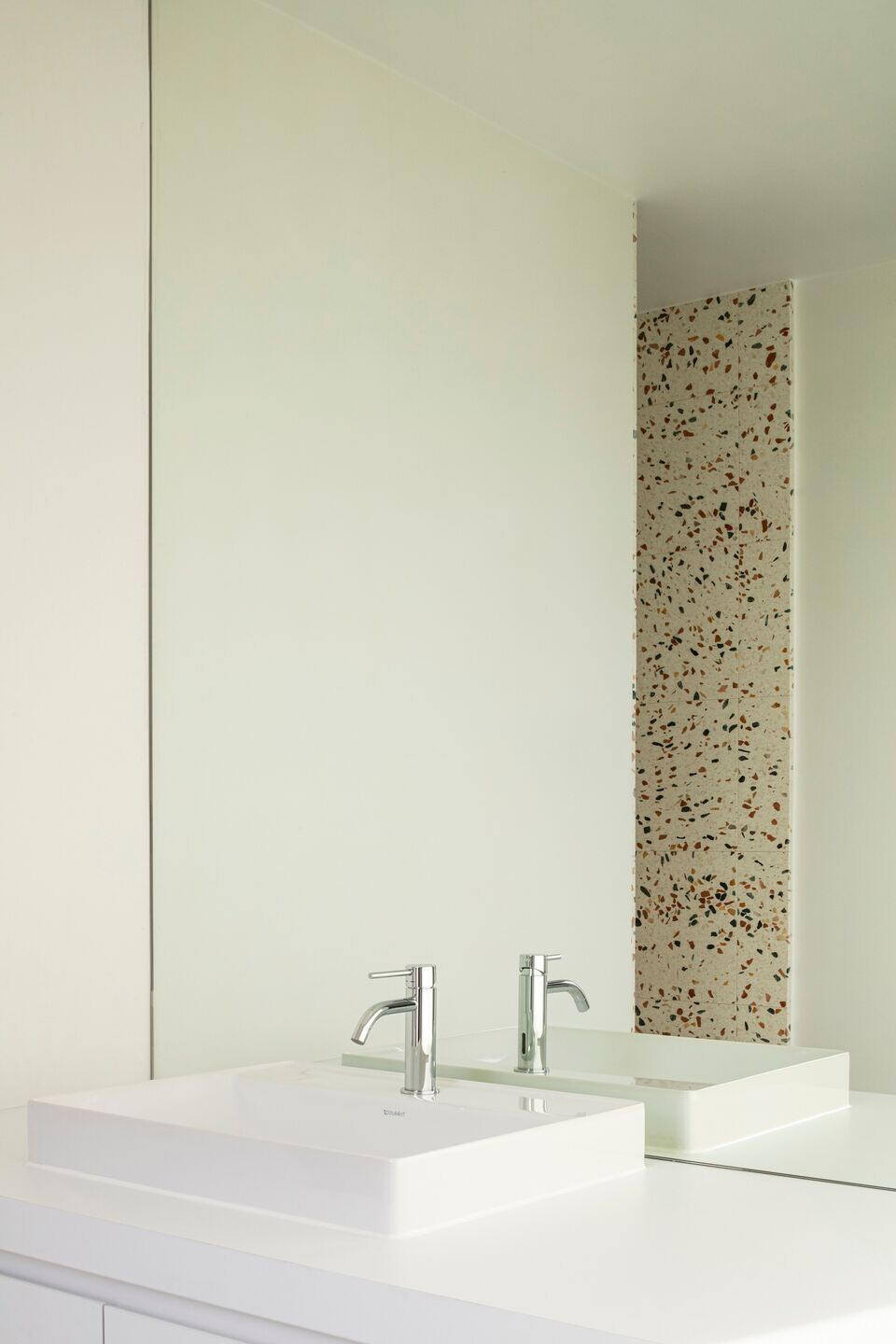 Material Used:
1. Facade cladding: Black Stained Thermo Ayous
2. Flooring: Concrete flooring
3. Windows: SAPA Aluminium
4. Roofing: Soprema
5. Interior lighting: Flos
6. Interior furniture: Bespoke