Defining its journey as a venture with the metaphor of aquarium, sea and ocean, all the needs of denizbank in this place are combined with kontra's design vision to create a new generation working environment. providing a comfortable and unconventional atmosphere to the user in order to increase creativity and productivity in working environments is at the core of this design approach.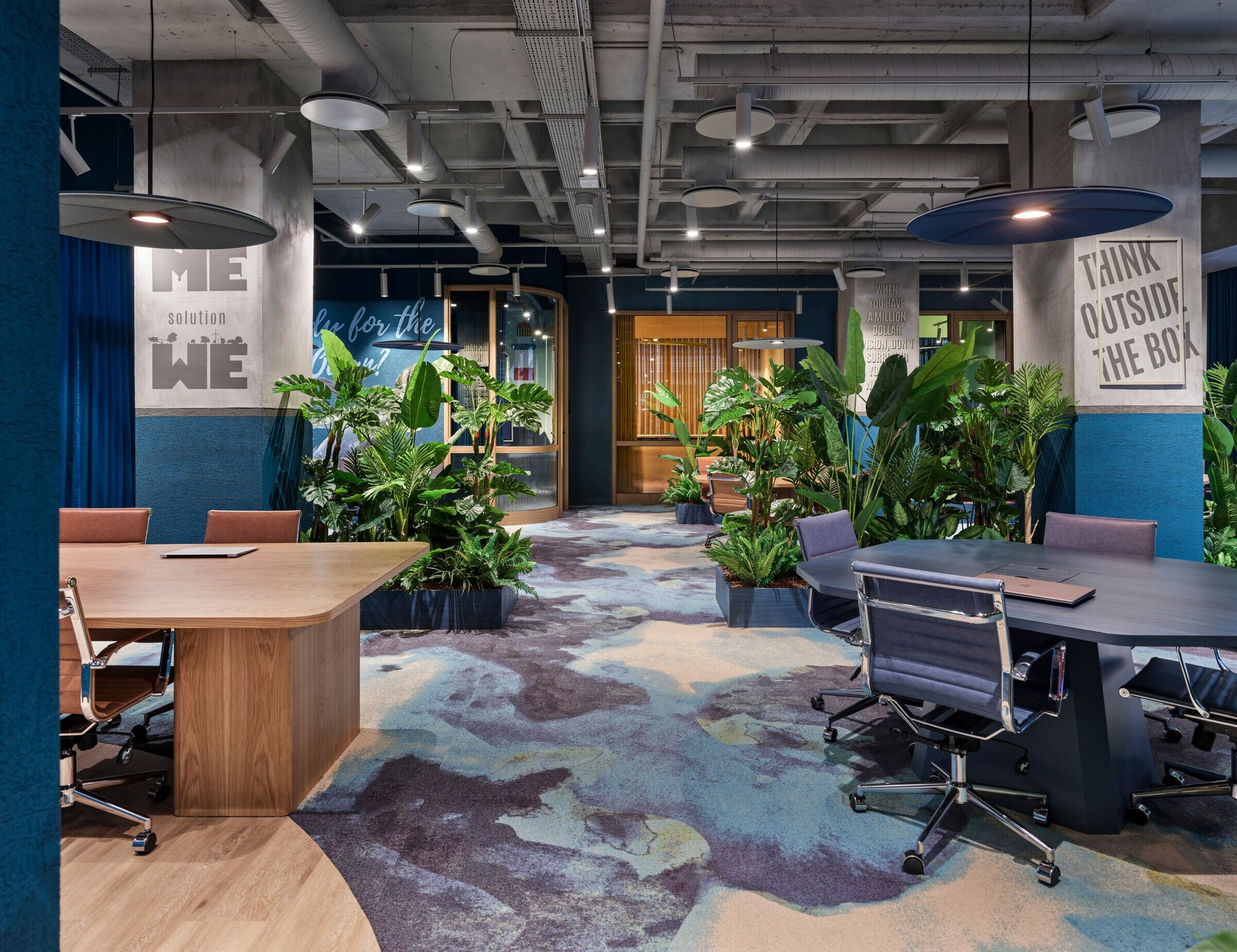 Inspired by the relaxing effect of the water element and the colorful and always surprising world of the sea; it is aimed to create a space that makes users feel comfortable and keeps their motivation high. from the moment you enter the aquarium, you can feel the ocean feeling on all surfaces thanks to the acoustic panels depicting the sea and water movement, textured material choices that reference the colorful world of the submarine.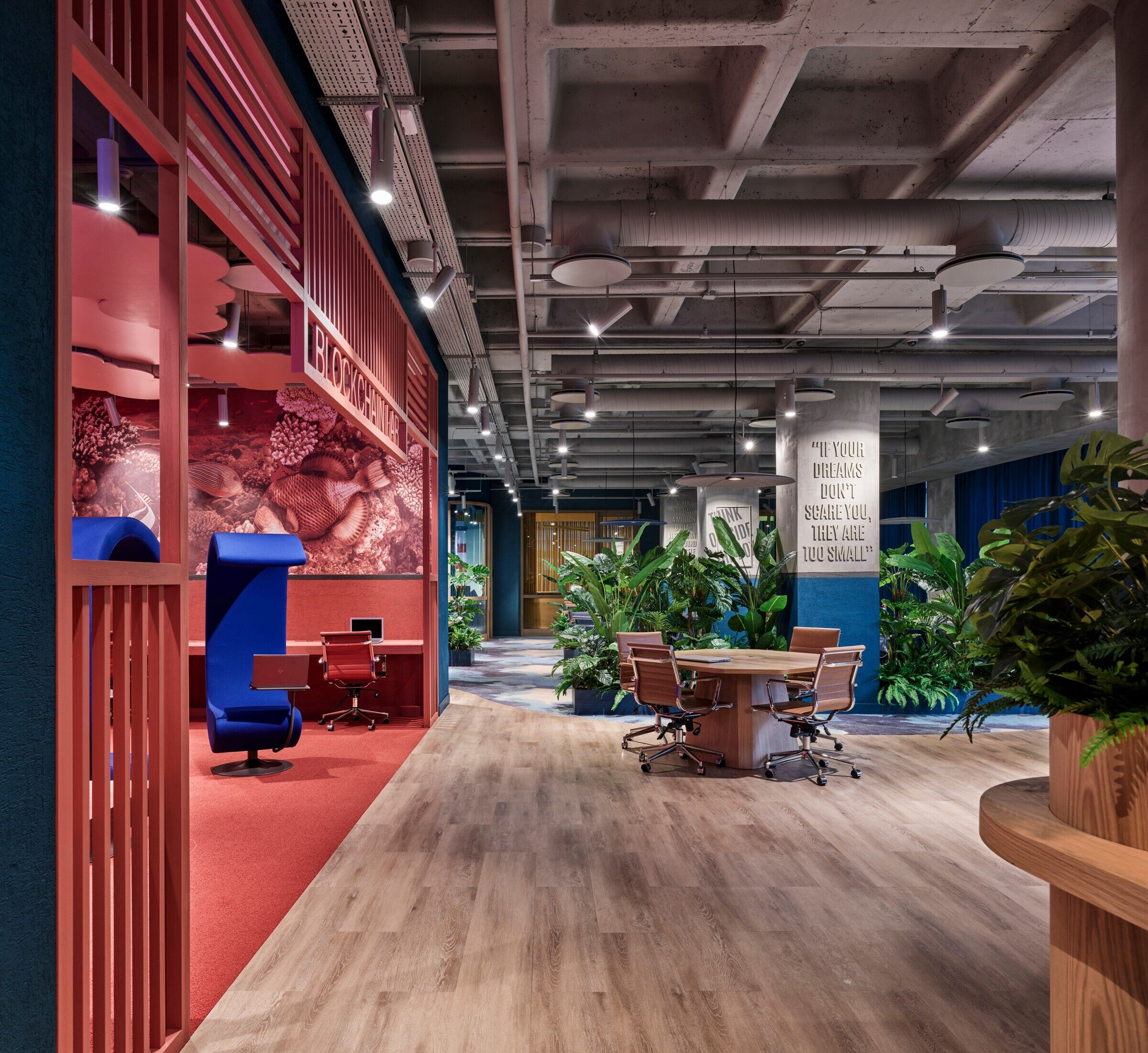 The physical, mental and emotional states of the user are determining factors of his motivation. for this reason, the working areas are designed to be flexible; it's up to the users to decide rather to communicate with each other or to be isolated. considering the fact that working spaces are the places where users unleash their productivity and knowledge; it's an important factor for the working spaces to have a positive impact on human psychology in order to ensure both personal and corporate success for this reason, by combining the working areas with the eating / resting areas; an efficient working environment is provided where employees can connect with each other and clear their minds.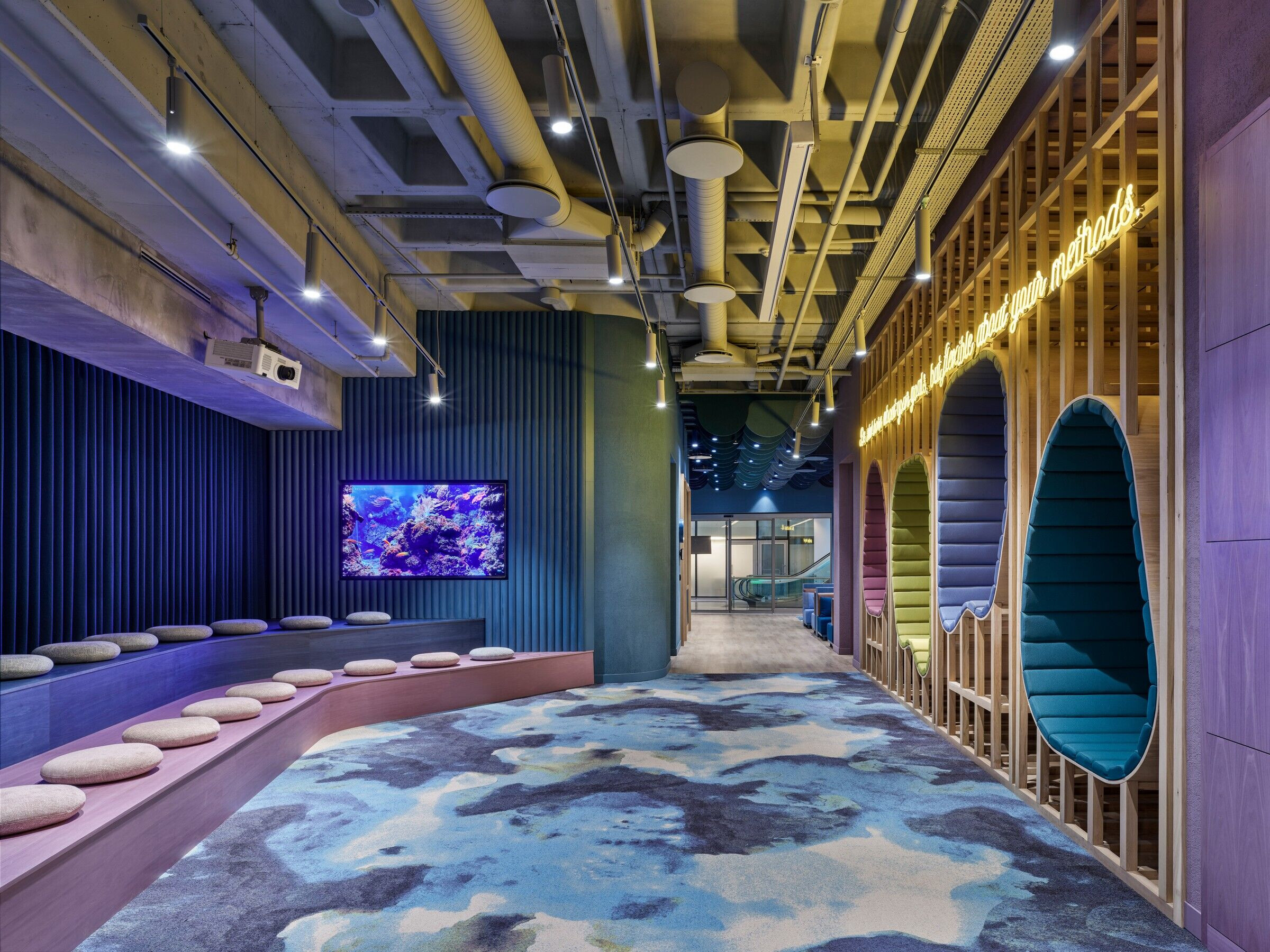 Decorative elements, art works and motivational quotes that are designed by the corporate identity rules; created an energetic and dynamic environment that activates the emotions of its users. in addition, contrasting colors are mixed with natural materials to create a vibrant and balanced space. modules with low ceilings and isolated seating groups are designed to make employees feel cozier and more comfortable while increasing their sense of belonging to the company.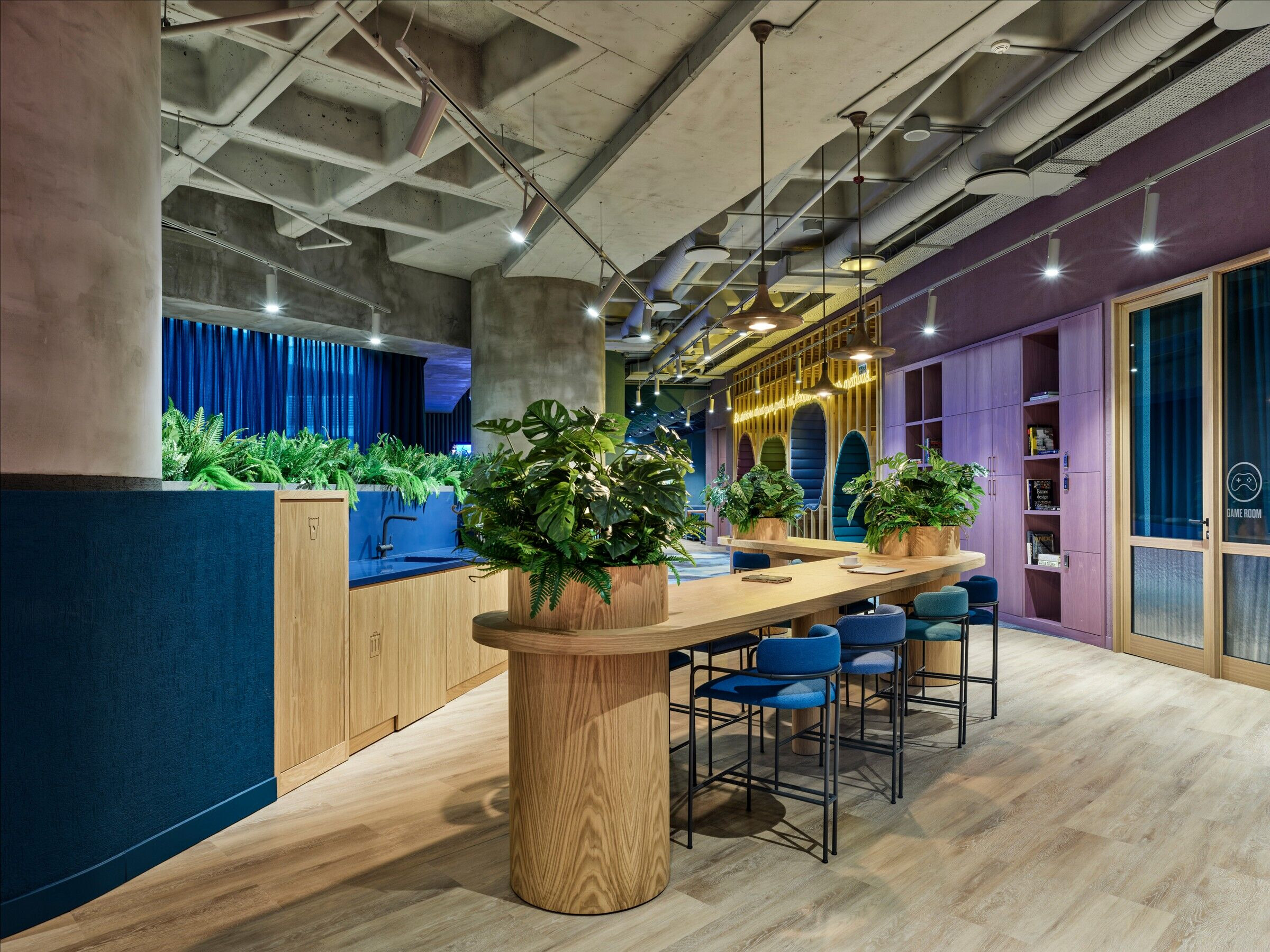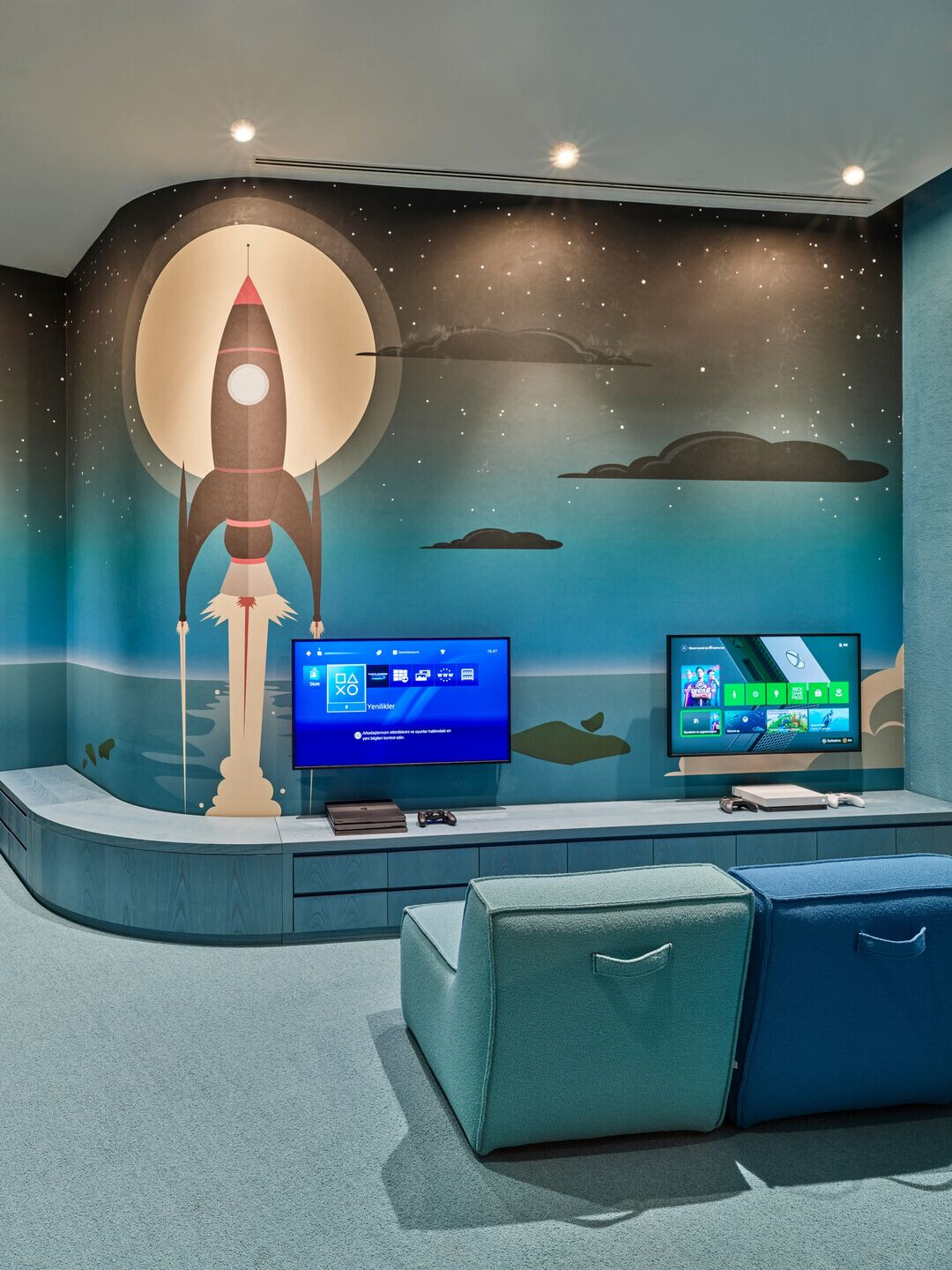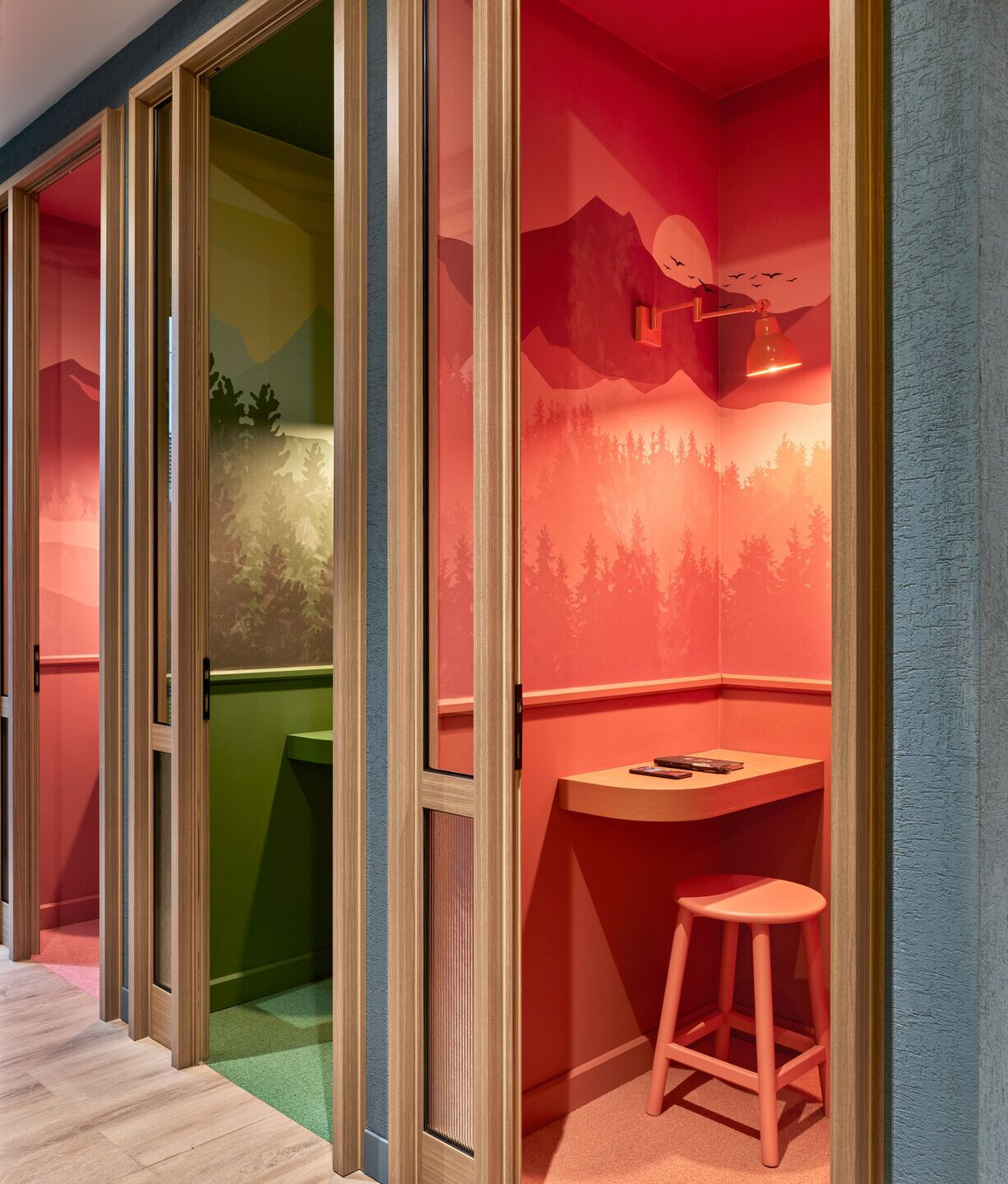 Material Used :
1. Flooring:
Carpet, Ege Carpets
LVT, Interface
2. Interior lighting:
Spot, Vck
Pendant, Kontra/ Spk