The design by architectural firm Bob Romijnders Architectuur + Interieur focuses on the optimal indoor-outdoor experience.
The villa was built to escape the hectic pace of city life.Through large glass fronts, each room has a beautiful view of the surrounding area. But the different spaces are also in open connection with each other.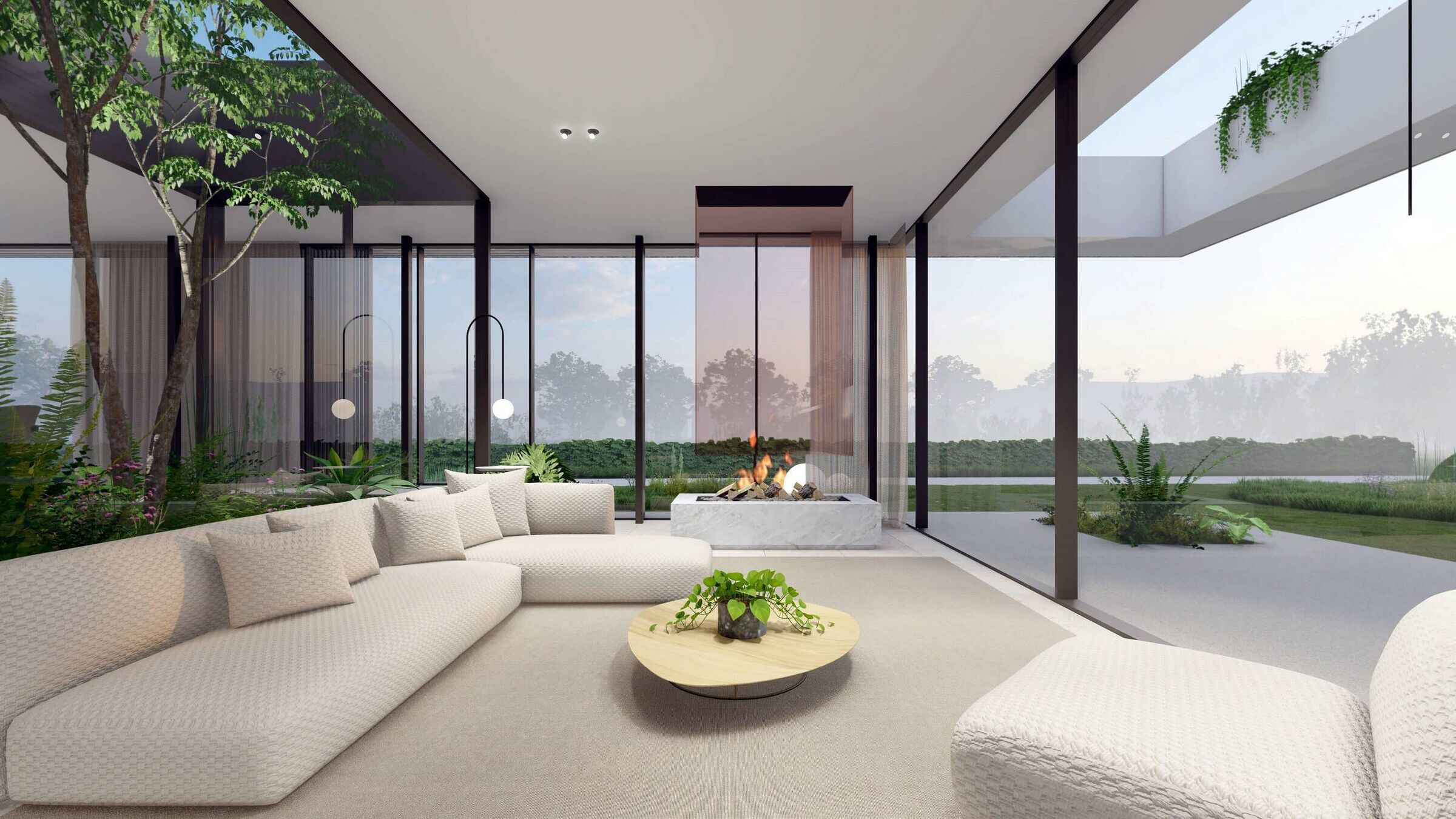 This creates beautiful sightlines throughout the house. The eye-catcher is the sky bar on the first floor.The master bedroom and the spacious bathroom are positioned in the basement.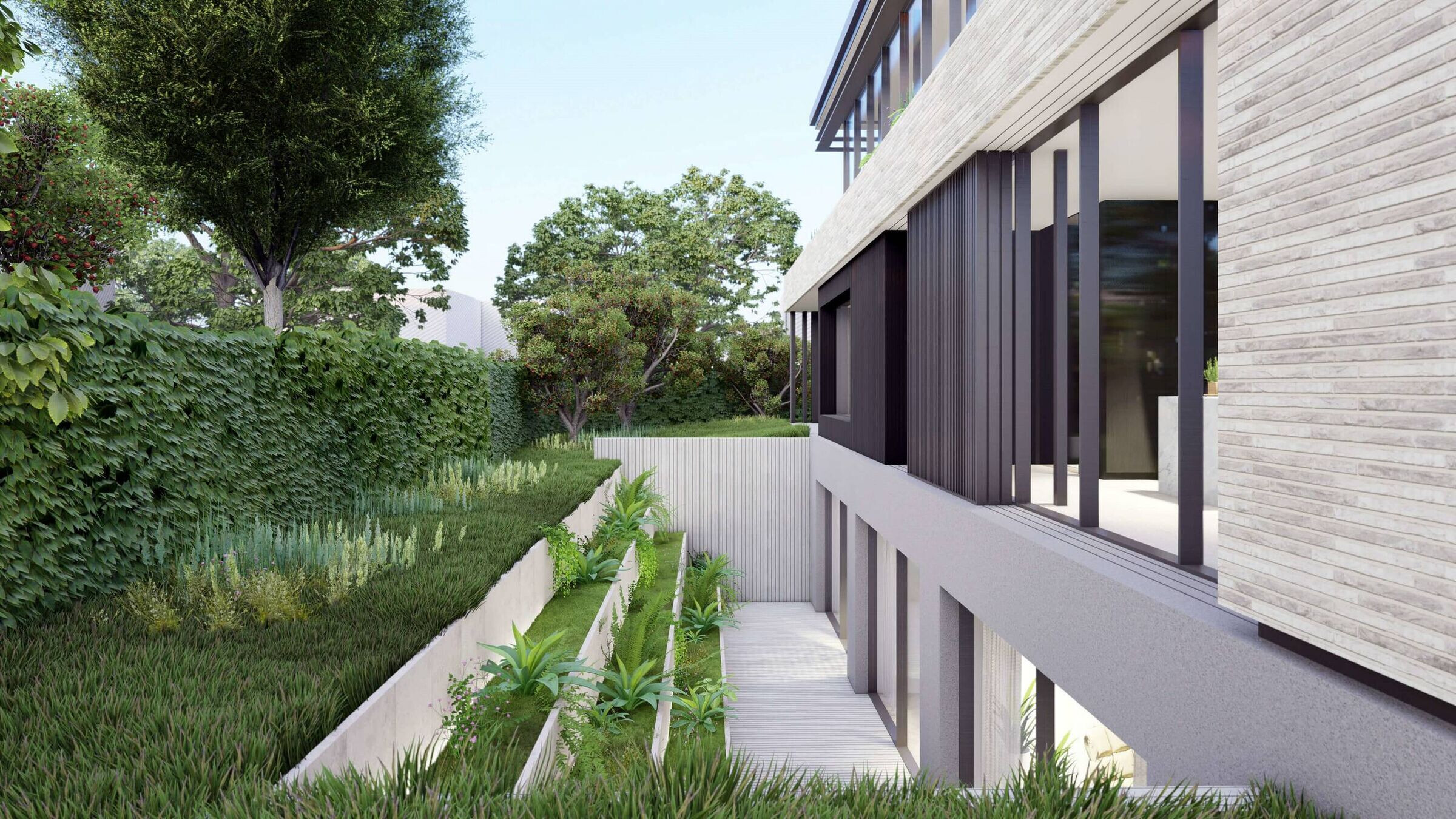 Here too, large windows have been placed, allowing plenty of light to enter the room, but at the same time guaranteeing privacy.