The Deutsches Museum Nuremberg is showcasing current research projects that may already influence our lives tomorrow. They concern the direct living environment of the individual: 'Work & Everyday Life' and 'Body & Mind'.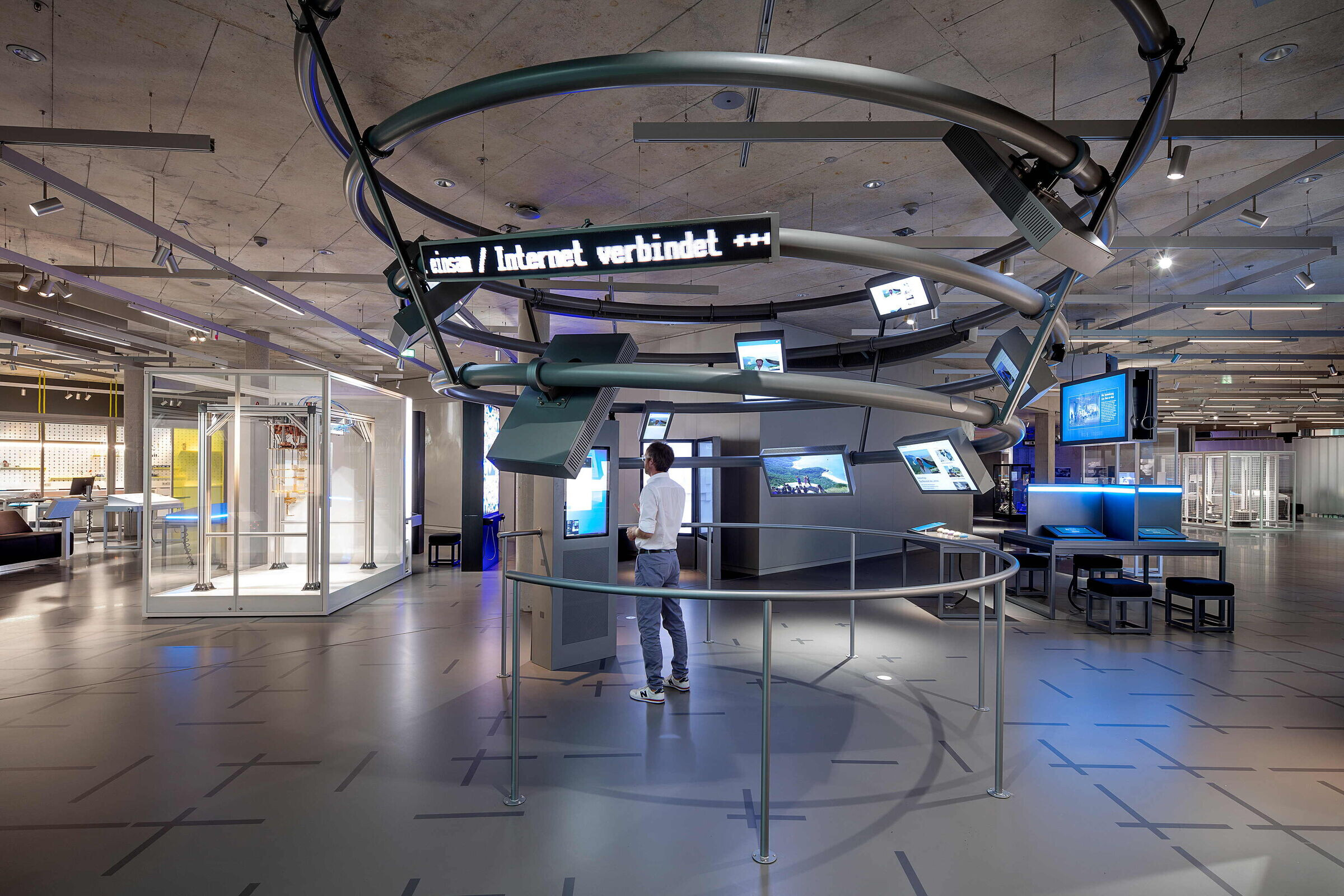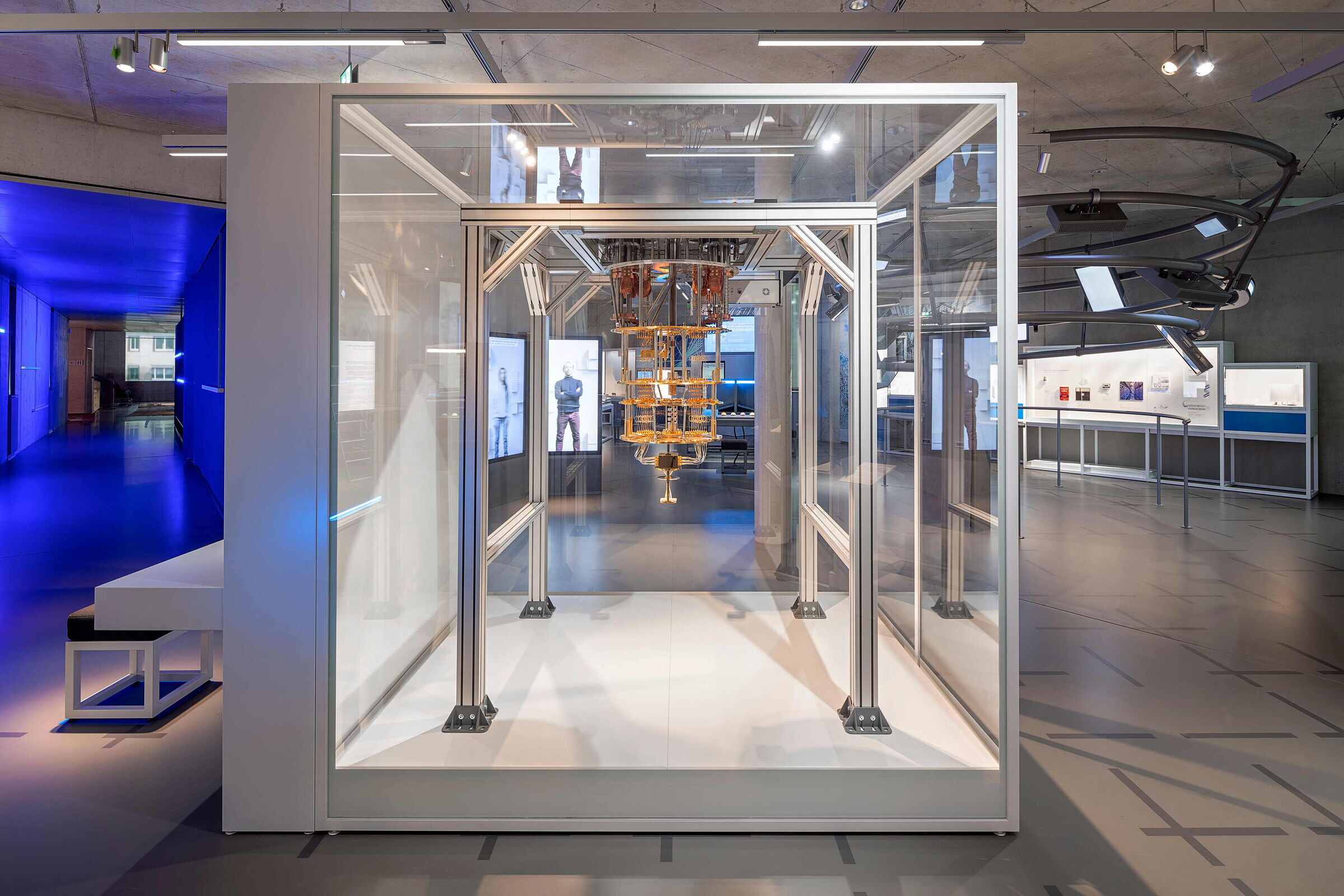 Furthermore, it is about 'Urban Life' and the 'System Earth'. One exhibition area is also dedicated to mankind's dream of travelling through 'space & time'. Here the conquest of space is thematized and an understanding of the universe is conveyed. Participation laboratories and a virtual arena complete the permanent exhibition.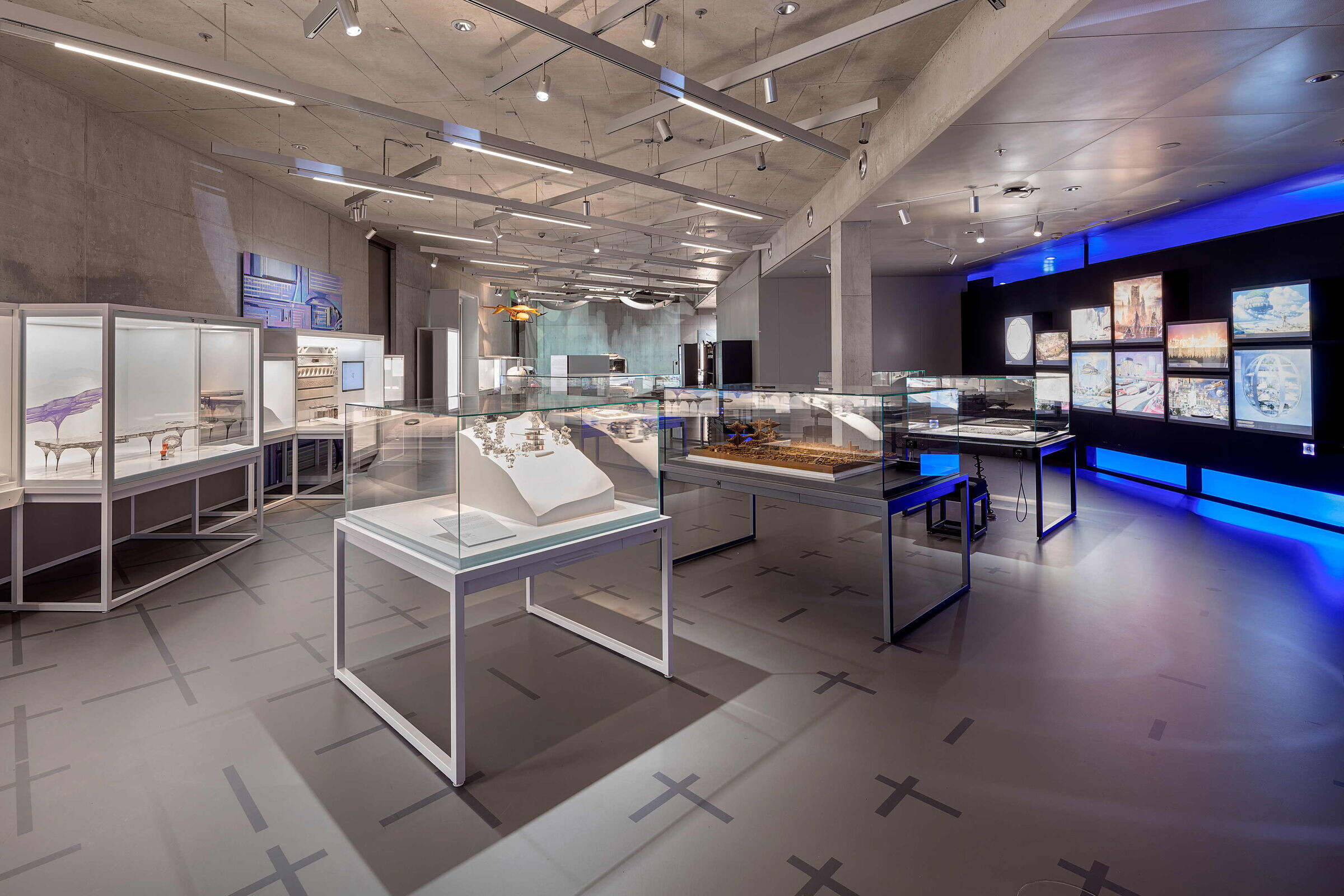 The exhibition space is characterized by a grid, which is used as a basis that forms a changeable basic structure in space and media to be adaptable in the future. The grid is visible and shows the future, just as a virtual 3D space. Real space and medial space are treated similar, so the borders are becoming fluent.