An exciting curtain is a fascinating feature. What lurks behind those folds and billows? It is as though the space contains a secret for the visitor to unveil. Our curtains are an intriguing part of the interior design at Diageo Amsterdam.
A v-shaped fold and woven metal artwork
Wall & ceiling cladding often has a dual role, serving to distract the eye from aesthetically unappealing elements whilst also adding a touch of beautiful decor. We were approached by Diageo's interior designer with a detailed drawing, specifying where the recesses had to be and the dimensions for the curtain (1,364 x 278 cm). Which was ideal, as that gave us all the information we needed to develop the wall cladding.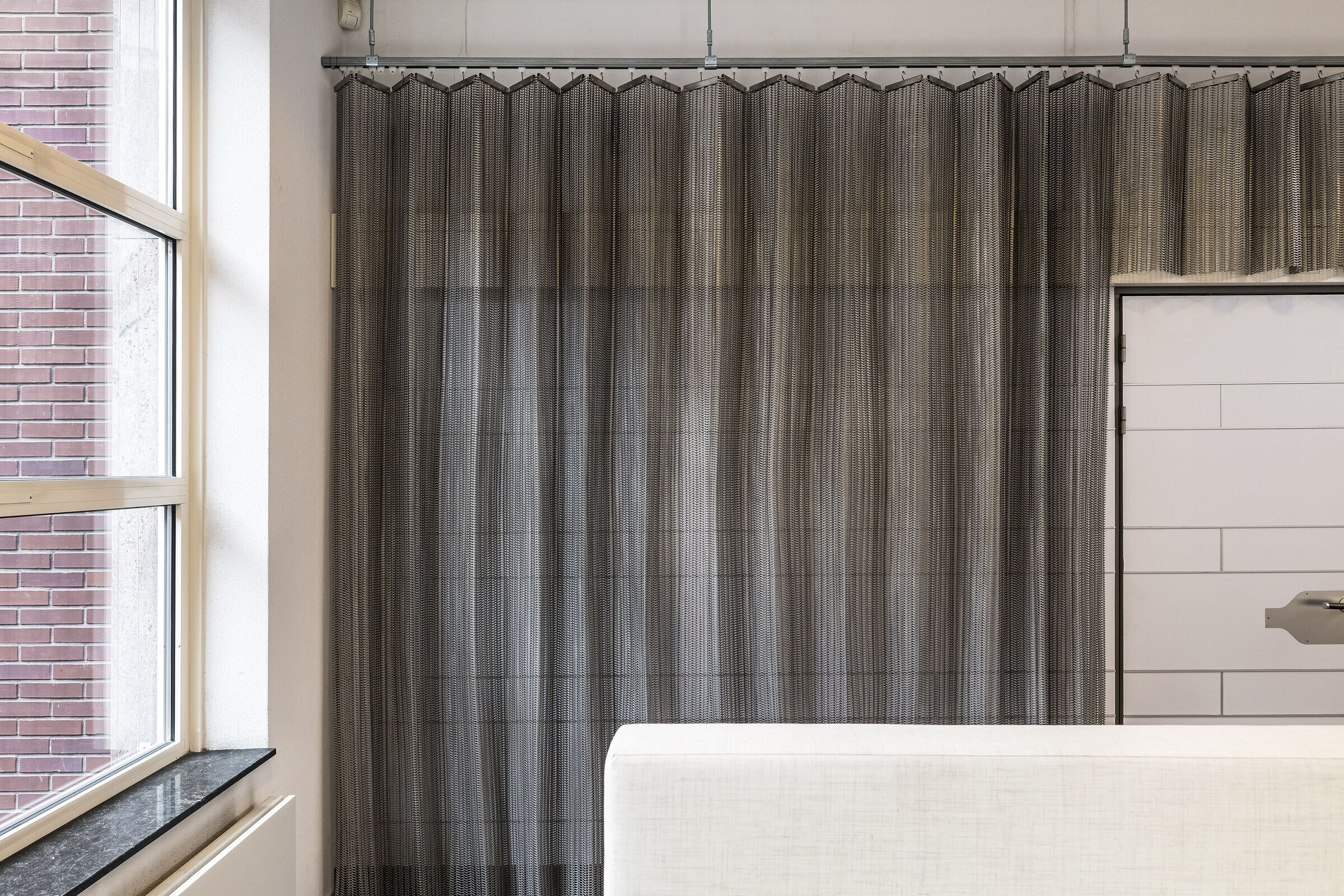 The curtain had to span the entire width of the wall, 12 centimetres from it, in a V-shaped fold. The designer also ordered our mounting brackets, which were fitted on both the wall and the (lowered) ceiling. The result is a curtain that is stable and keeps it shape.
In special cases, we are happy to develop a unique object upon request. In this particular case, customer and architect were so delighted with our material that they requested a matching hanging lamp. The lamp is the only one of its kind and forms an artistic complement to the overall image.
Folded and cut to fit
We cut our woven metals to size, including recesses and straight, sloping or undulating finish.
Functional decor
Wall & ceiling cladding keeps pipes, cables and bare walls out of sight. Our solid materials have a sturdy, sleek and stylish appearance.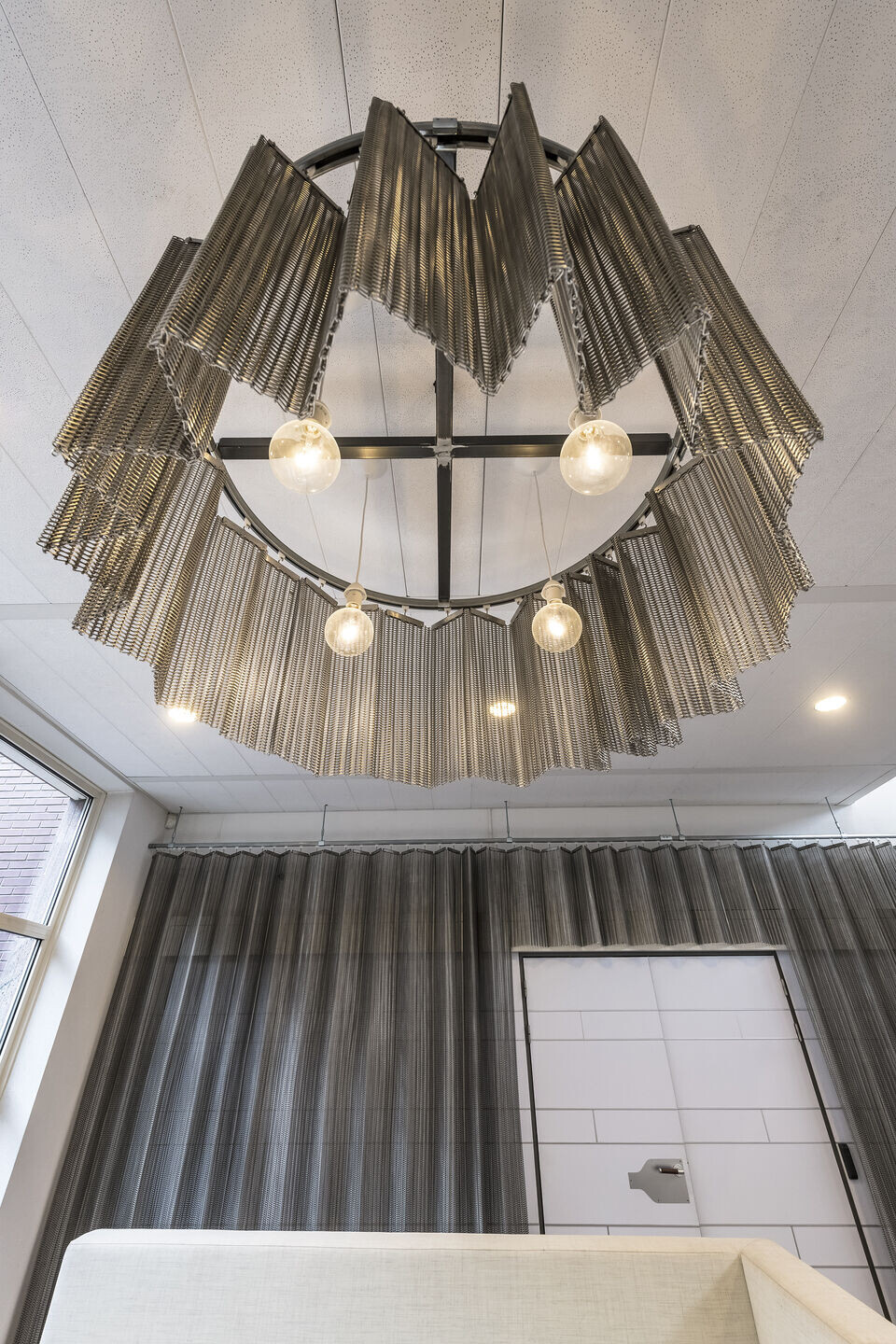 Curtain with recesses
Sometimes certain areas, like a doorway or fire extinguisher, have to stay accessible. We precisely fit recesses in our curtain to outline these areas. This way everything stays serviceable while looking neat.
Fitting included
If you so choose, we can develop materials (or have them developed on our behalf) for the installation of your project. This will always be done based on your specifications.