Dignano Oil Mill is the oldest active oil mill in Croatia with over a hundred years of tradition of continuous production of olive oil. As this production took place within the same space throughout the XX century, the building in which the oil mill is located nurtures layers of different epochs and interventions in its interior.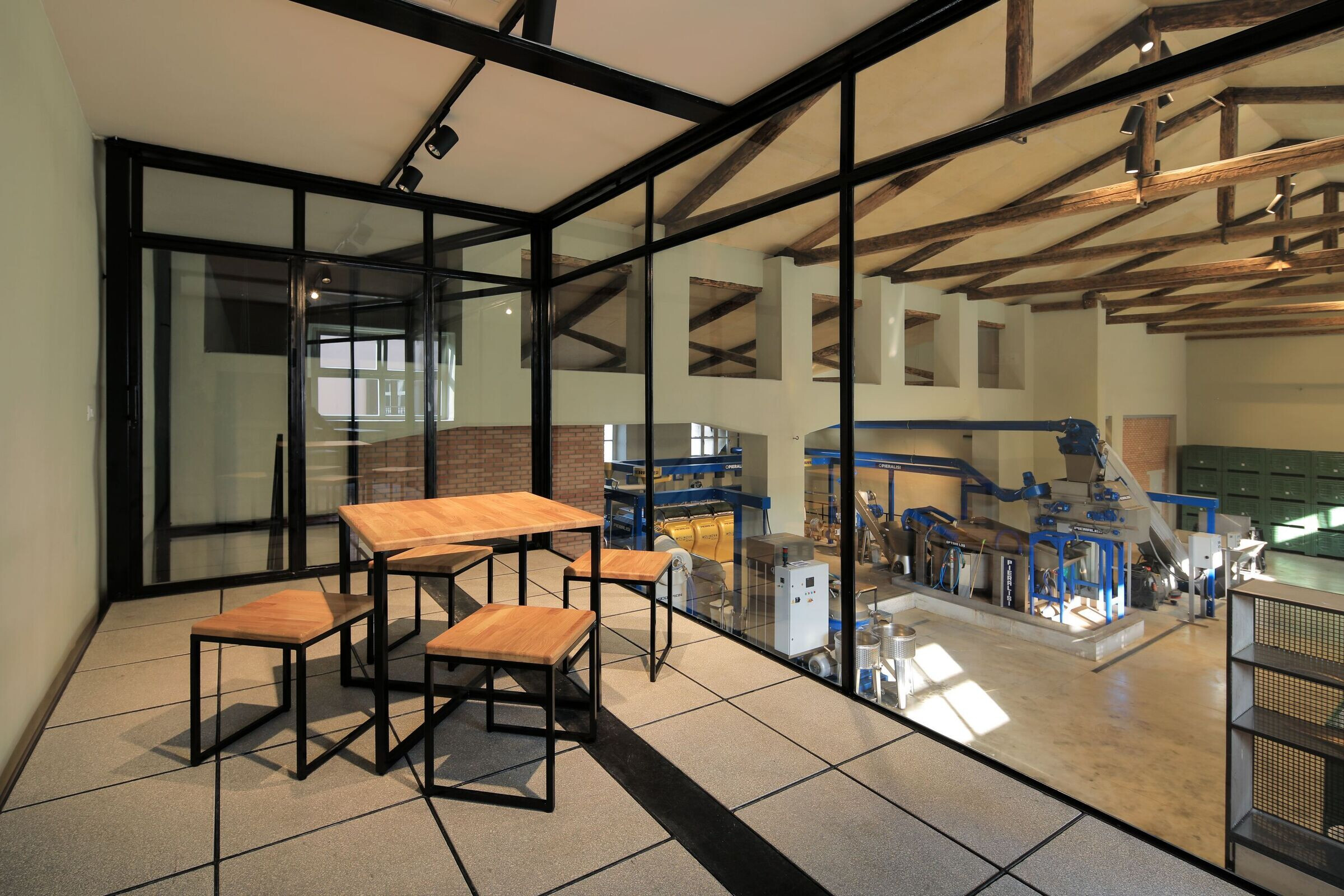 The aim of the project was to expose visible this rich history - the stone walls and wooden roof beams of the original building from the end of the 19th century, early modernist reinforced concrete structure and facade bricks on the street from the the 30s of last century, as functional installations set from the 70s.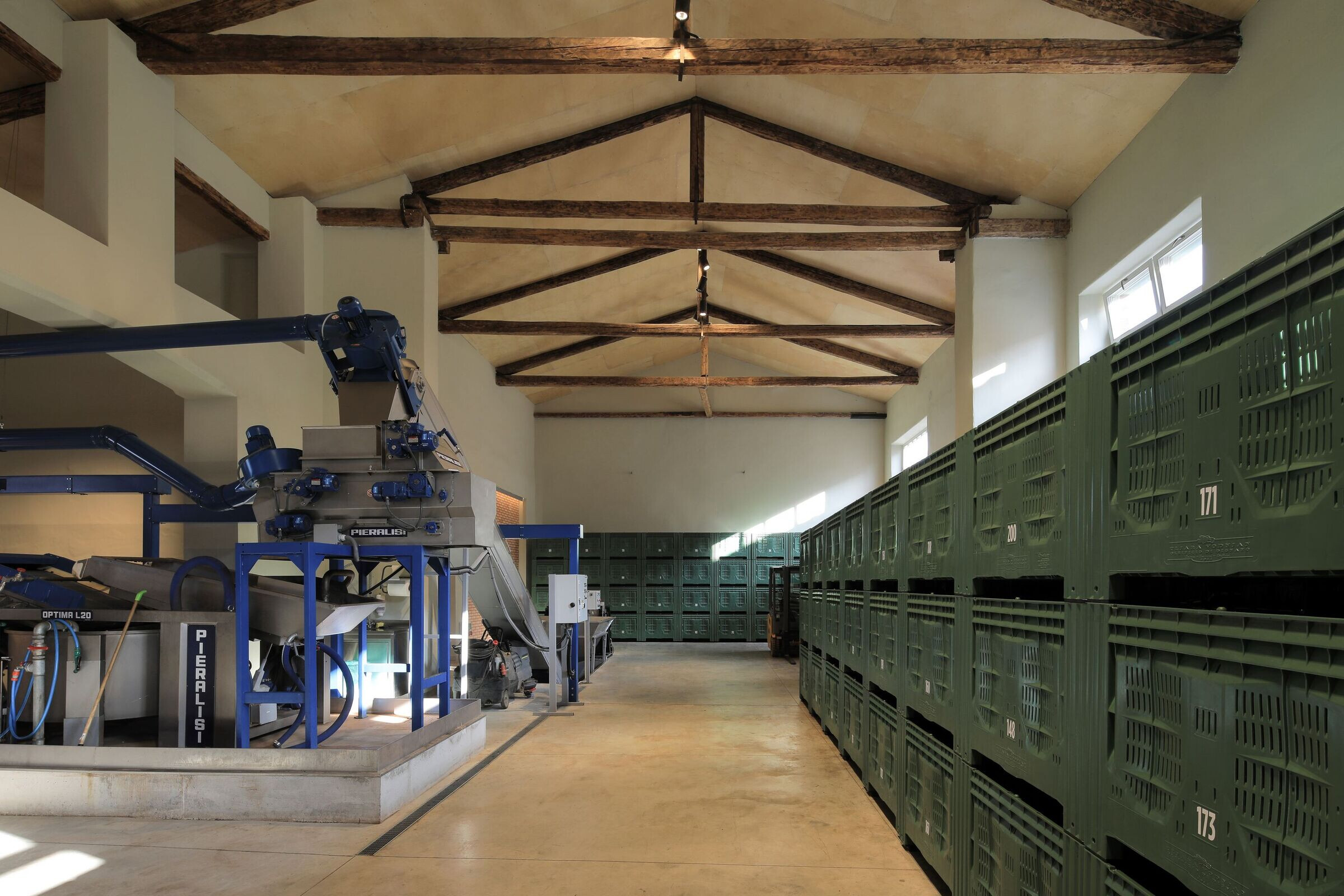 In addition to the careful restoration of all listed existing elements, a new contemporary layer was added, which deliberately differs in its materialization - new partition walls are made of visible brick, and new staff spaces are made as an independent steel structure inserted into the central space of the oil mill.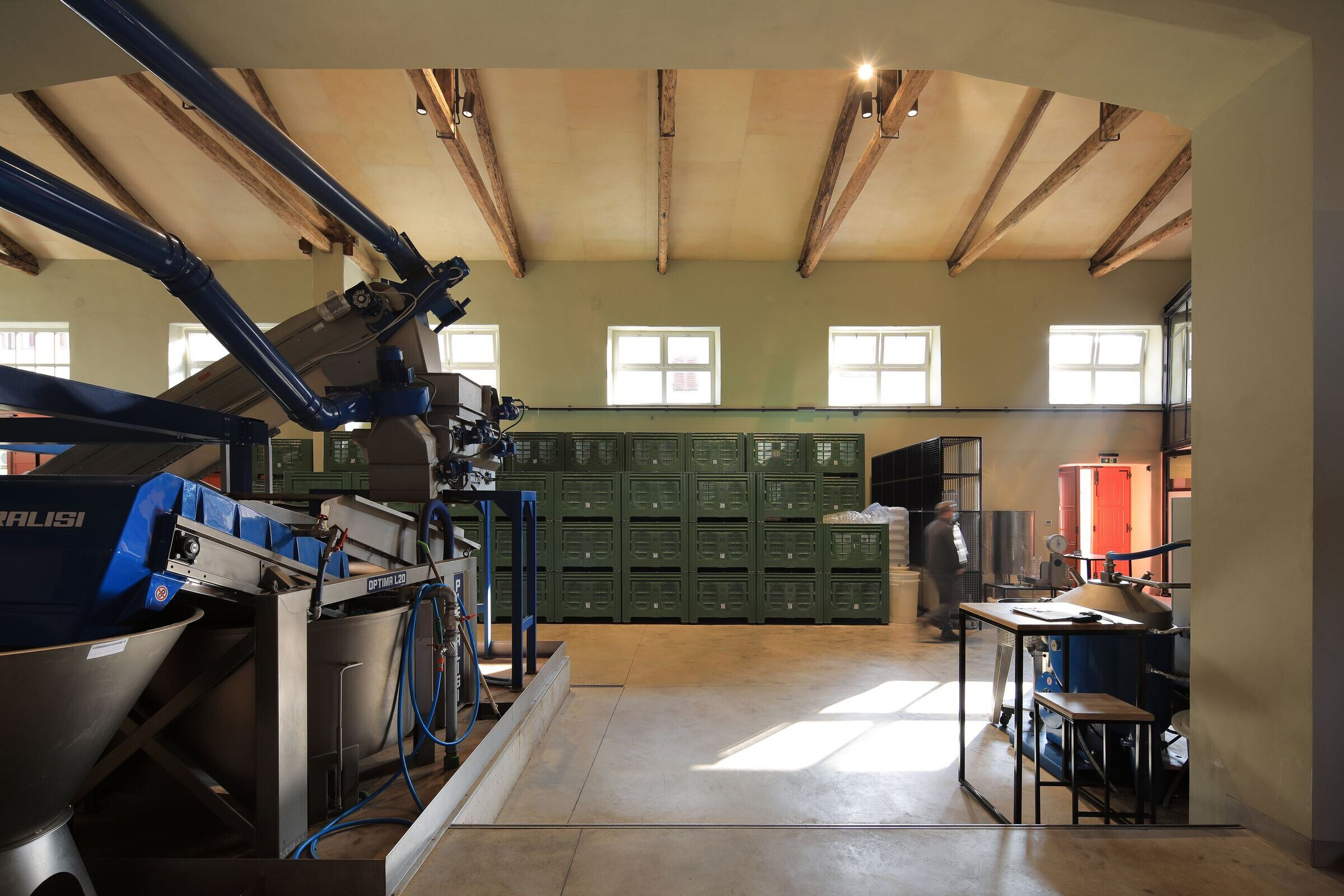 The renovation of the mill building retains its specificity that oil production and movement of users is not physically separated but takes place in a single space, which allows users an overview of the oil production process, and gives to architecture a special feature in which machines dominate the space.
Through the efforts of all participants in this project, the ambience of industrial heritage has been preserved, but not merely as a reminder of former productivity, but as a still living and active space of human labor.
Project Team:
Light design: Dean Skira
Mechanical engineering: Tomislav Brčić
Restoration: Ossana Sassinka
Statics: Marko Martinčić mlađi
Construction: Arena d.o.o.
Conservation: Rosana Nenadić
Material Used:
1. Facade cladding: Lime plaster, existing brick and white concrete elements, final color by Keim producer
2. Flooring: Casted concrete floor
3. Doors: Wooden doors, restoration of the existing ones
4. Windows: Wooden windows, made as a copy of the existing ones
5. Roofing: Eternit fibre cement
6. Interior lighting: Iguzzini
7. Interior furniture: Furniture is custom made out of metal and oak wood. Machines are by Pieralisi