We would like to present our project #DM4H for publication from Igor Sirotov Architects studio. This is a realized design project for a man , the apartment is located in Ukraine , in the city of Kiev. Premises: entrance hall, bedroom, living room, guest room, bathroom, kitchen. The total area of the object is 86 sq.m. The layout and photos are attached in the attachment. The photo was taken by photographer Pavel Pelevin.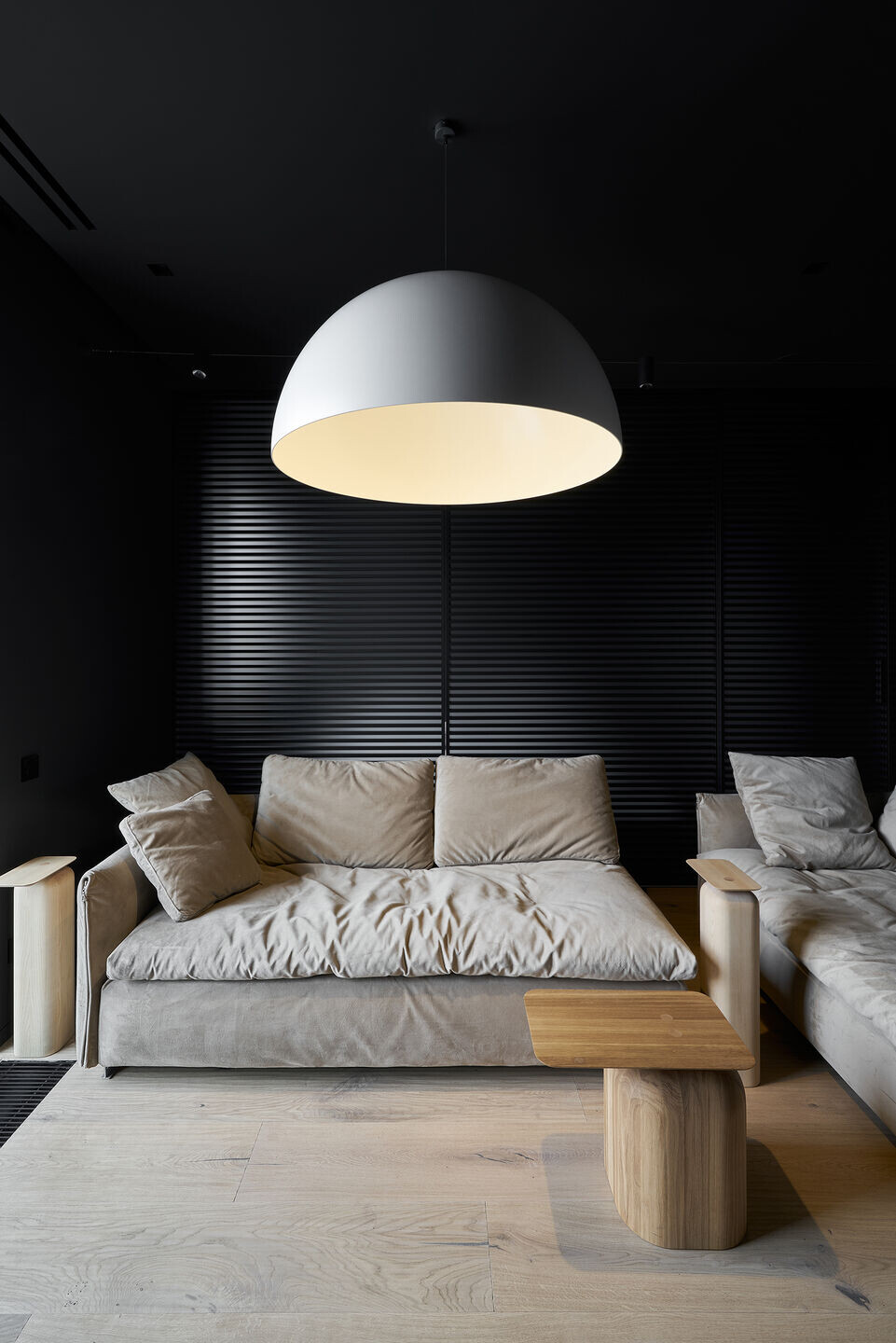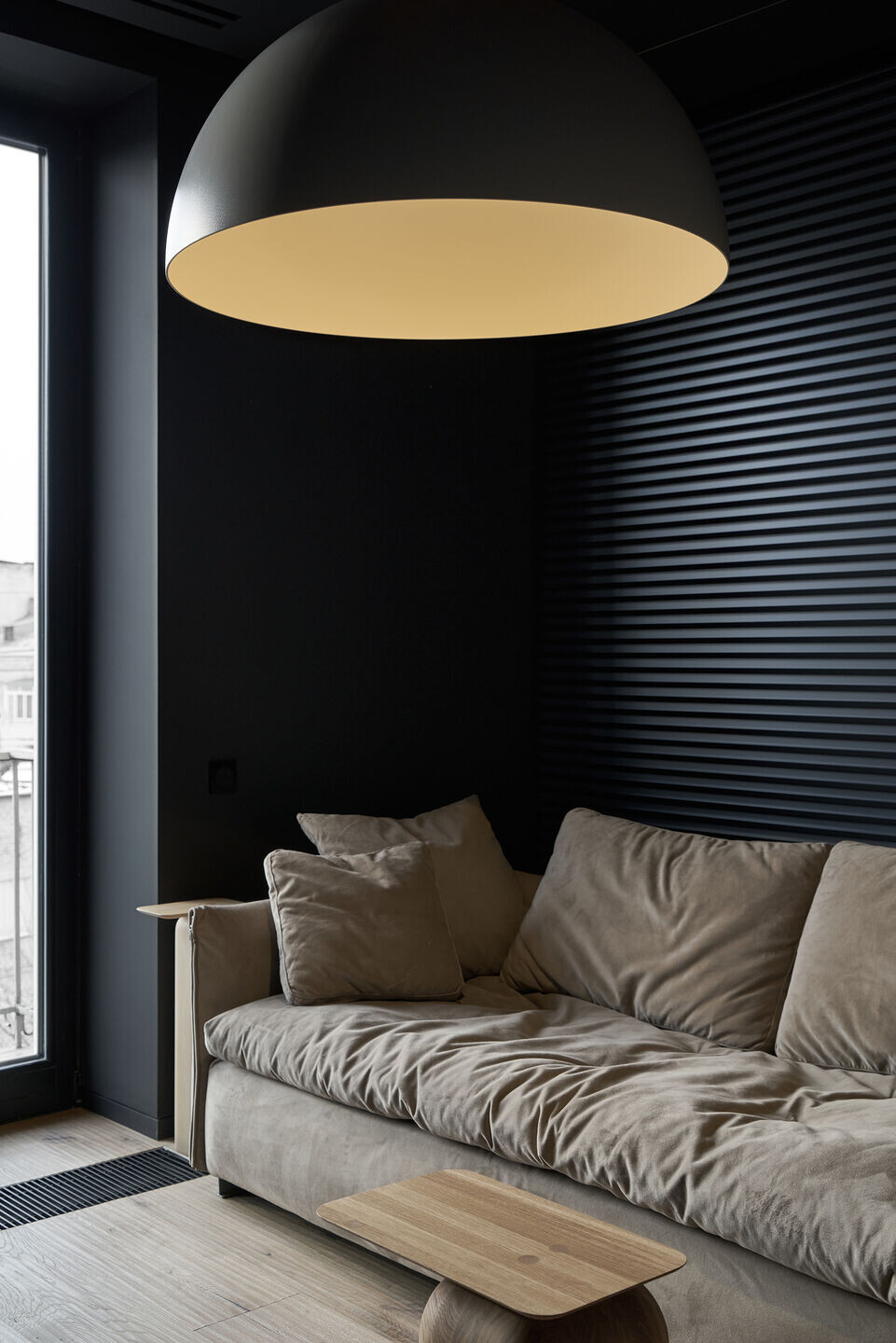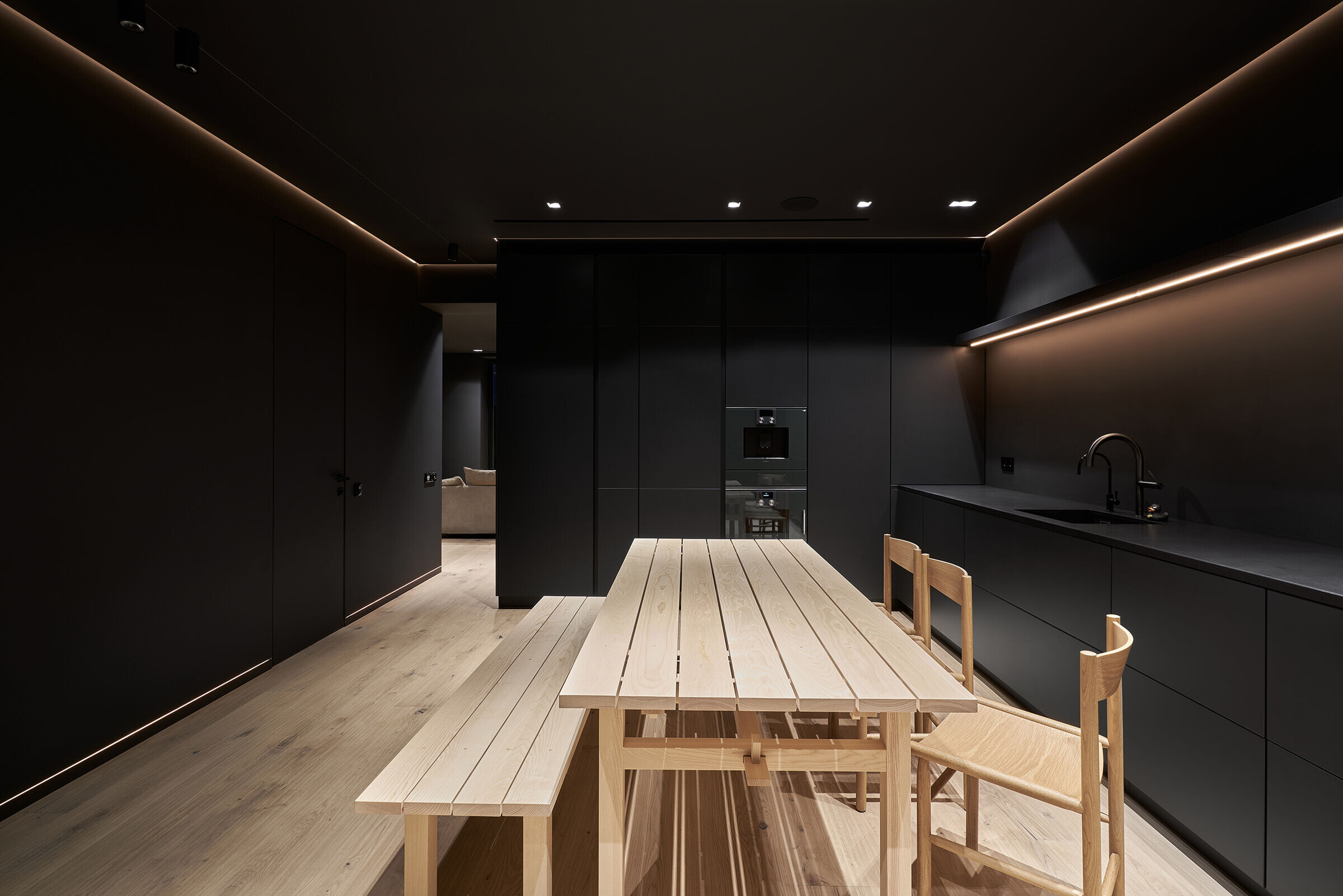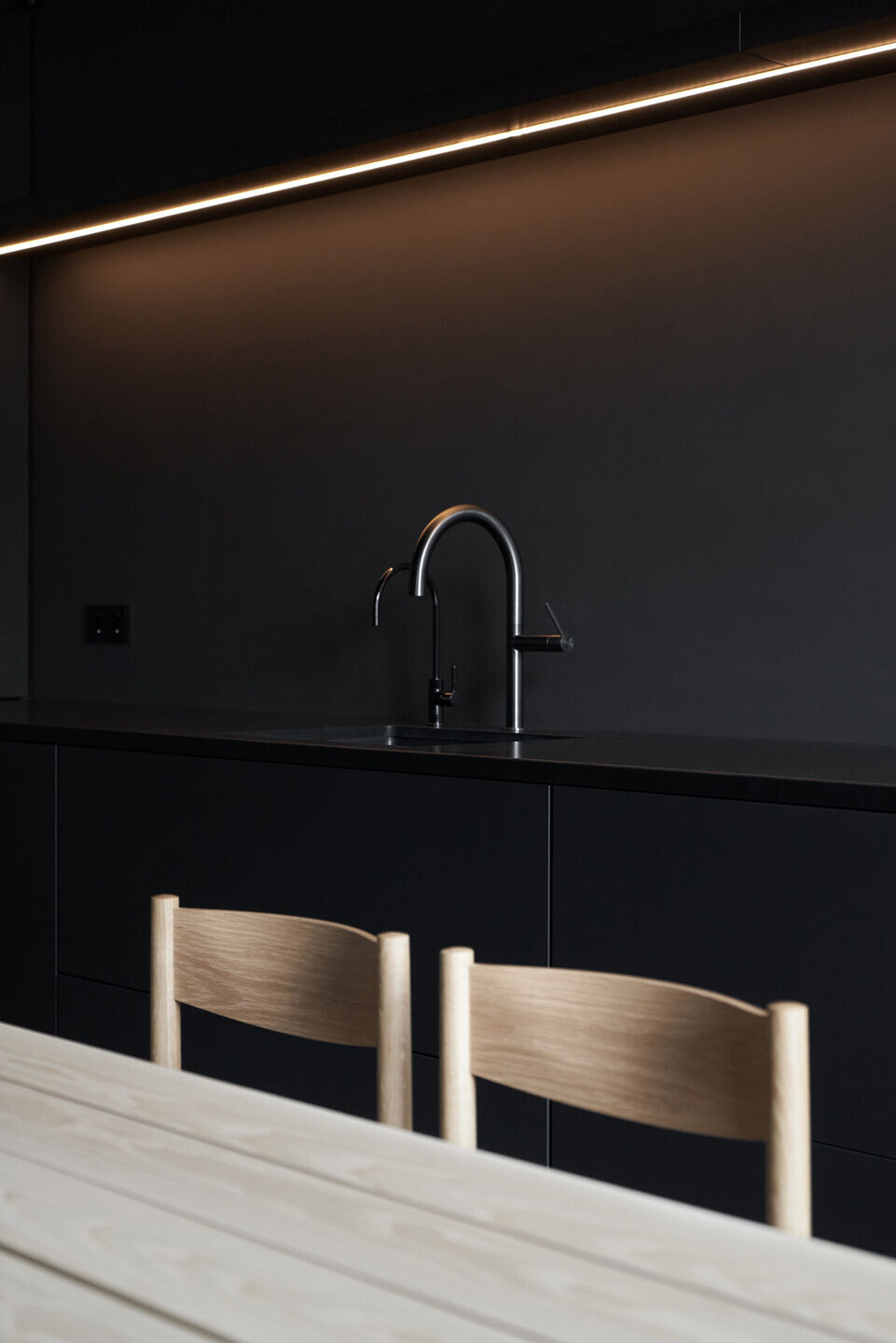 And now a little bit about the project itself. The interior is made in a modern minimalist style, its feature is that it has completely black walls, ceiling and built-in furniture. Otherwise, we diluted our interior with light wood and light furniture, adding accents with light in the form of illumination. We also want to draw attention to the brands we used: dining table - NIKARI ARKIPELAGO, dining chairs and bench - NIKARI AKADEMIA, coffee table lamp - Vibia FLAT, coffee table - NIKARI APRIL TABLES, bed - Living Divani, chandelier - EDEN DESIGN sphere small, tech. lighting - Davide groppi and Wever Ducre, plumbing - Cea, kitchen - Leicht, household appliances - Gaggenau and Liebherr, sliding systems - Rimadesio.
Summing up, we want to say that our studio creates projects all over the world, and we hope that our style will find a response in your soul!