People, place, and nature come together in this vision for resilient new communities in Toronto. Following a year-long, three-phased community engagement process, Henning Larsen Architects, KPMB, and SLA Architects have crafted a Framework Plan that is set to transform 520 acres of brownfield into complete, connected communities that put nature and people first.
Since its creation, the Downsview Airport in north Toronto has been a military installation and the site of some of Canada's most important aerospace innovations. With the closure of the airport imminent, the site—which is served by three major transit stations—represents one of the most significant city-building opportunities in North America.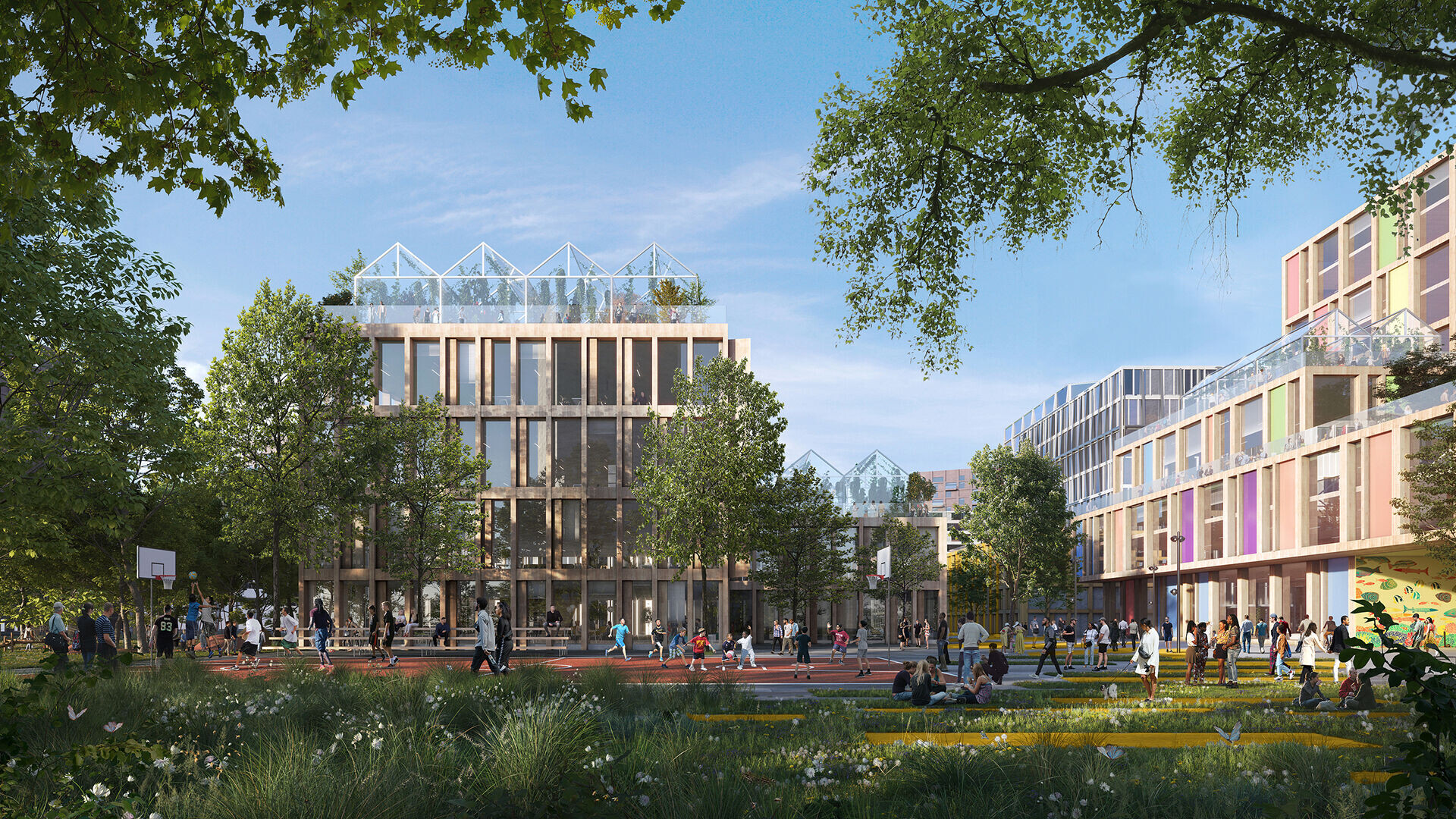 The Framework Plan reimagines the existing 2-kilometer runway as a pedestrian spine that anchors a series of new transit-oriented communities. The runway will serve as space for gathering, play, and celebration, animated by community-led initiatives and connected through a series of new parks and open spaces, with development around the perimeter.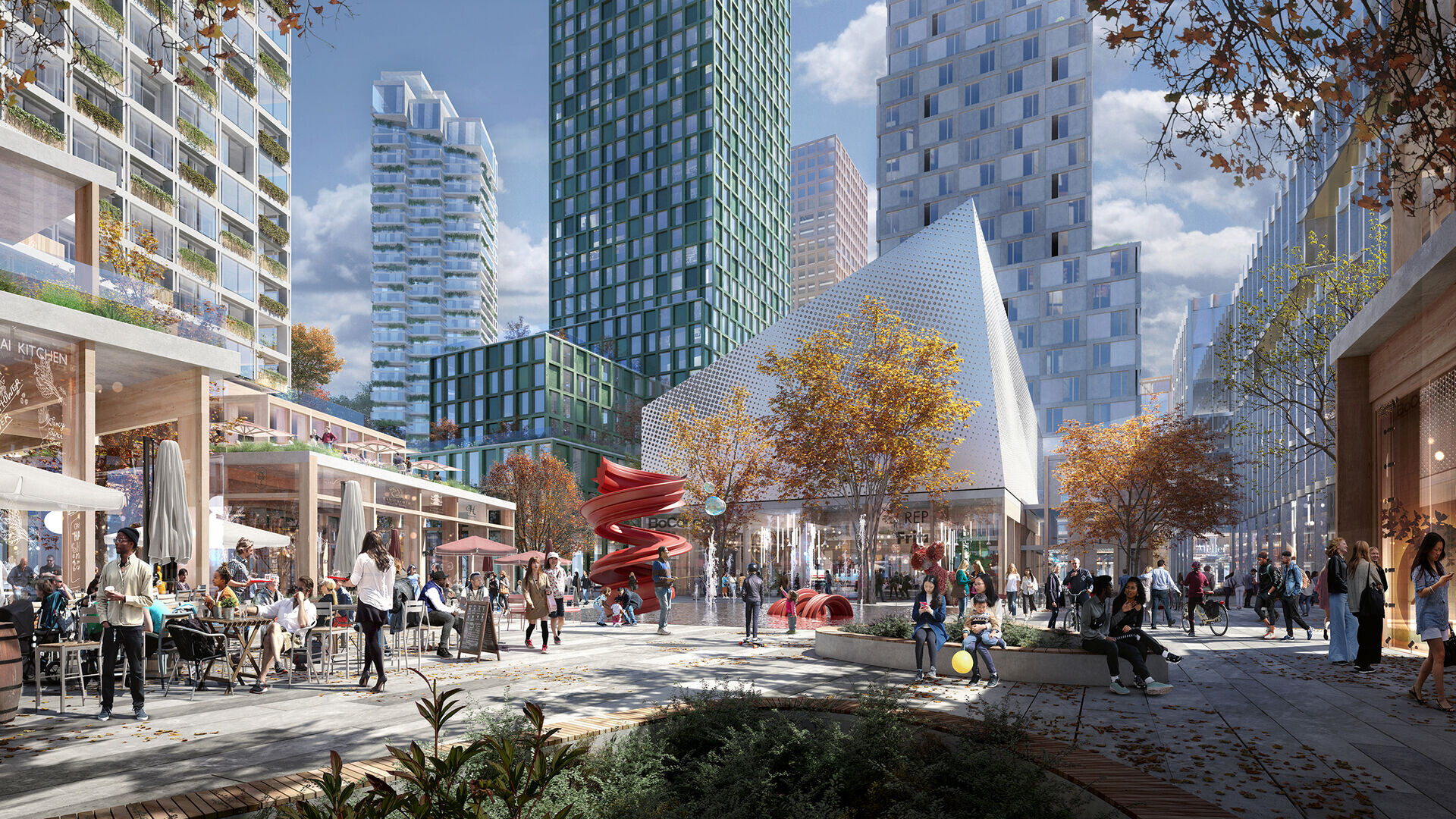 "Like a vine growing along a cable, the reimagined runway will organically grow to become a vibrant and resilient pathway connected to new and existing neighbourhood," says Kevin Bridgman, KPMB partner and the firm's leader on the project. "The Framework Plan puts nature and people first, followed by density and the built form."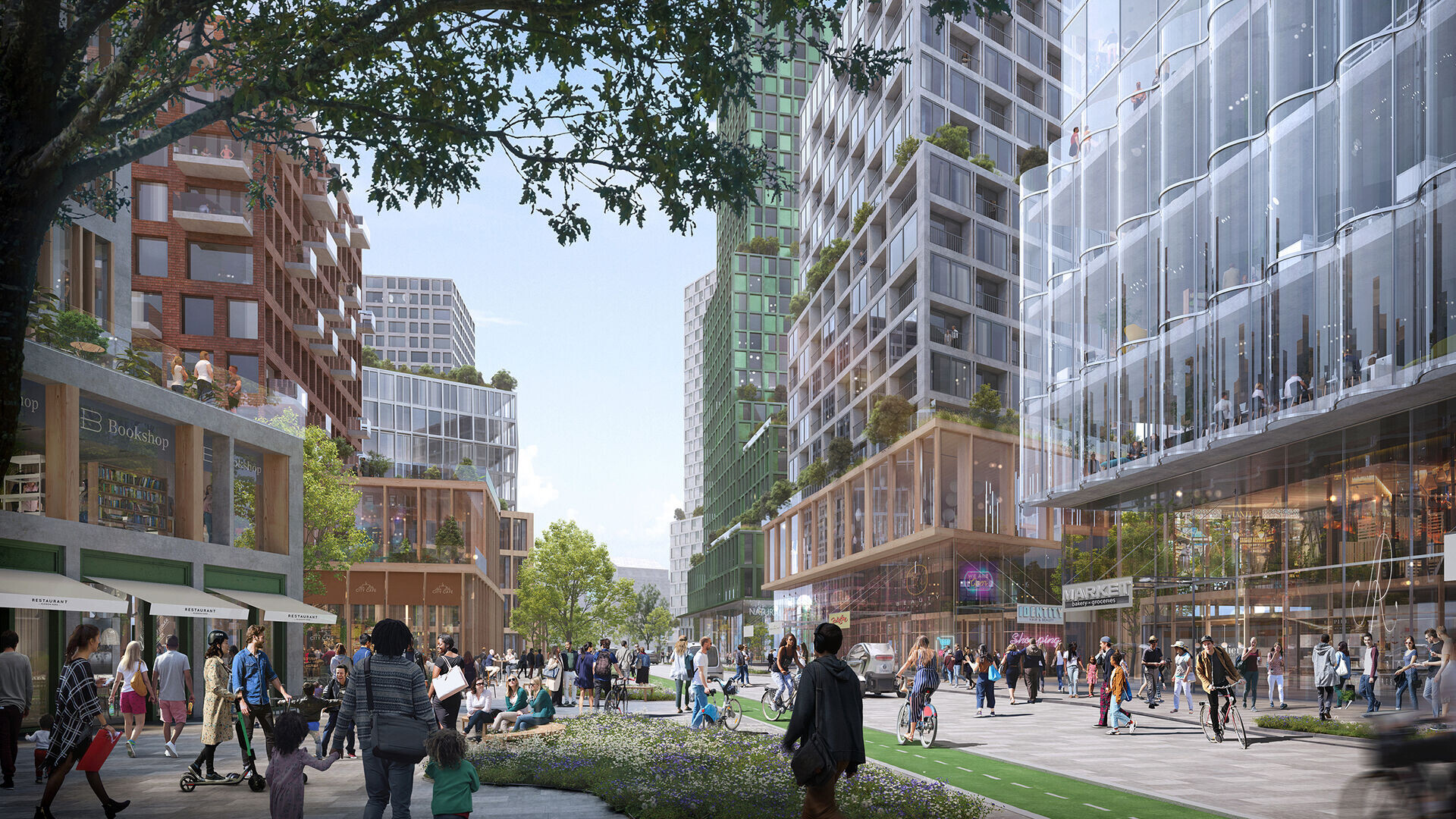 Situated at a natural high point where Toronto's two major ravine systems meet, the site has an opportunity to be a keystone of the city's natural and ecological infrastructure. The plan proposes a connective network of new parks and green corridors—100 acres of new open space in total. The green network will include multi-use trails, nature-based stormwater treatment landscapes, and biodiverse ecologies, facilitating the movement of people, wildlife, and water across the site. Honouring the deep history of Indigenous stewardship of the lands, the plan envisions a place where urban and natural systems are intertwined and mutually supportive.
Drawing from KPMB's deeply rooted knowledge of Toronto's local context, the project highlights the firm's broad experience reimagining brownfield sites in cities across North America—envisioning healthy, vibrant, and equitable communities that make space for creativity and commerce, nature and culture.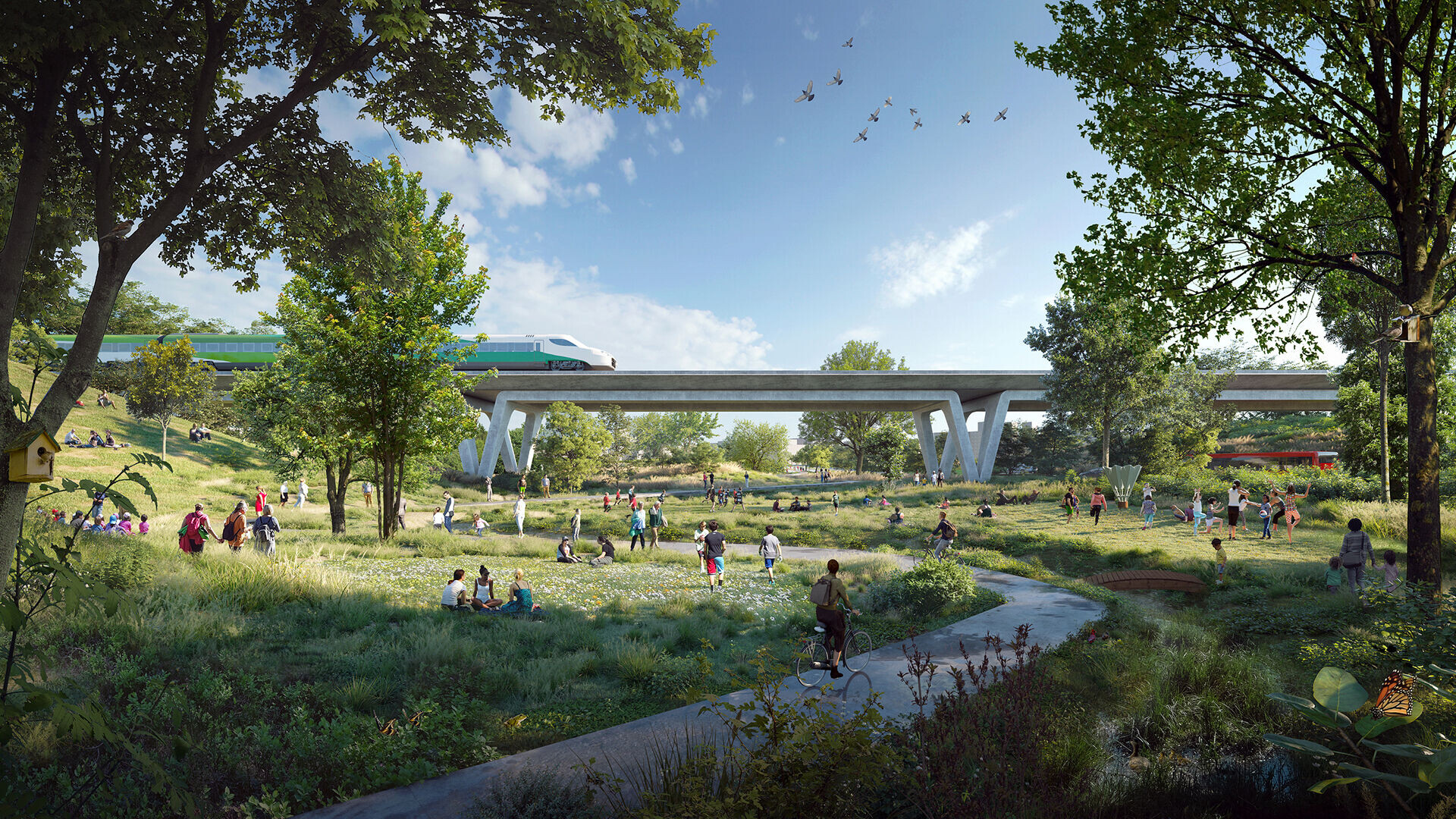 Guided by landowners Northcrest and the Canada Lands Company, the Framework Plan creates a strategic vision for an incremental development of the Downsview site that is expected to take decades. Downsview Park, the existing 270-acre centerpiece of the diverse and vibrant north Toronto community, will not be developed. Instead, new connections will increase access to the park from all directions.
At the core of the Framework Plan are 10 key principles that underpin the design team's commitment to sustainable and equitable growth, inspired by the concept of the "15-minute city," in which residents can walk or cycle to fulfil all their daily needs with the need for a car.
Listening to and collaborating with the community—including local Indigenous rights-holders—the design team's vision incorporates community-led initiatives like markets, maker spaces, and urban farming; innovative adaptive reuse of existing military and industrial buildings; construction of a new community centre; a diverse range of new housing aligned with the City's ambitions; and thousands of new employment opportunities.
KPMB is a member of the core design team that also includes Henning Larsen (Lead Urban Designers), Urban Strategies Inc. (Planning), Copenhagen-based SLA (Lead Landscape), and engineers Rambøll and Transsolar. The digital community engagement process was led by Swerhun Inc., and the Department of Words and Deeds.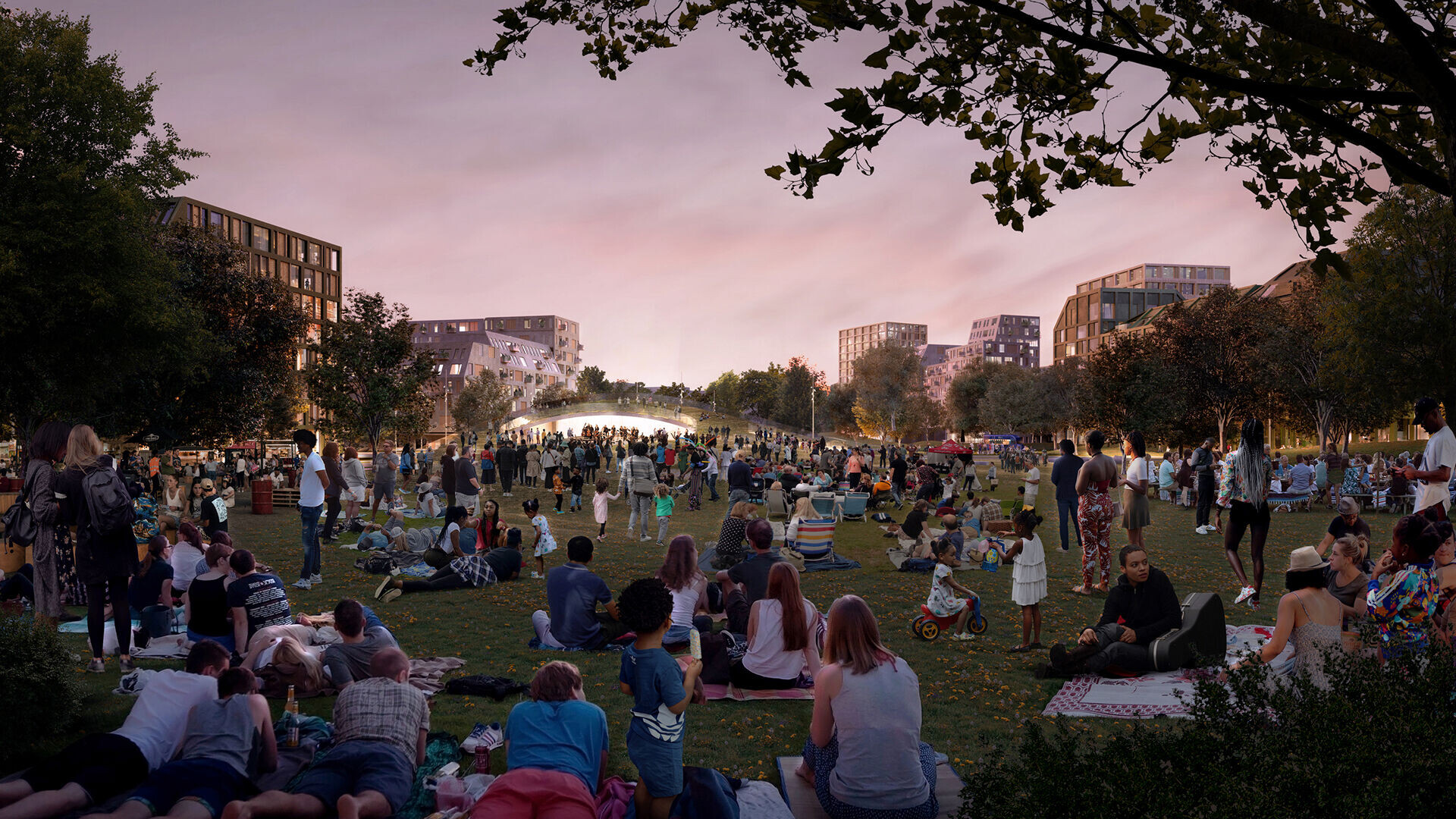 Architects
Design Team: Henning Larsen (Urban Design); KPMB Architects (Architecture); SLA Architects (Landscape); Urban Strategies (Planning)
KPMB Team
Kevin Bridgman (partner, team lead), Shirley Blumberg (founding partner), Bruce Kuwabara (founding partner), Geoffrey Turnbull (KPMB LAB), Laurence Holland, Sahana Dharmaraj, Jonathan Graham (KPMB LAB), Nellie Jalal-Zadeh, Andy Barat
Consultants
BA Group (transportation), Arup (municipal infrastructure), Transsolar (energy), Ramboll (sustainability), Purpose Building (sustainability), Swerhun Inc. (public engagement), Department of Words and Deeds (public engagement), Nbisiing Consulting Inc. (Indigenous engagement), Monumental Projects Inc. (equity advisors), StrategyCorp (communications and design), Future Simple Studio (communications and design)