Residence DRD is a duplex penthouse with sea view on the top floor of an apartment building at the Belgian coast.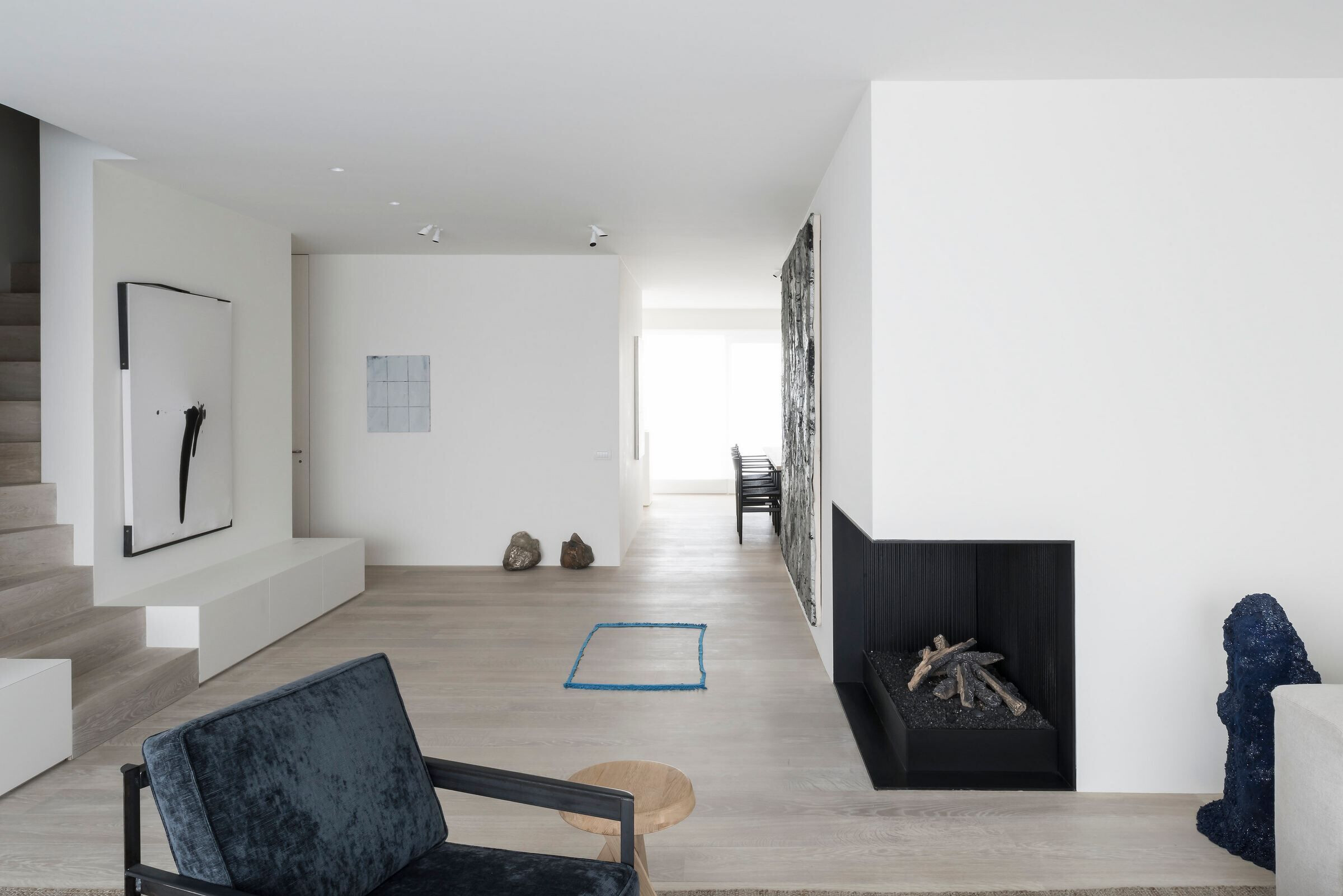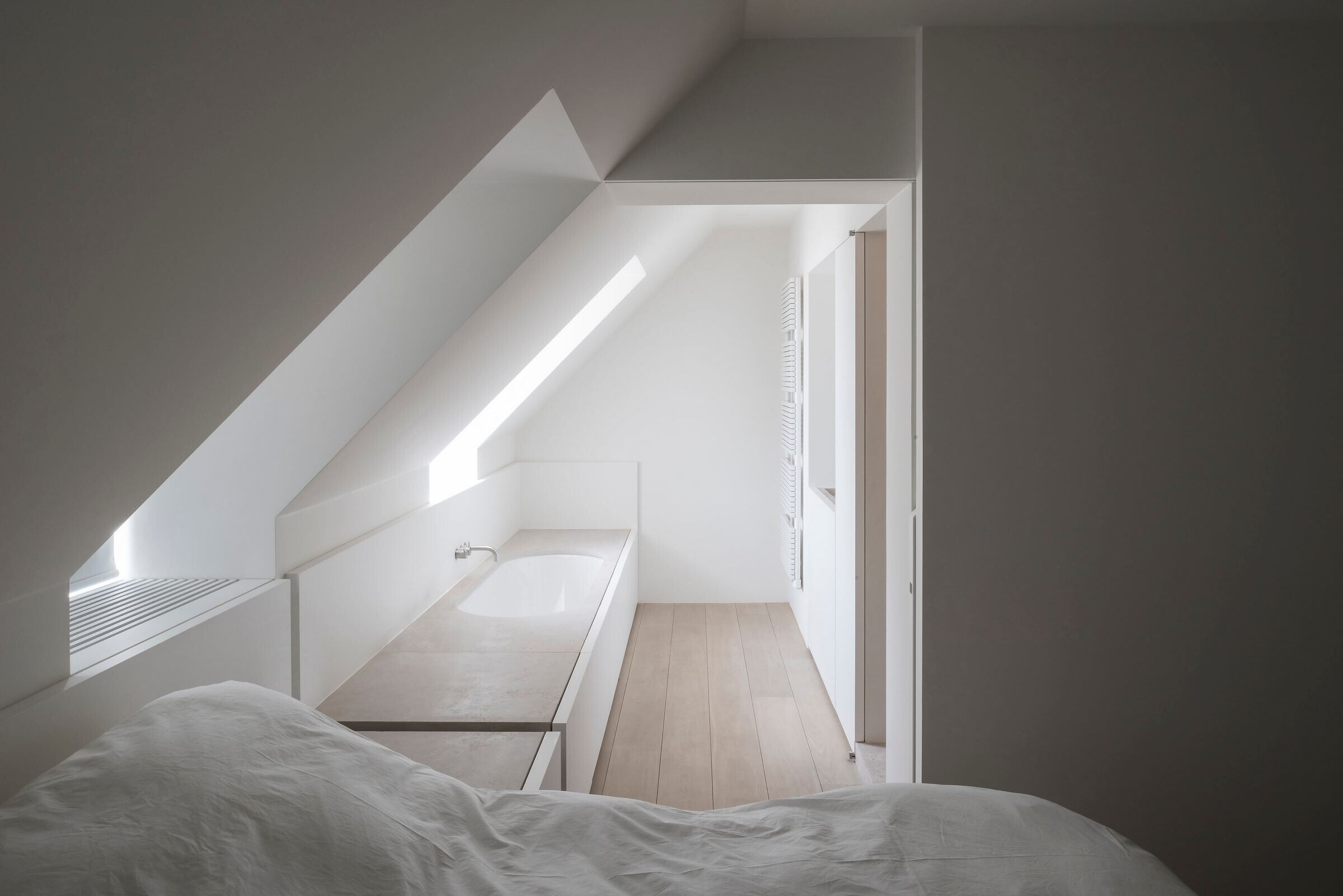 This weekend home is designed with the idea to have a place to unwind as well as to relax and be together with family and friends. The open plan has a large seating area turned to the sea. The dining area and kitchen are directed to the terrace at the rear. The fire place and circulation area are connecting elements and enhance the spaciousness of the living area.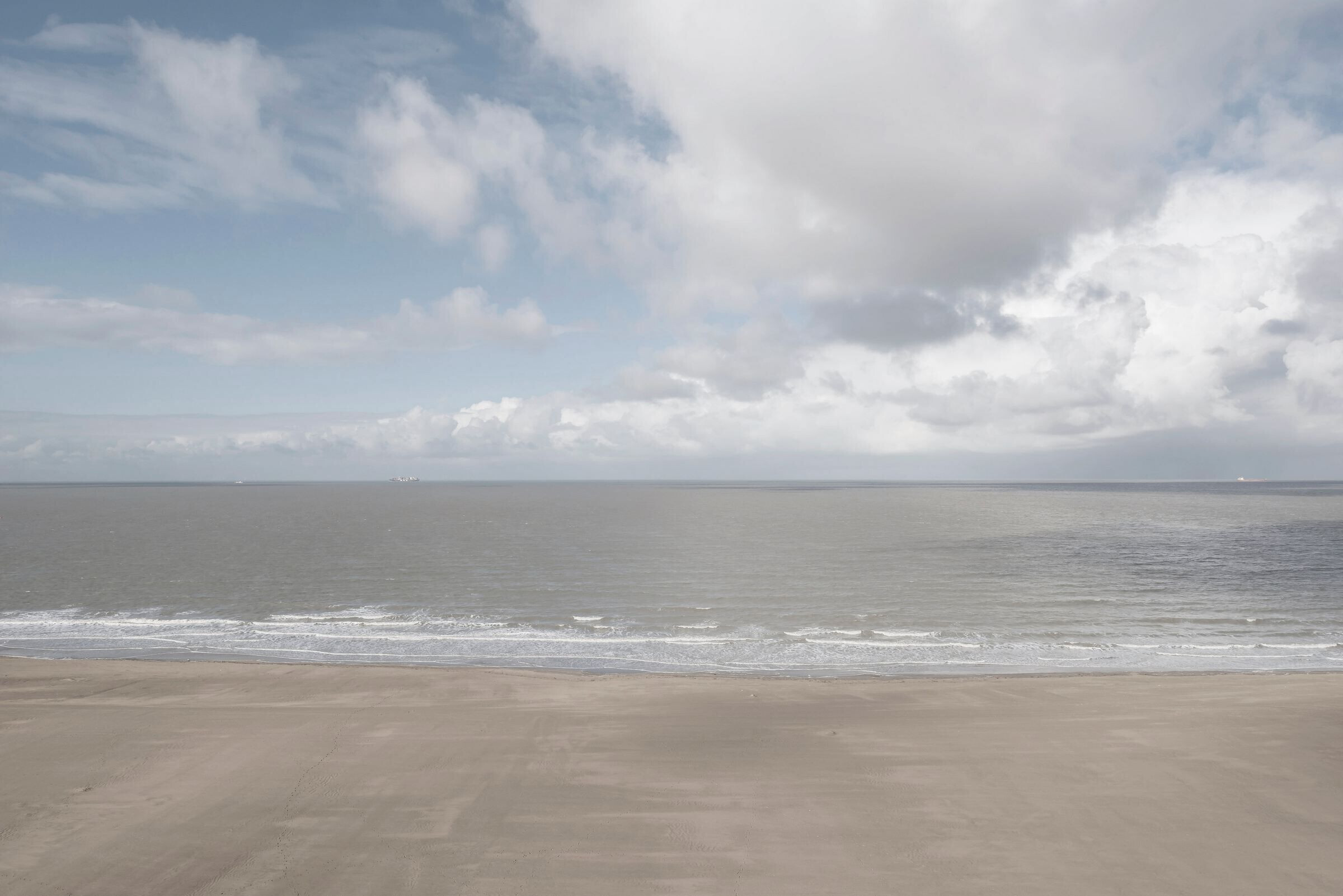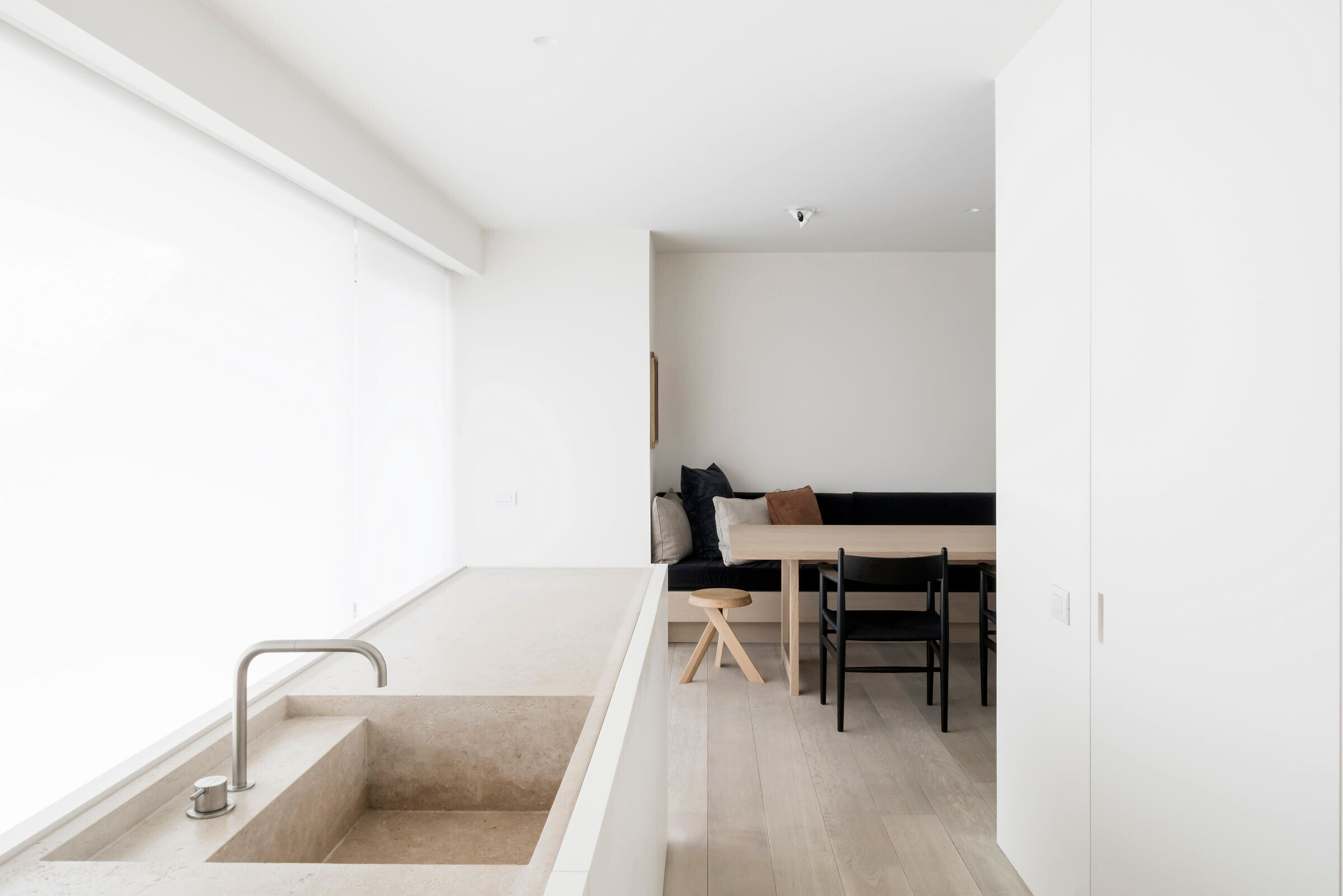 The top floor accommodates the sleeping zone with 3 bedrooms and 2 bathrooms. The materials of the floors and furniture match the colors of sand and sea and the walls are cool like the white beach cabins on the Belgian coast.