Designed and implemented lighting design for key academy DTEK representative areas at UNIT.City
UNAN.City innovative park from KAN Development, recognized as the best corporate university in the world Academy DTEK, incredible team interior Sergey Makhno Artem Meshchankin Sergey Makhno Architects is an honor to be in such a galaxy of professional stars!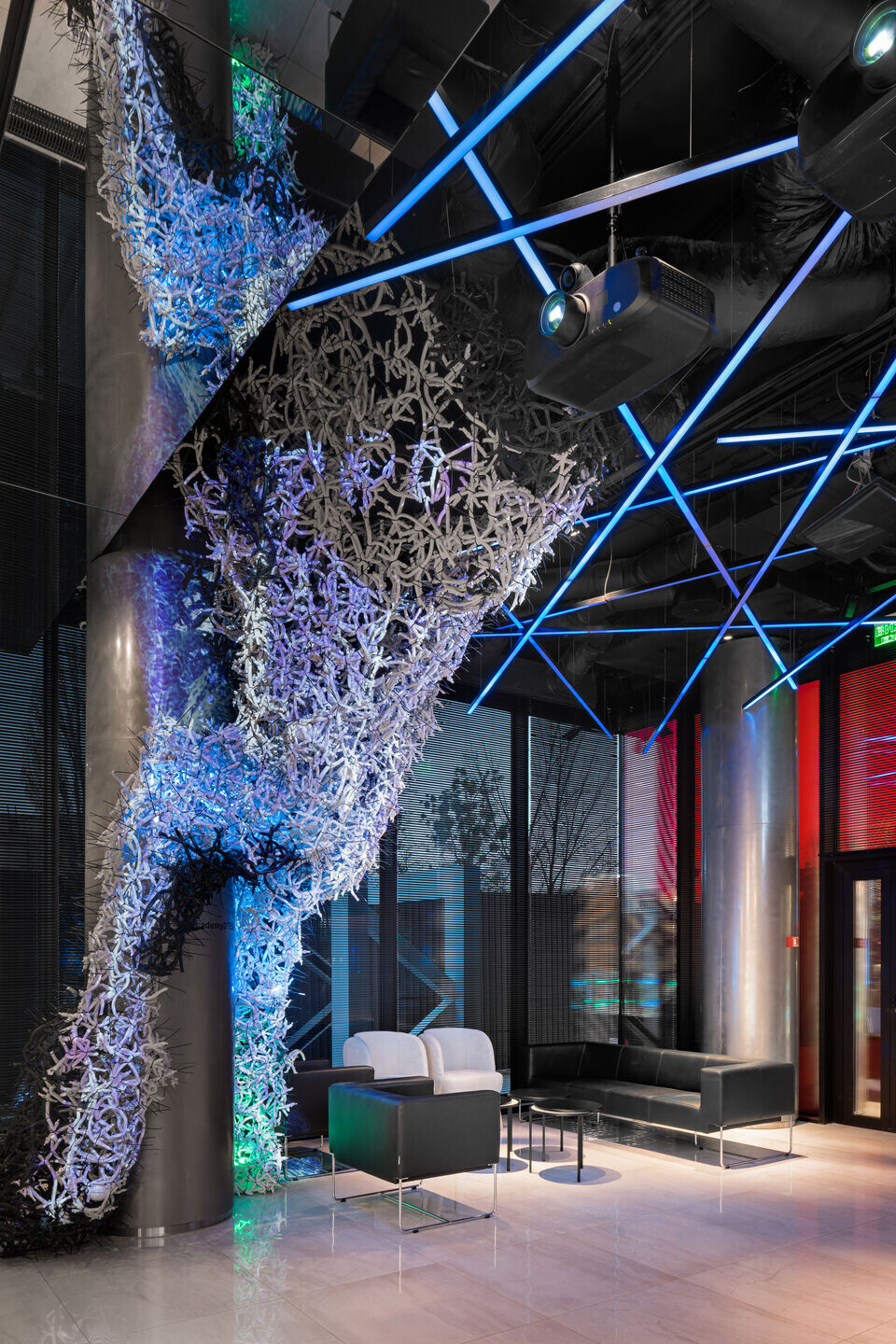 Forming the image of a creative intellectual environment by lighting solutions, we developed general lighting with various scenarios, designed and created lighting fixtures, dynamic projection onto the wall, a complex control system for all components and a special art element - an interactive media sculpture with a linear media structure under the ceiling.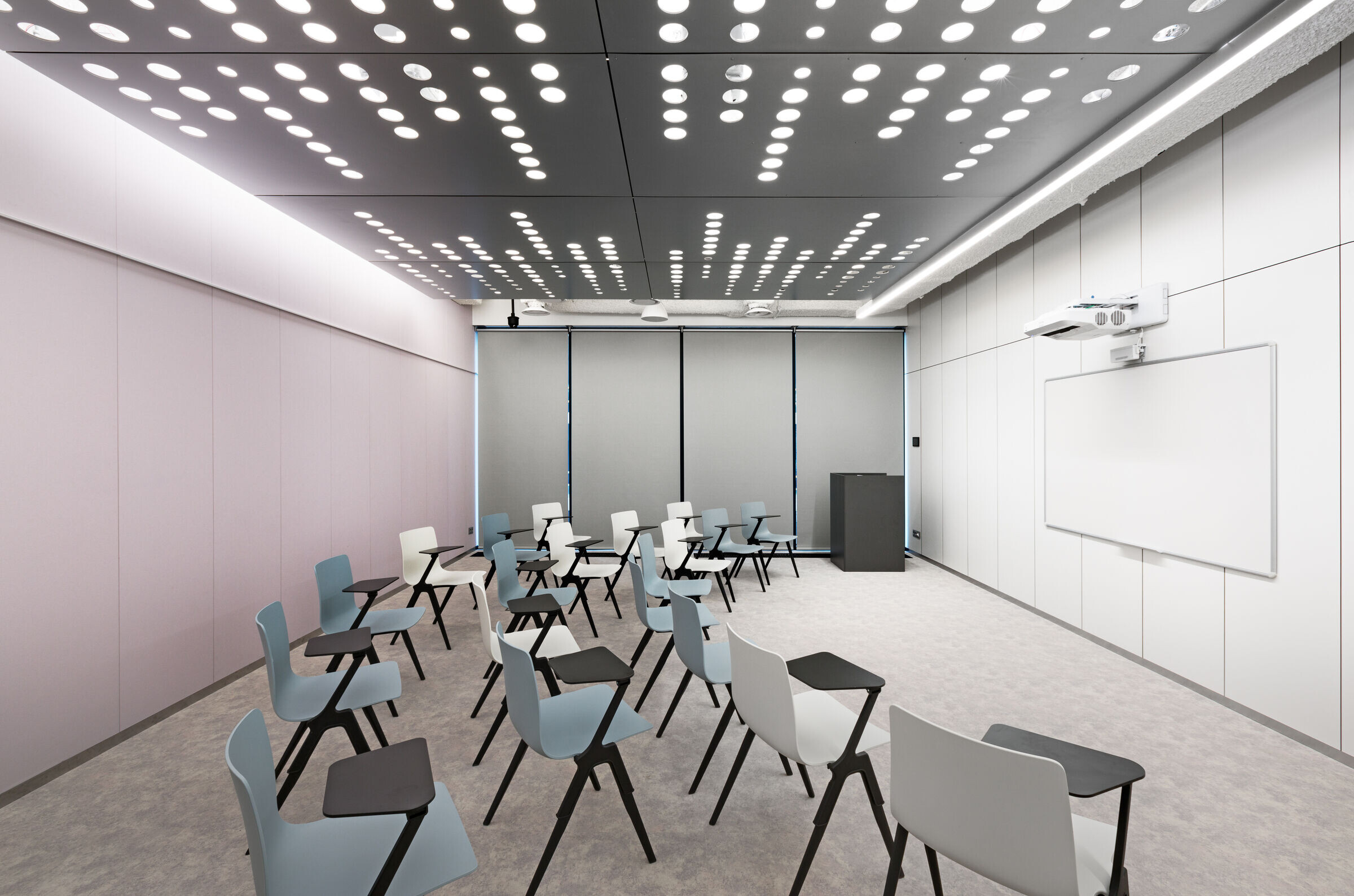 The sculpture is the main visual symbol, reflecting the main concept of the Academy - Mind Energy. The result of our co-creation with Valerii Kuznetsov
The amorphous spatial structure displays particles, cells, neural connections - the components from which an integral, common information field is formed. Dynamic 3d-mapping is projected onto the sculpture, which in turn continues in the media color pulses on specially designed linear fixtures on the ceiling.
The volume and spatiality of the sculpture is added by controlled RGB spotlights inside it.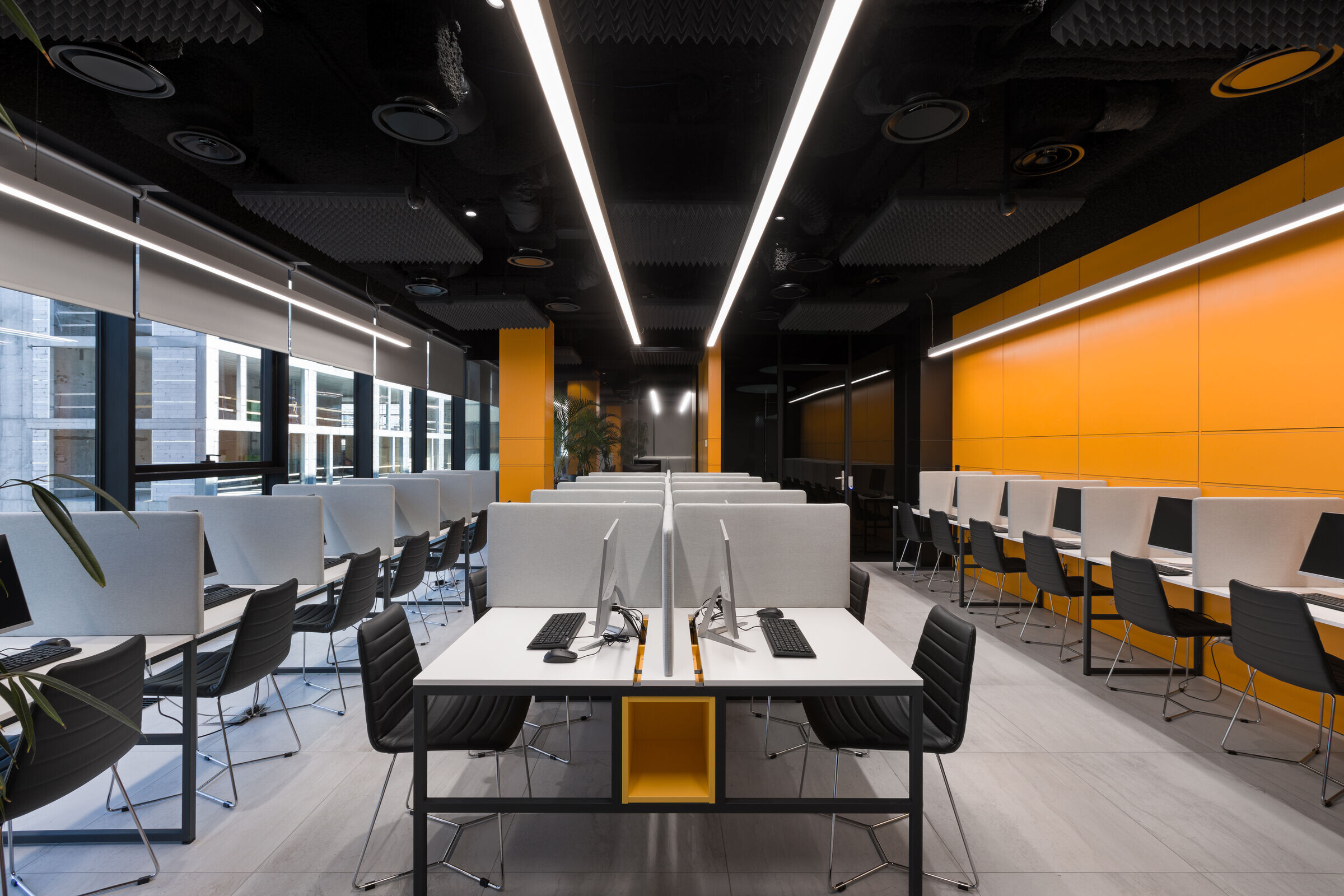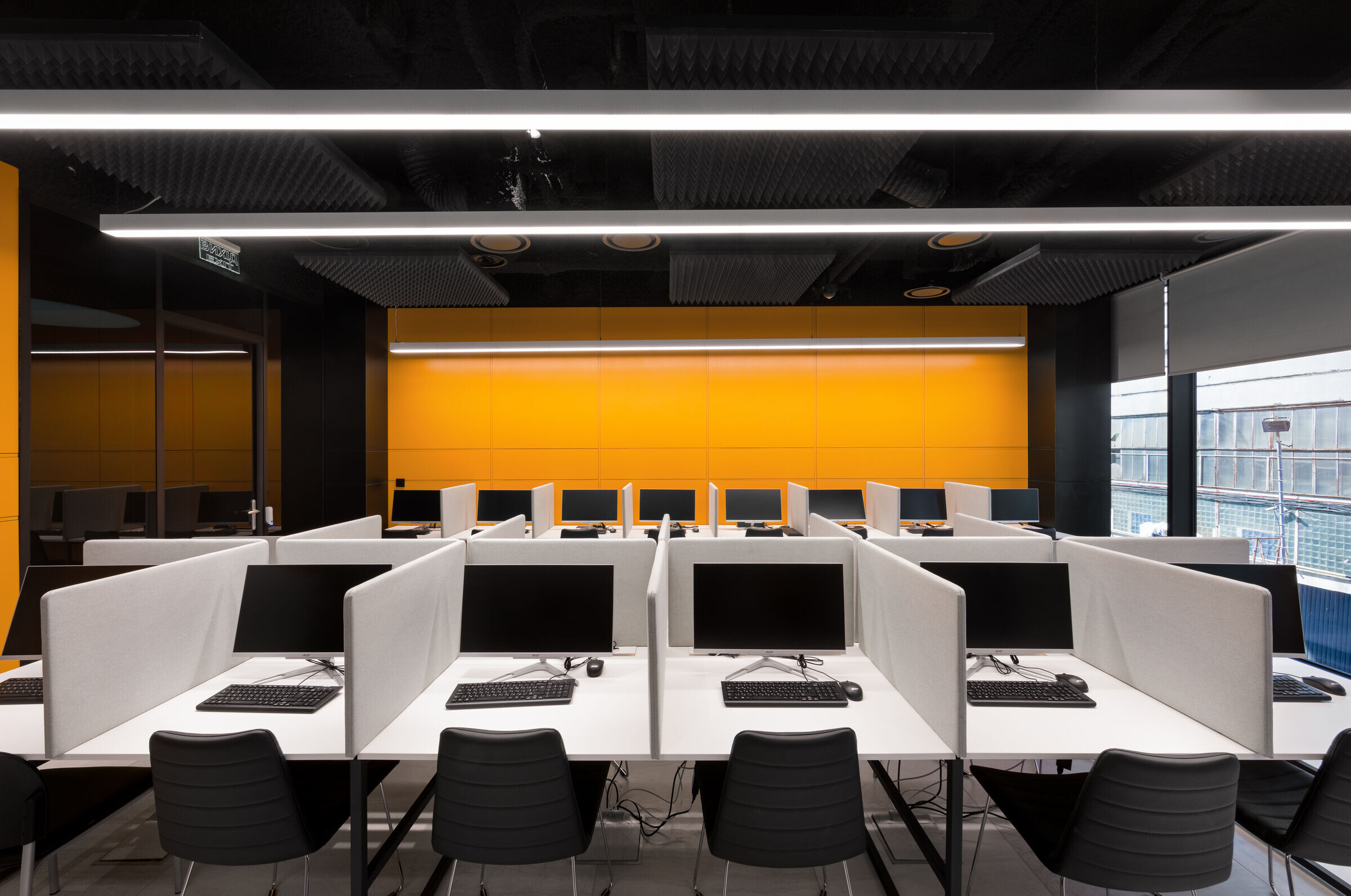 A special mode of sculpture is interactivity. Its content can change from interacting with people who are approaching - just as in the general information field each participant makes a contribution and also receives a response from common resources. And all this - with sound, also interactive.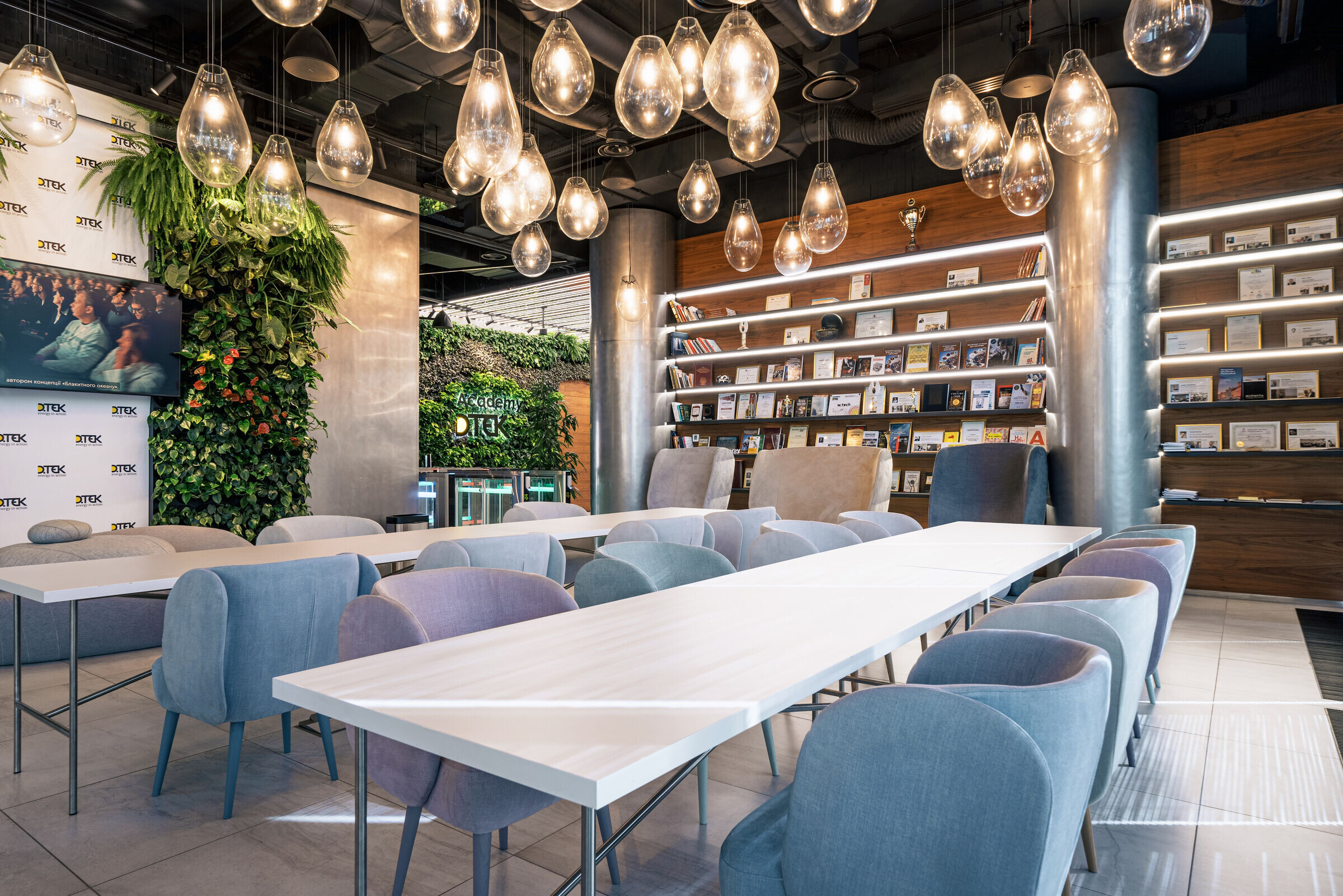 All the many developed elements have combined a single control system on one server.