The Dubai Future Foundation's "Accelerator Space" sought to create a holistic brand experience across the Area 2071 technology hub to create a vibrant and productive space. The main purpose of the space is to host emerging technology start-ups that participate in accelerator programs in cooperation with the government and also private sector entities.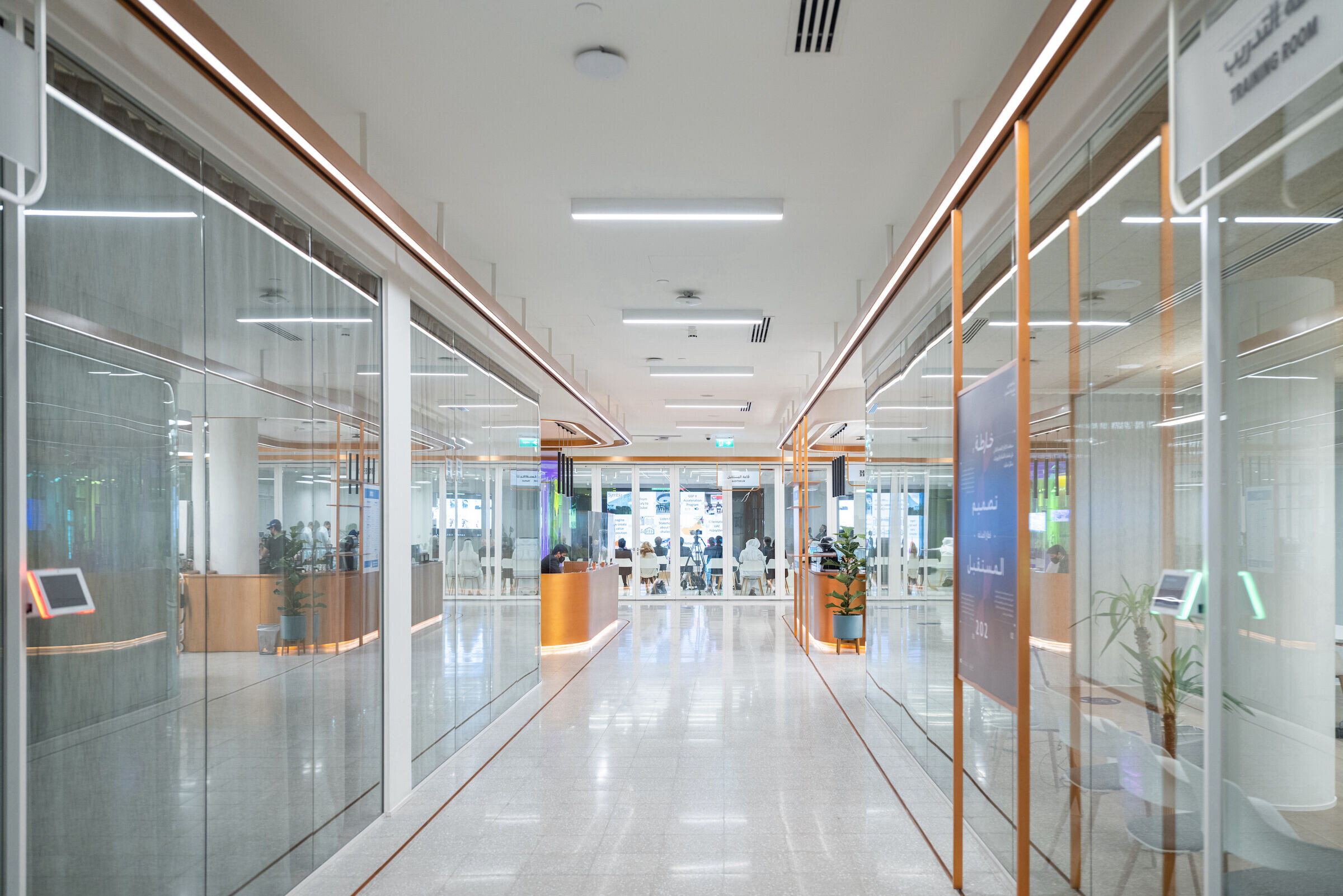 ATÖLYE's goal was to design a scenario-based layout system to enable different modes of interactions and different acts of working. Our research showed that, in order to build a holistic experience and establish Area 2071 as a leading innovation platform on a global scale, effective interventions needed to be made.
After 80 hours of field research, we set out to design an exploration and production space that is never underutilized. With this in mind, we looked at the existing space and noticed that there were some key challenges such as lack of light in the space and packness of users and functions.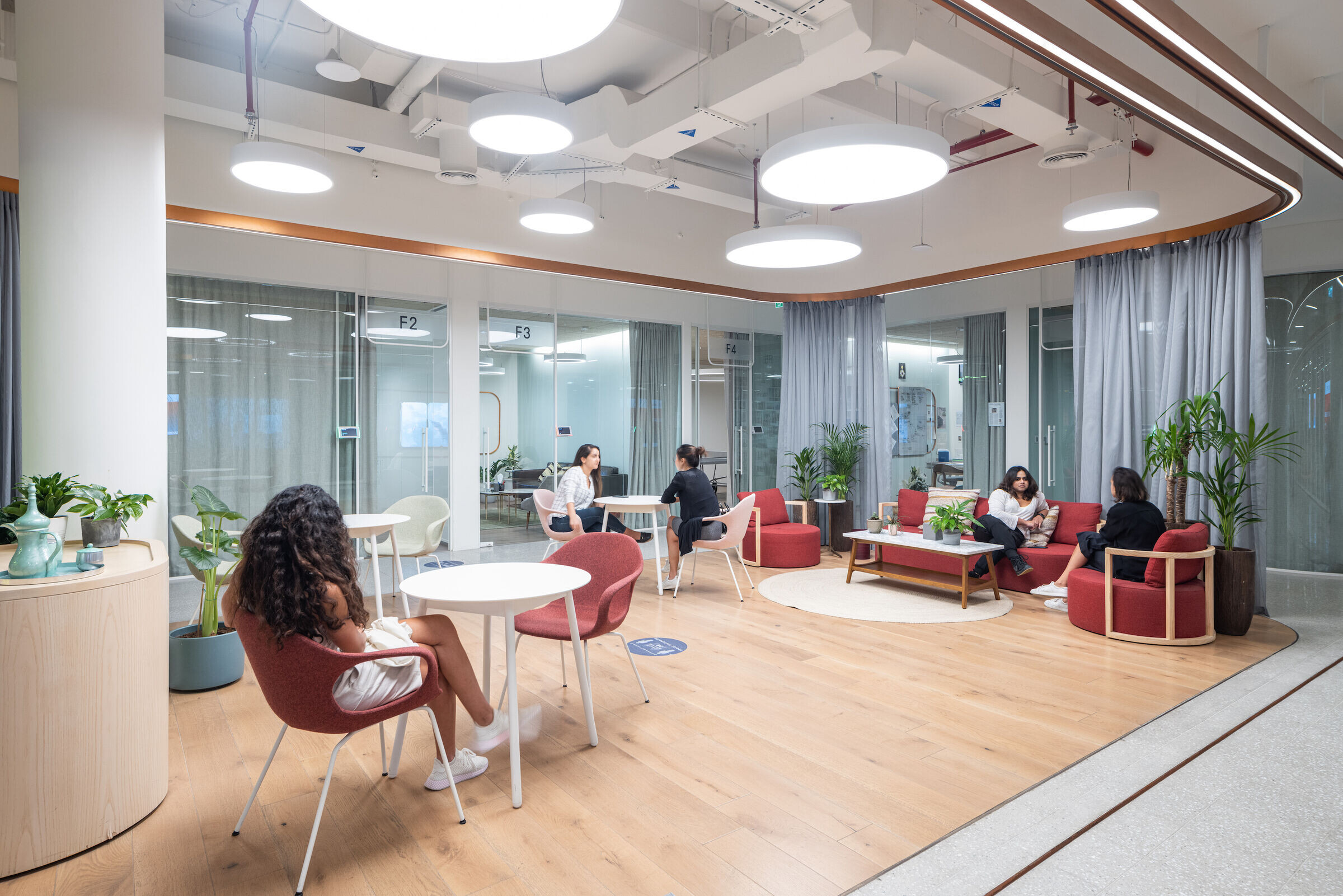 We responded to these challenges by developing a design system with multiple attributes—including a clear programmatic division between different acts of working based on routines and journeys in the space. We categorised them as focus, exchange, co-produce, and connect. The spaces aimed to cater to specific needs of these working modes—e.g. acoustic and visual isolation for the focus areas; or easily mountable writing boards and privacy curtains for co-production.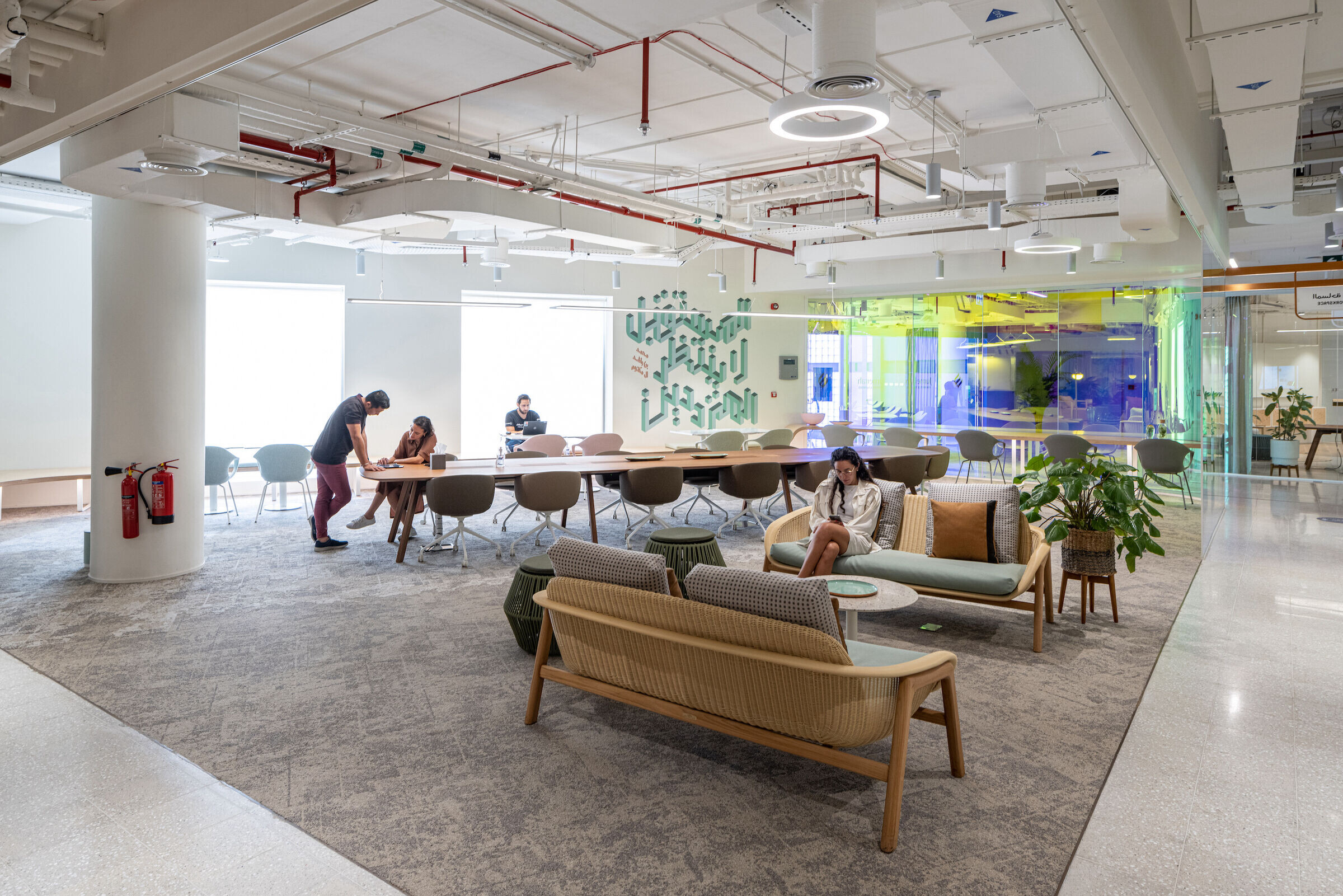 We have set up an architectural element that separates and gathers user groups in the space. We created a natural guidance that circulates the space. The space is open from three points which makes it a duration area and a large-scale junctor.
Understanding the users by passive observation and interviews helped us design spaces that function according to their diverse daily scenarios and that facilitate interaction and collaboration. We wanted to engage different user groups and make it easier to co-exist together in the space where they can meet their expectations and needs in the same space at the same time.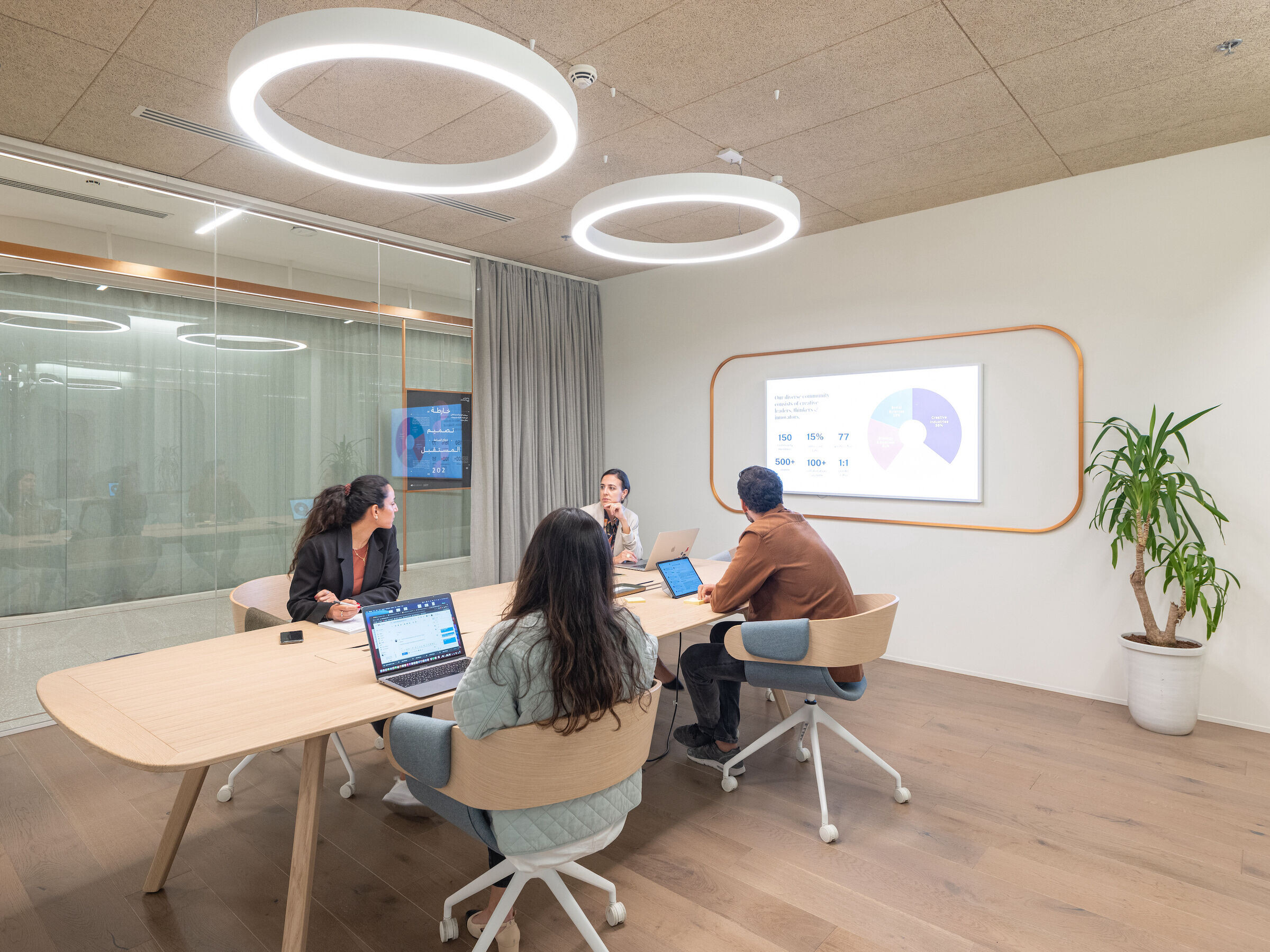 Moreover, the user journey models we created allowed additional moments of surprise and delight for "secondary" users such as visitors, event participants, and VIP guests. The specialist effort that is deployed in the domains of lighting and way-finding served as a supporting secondary subtle element to create a more well-rounded experience.
Project Lead: Nesile Yalçın

Design Team: Aydan Serbest, Begüm Ural, Can Görgün, Deniz Dönmez, Gizem Akın, Nesile Yalçın