The DUMBO Townhouses are located at the corner of Pearl and Water Streets in Brooklyn, NY on a small 50' x 92' lot. The project involved the demolition of an existing, one story warehouse and the construction of five single family townhouses. Each 18' wide townhouse is approximately 3,500 square feet with four bedrooms, three baths, parking and outdoor space on multiple levels. The total project is approximately 18,000 gross square feet.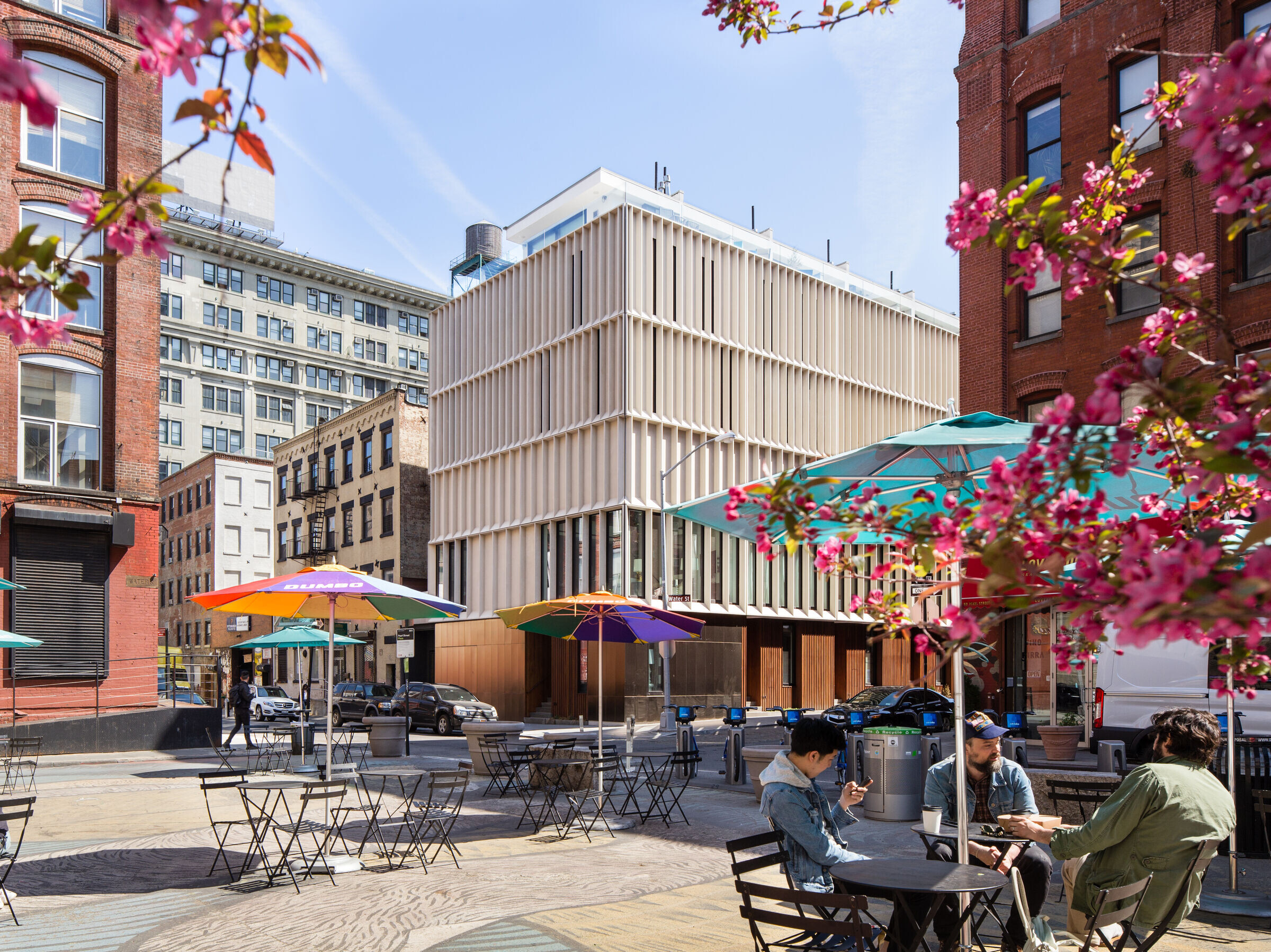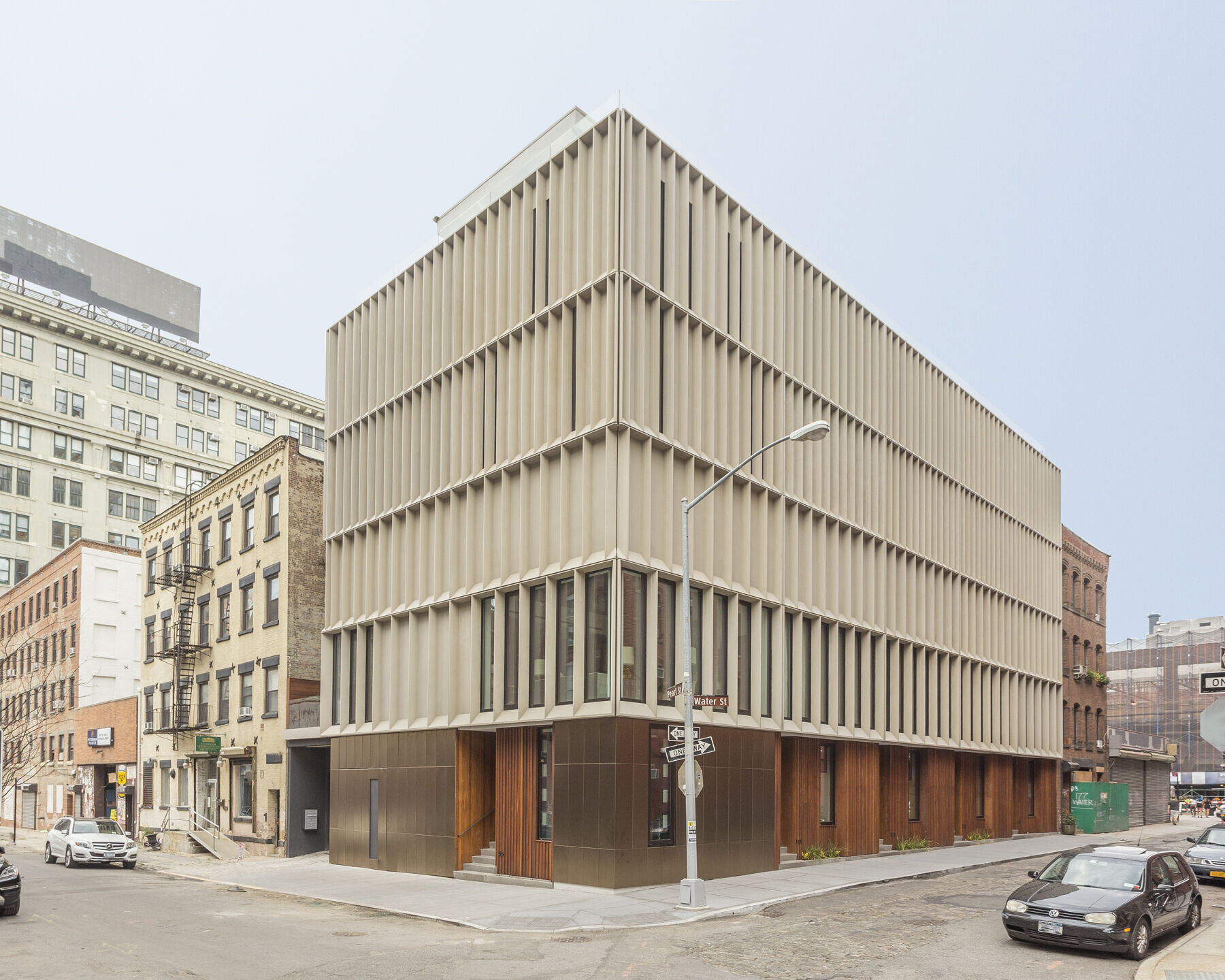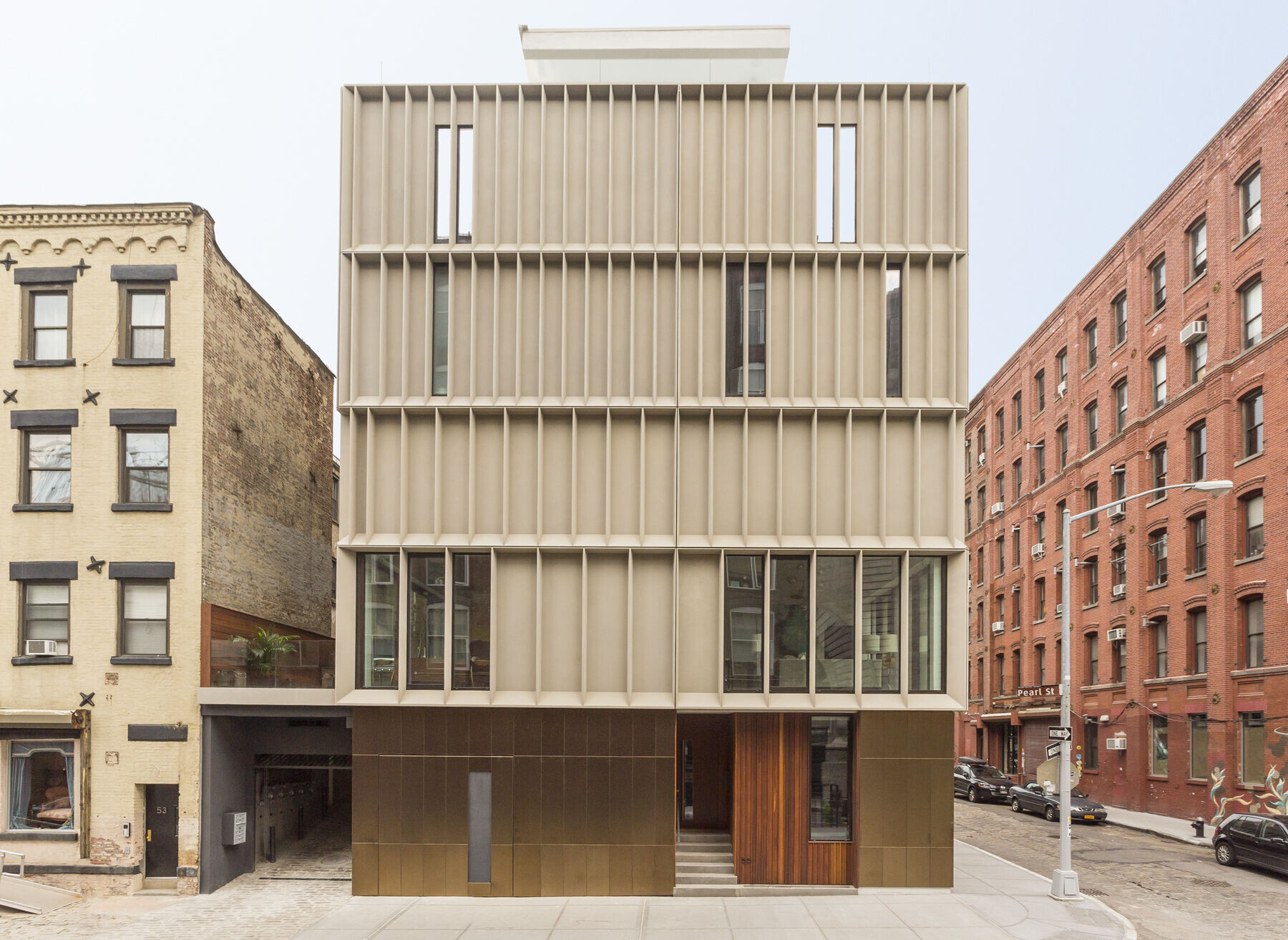 The team deployed a unique sectional strategy to squeeze the townhouse program on a typical 80' to 100' deep lot onto a lot with only 50' of depth. At the ground floor an entry vestibule, storage and guest suite are located off araised and recessed stoop on Water Street. One floor up a double height parlor floor with 20' ceilings includes a dining area, centrally located kitchen and living room, all flooded with light from full story windows and sliding glass doors. A shared drive with parking for each house is placed beneath a terrace off the parlor dining room. A floating mezzanine space overlooks the parlor to create a casual living room that is removed from the formality of the parlor floor. Here a central multistory skylightwell brings daylight into the middle of the townhouses and continues through the third and fourth floors where bedrooms are located. Apenthouse completes the townhouse with access to roof terracesthat offer views of the Manhattan skyline.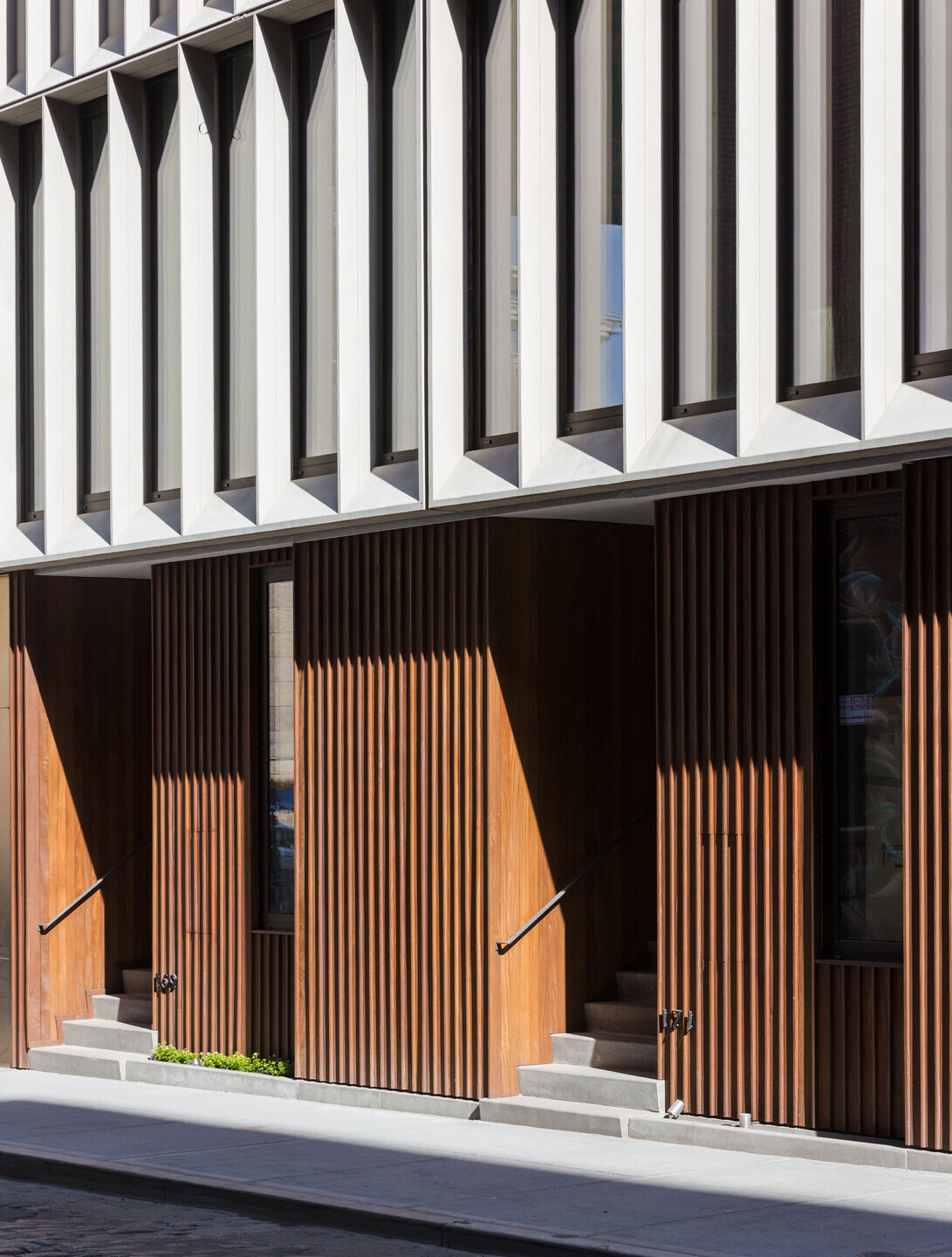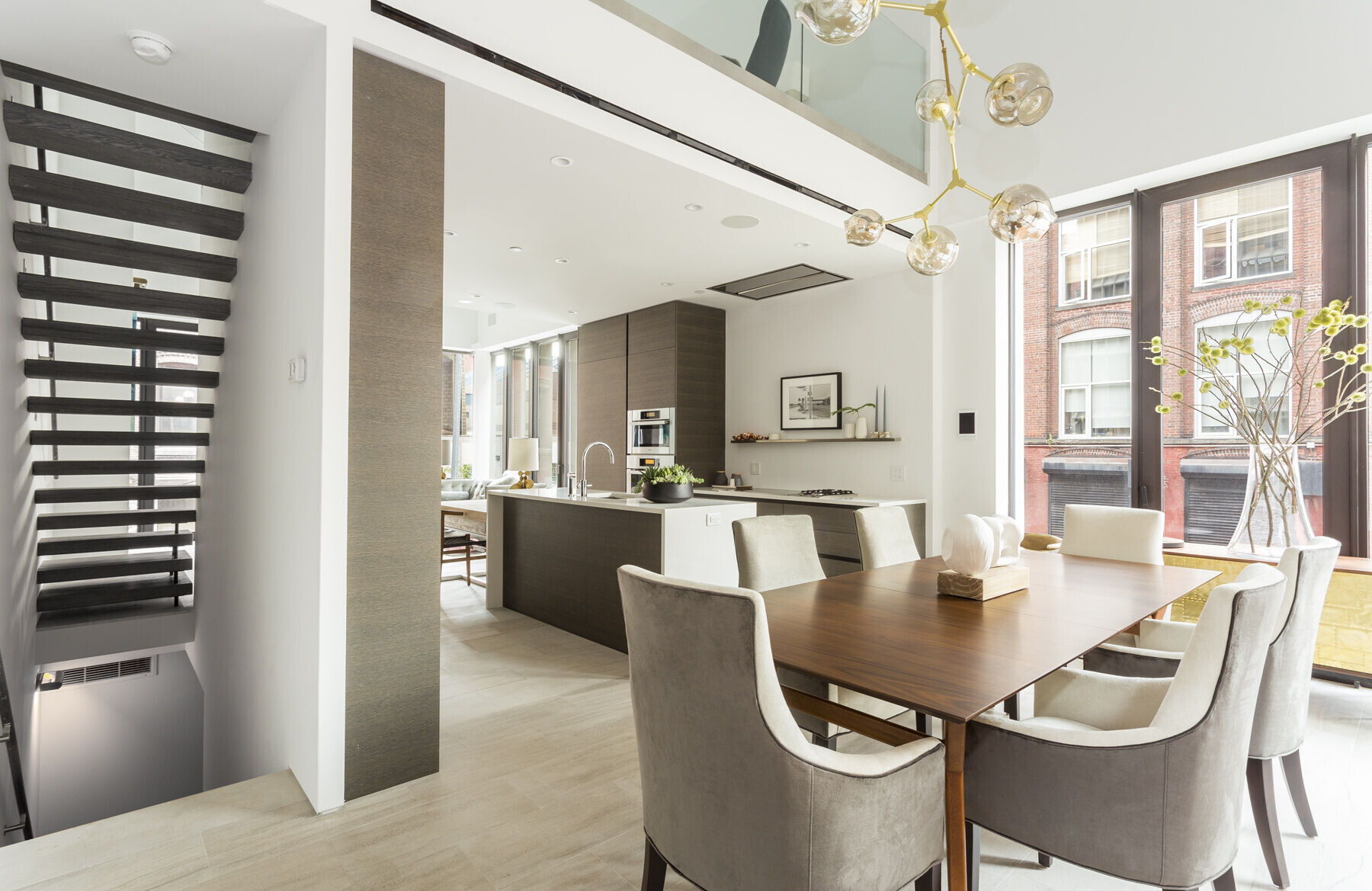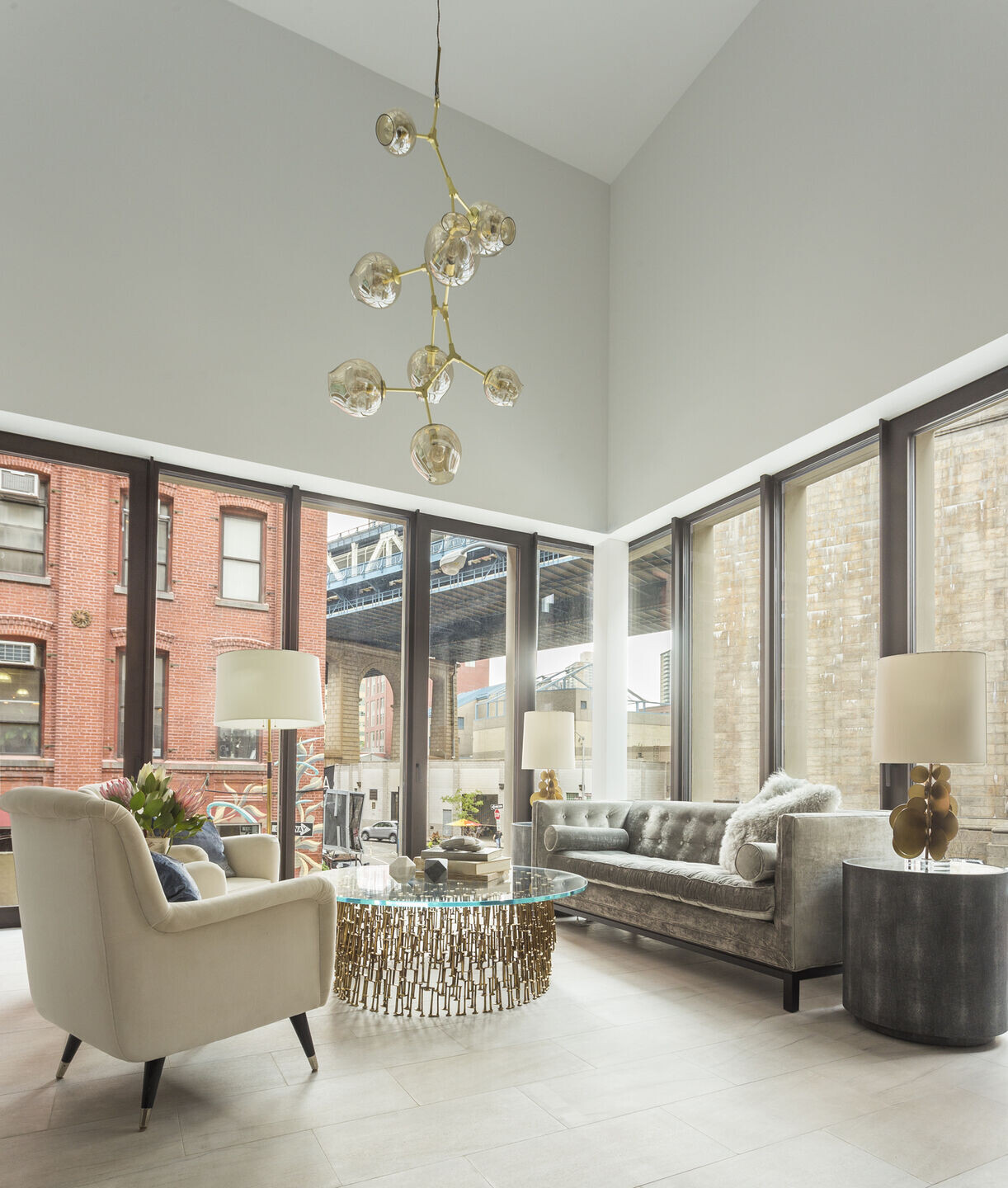 Across from a newly designated public park and located within the landmarked DUMBO Historic District, the team was sensitive to the industrial warehouse context which includes many of the City's first reinforced concrete buildings. The building envelope is clad in a series of tensile Ductal concrete panels, a contemporary concrete technology, which compliments the tone and texture of the neighboring buildings and allows the concrete to be cast to delicate proportions. The panels were composed as a series of 1" tapered fins metered to match the cadence of the fenestration of neighboring buildings. Interspersed full height windows offer light and air while the fins provide solar shading and privacy for residents. Warm Ipe wood cladding and interference coated stainless steel panels soften the entry experience at grade in contrast to the concrete above.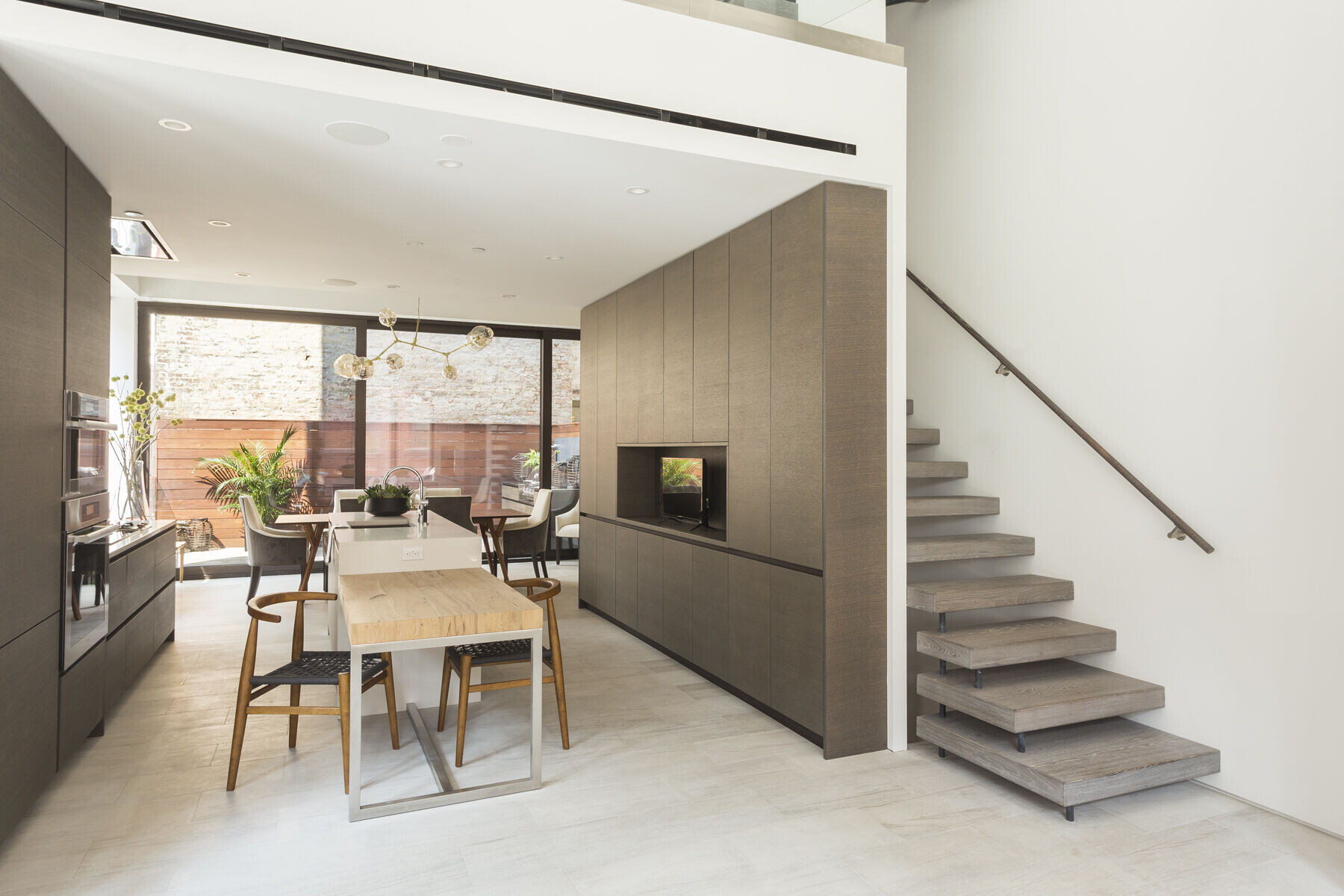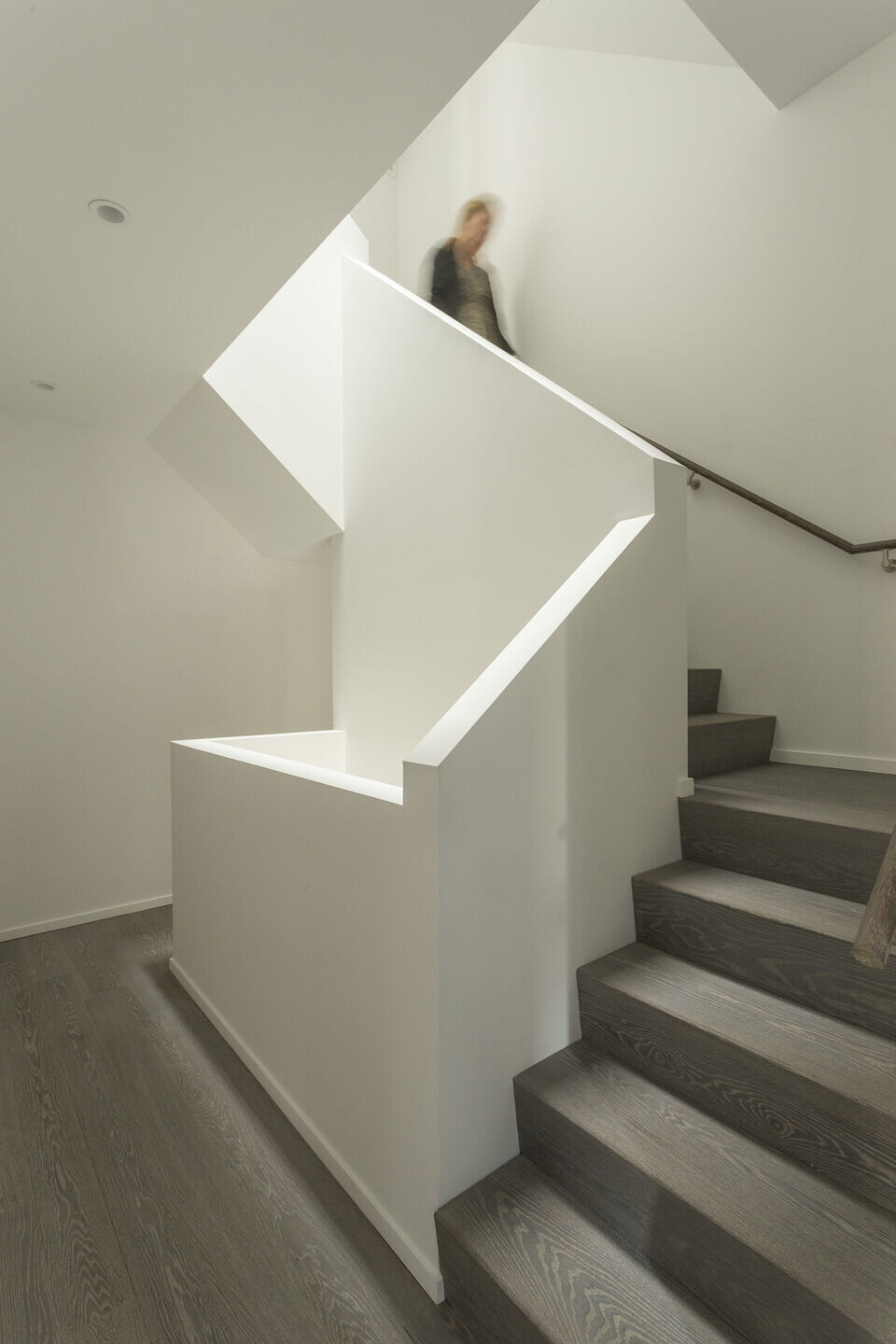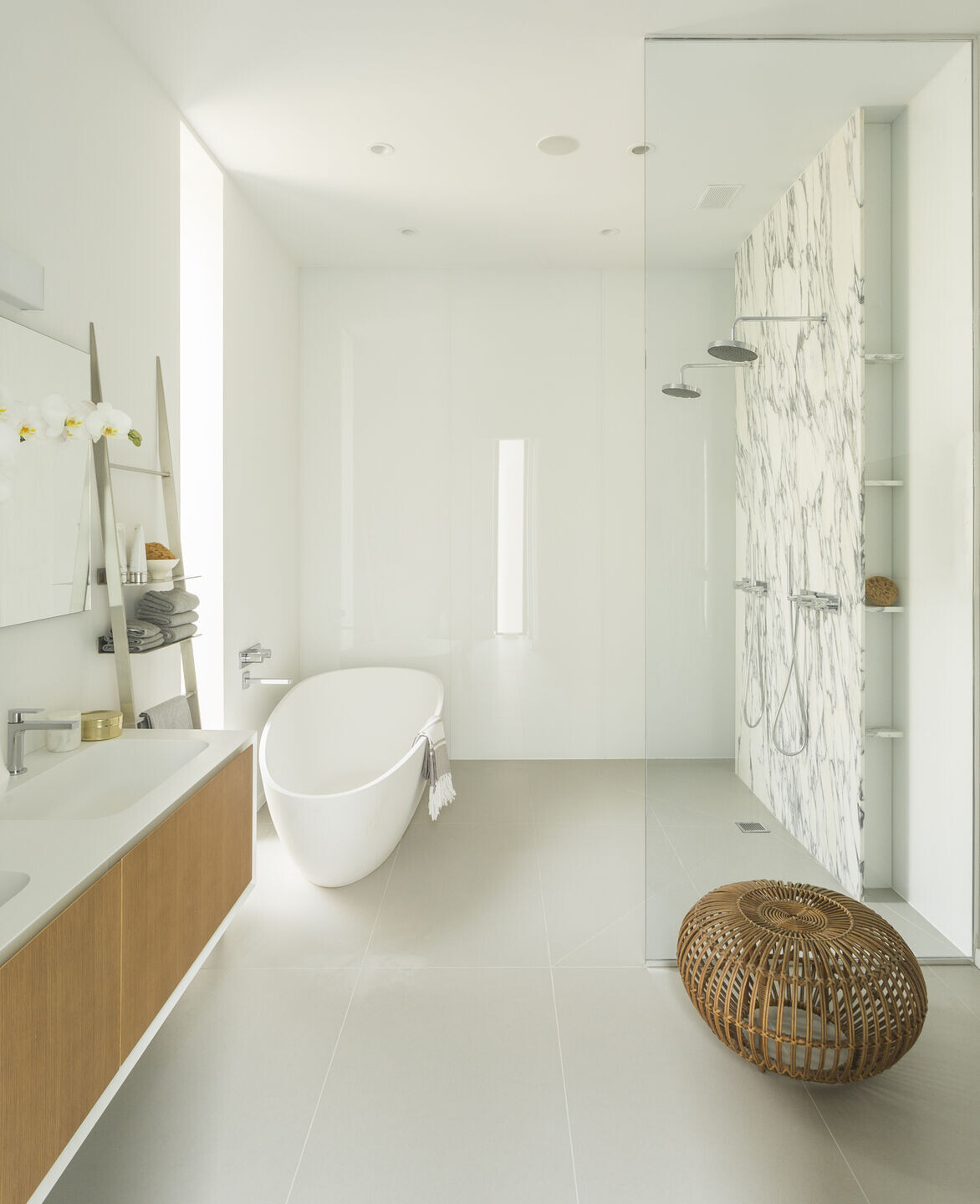 The locally based team acted as the architect, contractor, developer and broker for the project and was able to identify that the townhouse program was missing from a neighborhood with a growing population of families. While a large condominium tower was an 'as of right' option, the team chose instead to pursue roughly half of the development potential. This critical decision lowered construction costs to under $400 per square foot by reducing the complexity of excavation and construction next to historic buildings and created 100% efficient townhouses for sale (rather than condominiums with un-saleable corridors and common areas). This economically viable combination was able to serve the primary team goal of creating a contextually sensitive and beautiful addition to the built environment where we work and live.
2015 Bronze Award of Merit – SARA NY Design Award