The commission for the sauna came from a trip to Åland, in the archipelago between Sweden and Finland, during the summer of 2010.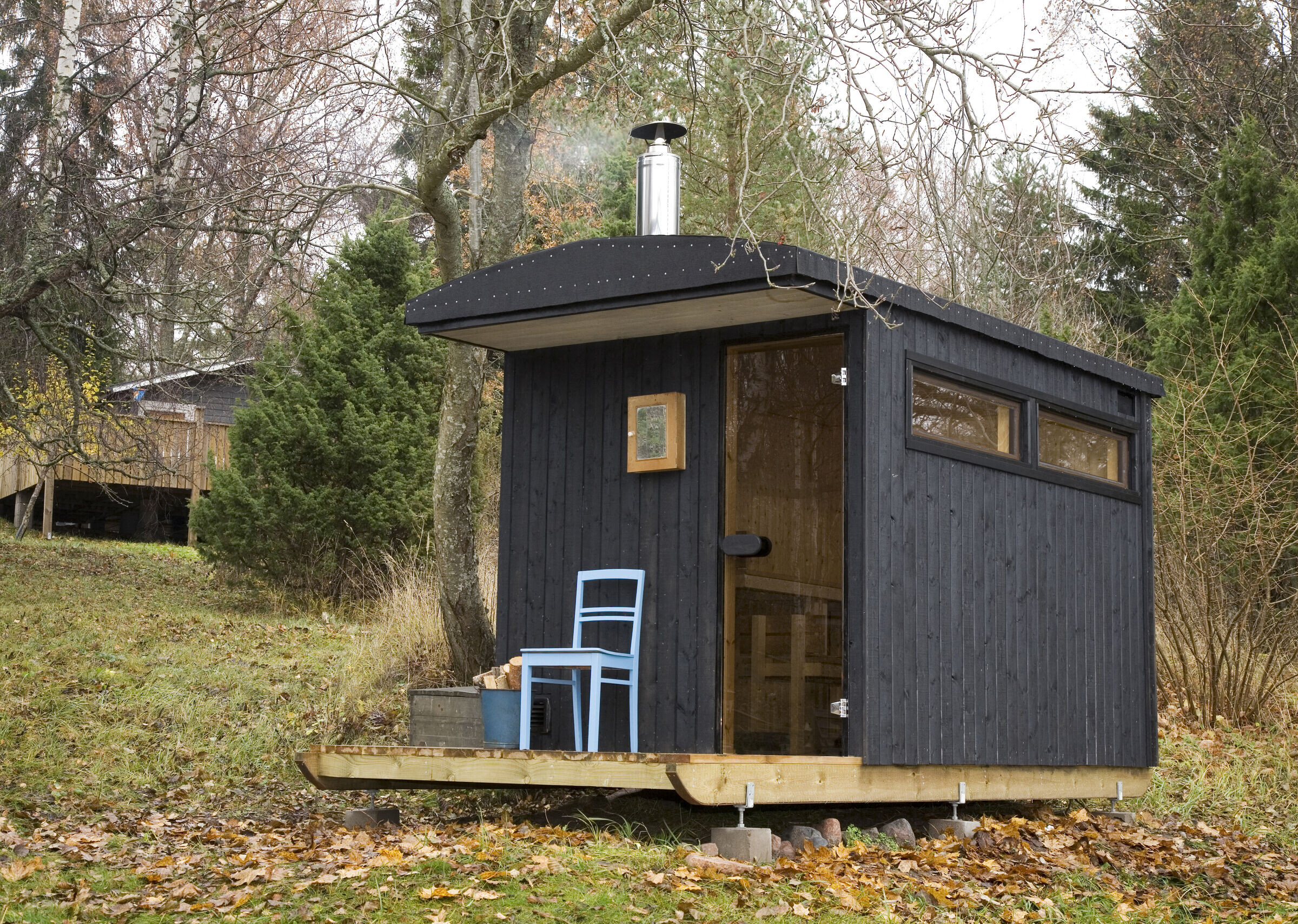 In Åland, like most of Scandinavia, the sauna is one of the main social functions of the home. Our client had tried, unsuccessfully for 12 years, to obtain planning permission for a sauna within her disused boat-shed.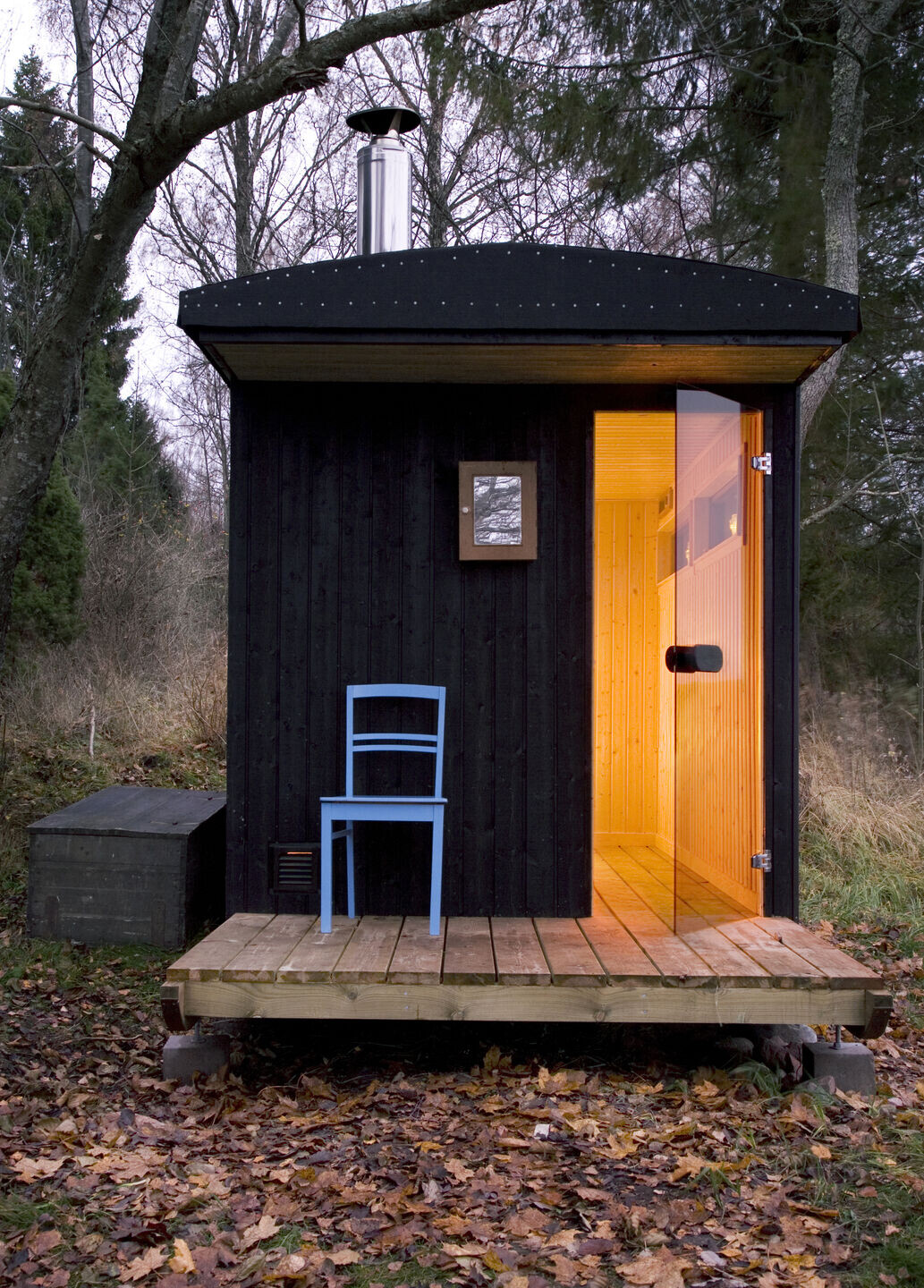 On leaving the island we set about coming up with a solution that could circumnavigate the planning issues. We decided on two possible solutions; one that put the sauna on a boat and the boat in the boat-shed and the other, a winter option, which put the sauna on a large-scale sledge and allowed the sauna to be towed onto the frozen waters surrounding the house during the winter months.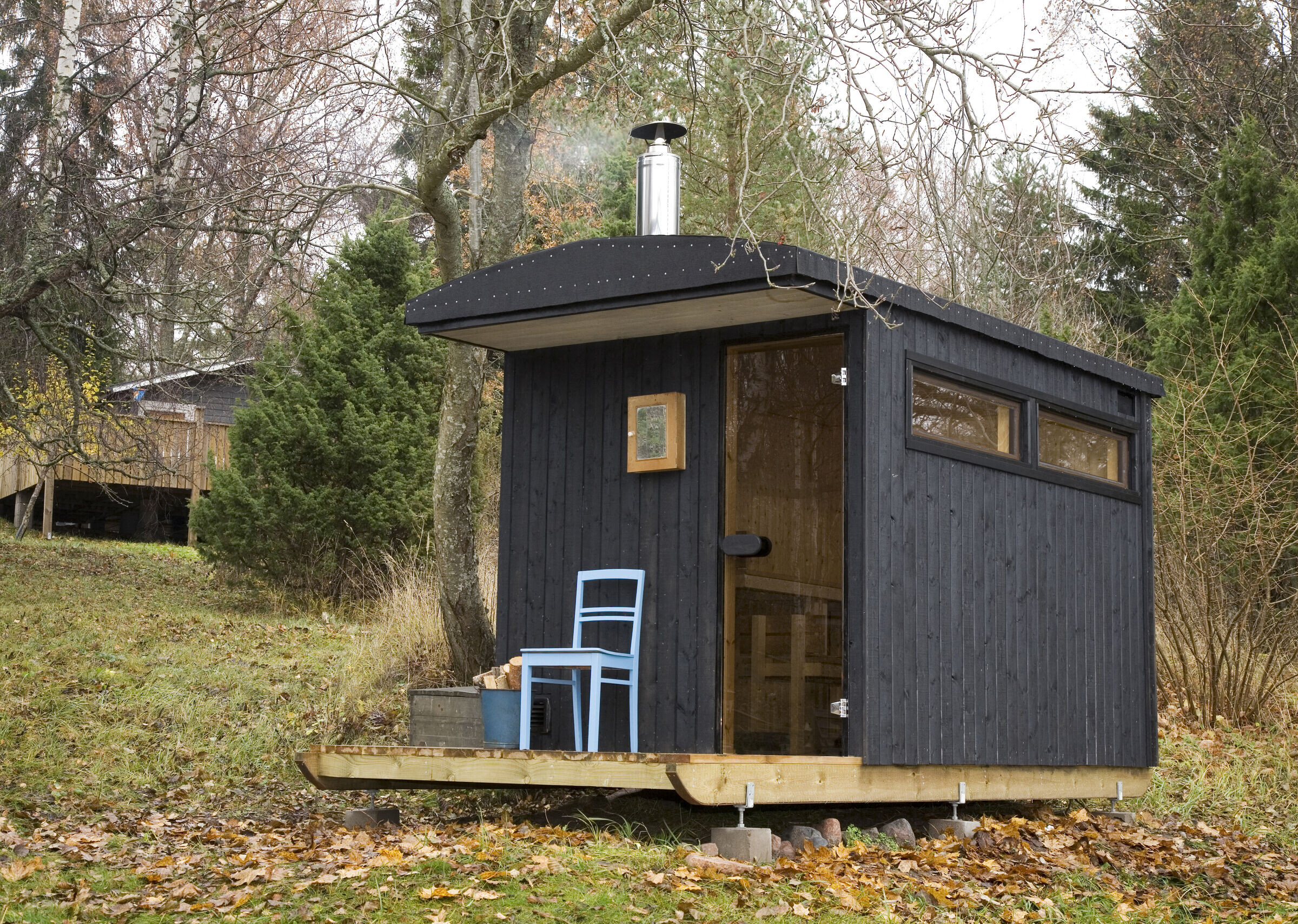 During the deliberations, our client's son told the story of his grandfather building a winter sauna on runners for winter fun, so we erred on the side of family history.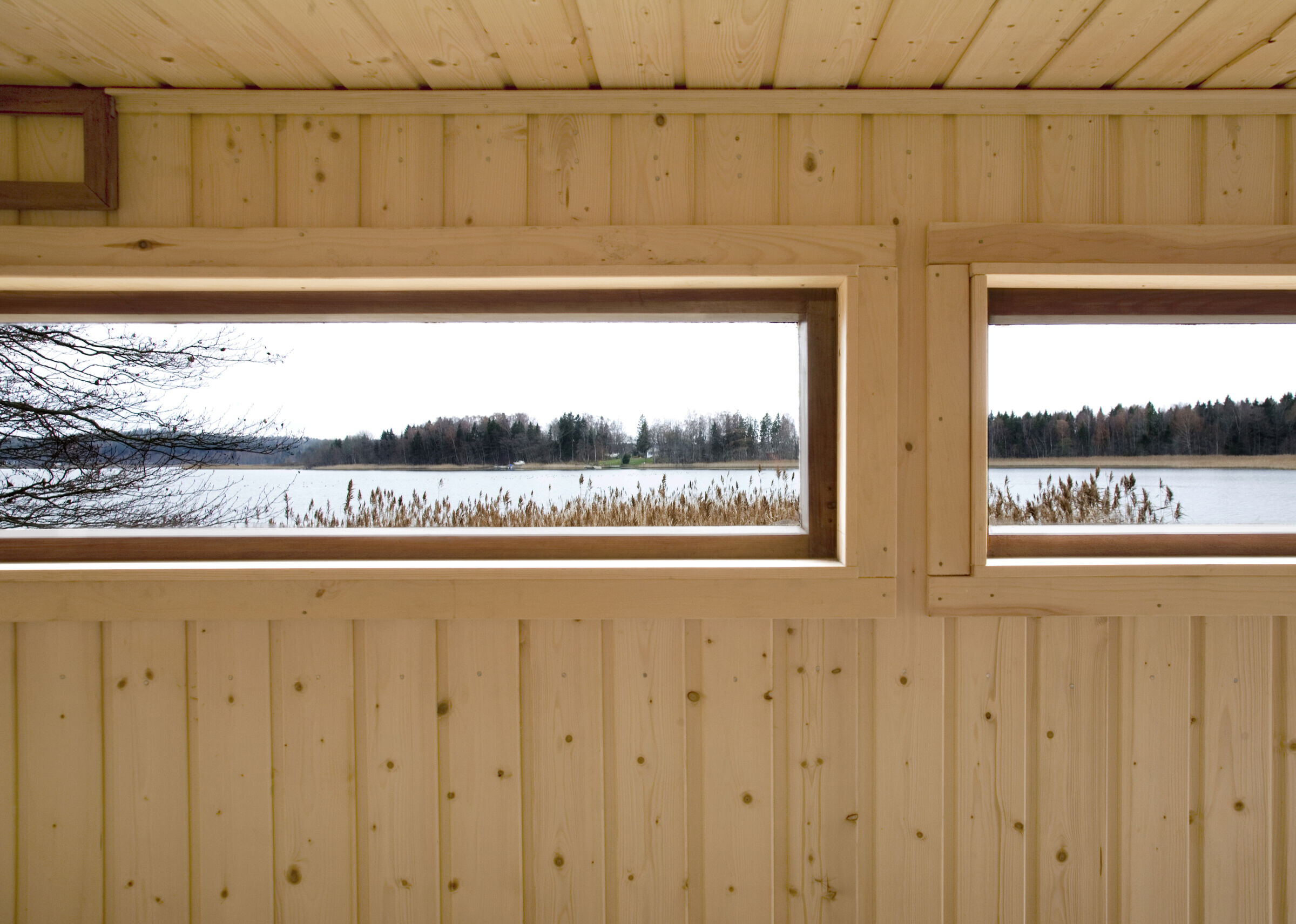 The sauna was designed on site, using only sketches from a small notepad, and built by Denizen Works and friends during 9 hard days of toil in the summer of 2011.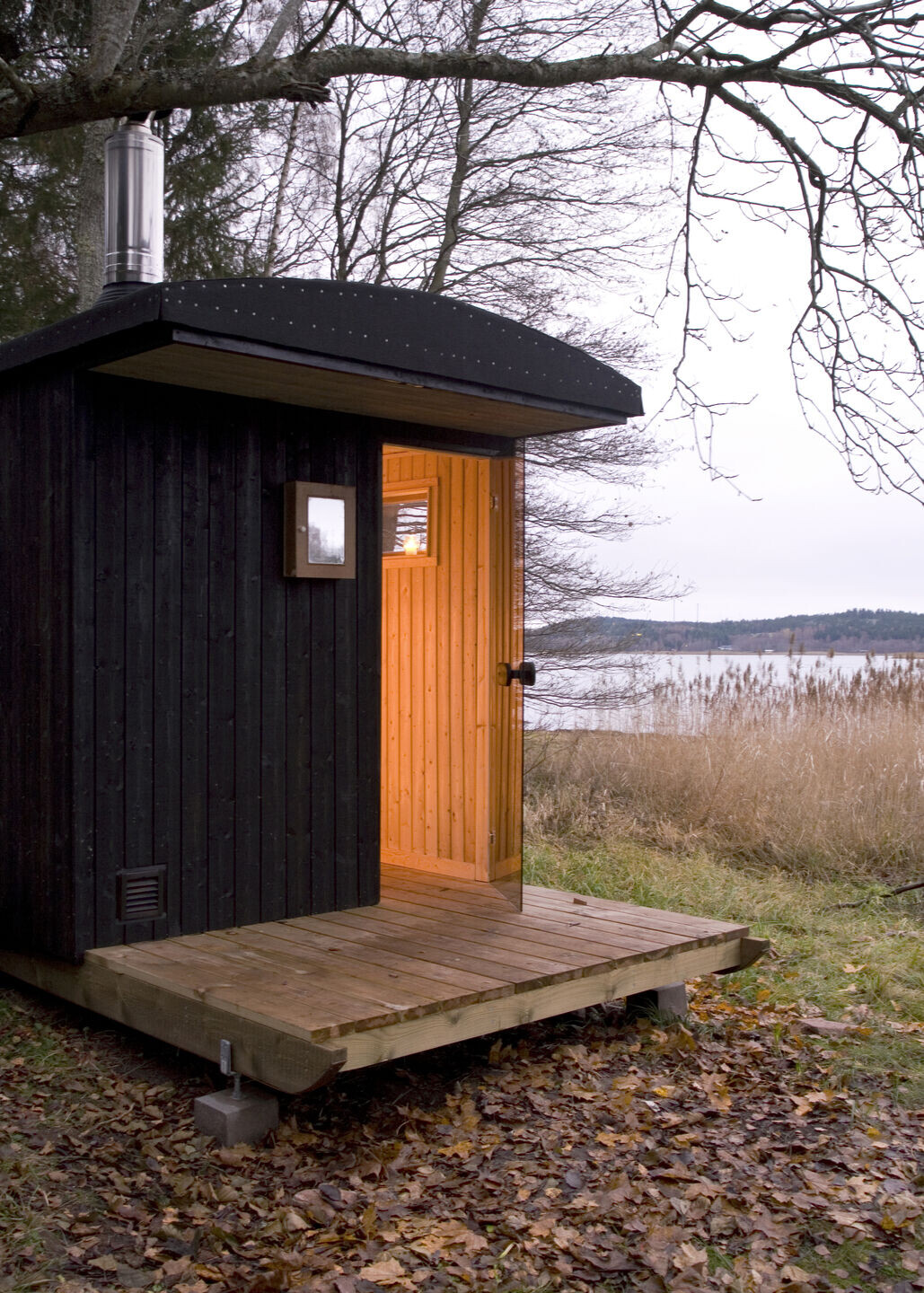 The building is constructed from locally sourced timber, recycled windows and lined in the pine cladding our client had stored in her shed for the 12 years since the submission of her first planning application.