Abu Dhabi's Early Childhood Authority has launched its new headquarters – a pioneering space that inspires adults to view the world through the lens of a child.
The 1800 sq ft office, based at al mamoura tower in Abu Dhabi, will be home to the 100 strong team of team of ECD experts charged with shaping the future of young children 0-8 years old to flourish, with a strategy that focuses on early care and education, health and nutrition, family support, and child protection in Abu Dhabi. The space blends playful and colourful elements with a cutting-edge approach to workspace design.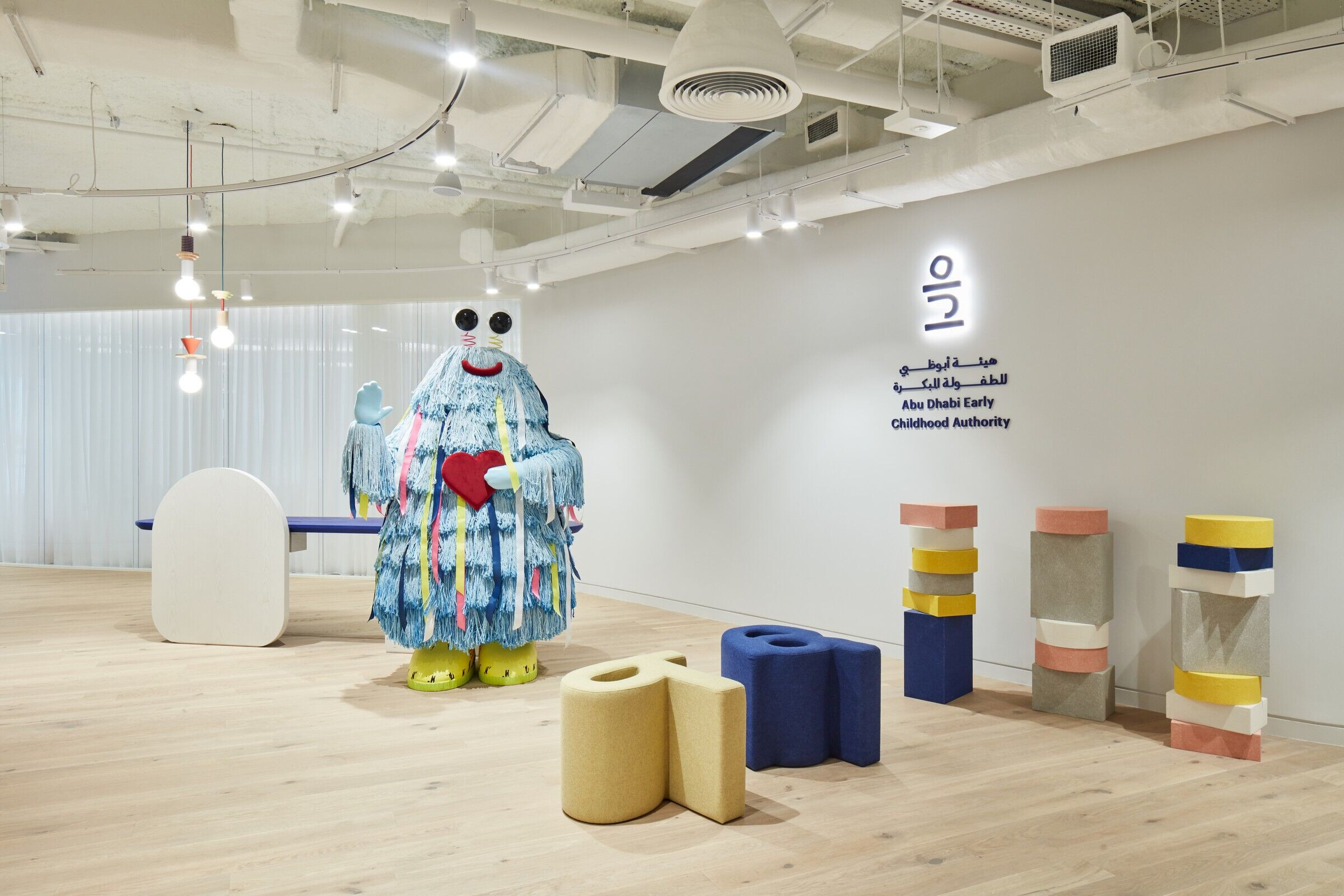 Pallavi Dean, creative director of design firm Roar, explained: "The big design challenge was this: create a space that grabs attention with the playful nature of childhood, while at the same time being a mature office."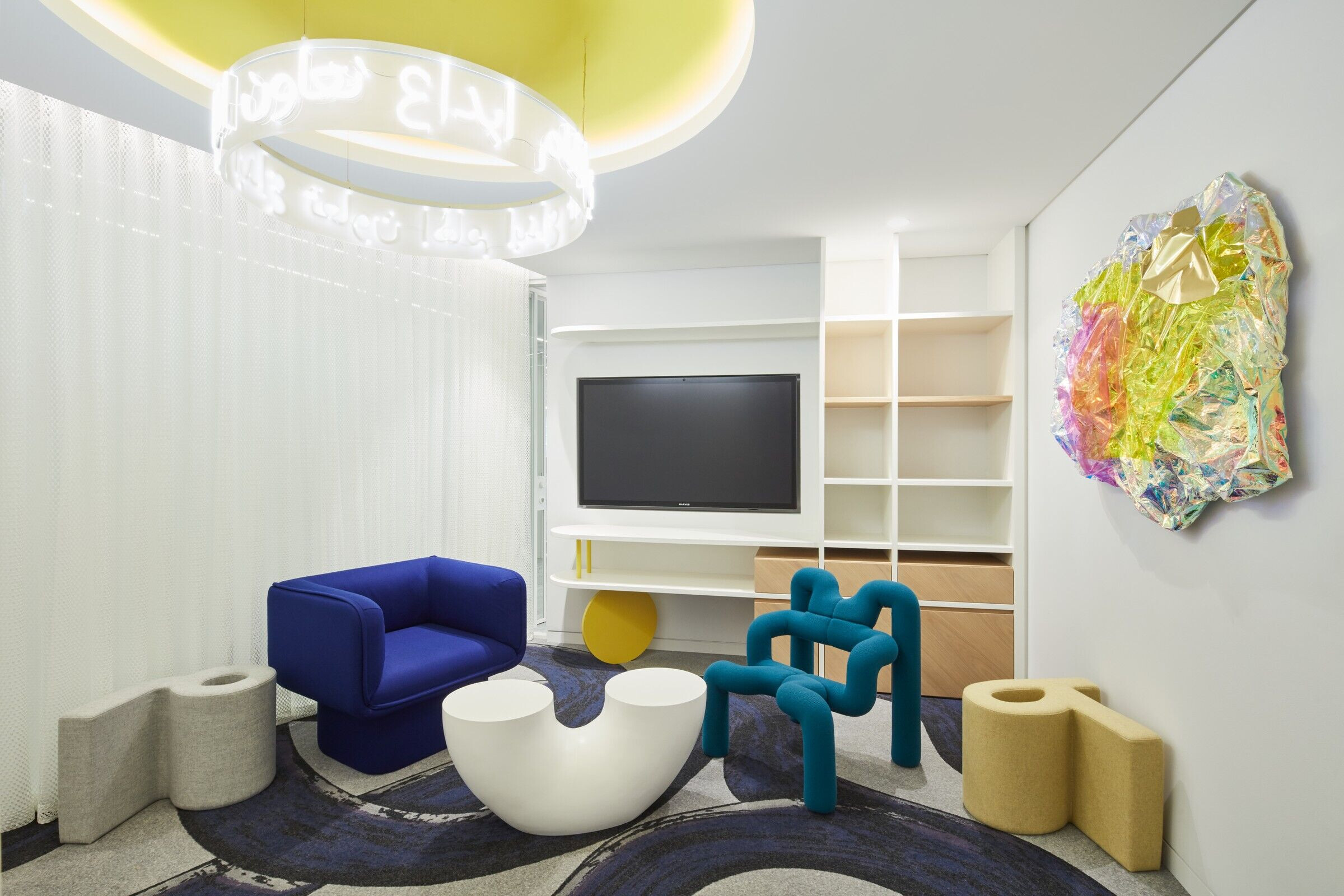 Dean added: "We had to keep reminding ourselves that it's not a space for kids – it's a space for adults who are making decisions about kids. The outcome is a sophisticated workplace for ECD professionals to do their job – from deep, solo work to collaboration – but with a warm, funky, playful vibe." The ECA space is littered with examples that straddle these two worlds.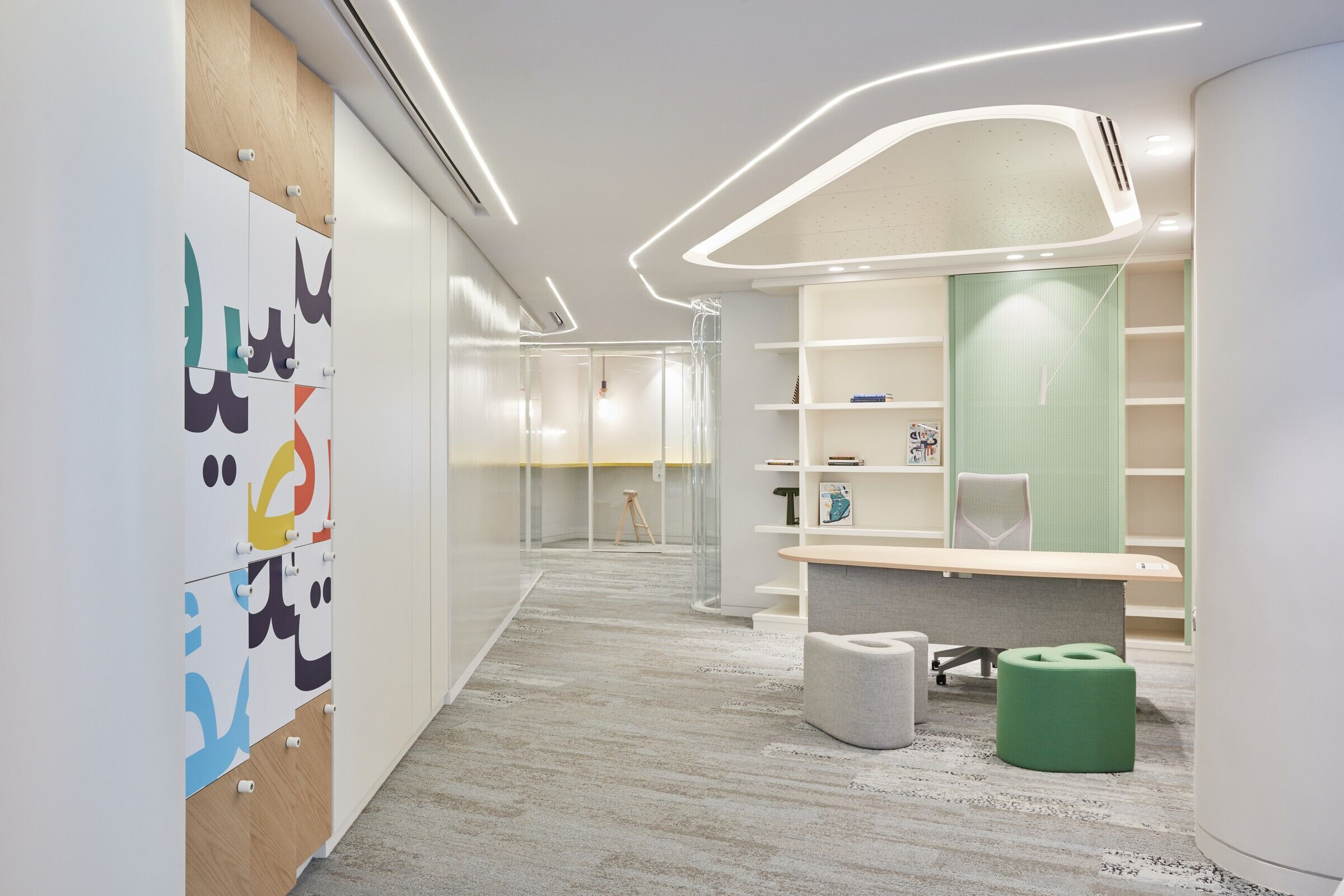 THE LOBBY grabs attention with a lifesize fluffy monster called 'Big Blue'. He greets guests with a playful smile – immediately creating an atmosphere that is welcoming and child-centric. The colour palette of the lobby is vibrant and rich, while the textures of the furniture and walls are soft and tactile.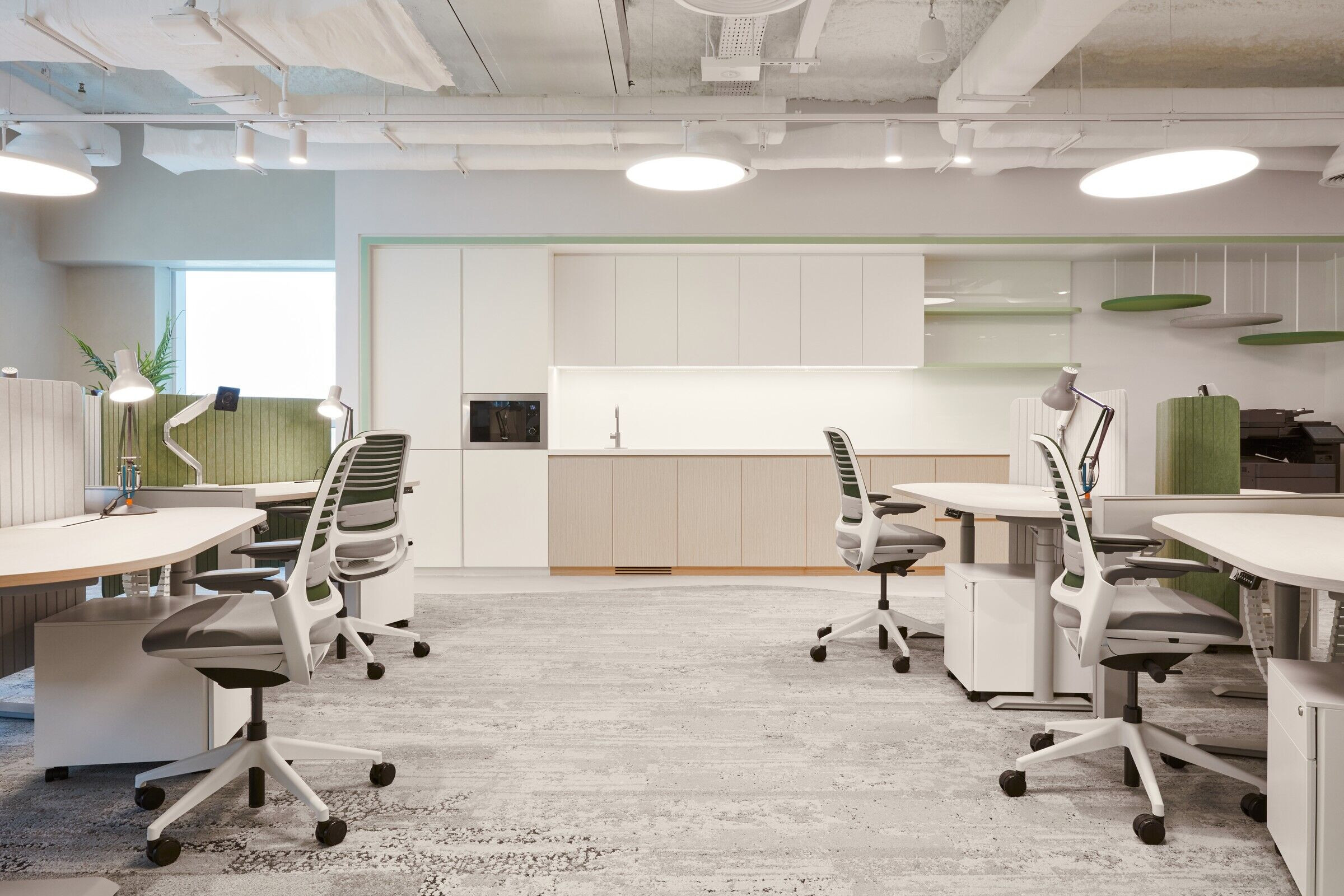 It also sends a powerful message about the history and culture of the UAE. "This was something the client was tremendously passionate about," explains Dean. So the story of Sheikh Zayed bin Zayed al Nahyan, founder of the nation, is projected onto the wall. The traditional 2-D portraits of rulers are replaced with 3-D printed busts.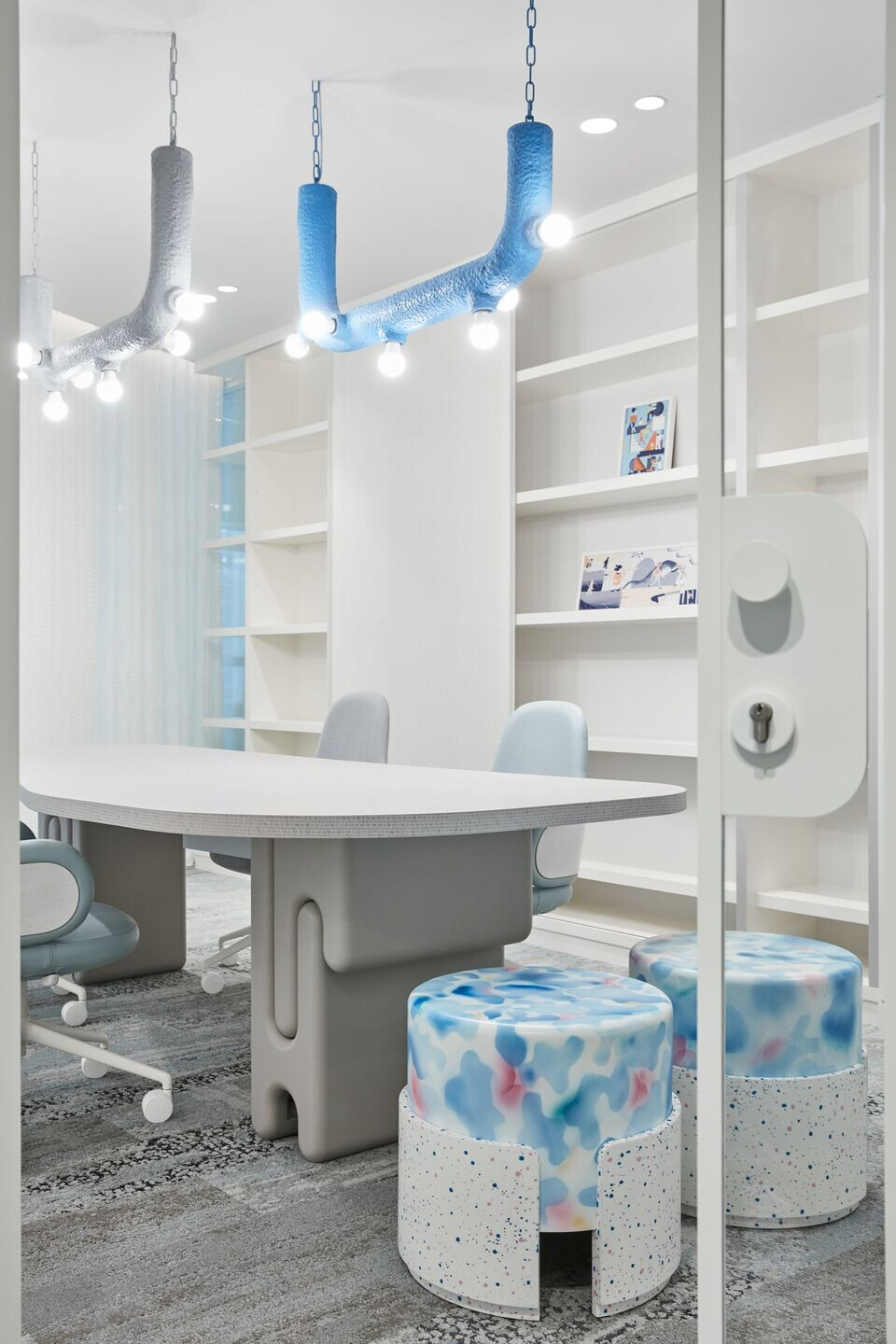 Moving inside, the design narrative is based on the synapses of a child's brain: a series of hubs connected by organic, flowing walkways.
Designer Pallavi Dean concluded: "The goal was to create a space that was child-focused – but not childish. With the help of a client who was involved every step of the way, we think we've raised the bar for an education-focused workspace."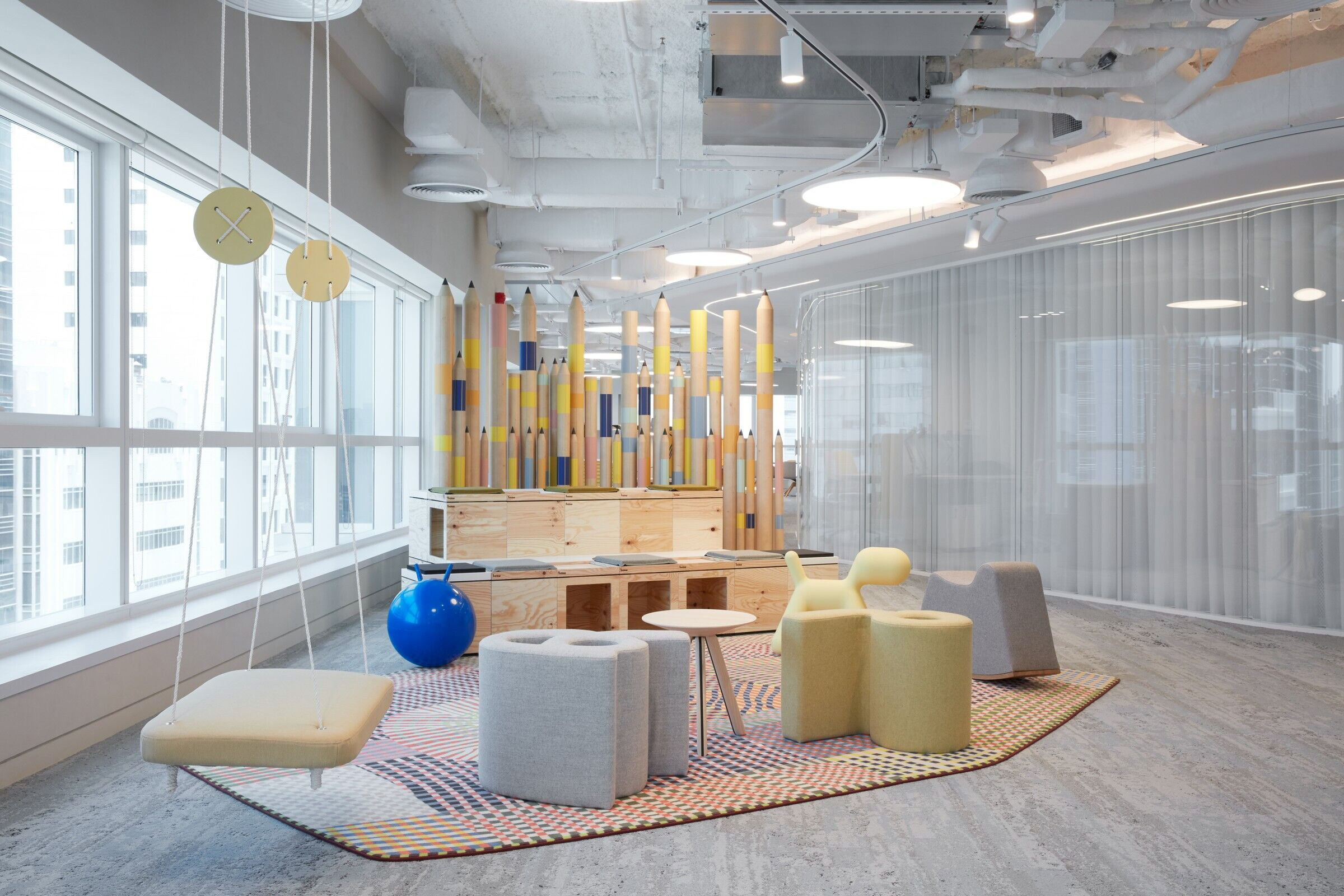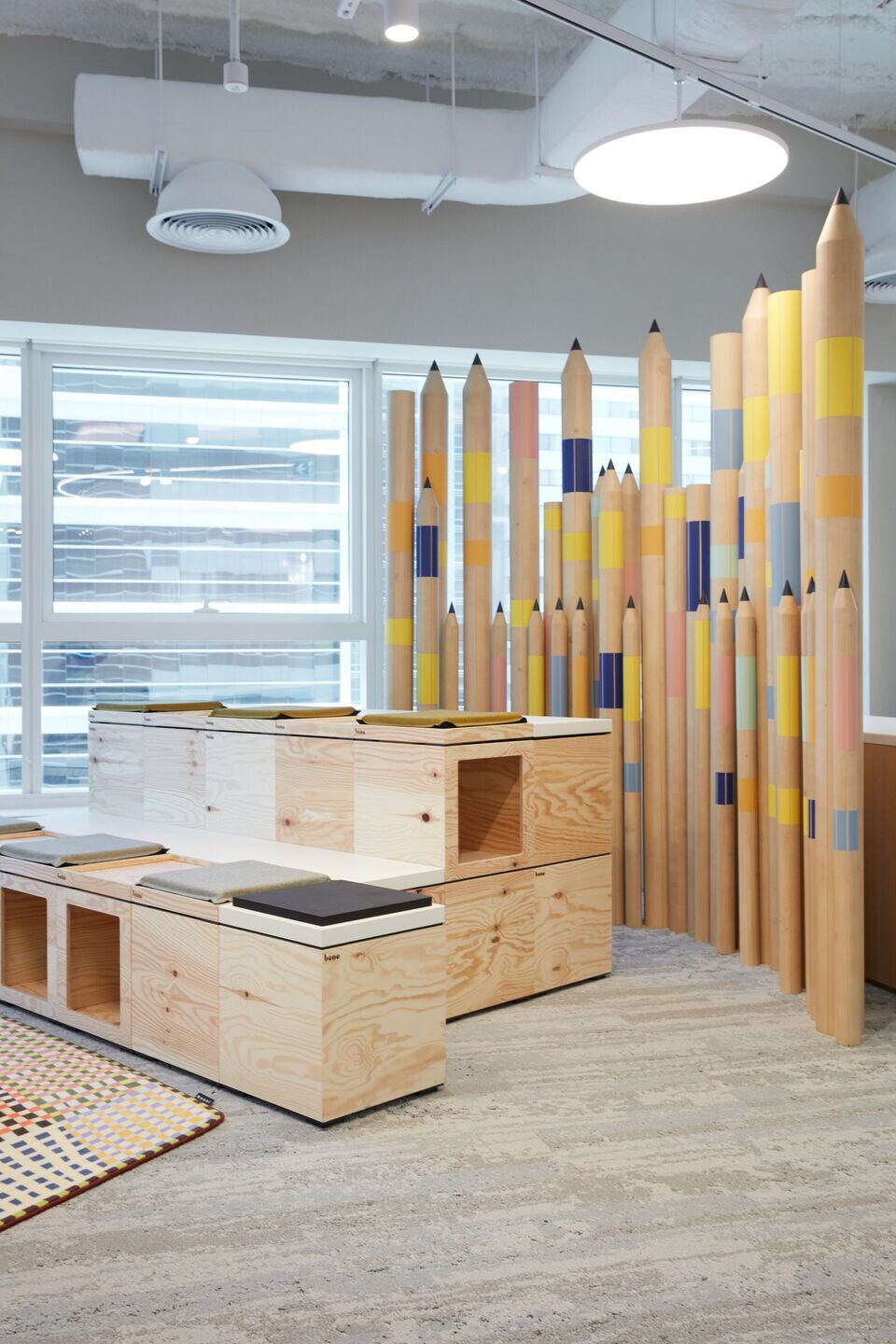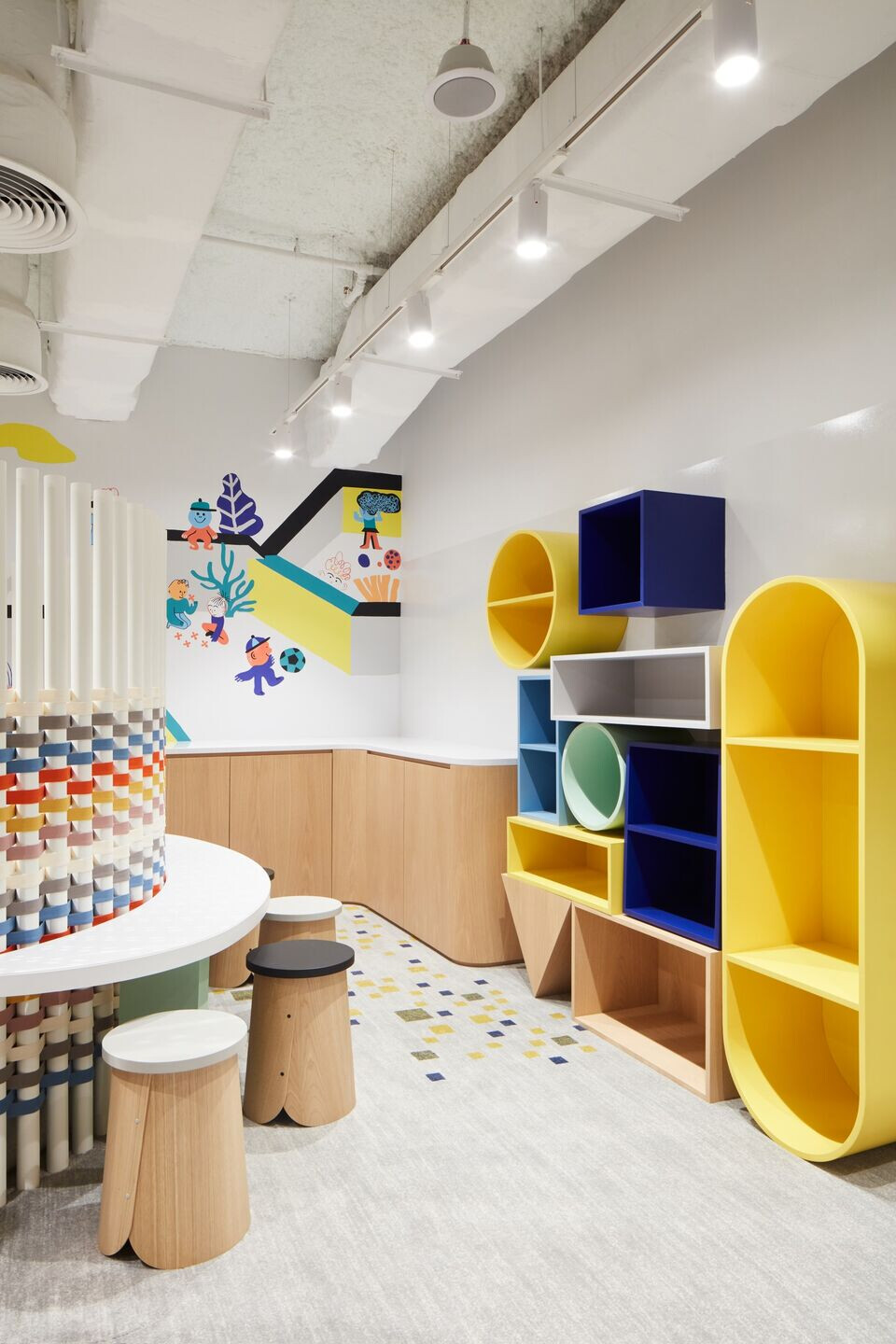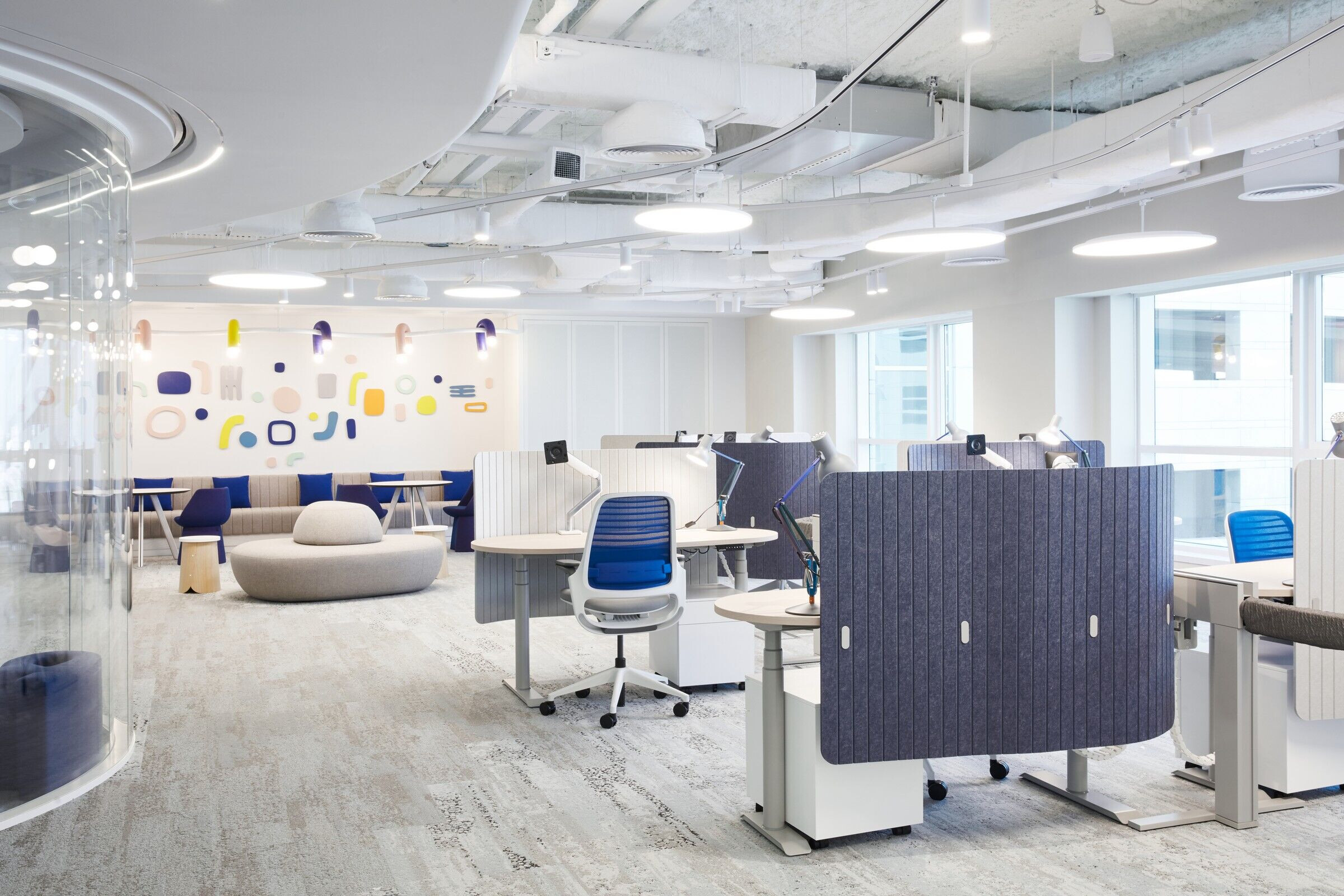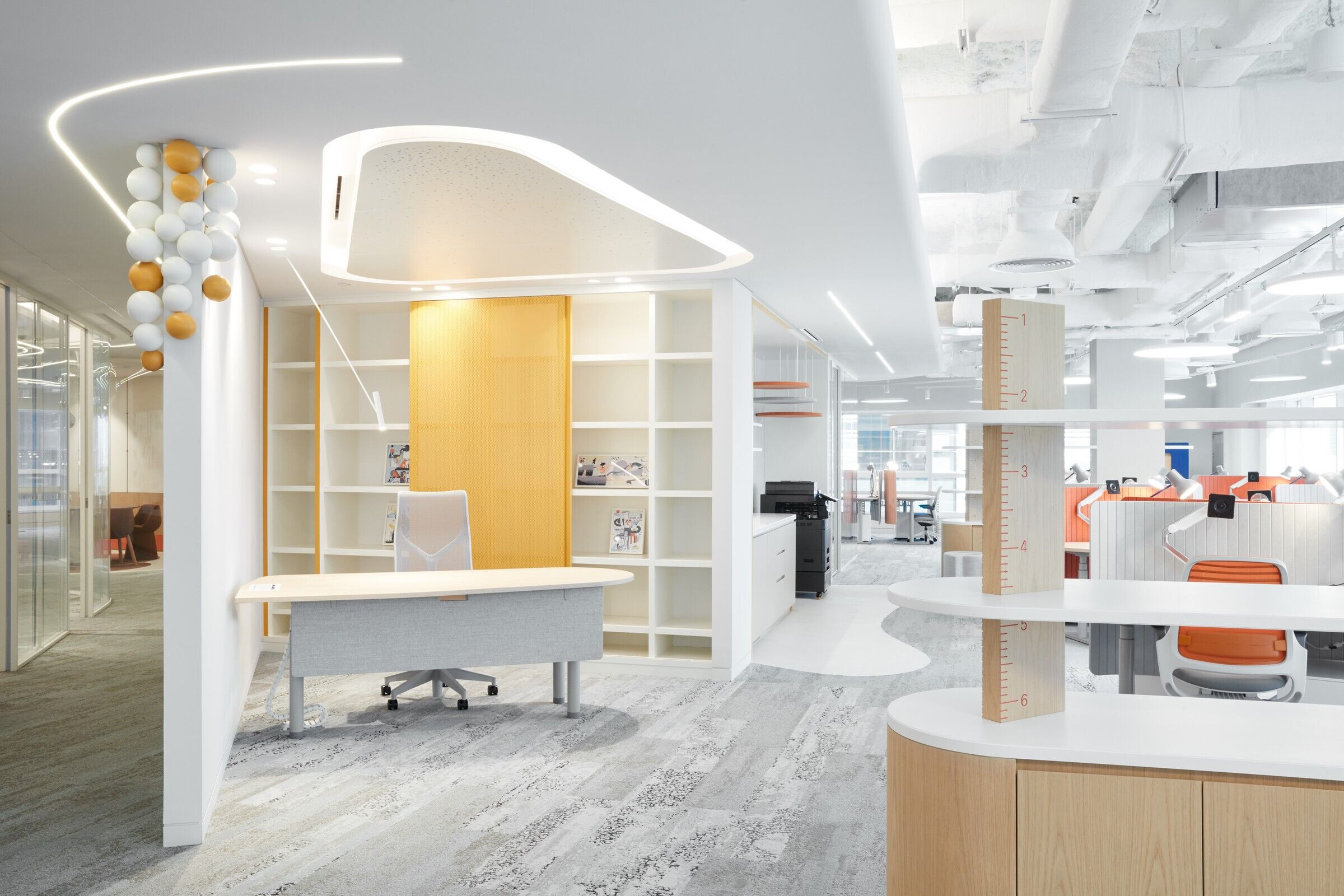 Material Used :
1. Furniture: Maarten Baas, Driade, Moustache, Vitra, Herman Miller USA, Schiavello, Sancal, Moooi, Steelcase, Atrifort, Fatboy, H&H, Ekstrem, Alki, Molo Partitions, Softline, Mattiazzi, Quinti, La Chance, Magis, Missana, Viccarbe, Orangebox, Aliexpress, Bene , orange box
2. Finishes: Colortek paint; TAF tiles; Pierre Frey wall covering, Ege carpet; Bolon vinyl flooring; Boen wood flooring , Kaprel glass partitions, Interface carpet
3. Sanitary fittings: Ceramica Cielo, Zucchetti, Teka