Our clients intention was to "make the place look bigger" and with the small interior like this the best idea for it was to breathe in more space by installing sliding doors in the wall separating bedroom and living room. Thanks to this, the interior seems like one single open space. Walls in wheat colour combined with bleached wood floor constitute a uniform background for the characteristic elements of the interior design.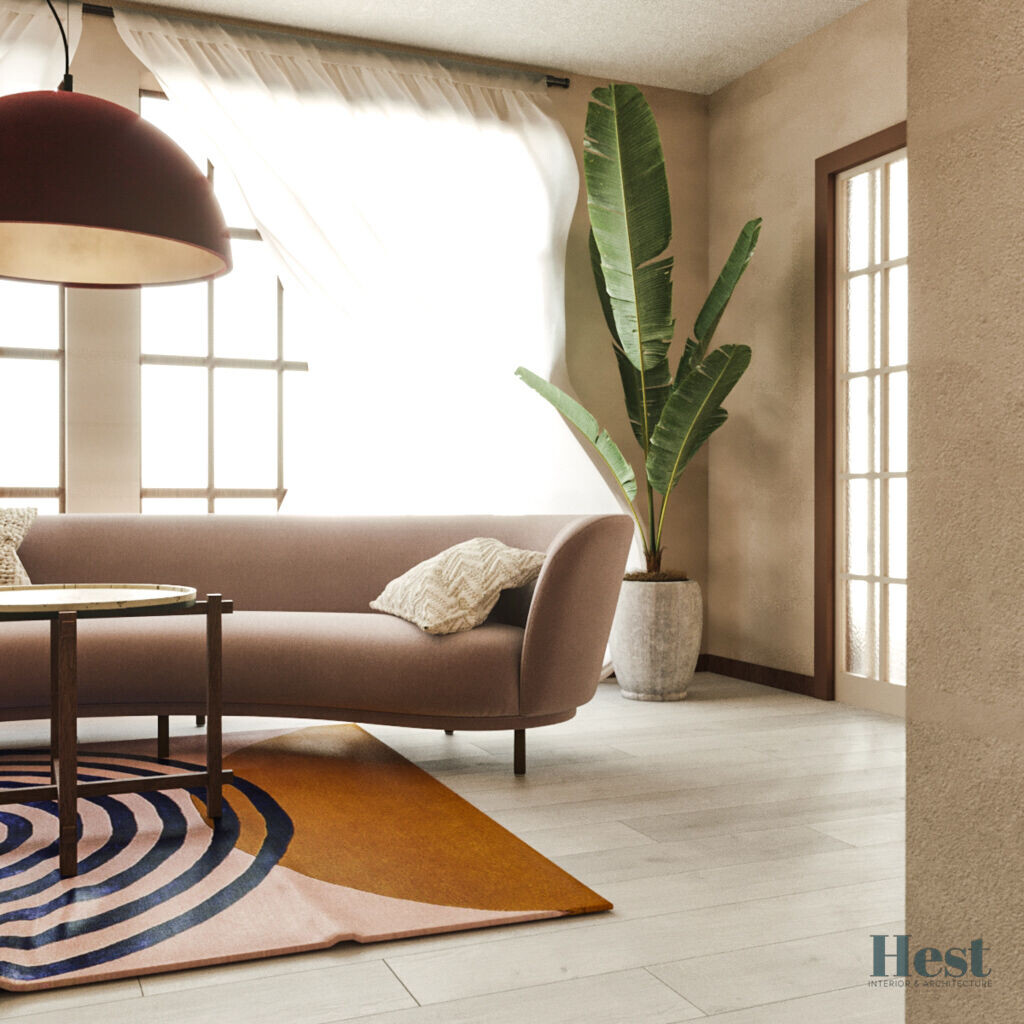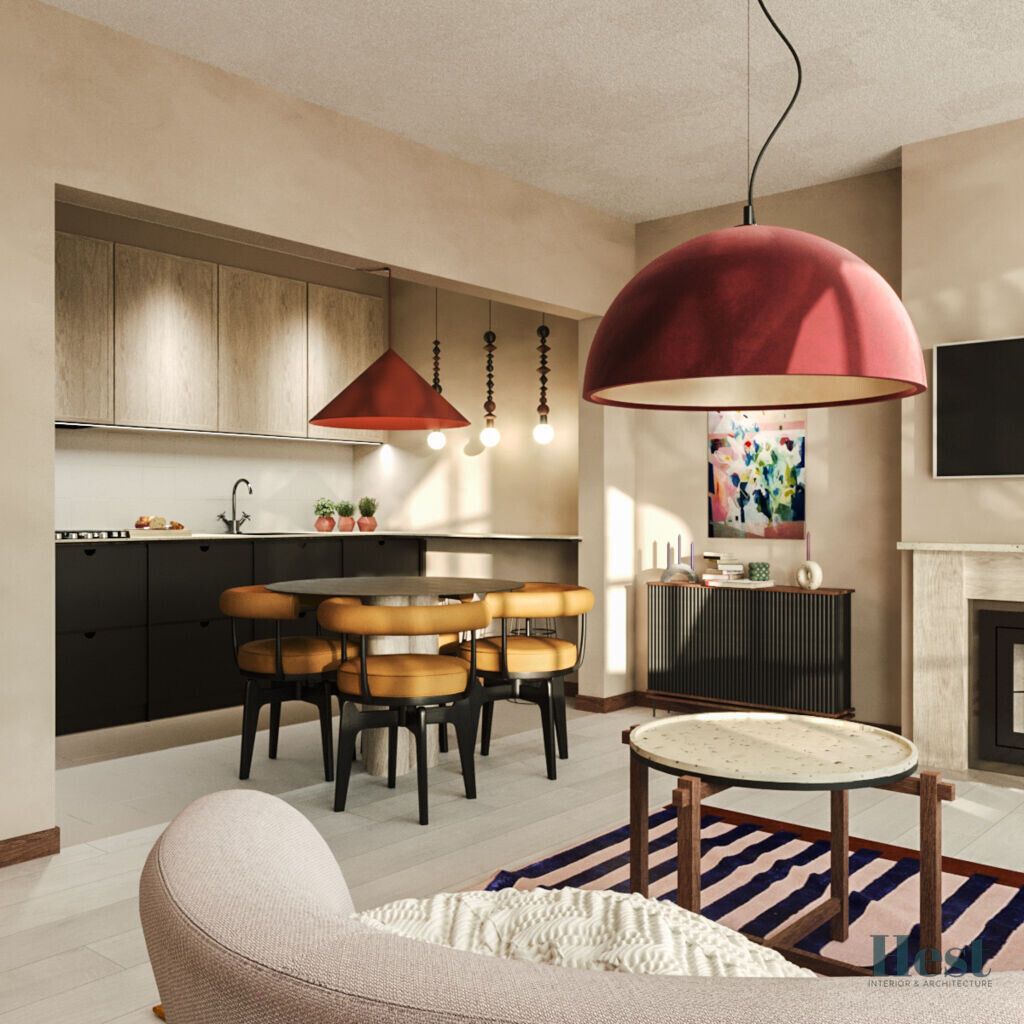 The bedroom hides an eastern temperament. Beautiful wallpapers with its colours goes perfectly with the living room design. The green carpet looks almost like a moss. The bed despite it's rather classic form gained more softer look.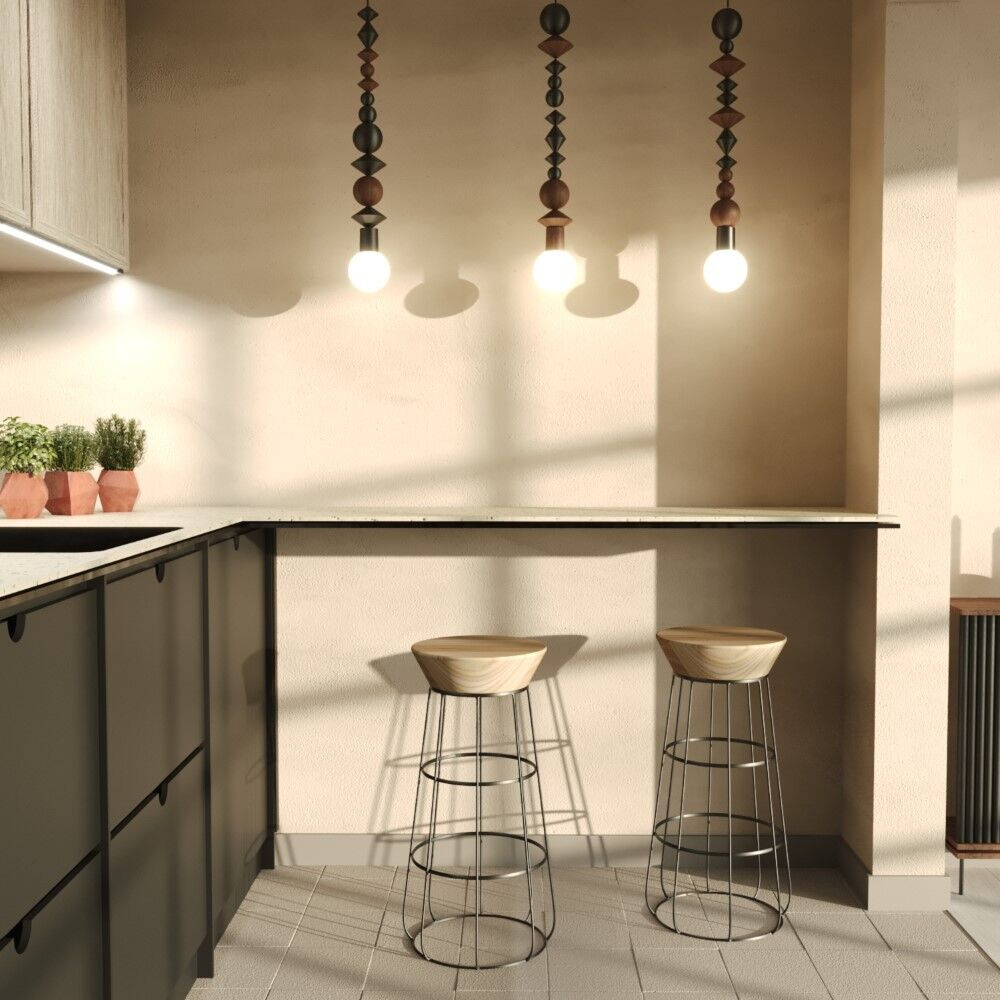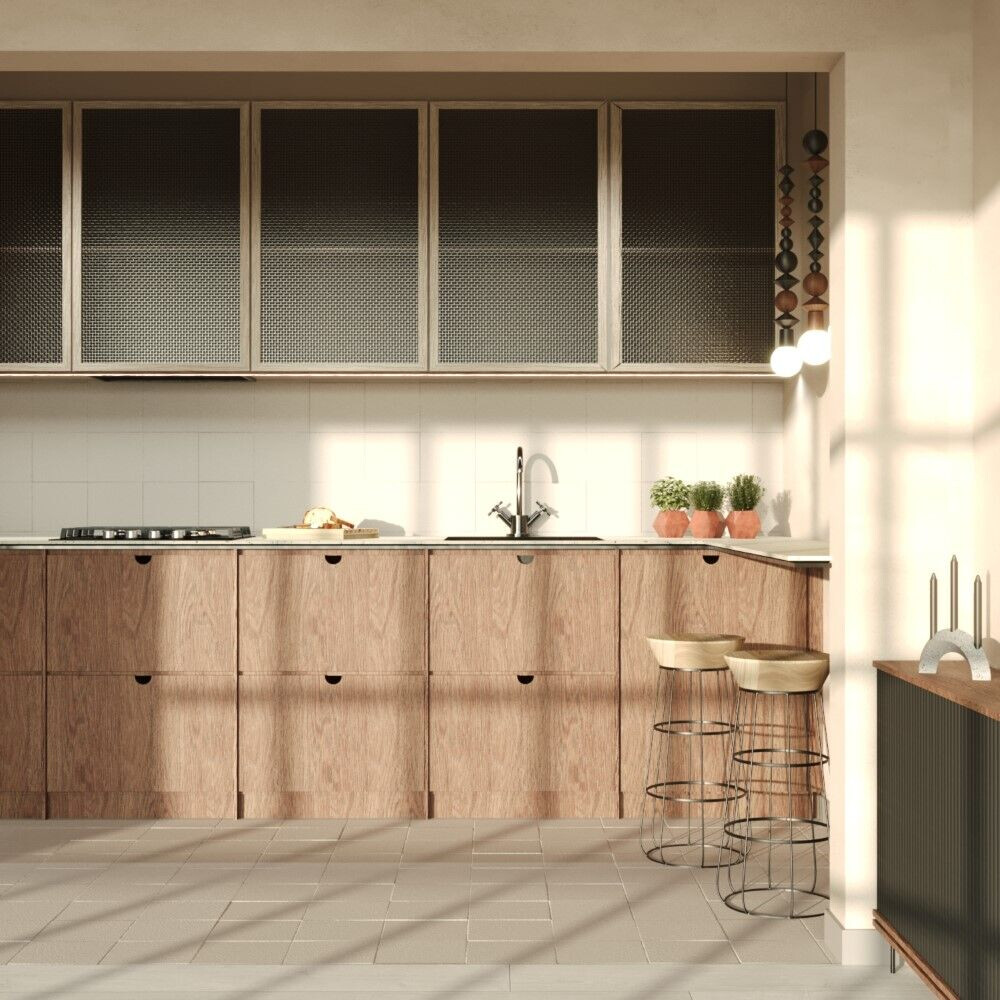 The living room is kept in eclectic style, which is a combination of few styles in itself. In this particular interior we can observe industrial style, minimalistic and classic elements. The decor is full of colours which give the place the warm feeling. The powder pink sofa matches perfectly with the colourful carpet.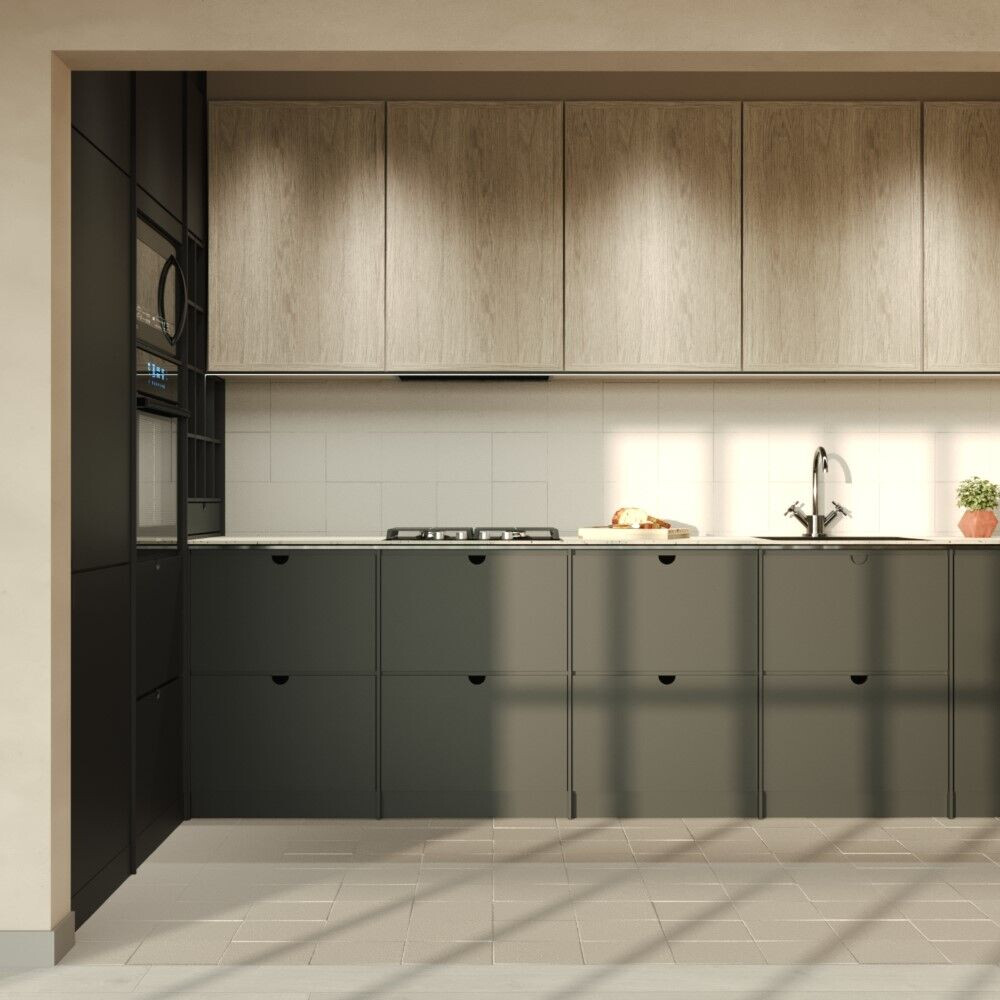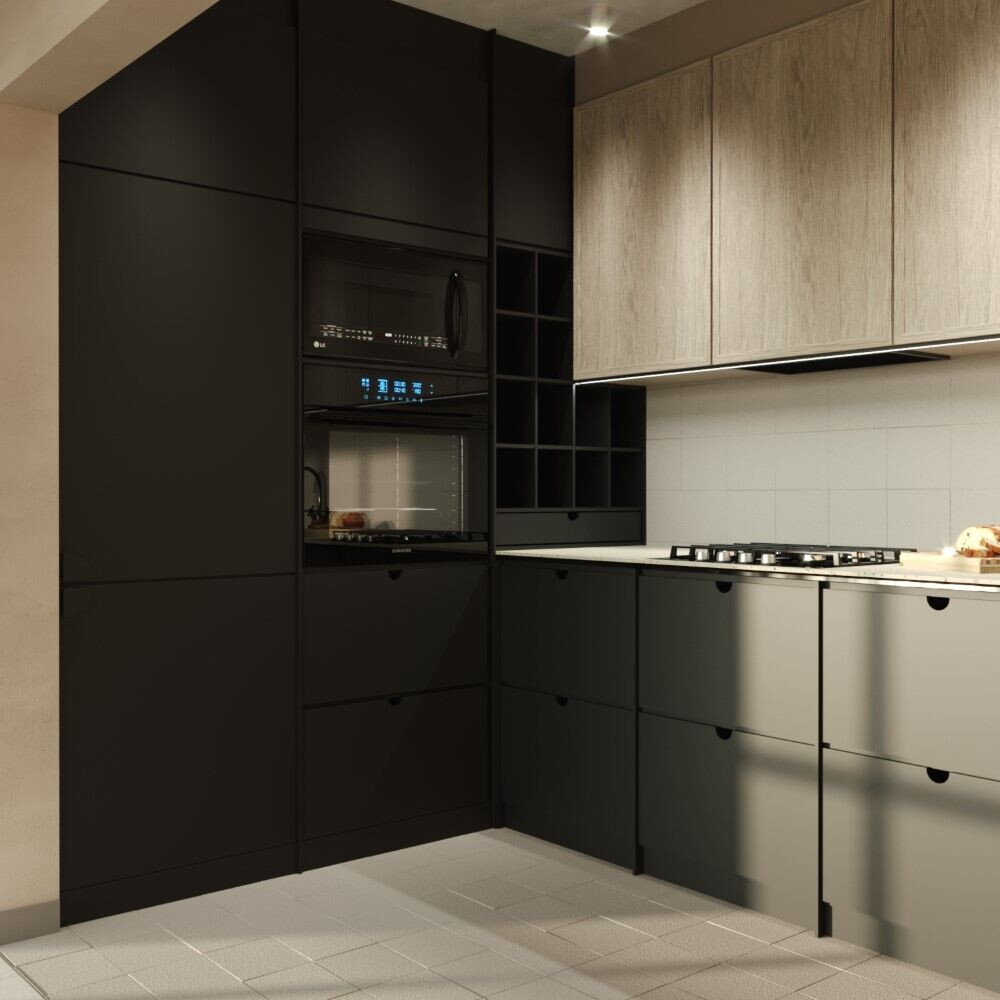 Strong colour accents are lamps that emphasize the character of the eclectic interior. As the TV was not supposed to dominate the interior, we decided to use a samsung frame that perfectly camouflages in the interior.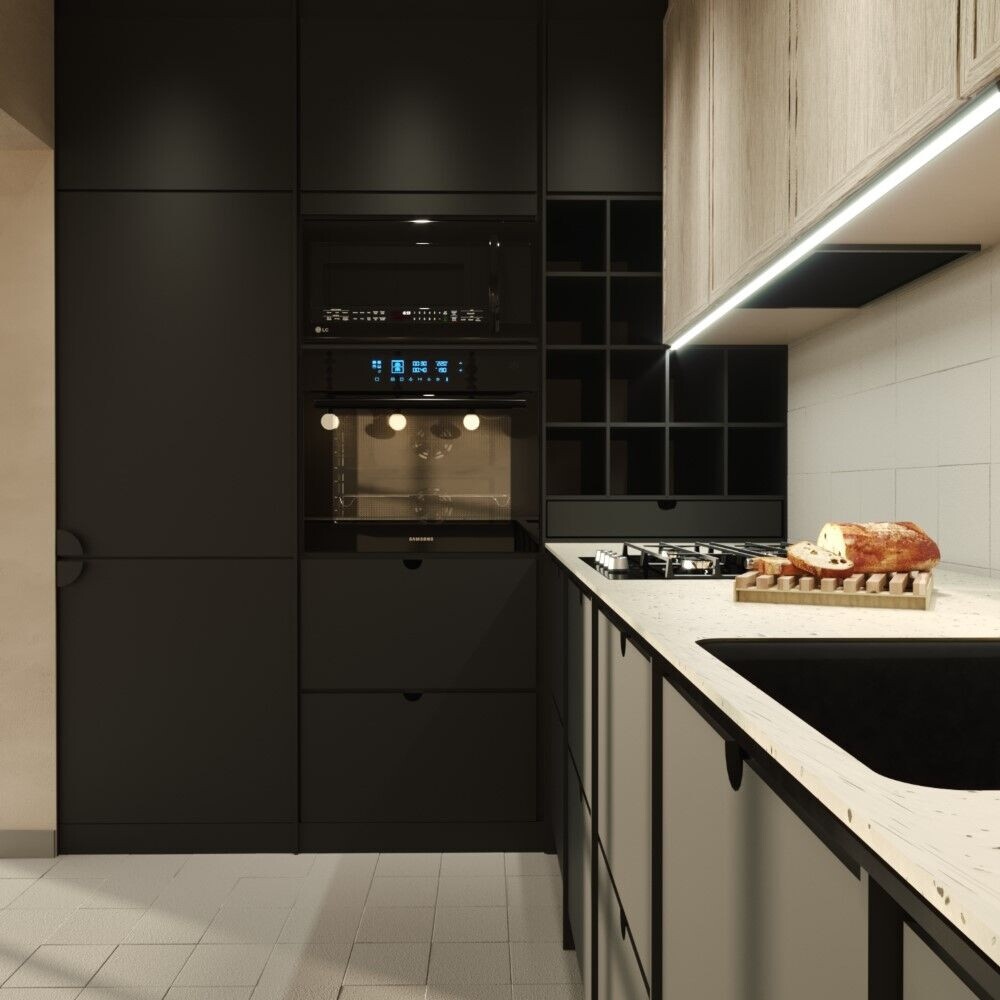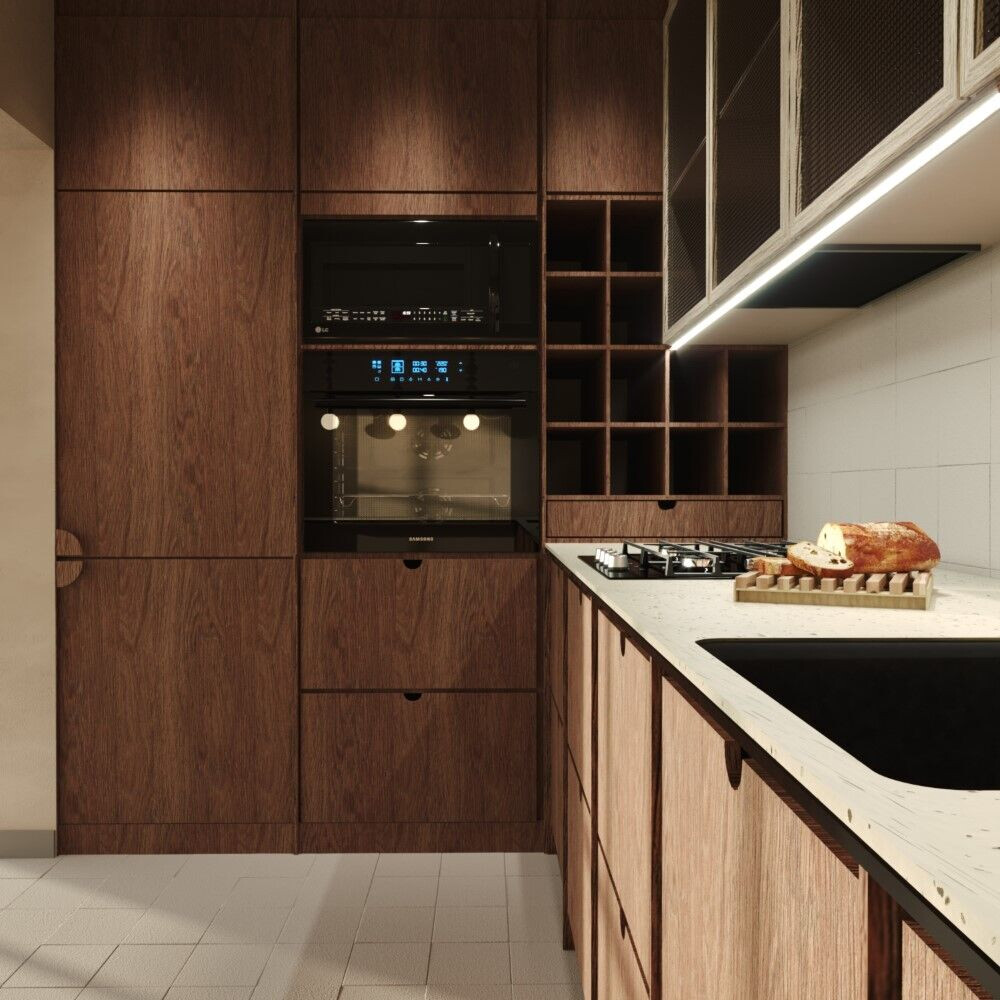 Above the chest of drawers we can find a beautiful work of a local painter Maurice Reidy. The colours of the painting perfectly combine the colours of the entire interior on the canvas.