This façade renovation project was on the most recent part of the school containing classrooms and gymnasium. Formerly covered with a whitish roughcast, the new facades harmonize with the old existing section while offering a touch of modernity in the choice and arrangement of materials.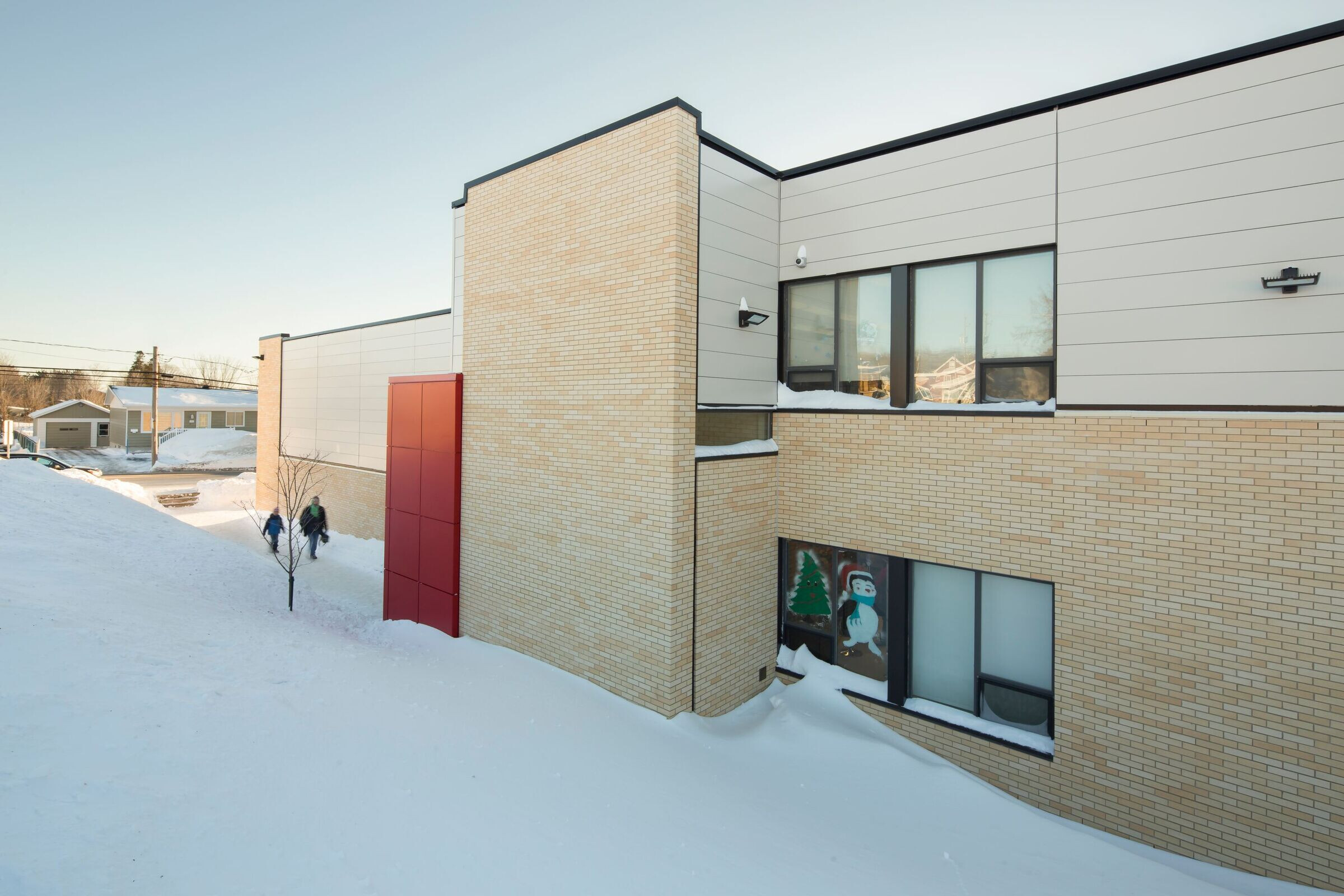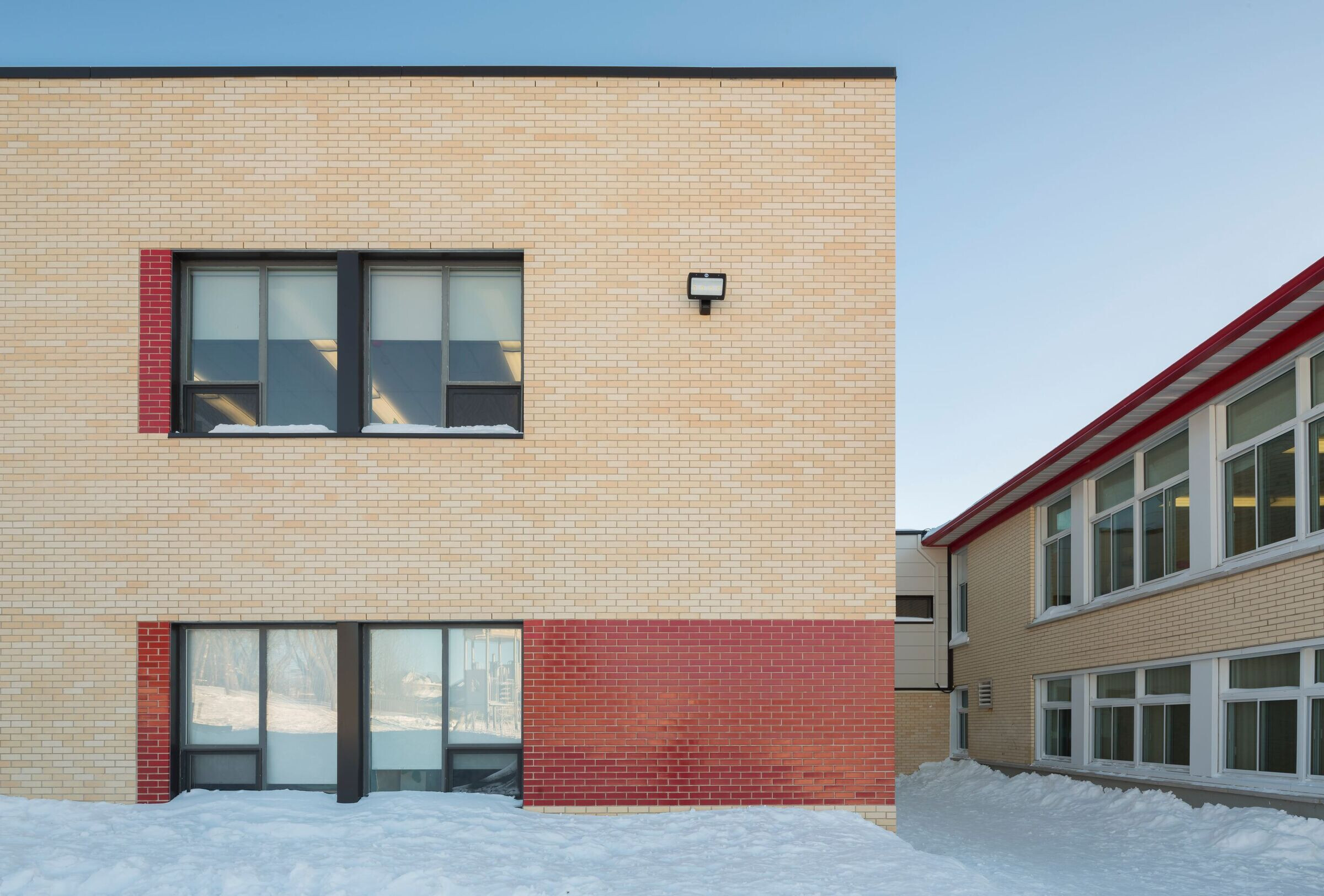 The nuanced clay brick unifies the whole school; the delicate vertical and glazed brick insertions provide a distinctive character. In the same spirit, the mosaic on the main facade is unique and offers a perspective on the activities taking place inside.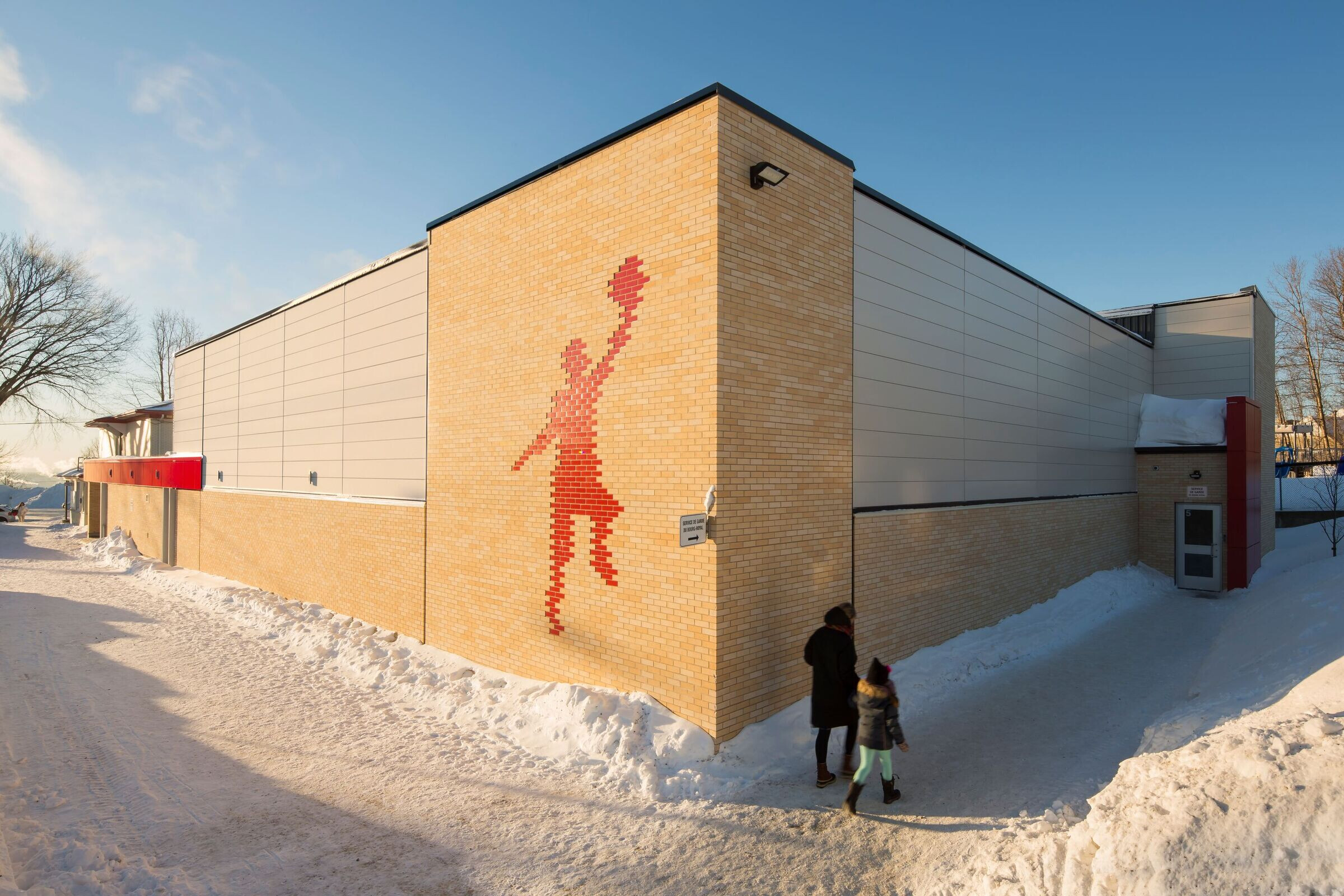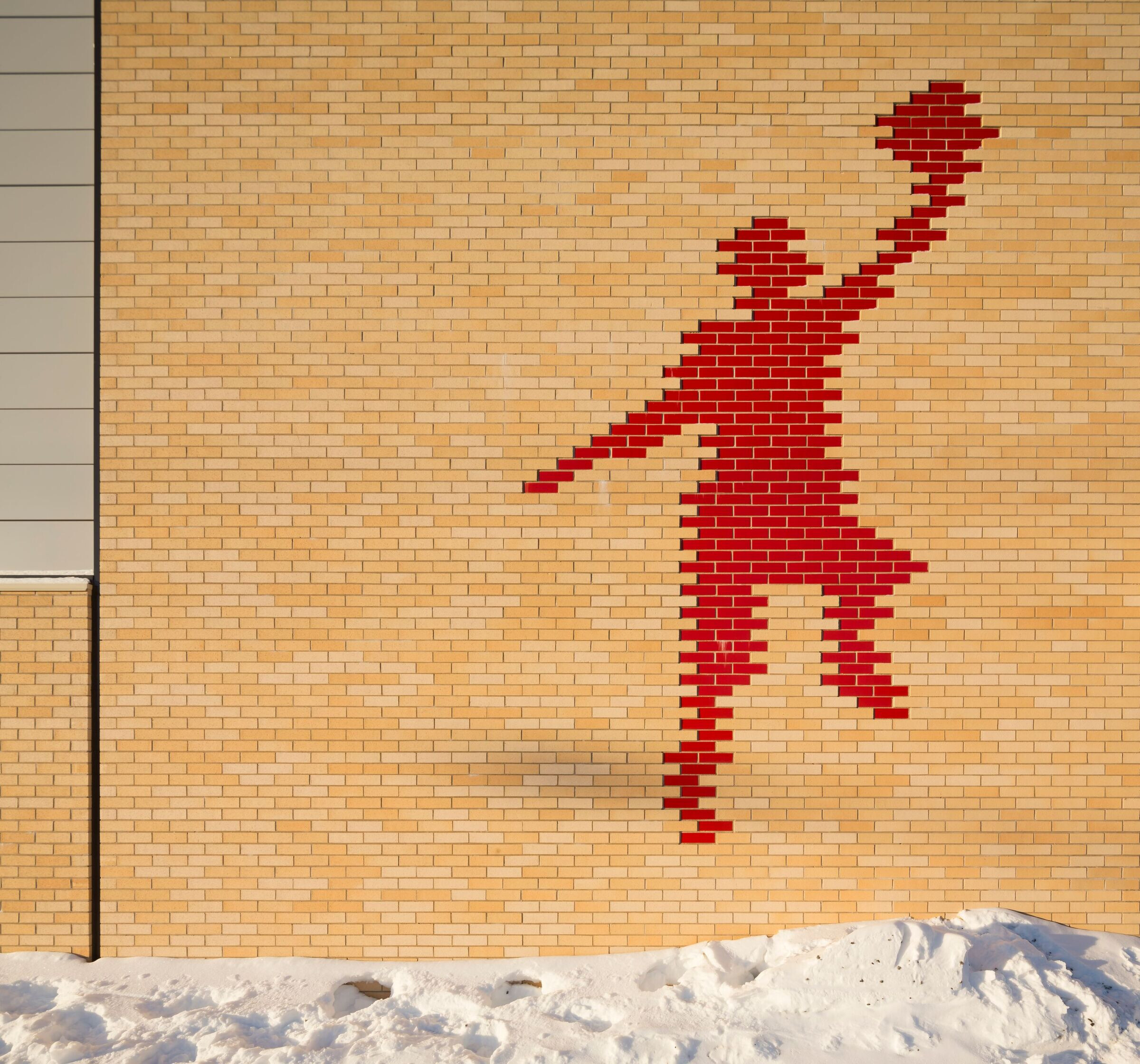 As architect working in school renovation, we need to find the right design compromise between modernity and durability.
Material Used:
1. Brick (principal): Hanley Clay extruded "creamy white custom flashed", Glen Gery
2. Brick (accent): Glazed clay, color red, Elgin Butler company
3. Facade cladding: Aluminium panel, 2 different profiles and colors, Alutech
4. Windows: Existing