What was the brief?
The goals for this signature open space were manifold; to create an outdoor civic space that effectively knits the campus community together, creates vitality, and encourages collaborative, multidisciplinary learning; to connect with the natural systems that underpin the campus; to provide a sense of place and a unique destination on the North Campus. In addition, flexible plaza space, integrated and movable seating, custom lighting, expanded shade, and a directive to enliven the ground plane were explicit directives from the University.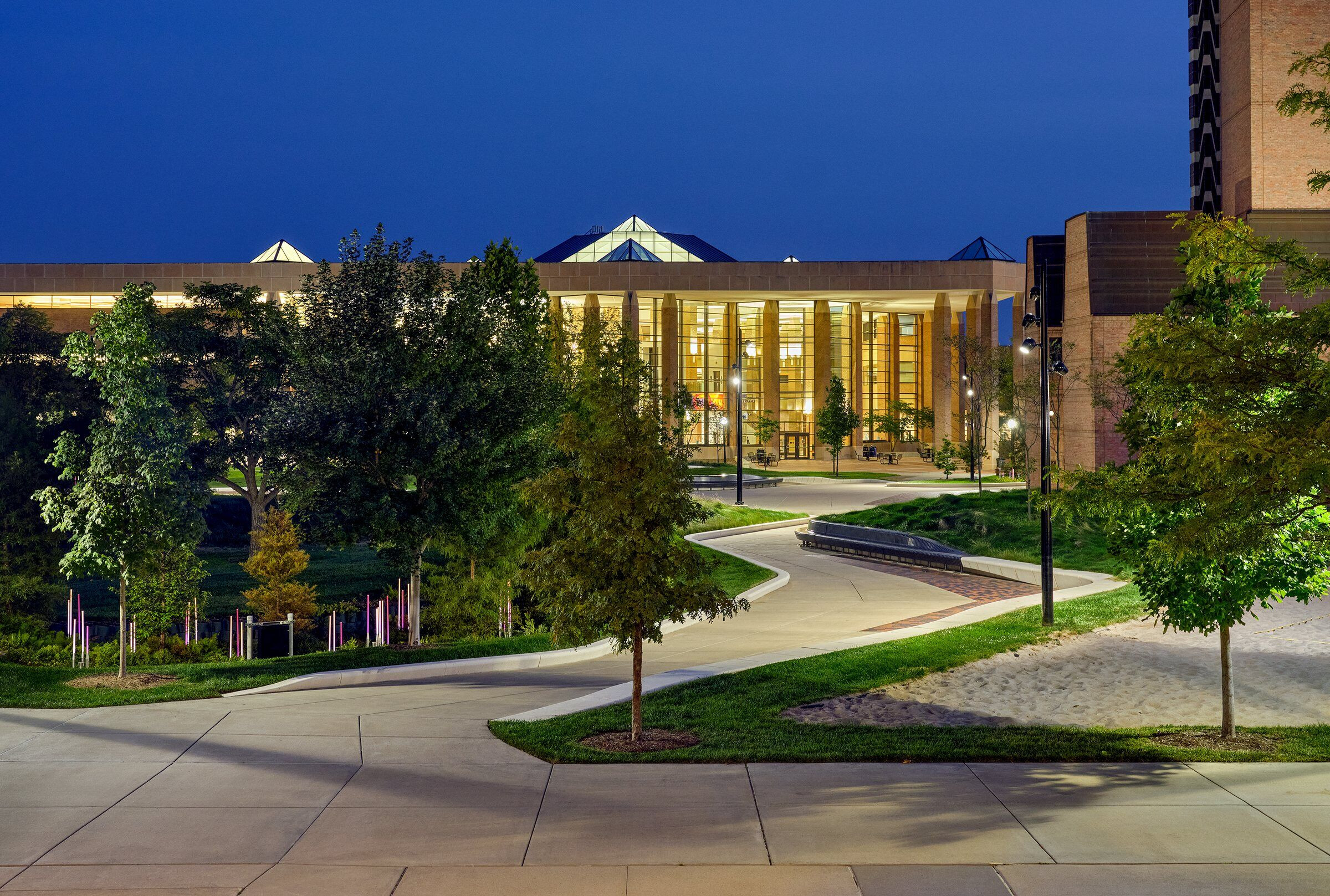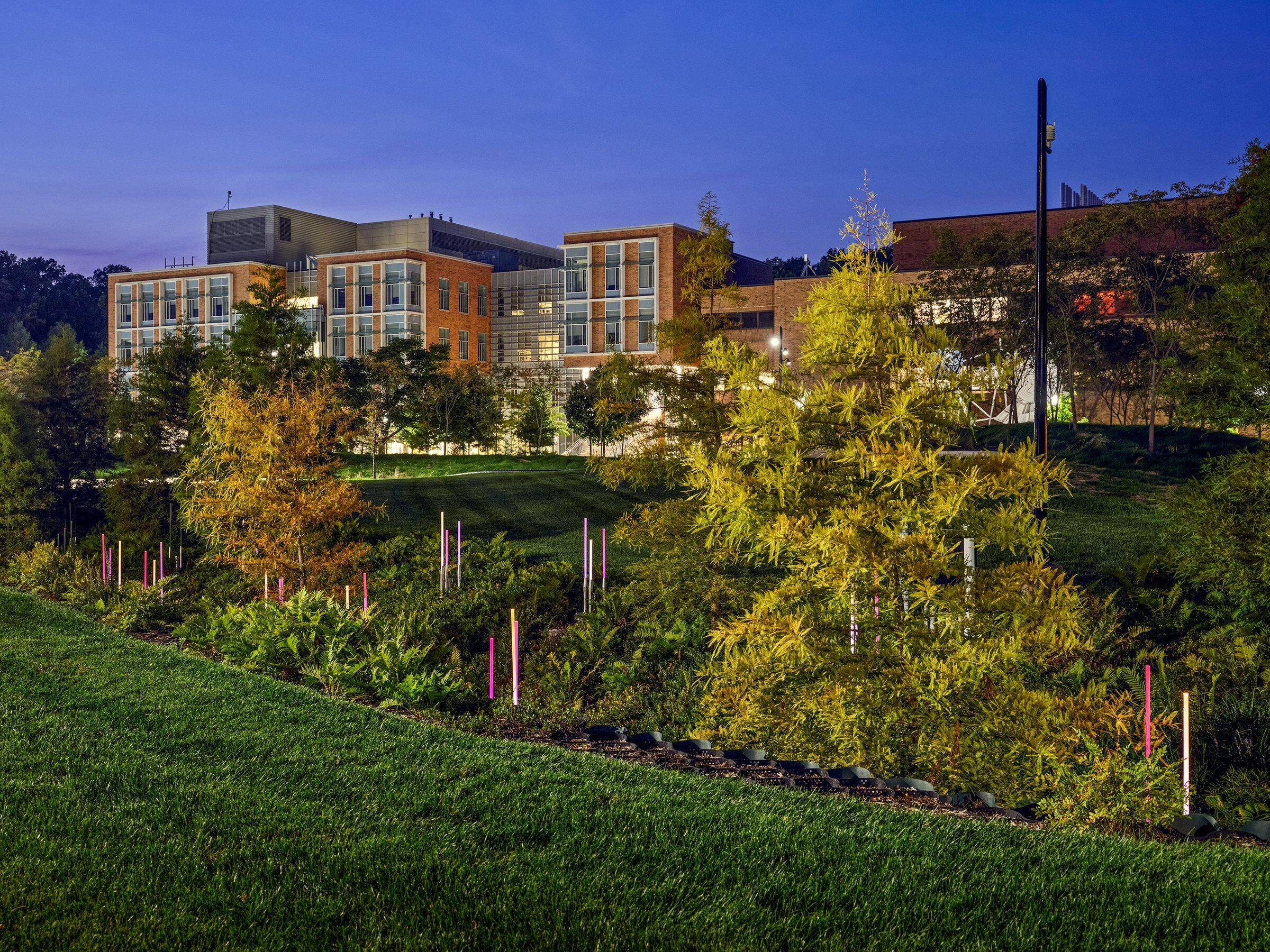 What were the key challenges?
The social and ecological goals for the space's transformation were ambitious. The 4 acre campus quad was transformed from a barren void at the center of the University of Michigan's North Campus, into a verdant, vibrant social space for students, faculty and visitors that was conceived to accommodate diverse programming from everyday activity to active play, quiet gatherings, and special events.Previously flat, the space now features dramatic topographies; grassy hills rise to form shaded overlooks and frame lushly planted infiltration gardens. These gardens play an important role in the project's sustainability agenda in which 95% of the stormwater is captured, retained, and infiltrated.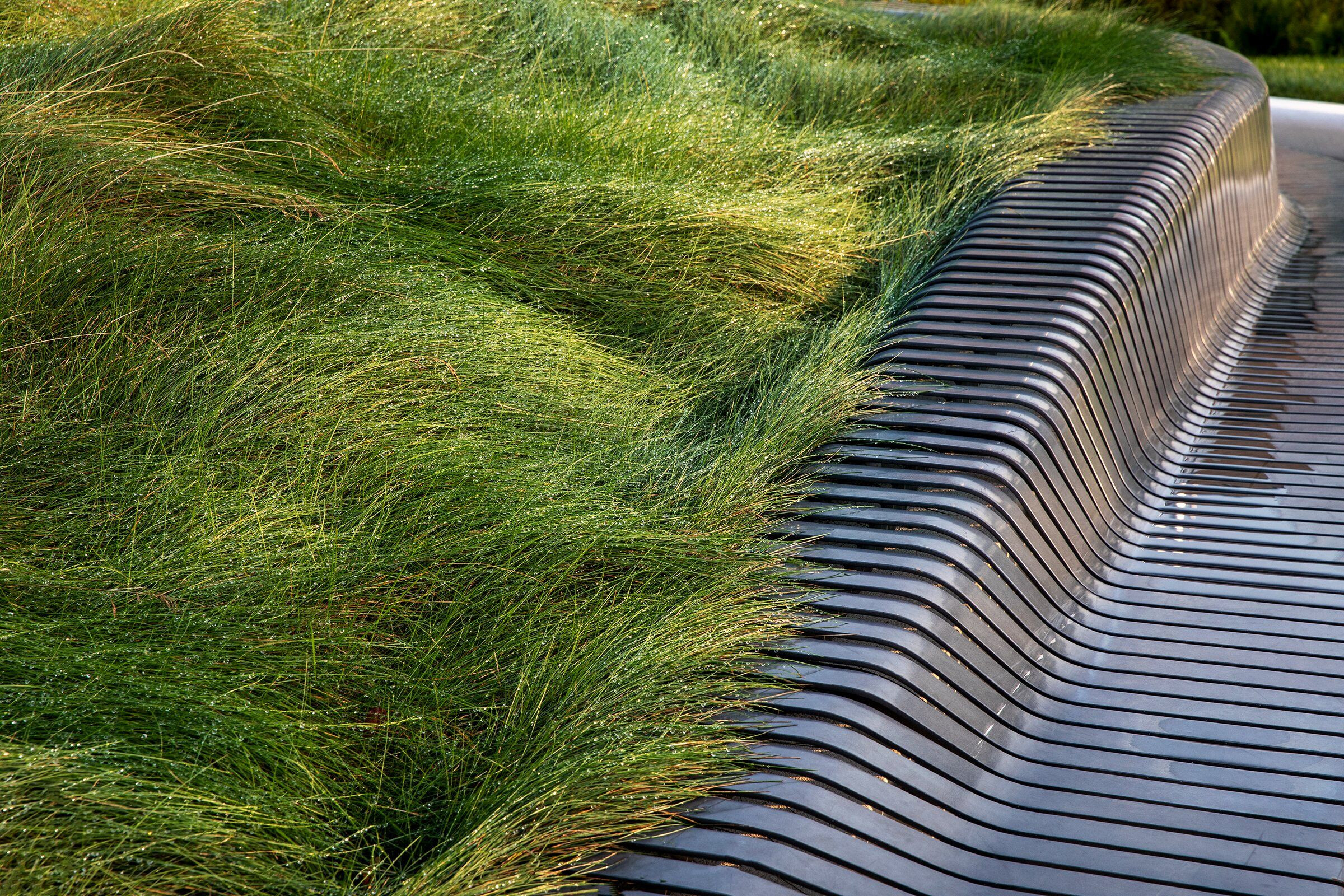 What materials did you choose and why?
As stormwater enters the infiltration gardens, over 100 reed-like acrylic rods with LED lights gently flicker, creating a profoundly sensorial experience on the most dreary days. Sinuous custom benches of concrete and steel frame the walkways, providing a range of settings to sit, perch, or lounge. The unique plaza paving was conceived as a cost-saving measure:with little budget for high-end pavers, the design team utilized pour-in-place concrete and the required expansion joints to create a truly unique look and feel.
Team:
Mannik Smith Group
Illuminart
Fennessy Consulting
J.S. Vig Construction (Contractor)
Wausau (Precast concrete bench fabricator)
Landscapeforms (Concrete and steel bench design)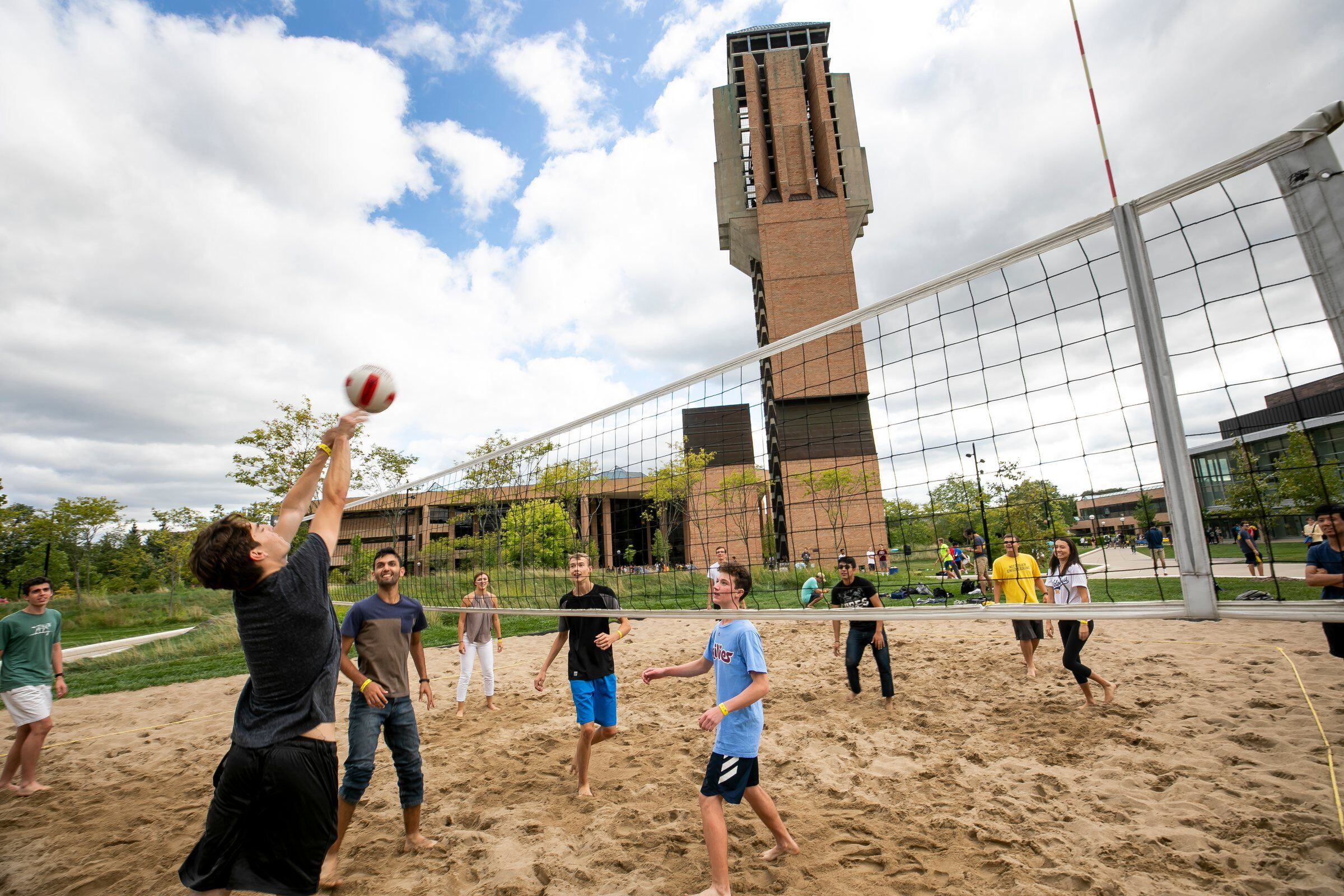 Material Used :
1. Custom precast concrete benches fabricated by Wausau
2. Concrete and steel benches designed in partnership with Landscapeforms
3. Custom acrylic rod / LED lighting design by Illuminart