What was the brief?
It is a parameterized building, of modular construction and manufactured off-site, which was transported by truck to the site. It is made up of a total of 52 industrialized modules (13 per floor) measuring 4.98m x 15m, giving rise to a total constructed area of 3,900m2. The dimensions of the base module are those necessary for easy transport and assembly.
Each UCI floor has a capacity for between 24 and 36 beds, occupying an area of only 972m2. It is made up of a ground floor for triage services, plus three intensive care floors that can function as an emergency ICU or as a conventional ICU, giving your patients greater privacy. The change between one configuration and another can be produced in just 24 hours without affecting structural elements or facilities.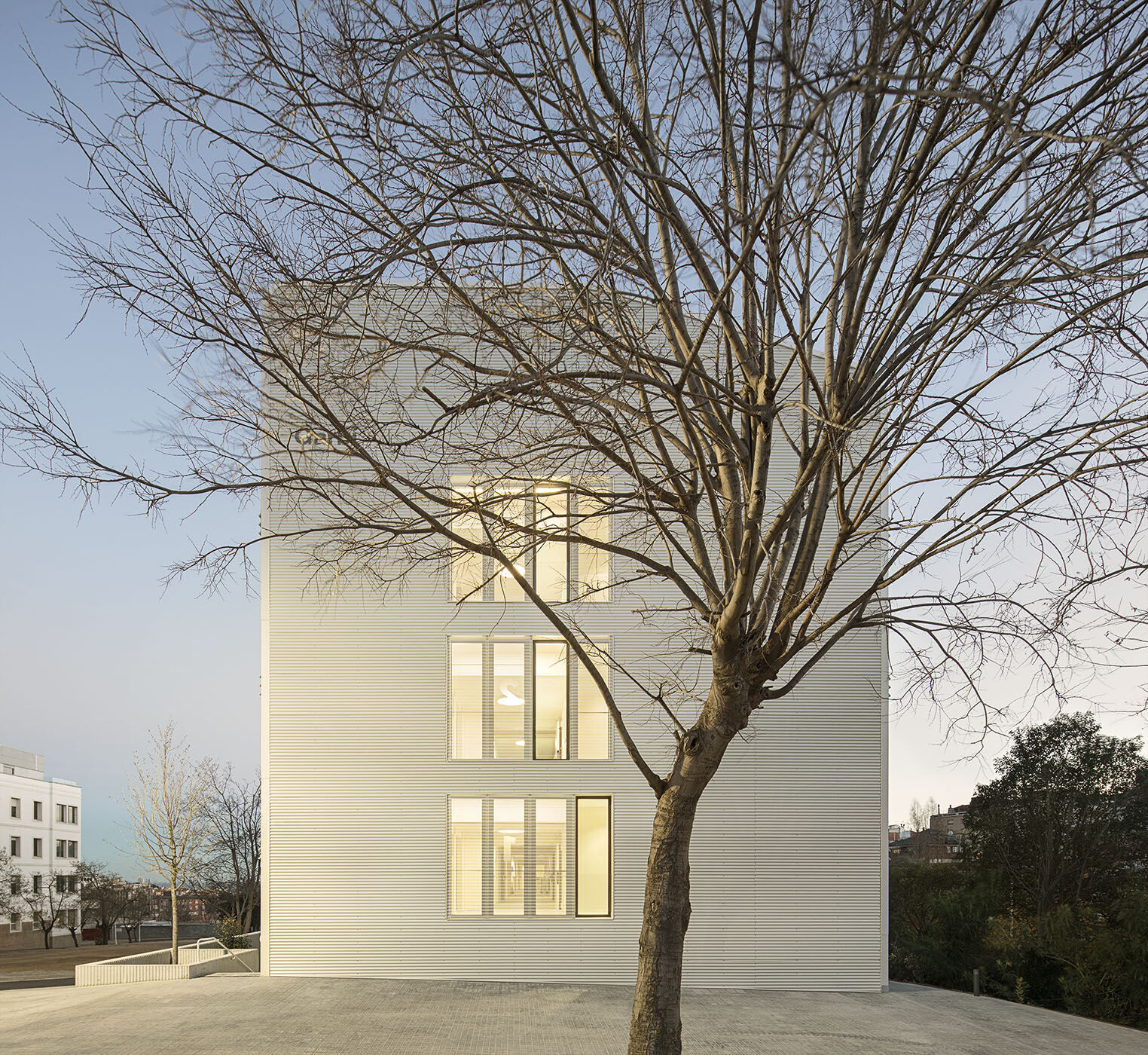 What were the key challenges?
The key challenges of the system were:
Compactness
It consists of 4 floors and occupies the smallest possible solar surface for the number of beds raised. It has a floorspace of only 975m2 for 88 beds.
Modularity
It is a modular construction model, composed of 62 stacked modules of 5m x 15m. Modularity on the one hand has made it possible to simplify and accelerate the construction process and on the other hand to give a lot of flexibility to use.
Time saving
The project and the work have been carried out in 20 weeks with an industrialized system designed for a useful life of more than 40 years. The off-site construction of the structure modules and the facades has made it possible to reduce terms.
Flexibility
The use can be transformed in the future according to the needs of the center, different flexibility strategies are incorporated, the parametric window, forecast of reserve downspouts, and flexible size rooms.
Efficiency
An efficient design from the point of view of medical operations, based on efficiency and the reduction of routes, which offer maximum visual control between nursing control and optimizes the work of professionals.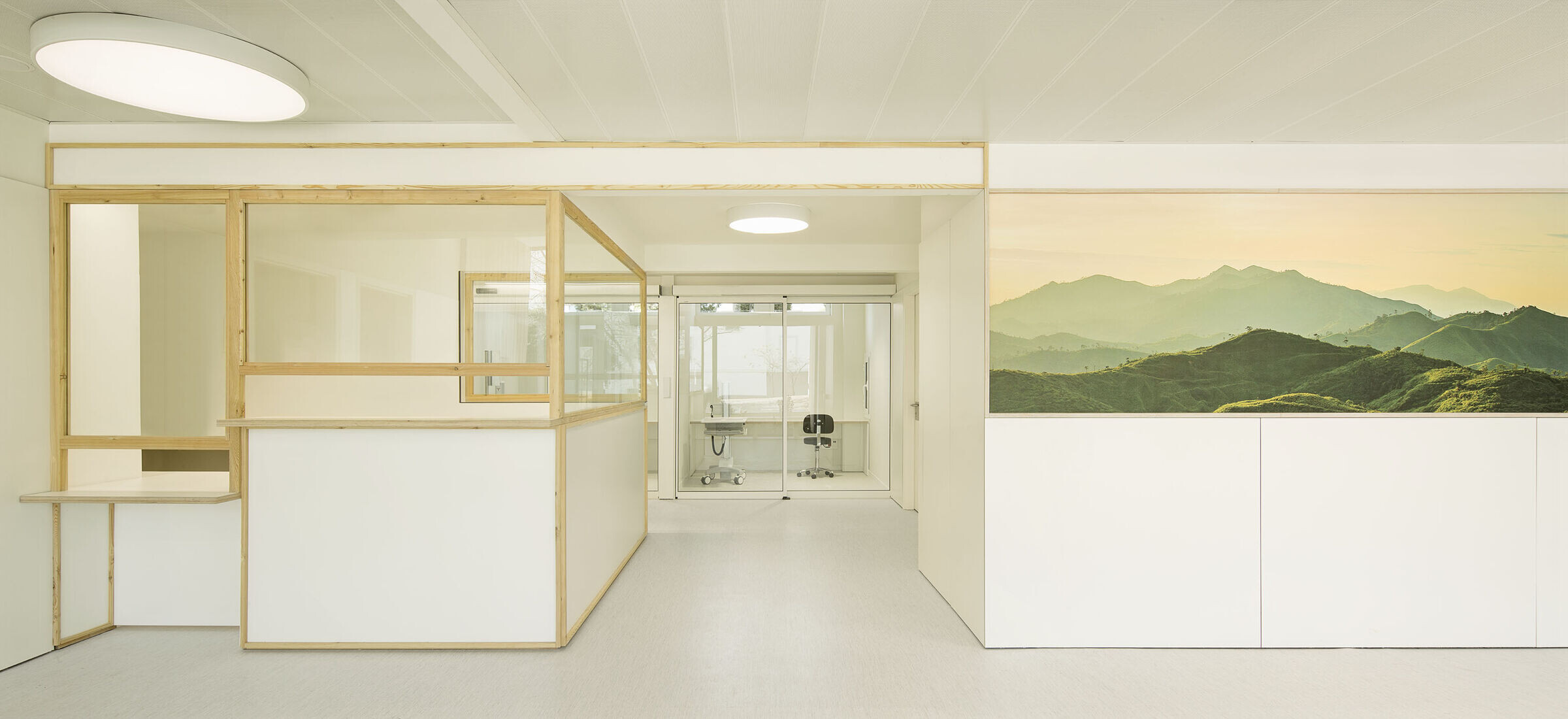 What materials did you choose and why?
The façade is made up of a metallic structure type "Steel Frame" that serves as a support for the different outer and inner layers of the closure. From inside to outside: plasterboard, acoustic insulation, sandwich panel and miniature sheet metal. It is a façade for rapid assembly, with easy to find suppliers in a short time and at low cost, to assemble the warehouse before transporting the modules.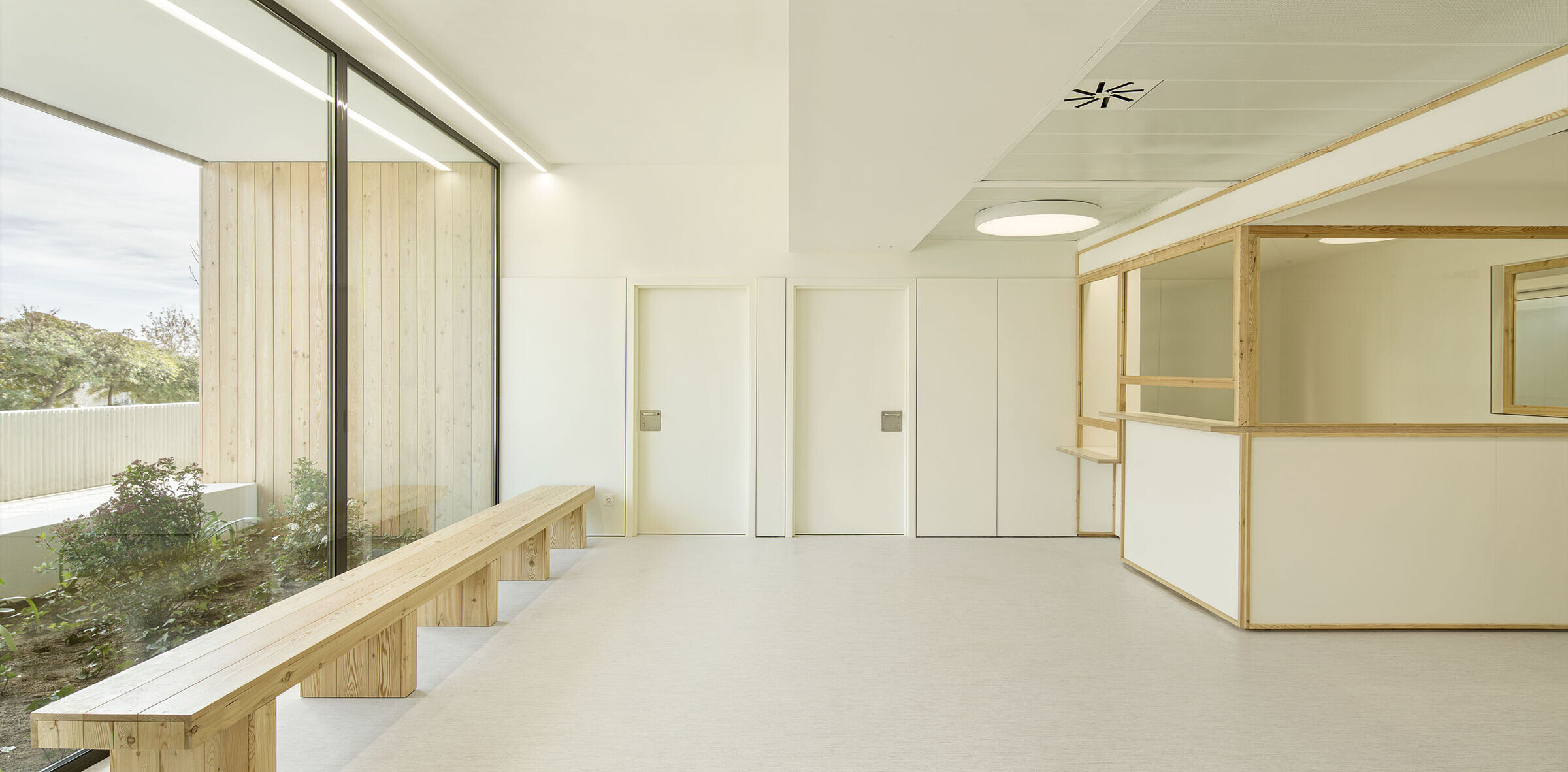 This wrap is a prefabricated ceramic lattice system (Flexbrick) that works as a ceramic fabric suspended from an upper metal guide. It is placed on the main facades facing East and West. The Flexbrick protects the facade from direct solar radiation by 50%, in front of the windows a special piece of greater solar protection is implemented that reduces 90% of direct solar radiation. The maintenance of the facade is zero and the durability of the ceramic is very high.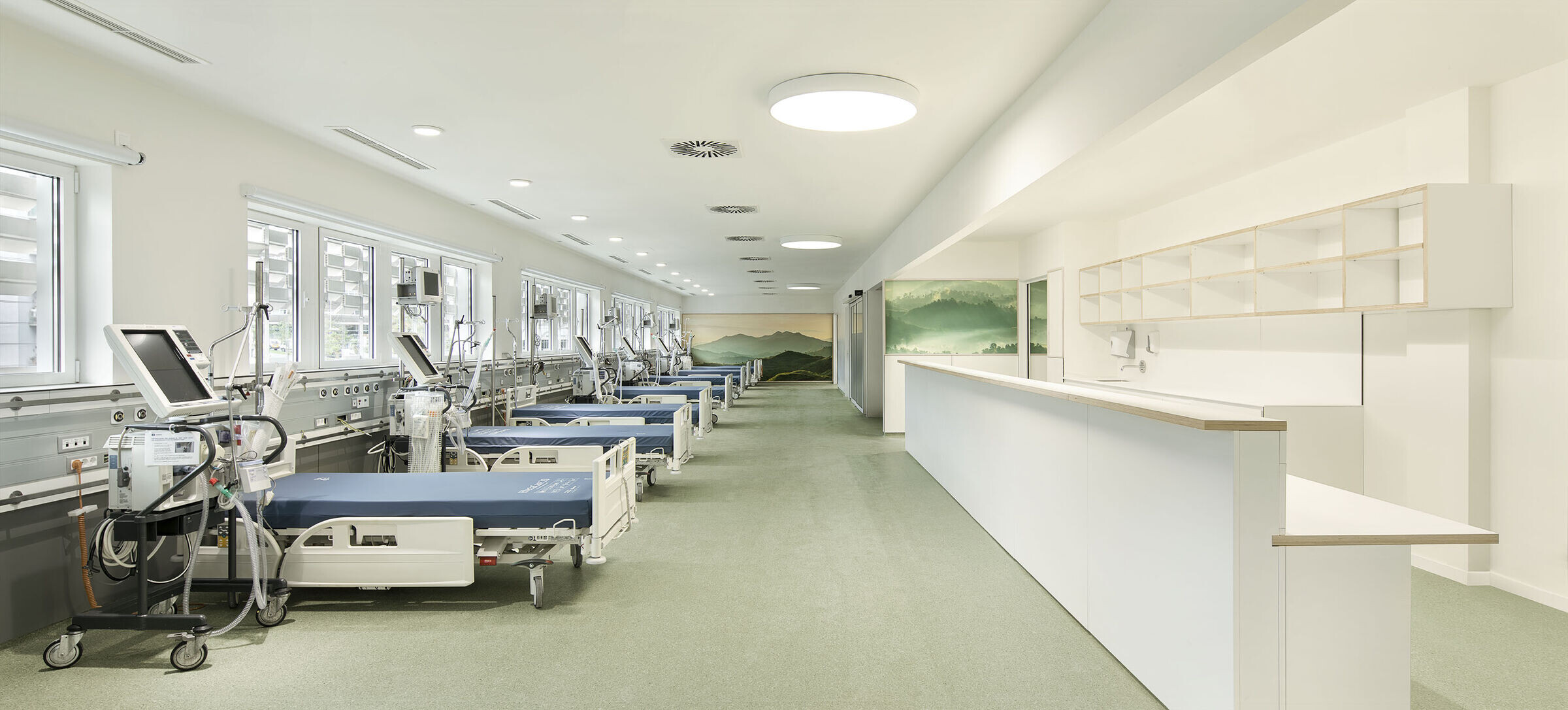 Material used :
Facade cladding: Material type: Ceramic tiles
Product: Flexible steel mesh combined with ceramic tiles.
Brand: Flexbrick
Flooring: Material type: Dissipative homogeneous vinyl pavement
Product: IQ Granite DS
Brand: Tarkett
Material Type: Conductive homogeneous vinyl pavement
Product: IQ Toro
Brand: Tarkett
Doors: Material type:Formica HPL laminated swing door
Product: White Alpine
Brand: Soleco
Windows: Material type: Aluminum carpentry
Brand: Tecalum
Roofing: Material type: Filter slab
Brand: Danosa
Material type: Waterproof sheet, heat-sealed

Product:DANOPOL
Brand: Danosa
Interior lighting: Material type: Downlight
Brand: Skeo
Material type: Emergency light
Brand: Legrand / Zemper