The project consists of the design of the EINA stand at the Barcelona Fair after the 50th anniversary of the founding of EINA, a benchmark for art and design in the city of Barcelona.
The stand is a tribute to the design ofEINA´s early years and incorporates characteristic elements of that time, such as the control of space through simple geometries, the predominance of carpet as a material that surrounds all the surfaces, the use of lamps as free-standing elements and the pop use of color.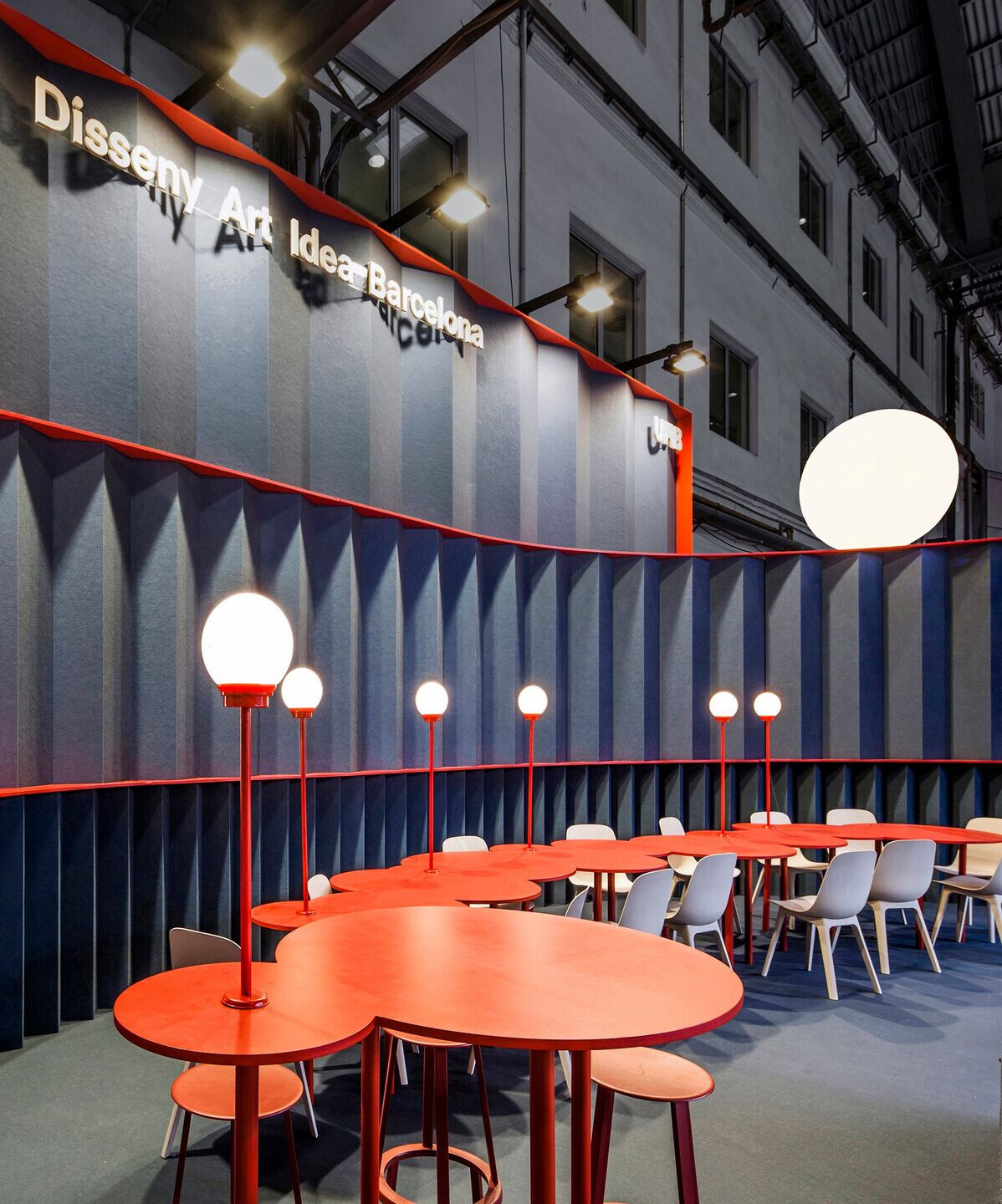 Thus,a unitary space is defined that works via a logic that is the opposite of what might be expected. While a stand´s usual strategy might be to attract attention in order to compete with other stands, EINA'saims to act asa parenthesis among all the noise of the fair.It isa space with attenuated acoustics, where the perimeter flexes to shelter people, and where dim lighting offers a more intimate space.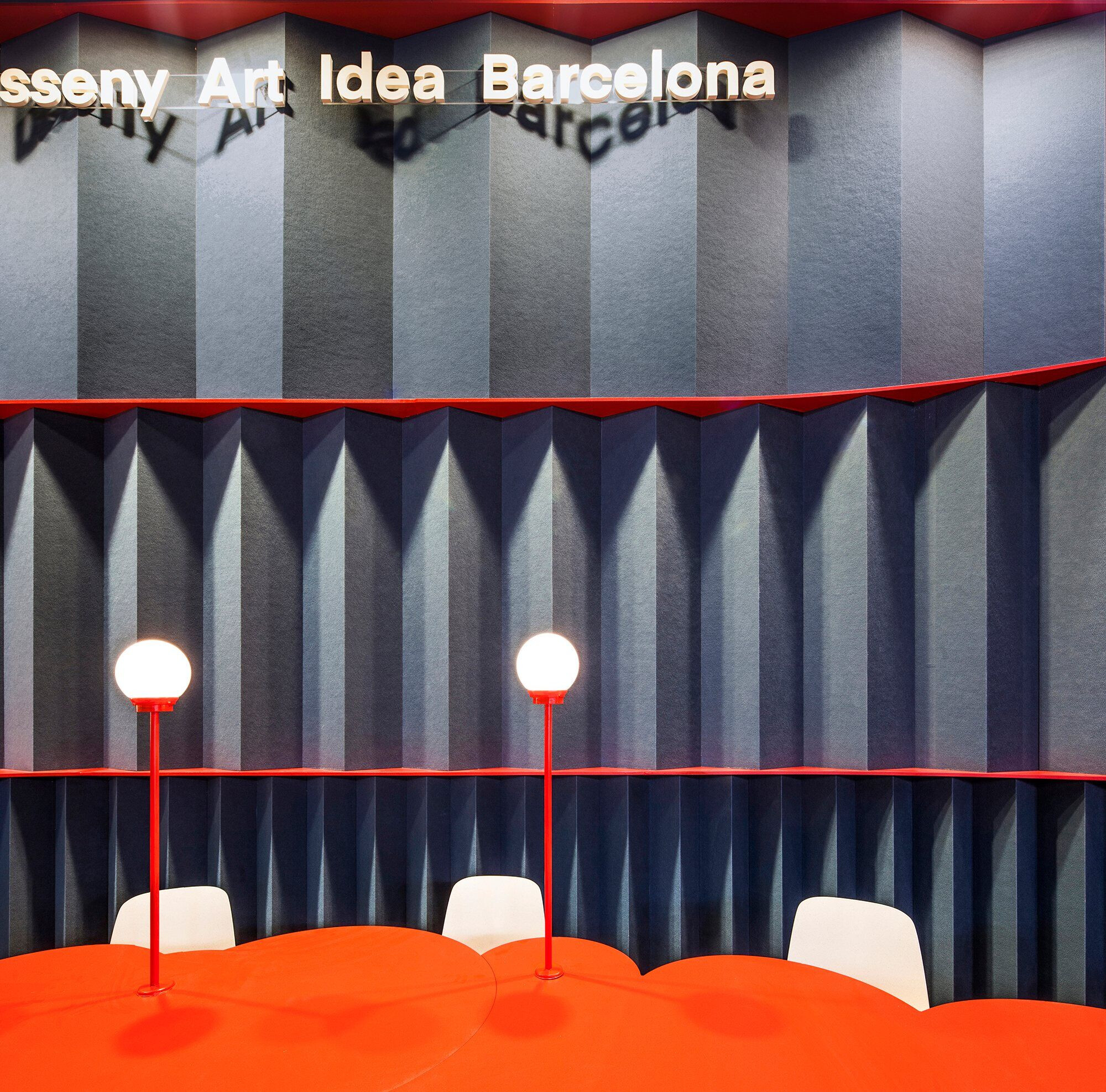 The stand´s location poses the challenge of incorporating an existing pillar of the event´s large warehouse. Using this situation as an opportunity, the space revolves around this column, leaning on it to close the space, thus achieving an intimate environment where future students can speak with teachers about their future without haste.
Team:
Promoter: EINA – Centro Universitario de Diseño y Arte
Constructor: Carpintería Alarcon SL