An ambitious new take gives this apartment renewed life. Sitting over 450 feet above the street, the clients of this apartment wanted a contemporary remodel that challenged the typical way these older apartments are usually arranged.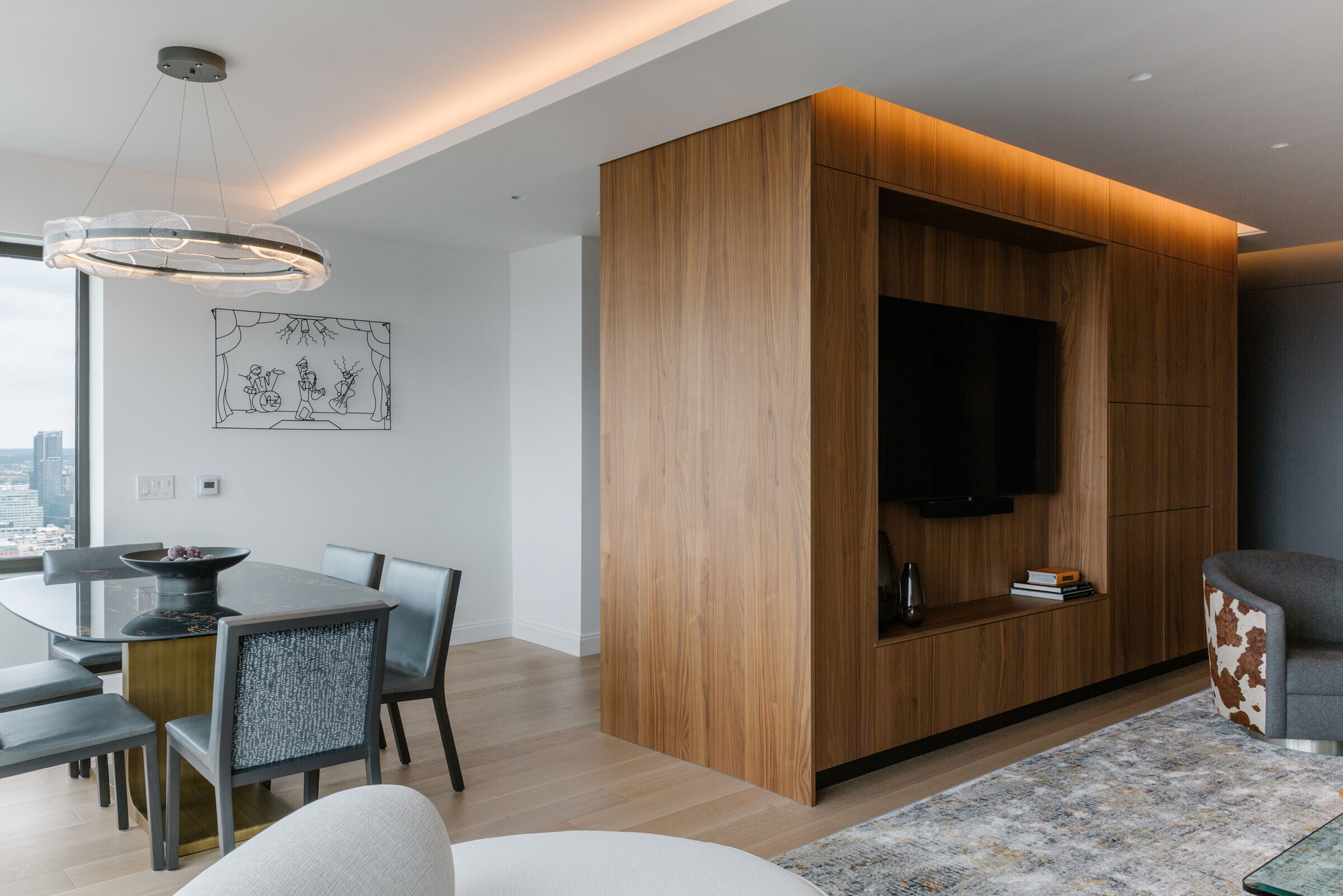 With rich materiality and a centralized walnut volume that defines the space, we were able to transform this space, celebrate the views, and challenge the typical layouts of this traditional building.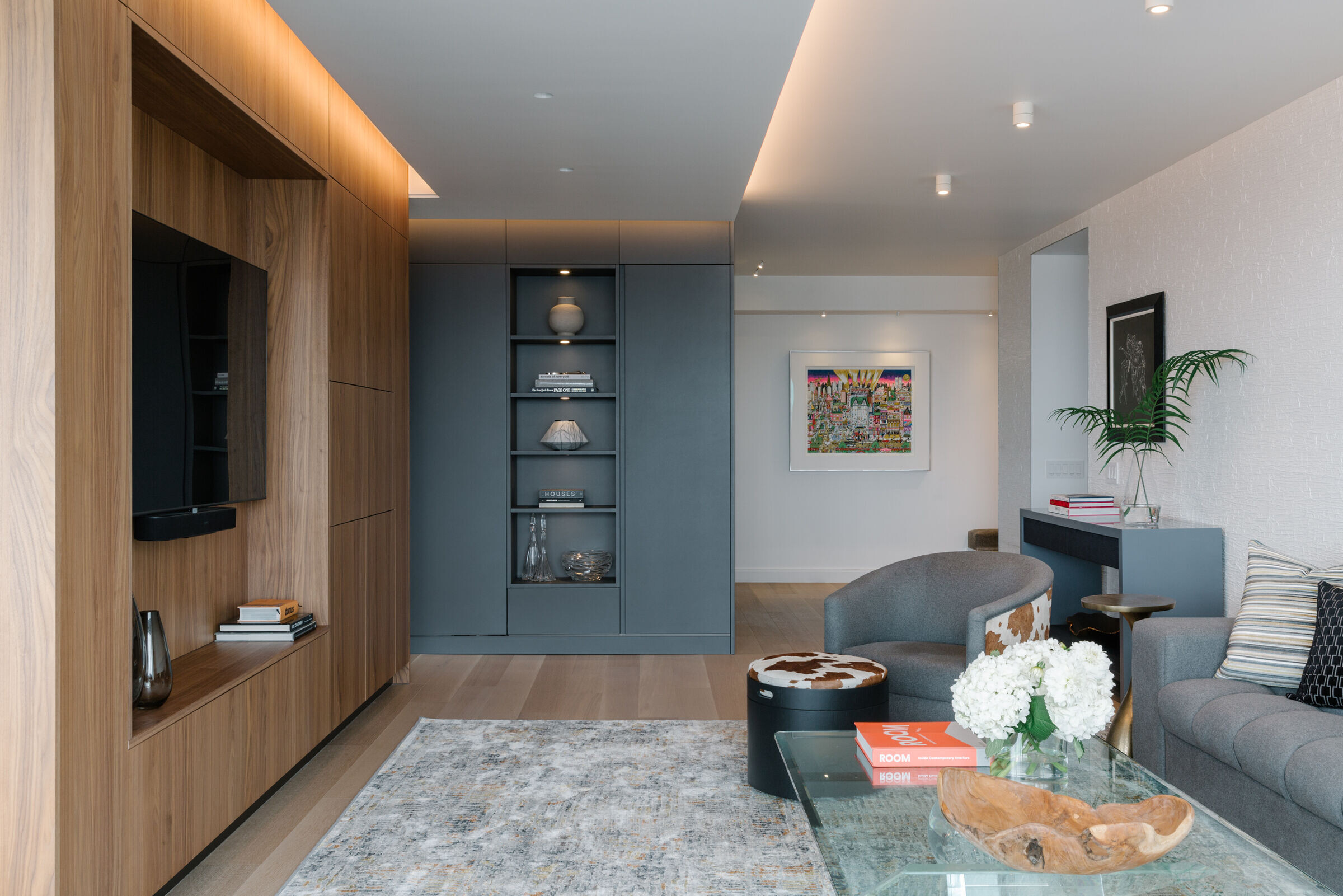 What were the key challenges?
The building services were fixed and located in terribly inconvenient places and so we were forced to get creative in how to reimagine the program.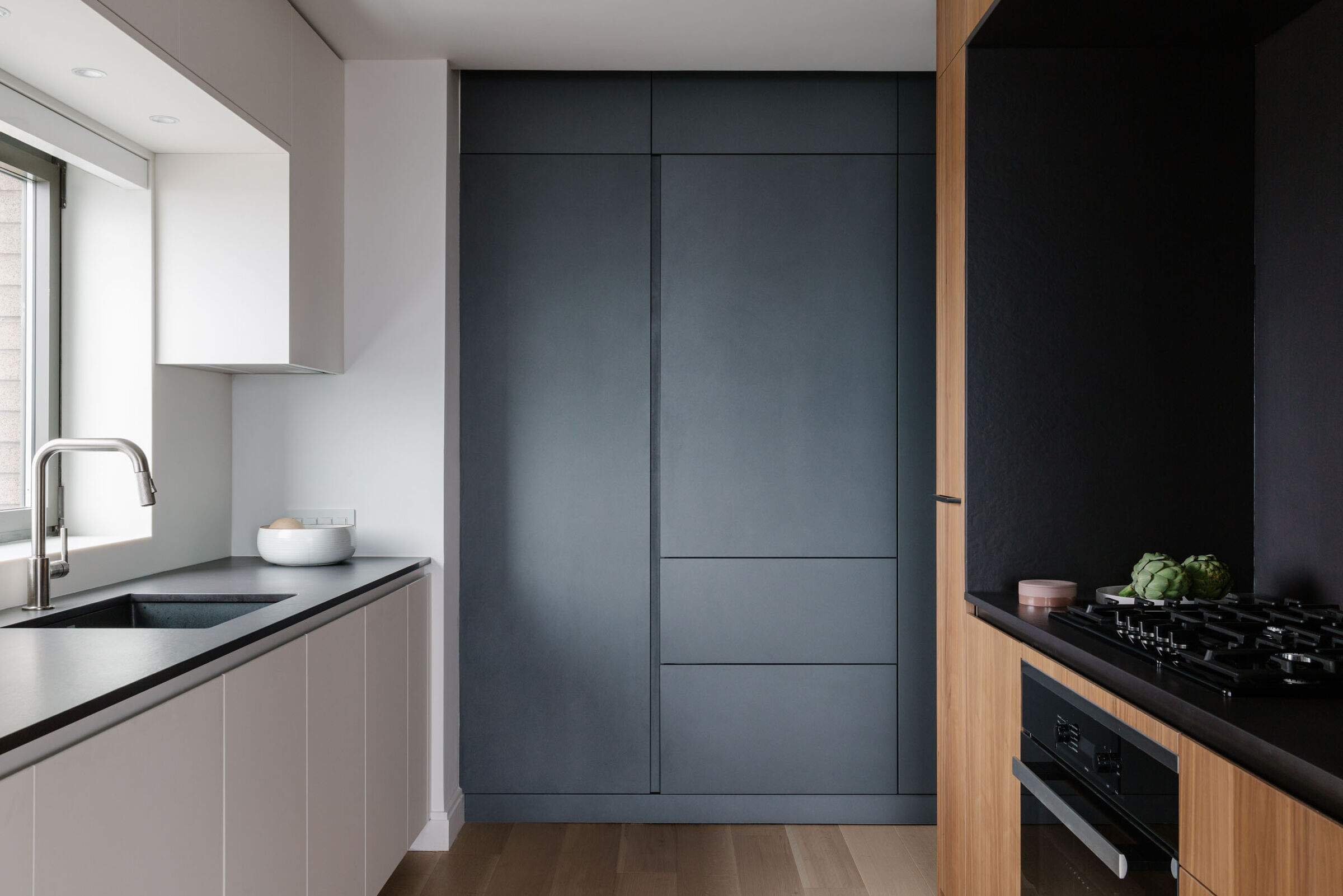 What was the brief?
Challenge the typical layout of this top floor apartment, open up the space to celebrate the views, and give this old apartment a contemporary feel and new life.