Ela Canela, is a healthy-concept restaurant specialized in fresh and sincere cookery based in local seasonal ingredients. Located in the residential neighborhood of Campo de Ourique in Lisbon, Ela Canela is a space flooded by natural light characterized by a close exterior-interior relationship.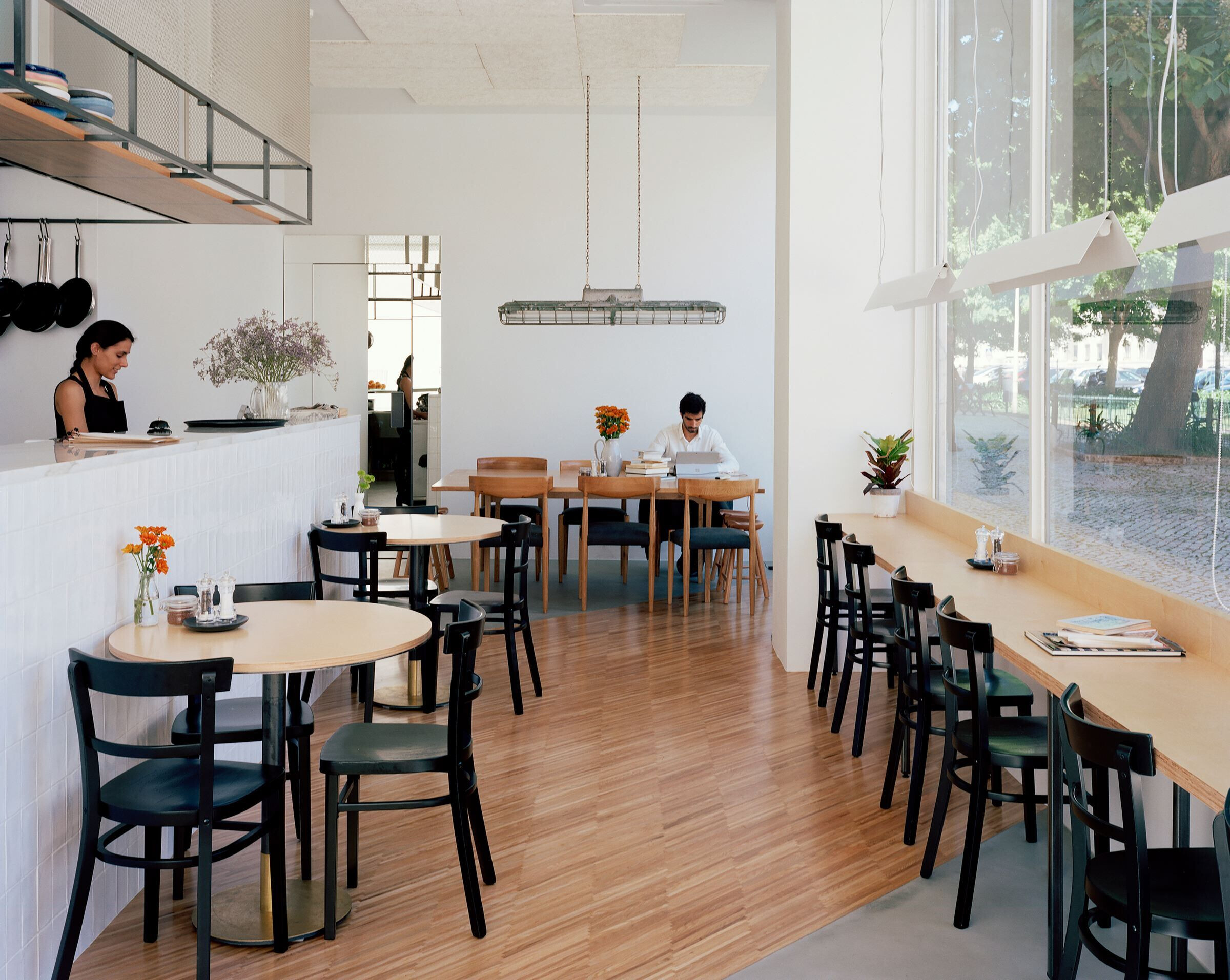 The main project strategy lays on the idea of enhancing the cooking process. As if we were talking about a home-style kitchen, an open ceramic and marble linear volume framed by a suspended grided structure colonises the space. The kitchen has nothing to hide and also joins the space showing all its gears to the customer.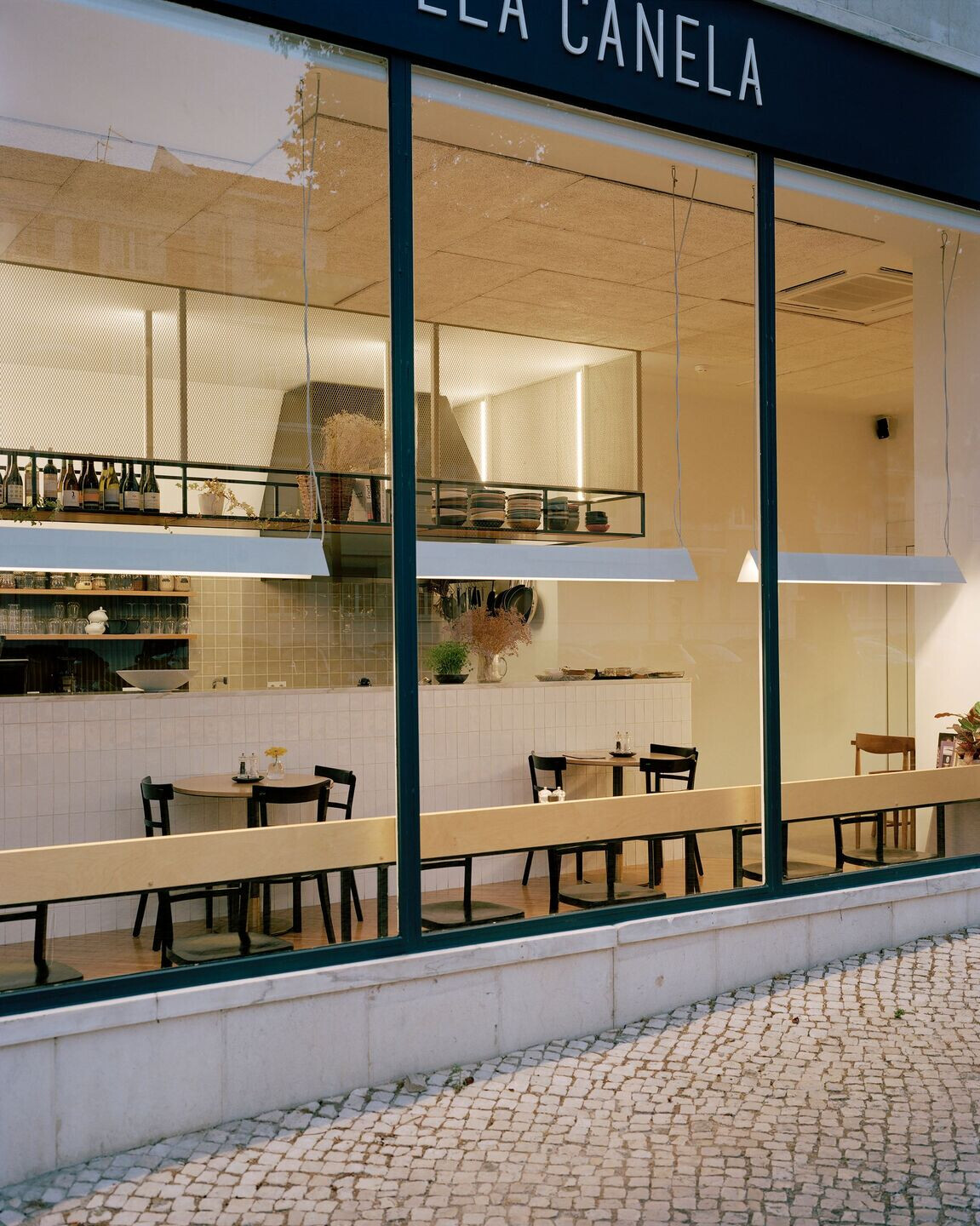 The steel structure is covered by a thin white metal mesh and extends beyond the limits of the service area, articulating the space between the users and workers space. At the top and back, wooden oak shelves complete the space for product display.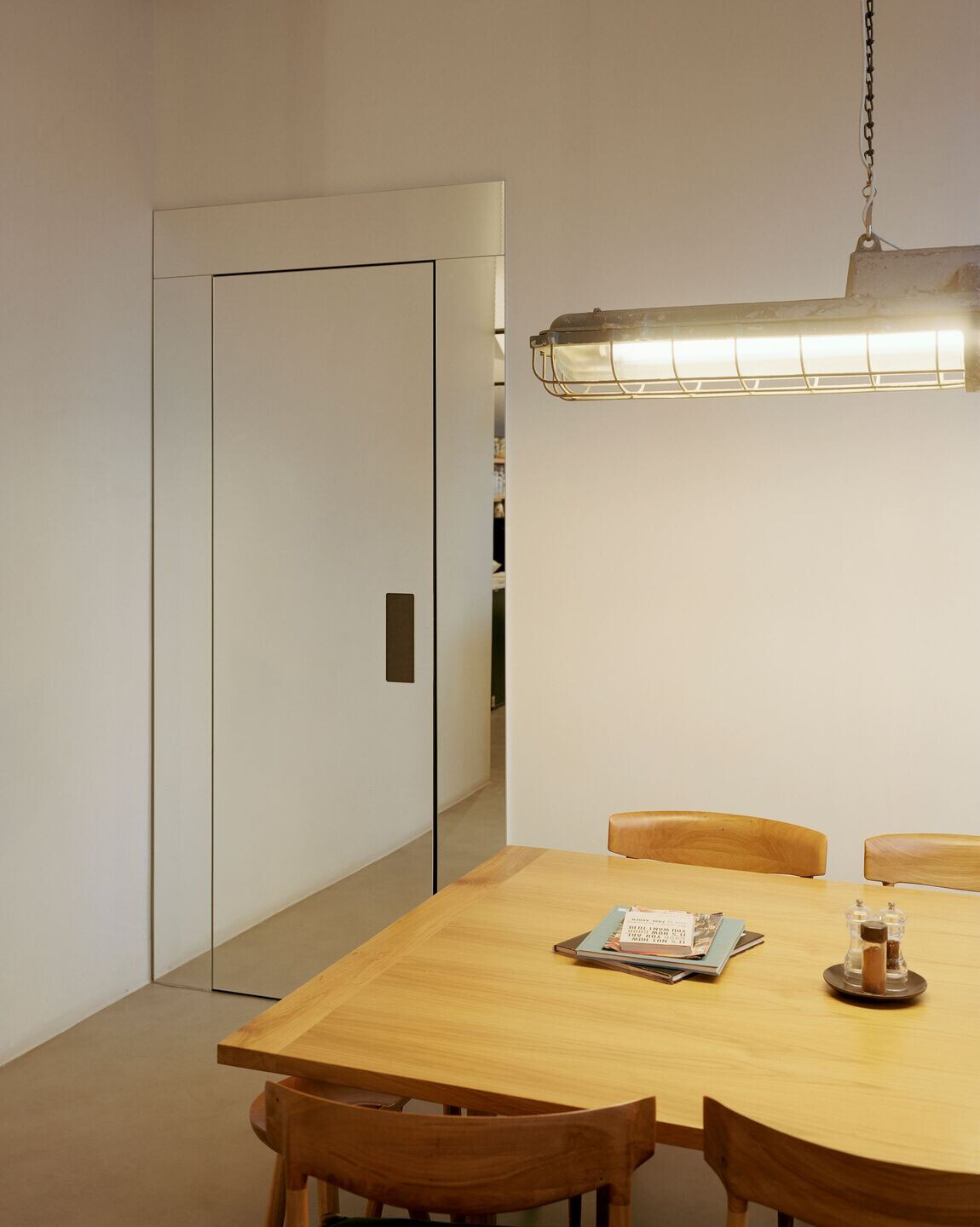 The material palette is based on the harmony and the simplicity. A balanced relation between the pale grey cement, the warmth of wood and brass details coexist in the luminous white space.