Whole interior keeping in a neutral sand colour scheme with navy-blue accents.
Above the gorgeous bed is a 3D art installation. American walnut floor with gold border giving unbelievable effect.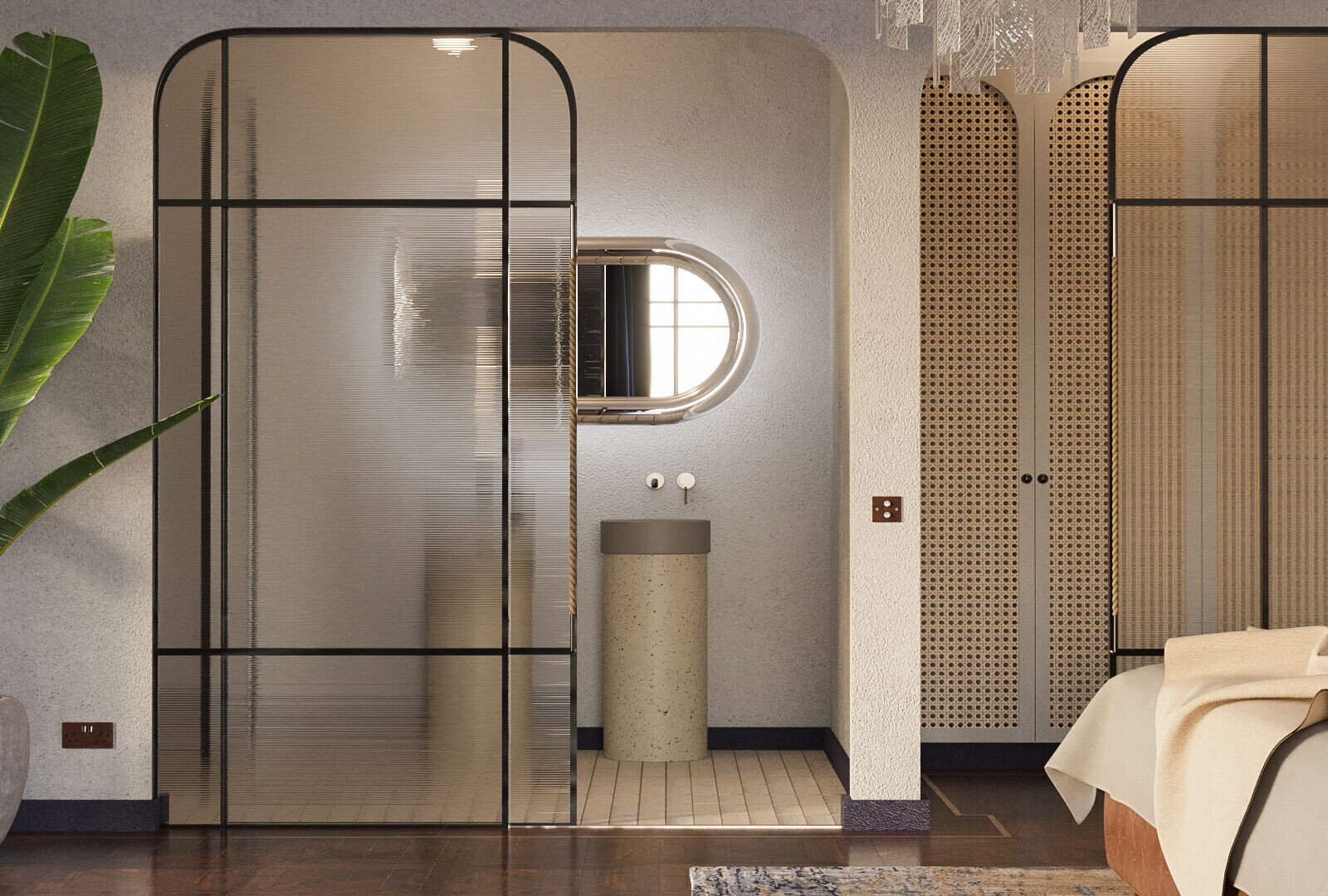 Distinctive style combining understated elegance, clean lines and exceptional craftsmanship. Each piece is designed to be coveted, enduring and iconic.