The Elizabeth Quay gelato kiosk sits as part of the existing EQ family, a glowing gem; small in footprint and large in presence. A day/night transformation combined with the flexibility to respond to changing weather patterns ensures continual surprise and delight.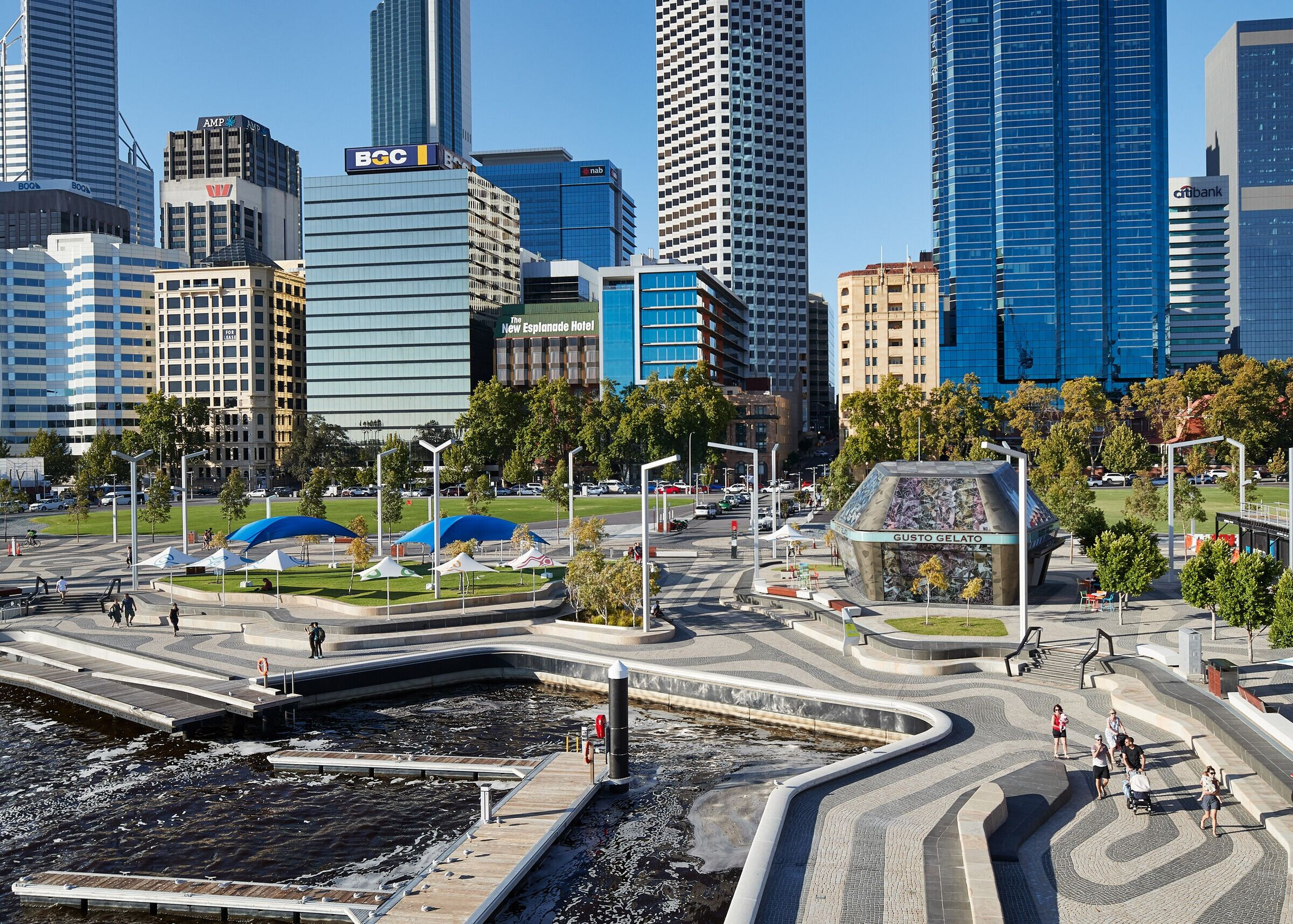 Reflective during the day and colour emitting at night this chameleon like existence reflects the surrounding context during the day and becomes a small beacon of colour and joy at night.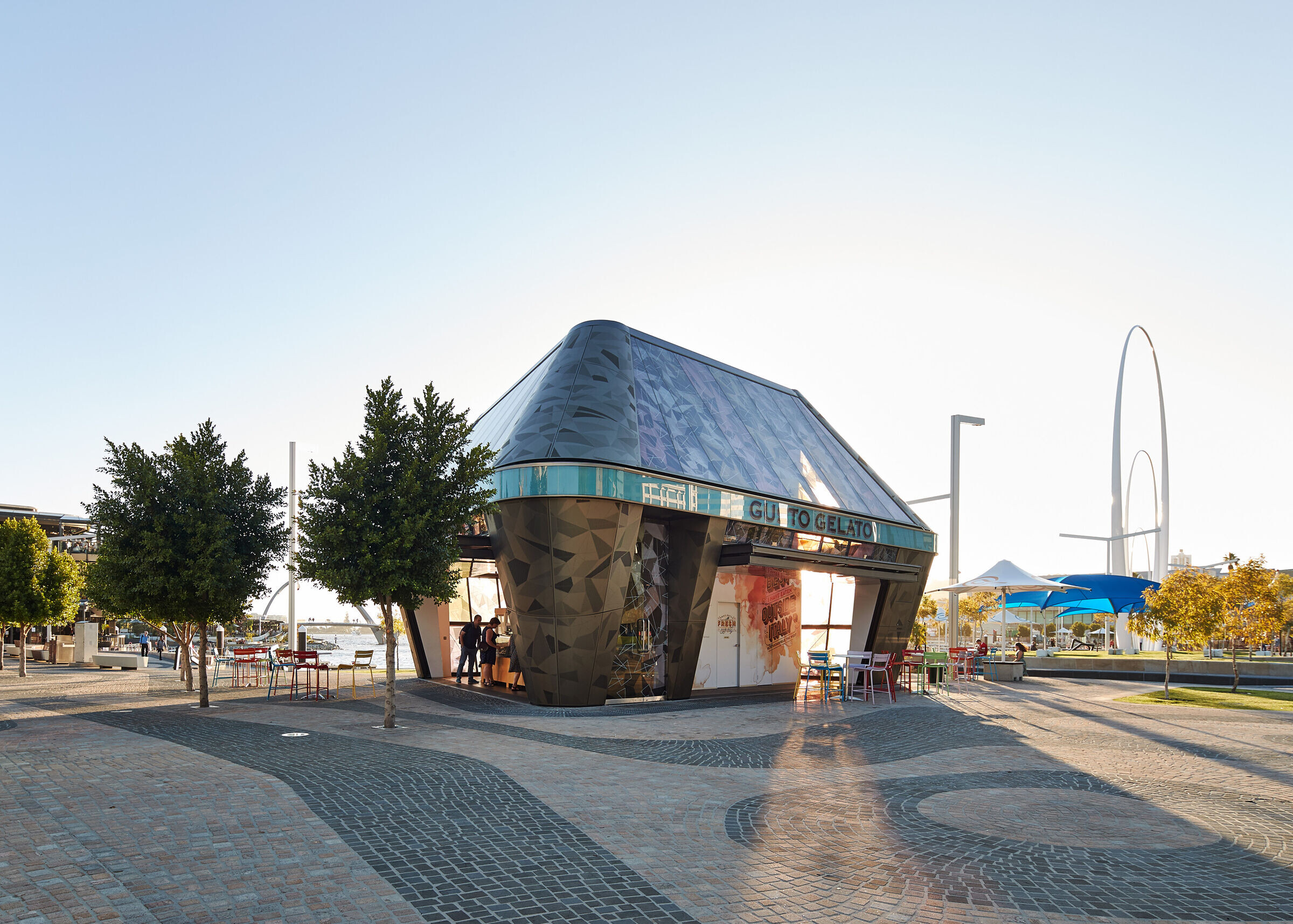 Our little object floats on the Ashton Raggat MacDougall Elizabeth Quay 'ripple-wave pattern' forming part of a unified EQ theme welcoming the city in the EQ north east corner. It acknowledges the role of EQ as a traditional (40,000 year) landing and entry point in to the city of Perth and expands the conversation to include precious and unique West Australian objects.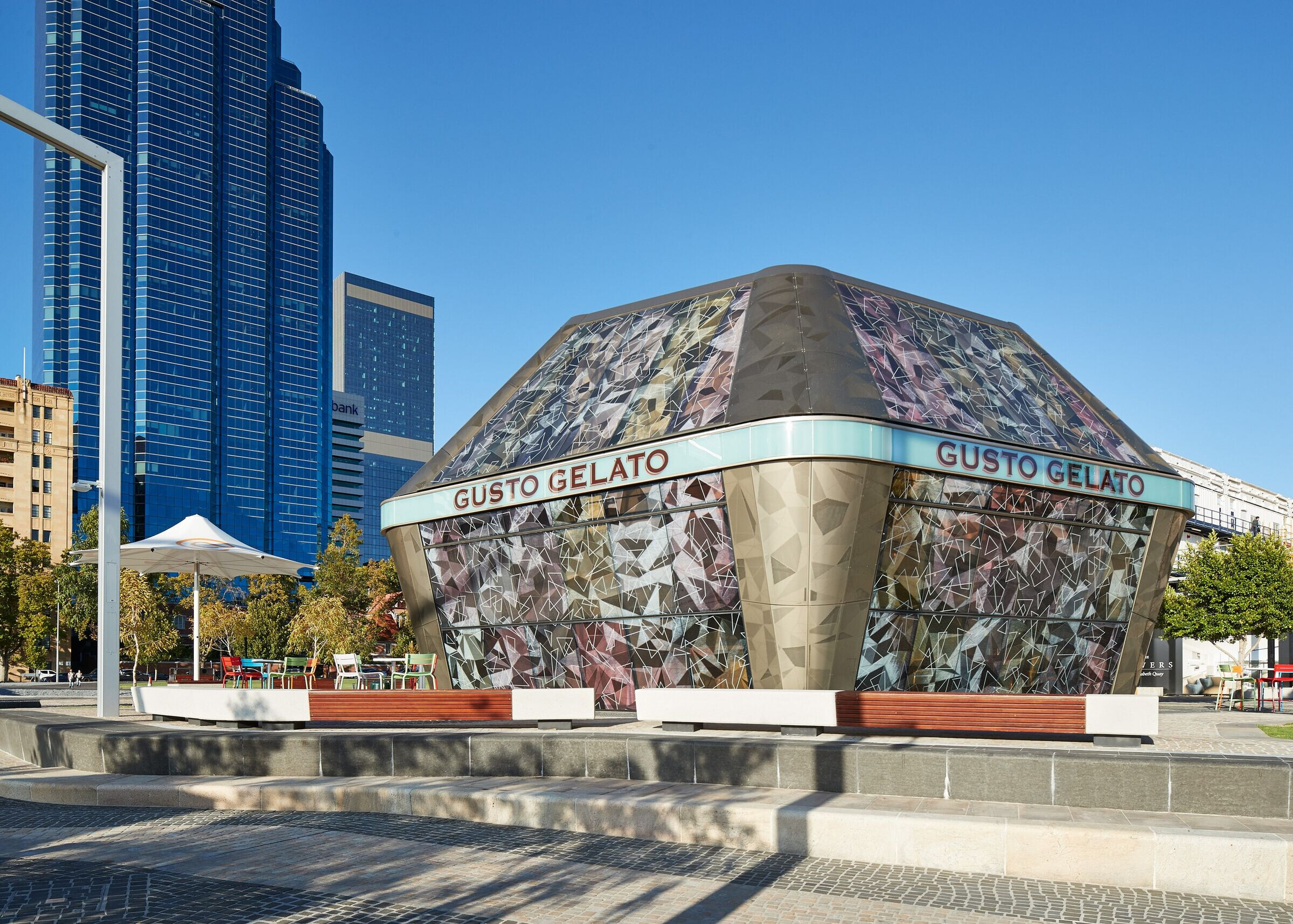 Inspired by the unique gems of Western Australia and the Gelato Ice-cream, colours were developed to create a synergy of product and purchaser. One eats and inhabits what one is eating simultaneously.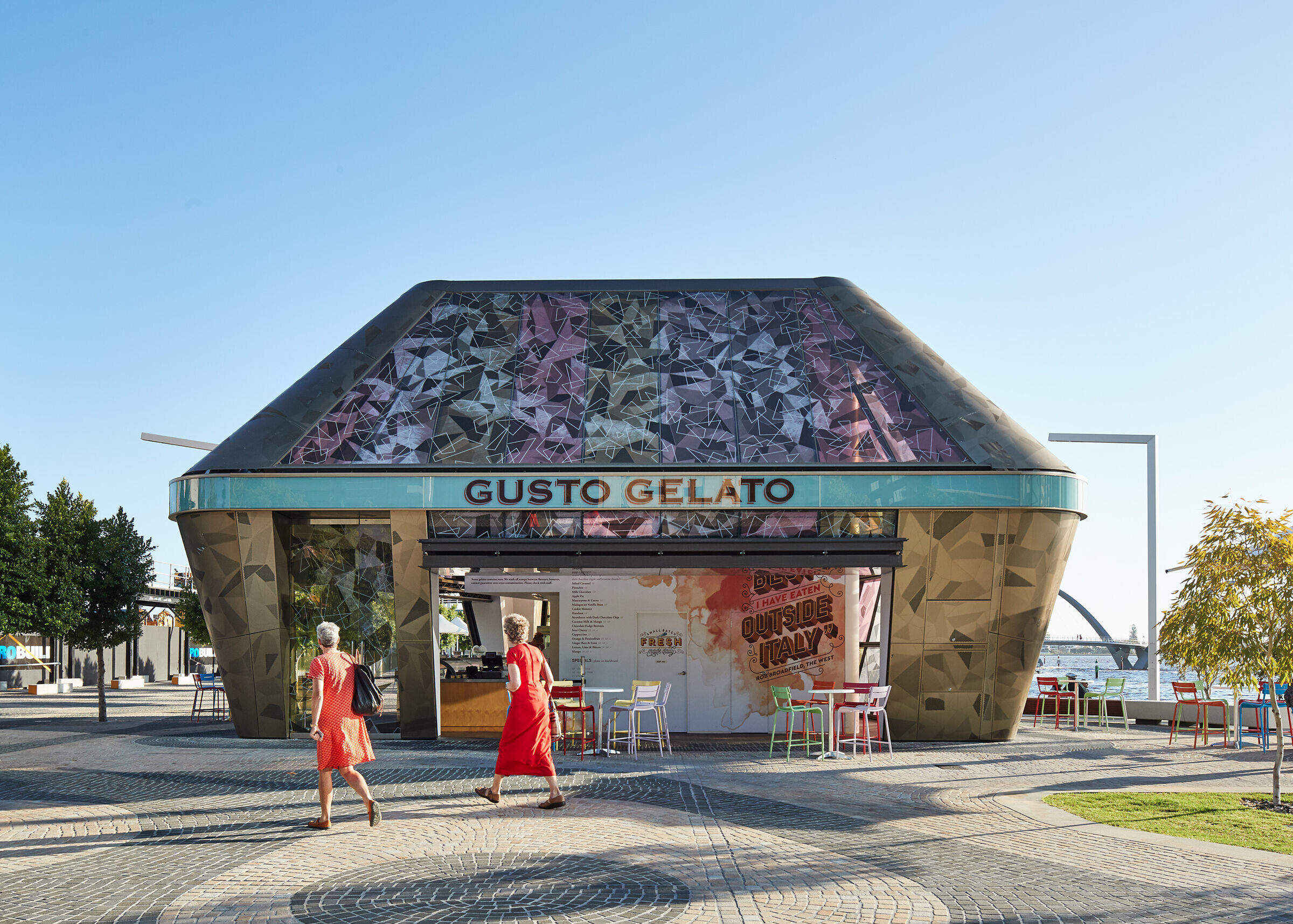 Patterns are purposely fragmented and layered with a textural grain that acts as a counterpoint to the EQ ripples.Glass is developed with thickness and depth through the fusion of colour, pattern, grain and texture.A sense of inhabiting the interior of a rough cut diamond and experiencing wonder in flux.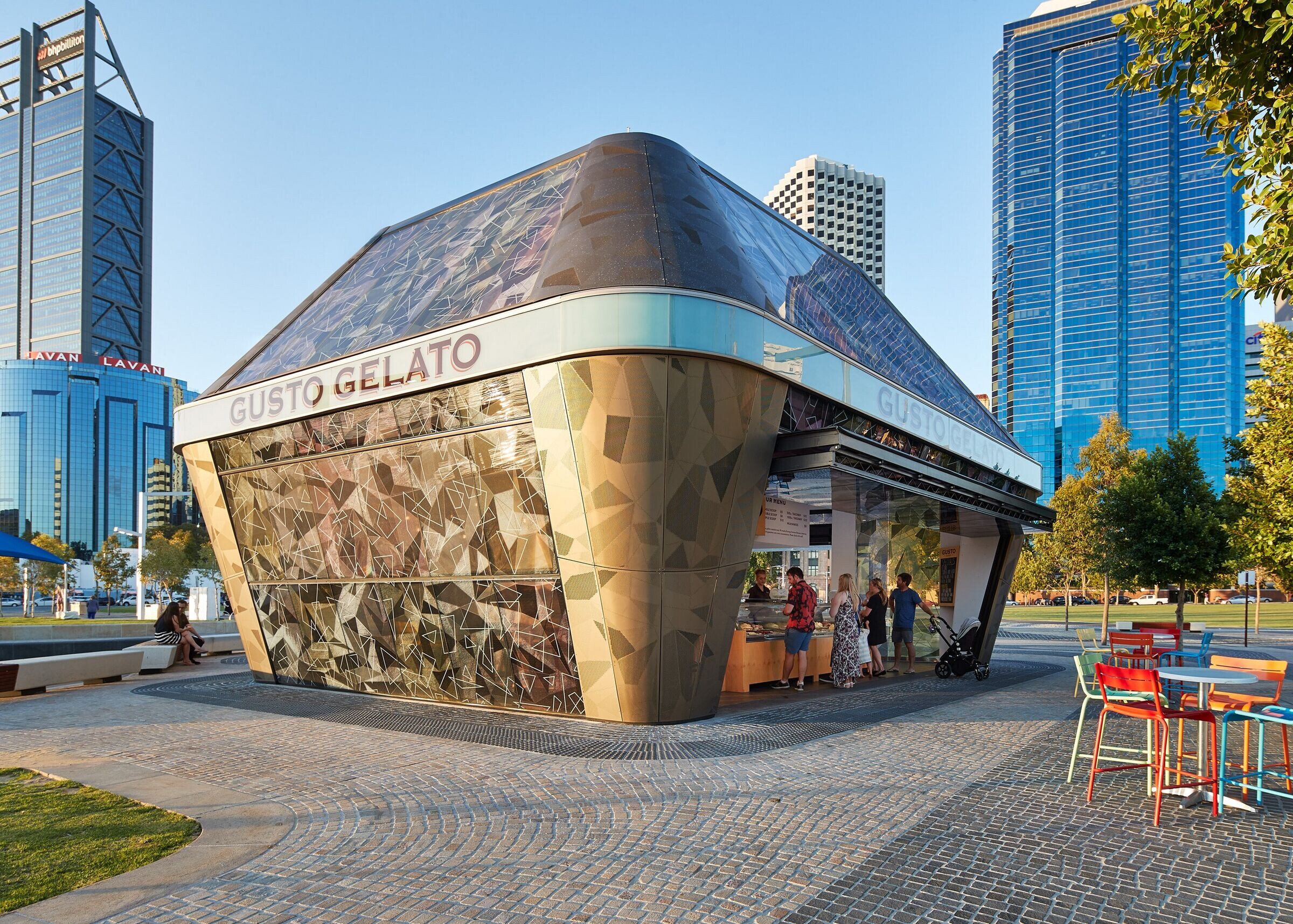 Artist Pamela Gaunt worked closely with iph architects to develop concepts and fully embed art with architecture.
Internally the colour, texture and patterning creates a Kaleidoscopic effect consuming the occupants and encouraging one to look up.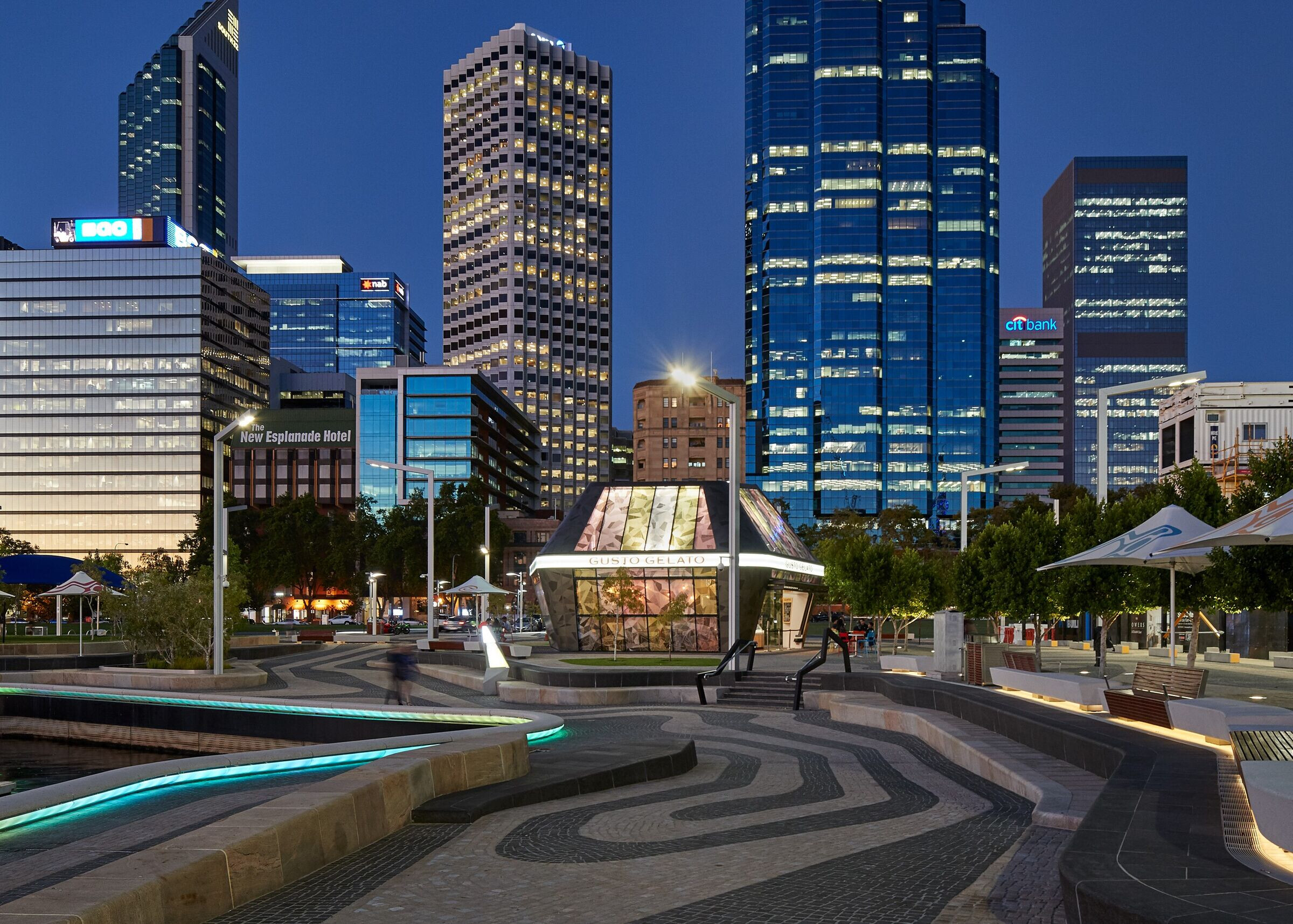 The EQ environment exposes one to extreme winds, sun and storms. Our kiosk is developed with the flexibility to open and close sides and provide protection from ALL natural extremities. Full length doors fold up and down to easily provide protection while expanding the physical presence of the interior space.
It is designed as a 5 sided figure, the patterning and perforations continue on to the roof for the benefit of future Ritz Carlton occupants and surrounding office buildings. A collection of LEDS skims light across the roof surface shimmering in to the night and reflecting during the day.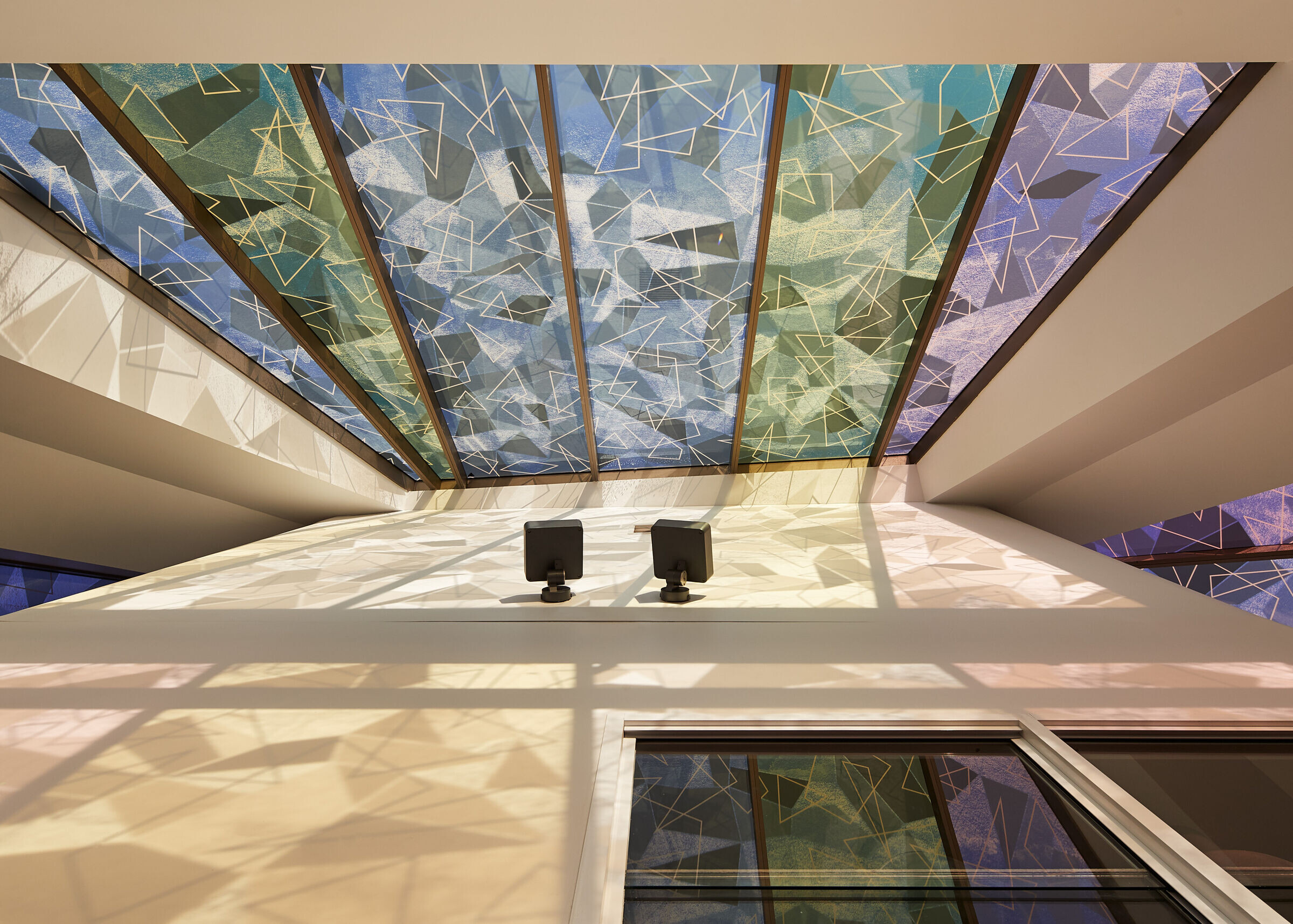 All services are concealed from view under this perforated roof skin in a ventilated space.
The space is naturally ventilated with the folding doors and high level low velocity fans extract hot air in to the service platform area.
The patterning and interlayer films reduce exposure to direct sun and heat gain while allowing significant natural light. Night lighting is provided through reflected LED lighting.
The building components were pre-fabricated as a kit of parts to enable quick installation in an occupied site and to enable dismantling and re-construction in the future.