Renovation project of an apartment in an early 20th century residential building in Valencia's Eixample area, to adapt it to the contemporary needs of its current residents.
A spectacular house where the key player is the floor; made with amazing original Nolla hydraulic tiles. The space is completed with other elements of great value such us high ceilings with mouldings and woodwork doors with engraved glass.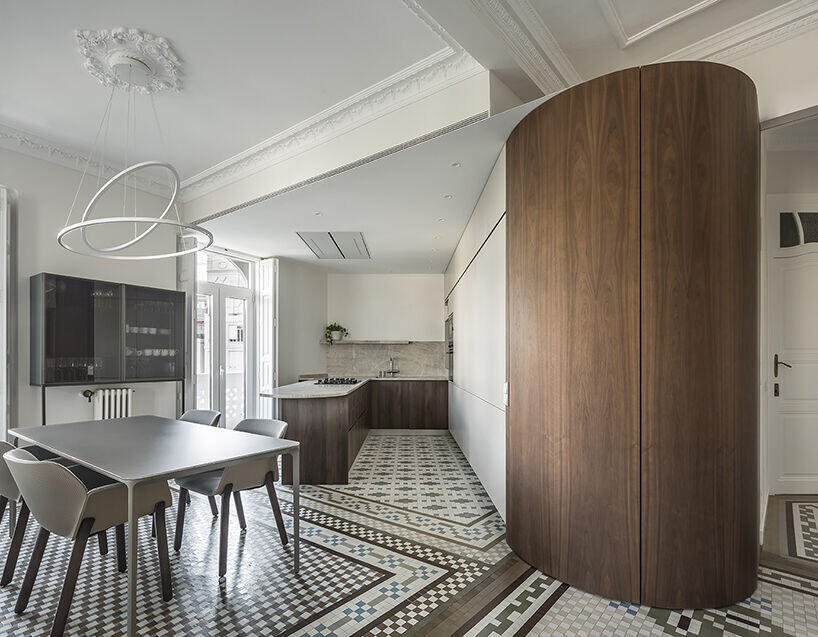 The clients, passionate about these historical decorative elements, encouraged us to make everything possible to preserve and enhance these traditional modernist ornaments.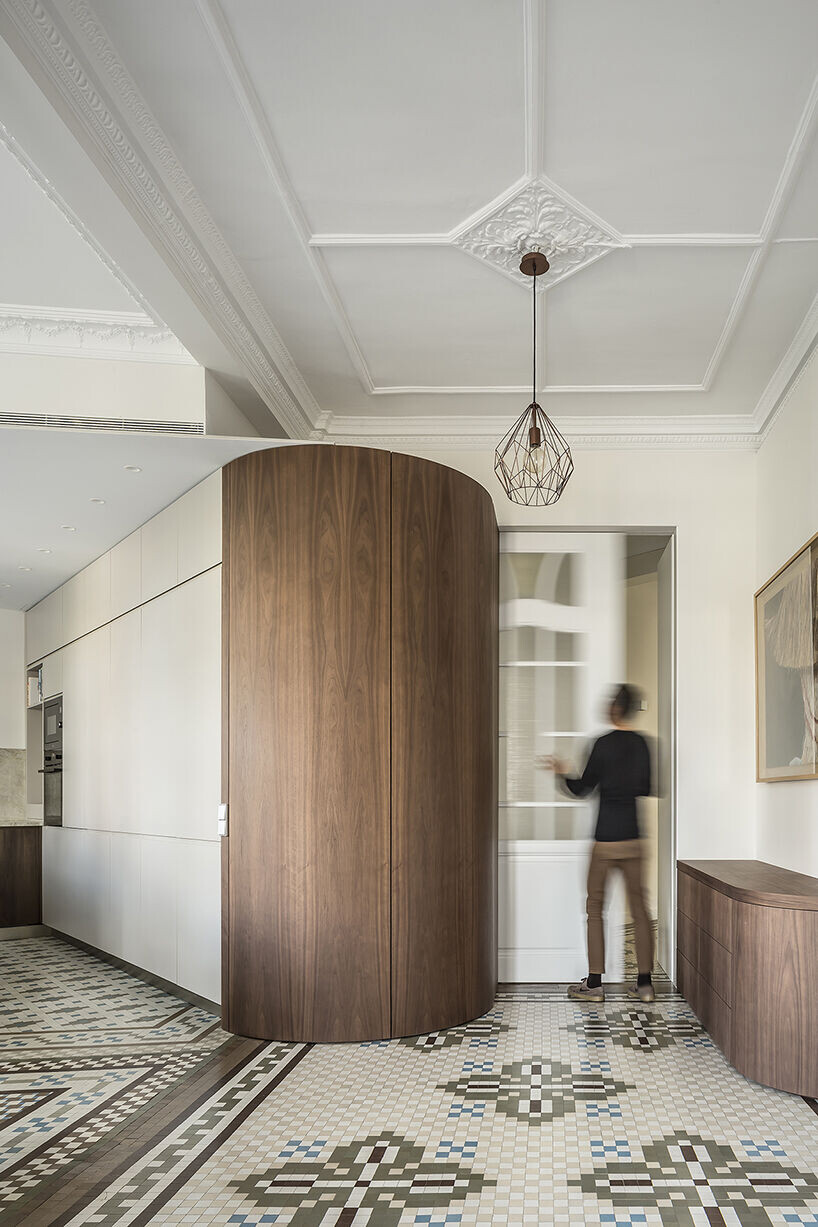 The project entails the challenge of renovating the apartment with delicate care to the past, trying to add value and emphasize the nobility concealed in the existing elements.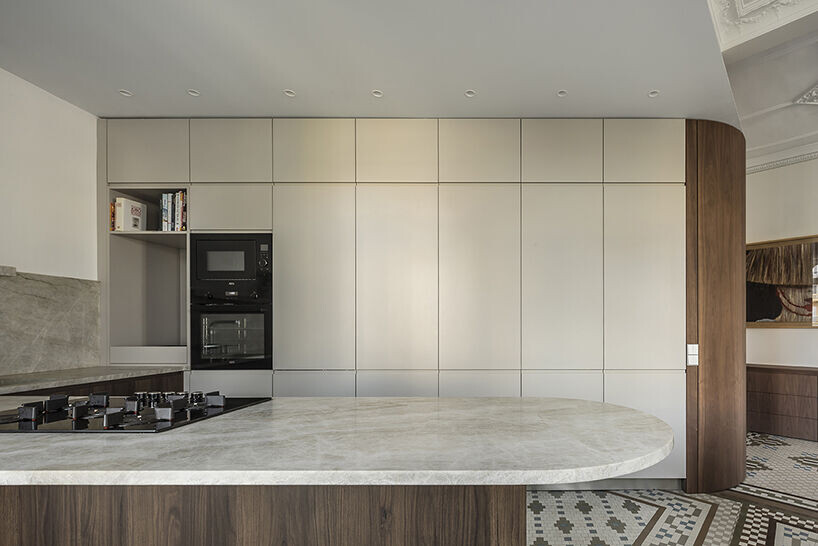 As a starting point, the aim of the project is to create a large open space unifying all home's daytime areas. Originally the house had a very divided layout with many small rooms. In an effort to achieve this big space, walls are demolished to bring together in one space the kitchen, living room, dining room and entrance hall, while leaving its marks in the floor mosaics.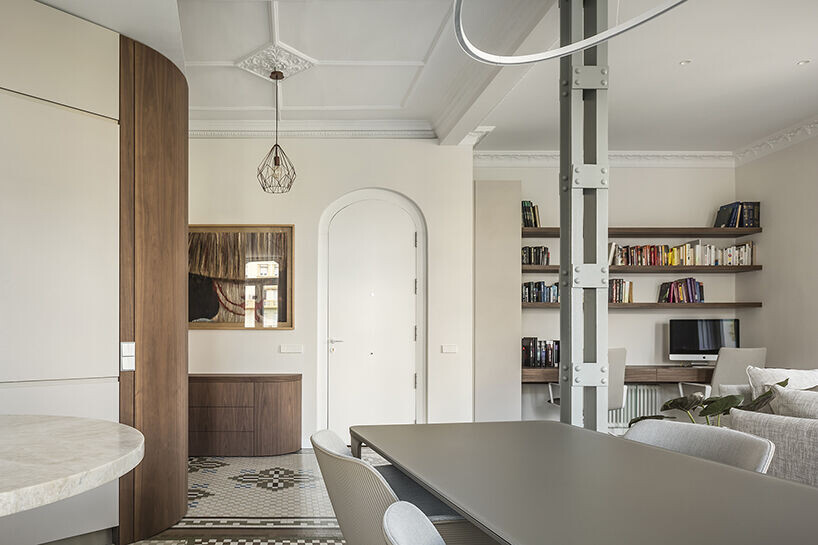 The location is reflected in the house creating three different alignments that come together in the main daytime area. Curved geometries are designed to make the transition between spaces and alignments smooth and fluent defining movement and continuity. These curves are built in walnut wood in harmony with the noble and elegant character of the apartment.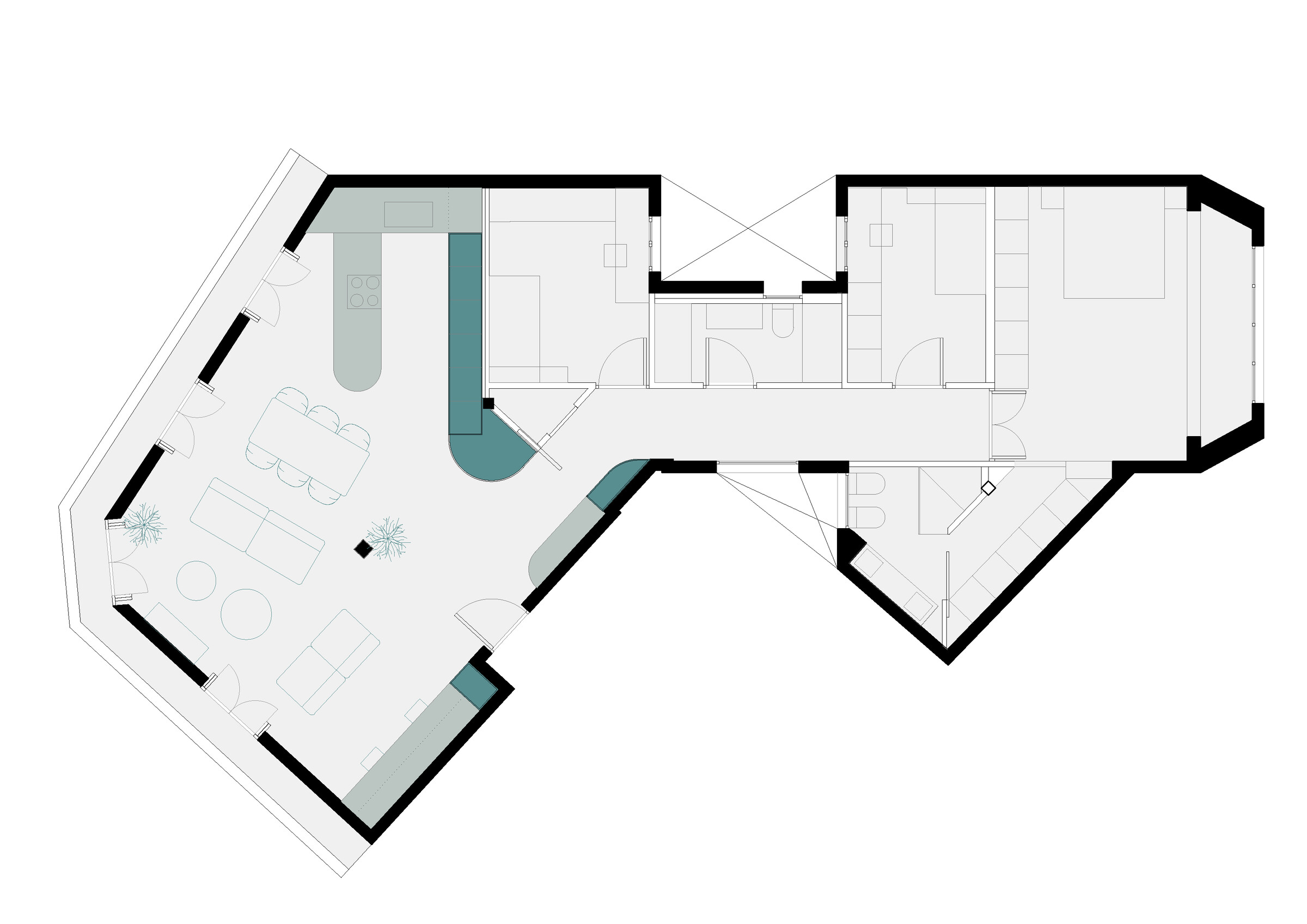 A work of restoration of the historical elements and of detail and furniture design, to define where the old and new elements come together. Light and simple designed pieces that try to keep the main attention and greatness of the original ornaments.