Moura Martins Architects, seeks in every project developed to excel by the quality, rigor and creativity. The ambition of our team is to find the best solution for each place, always trying to to build unique and exclusive spaces.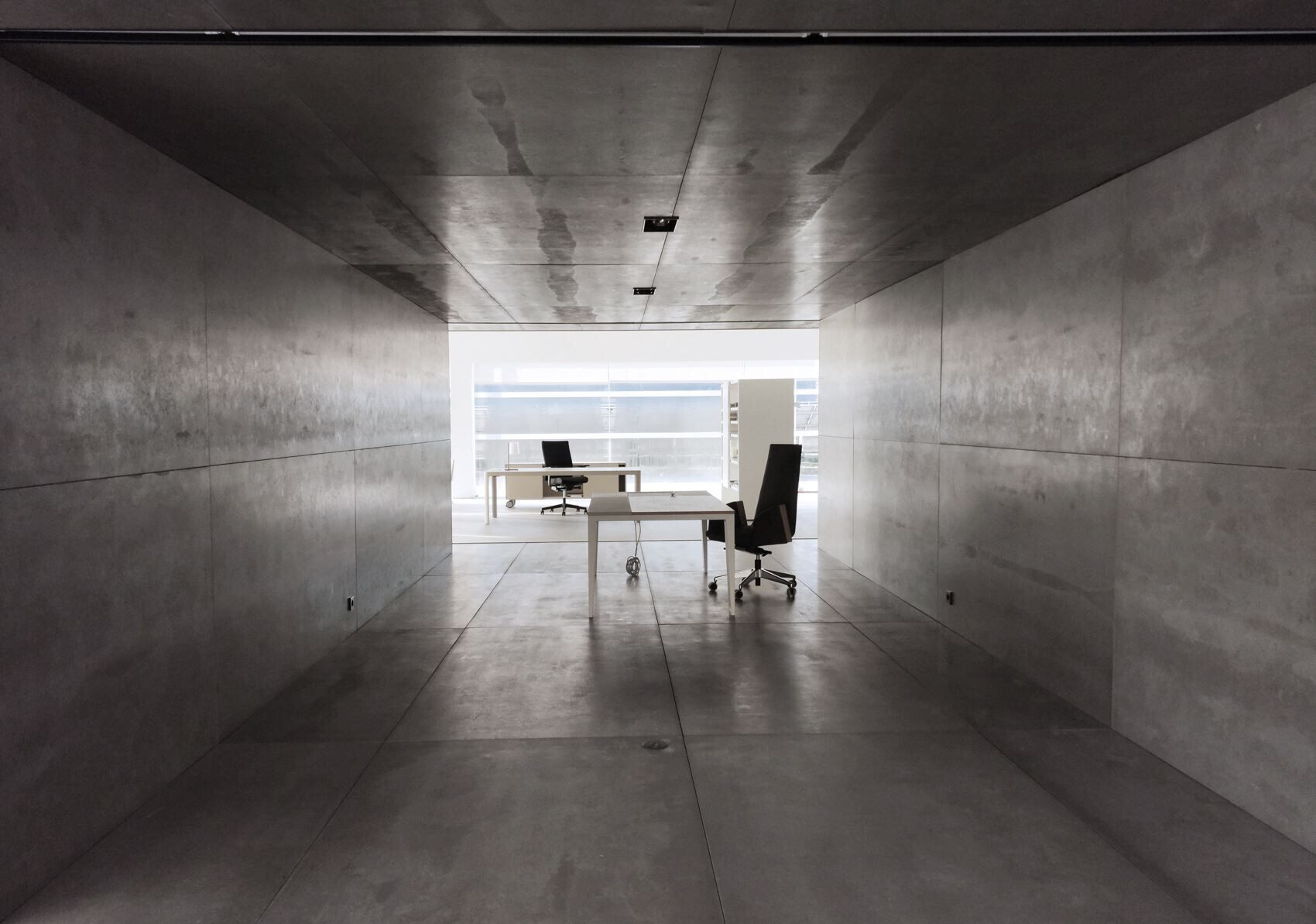 The project presented is located in Lordelo and consists of the showroom of the new industrial unit of Famo, a company that develops office furniture. The existing "openspace", with about 600m2, needed a reformulation that would transform its large square area into different exhibition areas. Thus, it was created, in the centre of the "showroom, an exhibition box divided into 4 zones. This organisation of the space allowed the client to obtain distinct exhibition environments, more personalised environments inside the central box and openspace in the remaining area of the space which, with this intervention, gained a new scale. scale. We wanted the box to be a uniform block, using the same material on the walls floor and ceiling.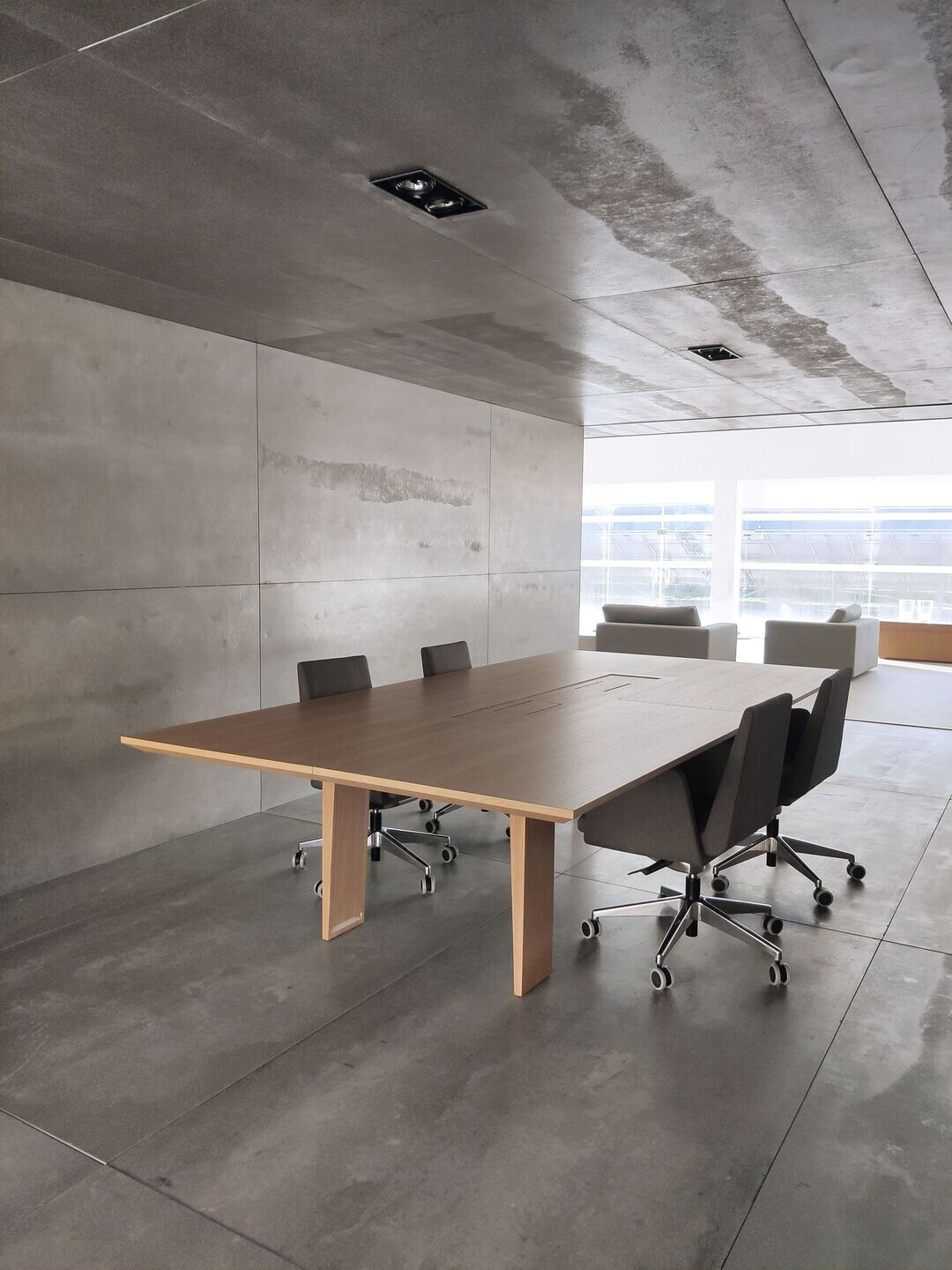 We also wanted a material that contrasted with the surrounding white but at the same time gave continuity to the at the same time give continuity to the cement floor of the openspace and the factory itself. We wanted We wanted a material that was resistant and that would allow a rigorous finish in every angle. Viroc was the perfect solution for Viroc was the perfect solution for all these requirements and the result was very positive.